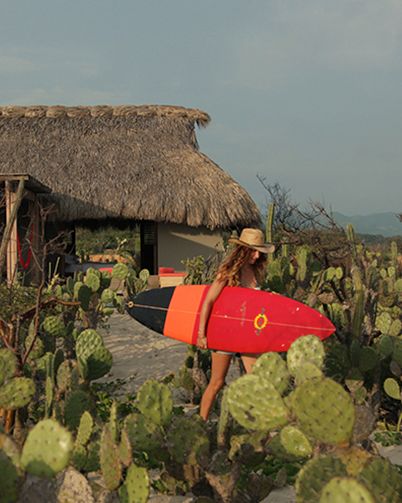 I'm working on the Hotel Chic list of places to go in 2014, and Grupo Habita's latest, Hotel Escondido definitely makes the cut. The 16 beach bungalows are located between the Pacific and the Sierra Madre del Sur mountains in the tiny surf town of Puerto Escondido.  For the design, Architect Federico Rivera Rio created a contemporary take on a traditional Oaxacan beach hut. The hotel features a beach club, an underground dance club, a mini spa, but best of all rooms start at $185 a night. Pics and some cool, inexpensive design ideas below. Happy New Year!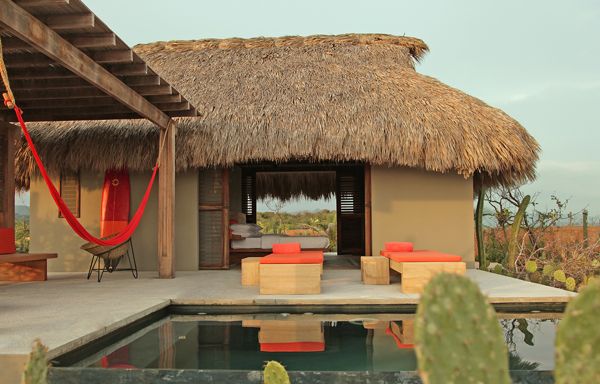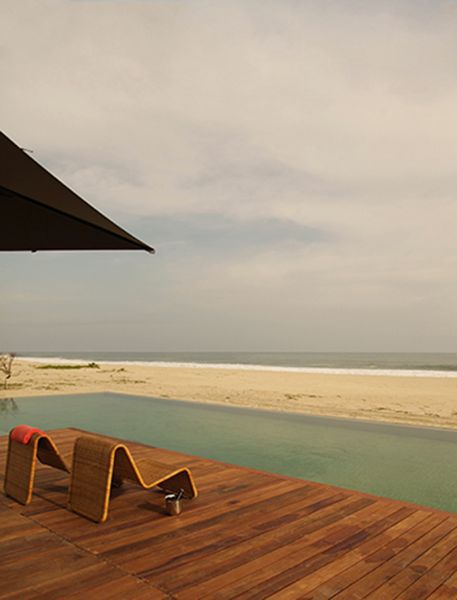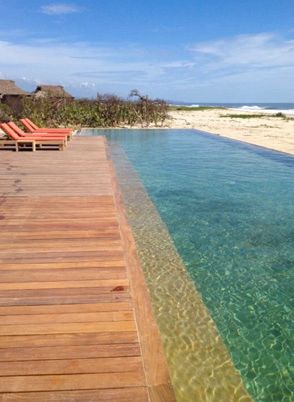 The 50 m long pool runs parallel to the ocean.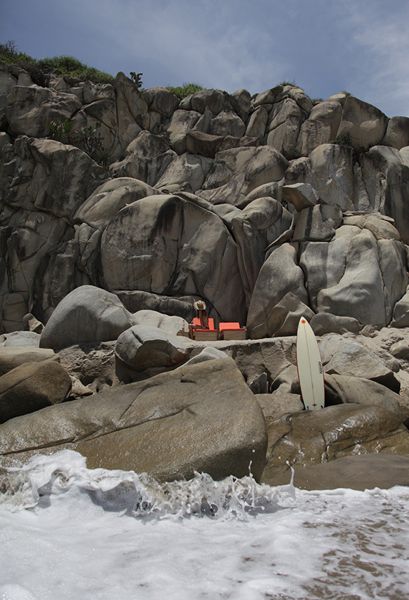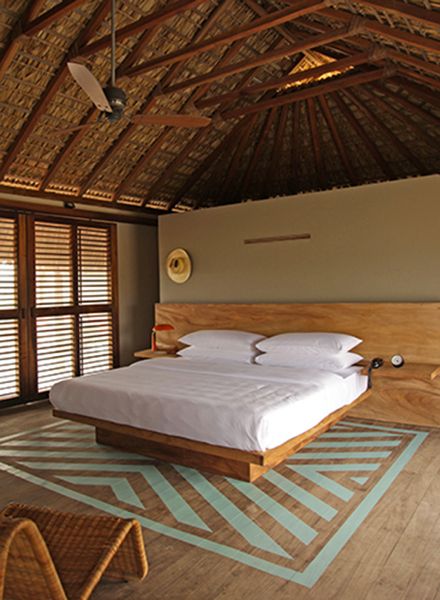 HIP (& CHEAP!) DESIGN IDEA: A graphic painted rug on the floor is a totally practical solution for tropical destinations where sand and humidity can do a number on a carpet. The graphic design could be done in any color and would look just as cool in a Brooklyn bedroom as it does at the beach.
Images courtesy of Hotel Escondido