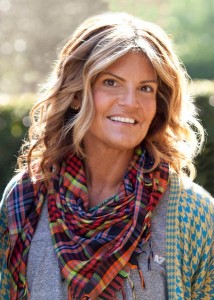 I have yet to see a room done by designer Betsy Burnham that I didn't want to move right into. The California-based designer has a flair for creating layered, livable spaces that feel like real people (though probably incredibly cool people) inhabit them. She is also a master of the high/low mix. Betsy's rooms effortlessly combine eye-catching patterns with vintage pieces,  ethnic prints with 1950s mod, and cheeky art with confident color.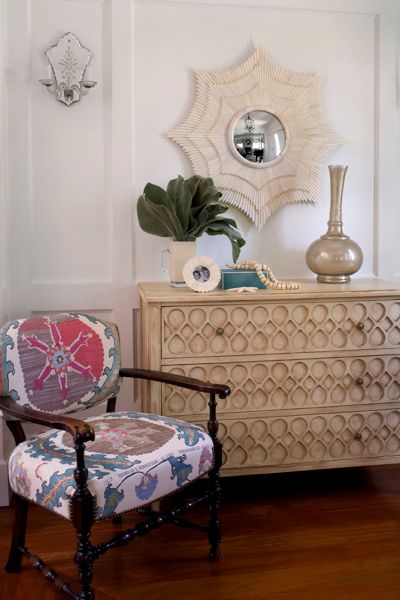 Betsy has also been earning raves for her clever Instant Space service which she launched in 2009. Send Betsy pics and measurements of a room, and for a flat fee, 6 weeks later you'll receive a box with pictures and retail sources for everything you need to design that space. For people who don't have the time or a budget to work with a high end designer (whose fees can start at $50,000), it is a genius, recession-friendly idea that's been a huge hit. The living room shown below was done via Instant Space.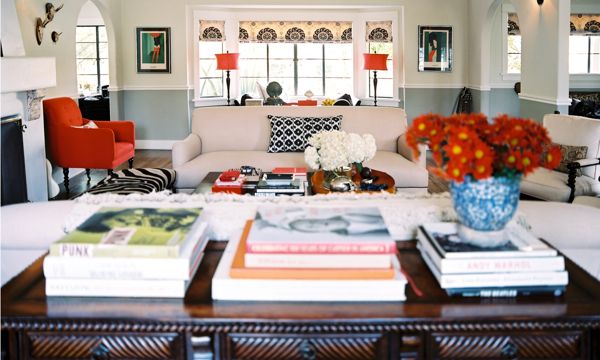 I asked Betsy if she would share her favorite destination with Hotel Chic and she chose the divine Cipriani in Venice. On a family trip a few years ago Betsy fell in love with the hotel's chic, faded glamour. Read on for photos of the hotel and my interview with Betsy: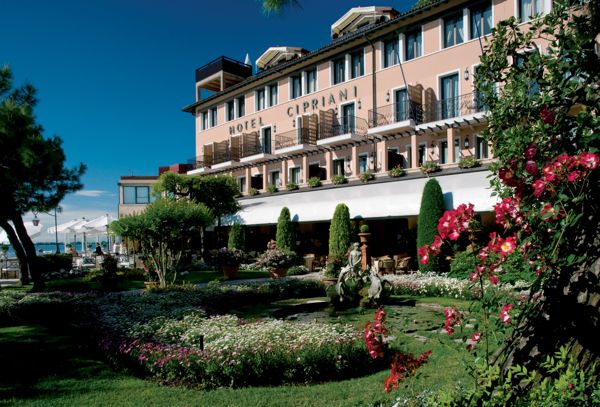 TELL US ABOUT YOUR FAVORITE HOTEL
I was completely blown away by the Cipriani in Venice. It is so old school, so civilized— luxury on this whole other level. I like that it's not trying to be any other hotel, not trying to be new or hip, it is just serious luxury. But it's not like it is perfect. The carpeting on the stairs hasn't been changed in 20 years. It has seen time, but the hotel still has this grace and elegance that you cannot duplicate.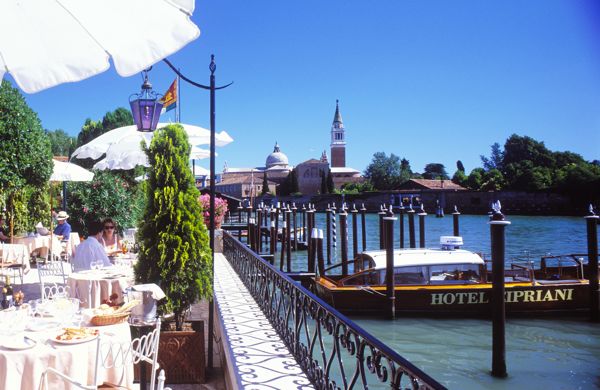 WHAT BROUGHT YOU TO THE  CIPRIANI?
We went 2 summers ago to celebrate my mother-in-law's birthday. It was a family trip and there were 11 of us. It was a remarkable experience. I love how meals are such a big deal in Italy. It was a riot, all we did was eat!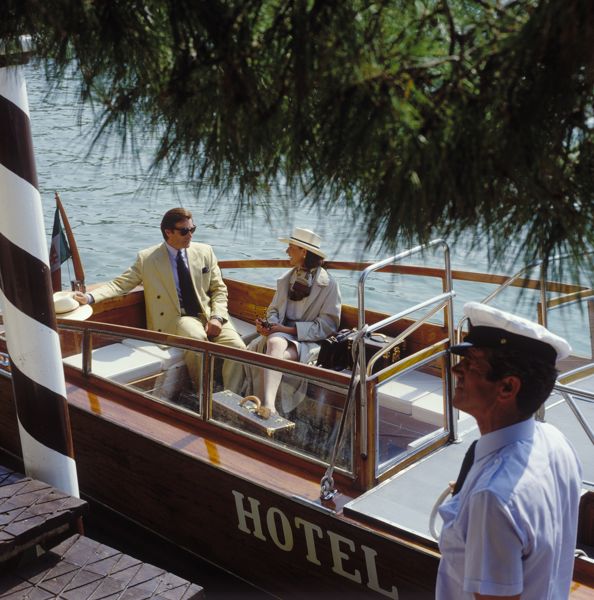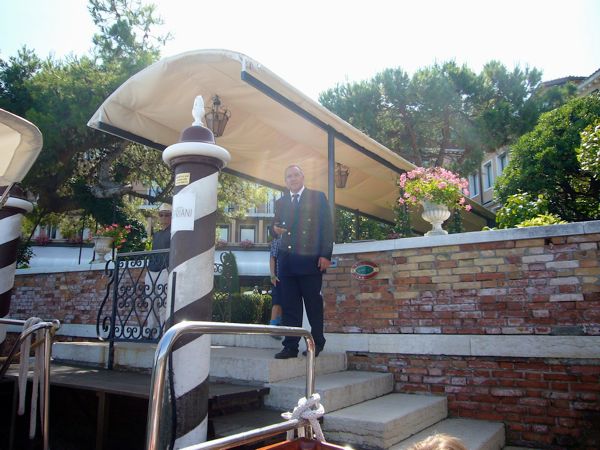 WHAT WAS YOUR FAVORITE ASPECT OF THE HOTEL?
I love that the hotel is on its own separate island. They have their own boat slip in Venice and you wait there for their gorgeous wooden boat to pick you up. When you arrive on the island, there is this fabulous handsome man in a double-breasted blazer to greet you. You go up the steps surrounded by Palm trees that are out of the movie Casablanca and into the pink hotel's lobby that features this beautiful black and white marble floor. Just arriving at the hotel is an experience.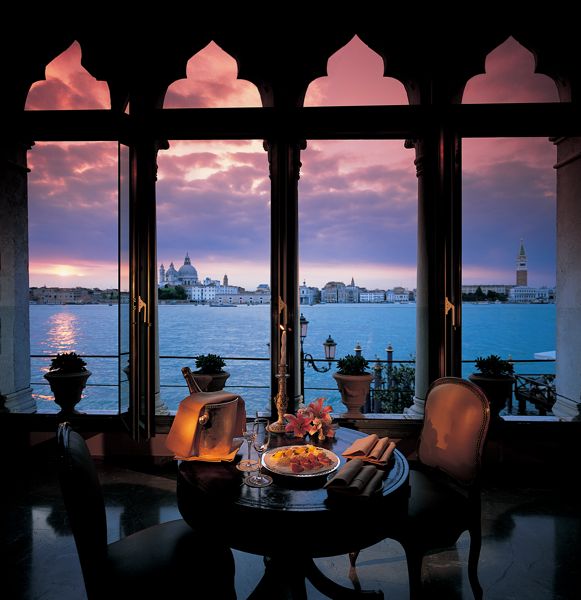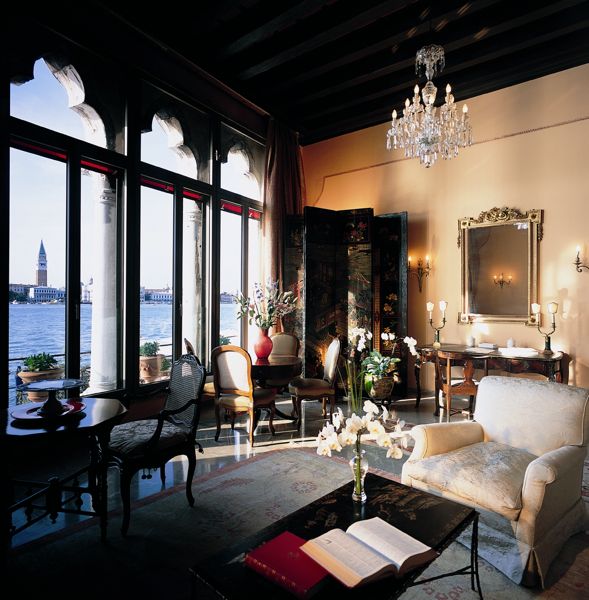 WHAT WAS THE VIBE LIKE?
So glamorous!  Hubert de Givenchy happened to be staying there.  I just got such a kick out of it. I could not have picked a place that appealed to me more. I loved that there was this sense of history, this old school elegance that you just can't recreate.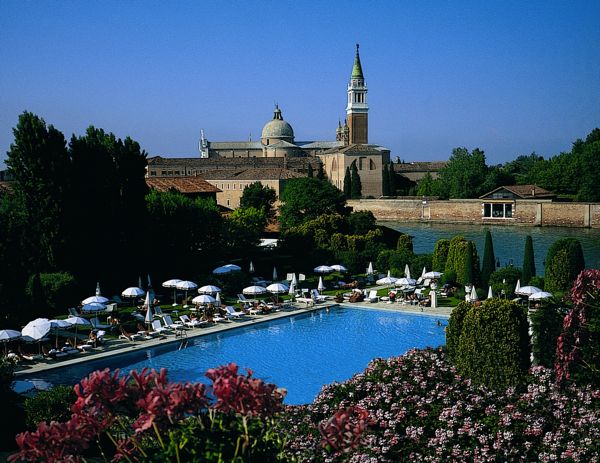 HOW WAS THE CIPRIANI WITH KIDS?
We did have an age range from 5 to 16 and it was great. For the 5 and a 10 year old it was wonderful to have this massive swimming pool. It made it feel like a resort and not a city hotel.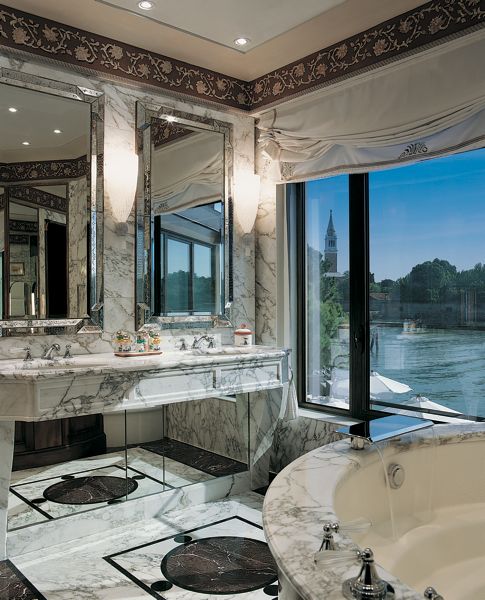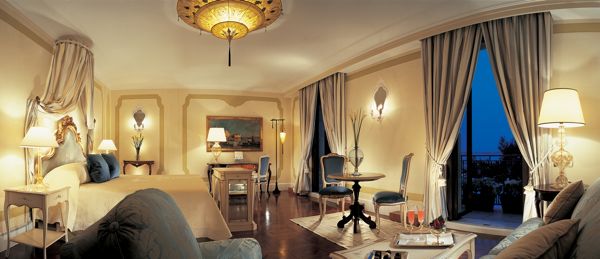 WHAT DID YOU LIKE BEST ABOUT THE ROOMS?
The whole hotel is so well conceived, I was snapping pictures of everything. They had these fabulous decked out bathrooms. Every meal had full on silver service—that wonderful heavy old hotel silver that has so much character. Even their logo is fabulous. I took pictures of just ashtrays and anything that had Cipriani written on it.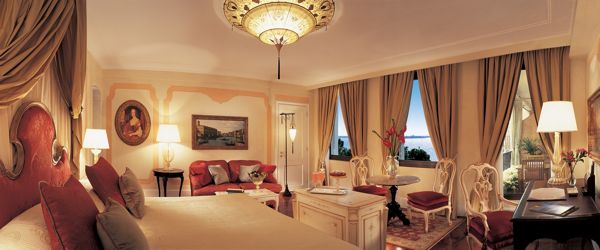 IS THERE ANY ASPECT OF THE CIPRIANI'S DESIGN THAT YOU WOULD RECREATE IN A CLIENT PROJECT?
I have been playing with pink walls and blush colors that remind me of the hotel. I like that everything was a little faded. The Cipriani has this soulful kind of palette—everything was a bit worn and romantic.