My friend Blair Clarke is a contemporary art dealer who specializes in work by emerging artists. Blair has an amazing eye for new talent and the art that she represents tends to be colorful, cheeky and very cool.  Given that so much of the contemporary art market is about shock value, I love that her pieces are things that not only take your breath away, but also things you would want to live with. She handles lots of art to crave! Below are a few of my favorites: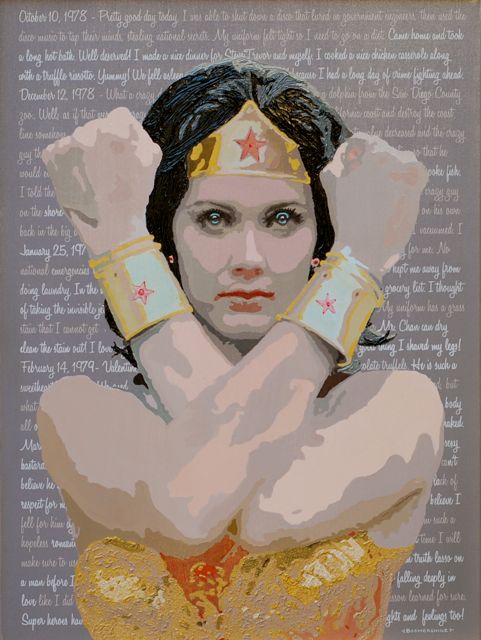 Wonder Woman by Mark Boomershine.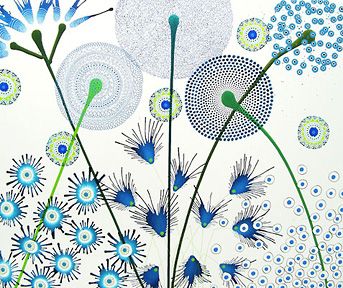 Viola 2 by Dan Bennett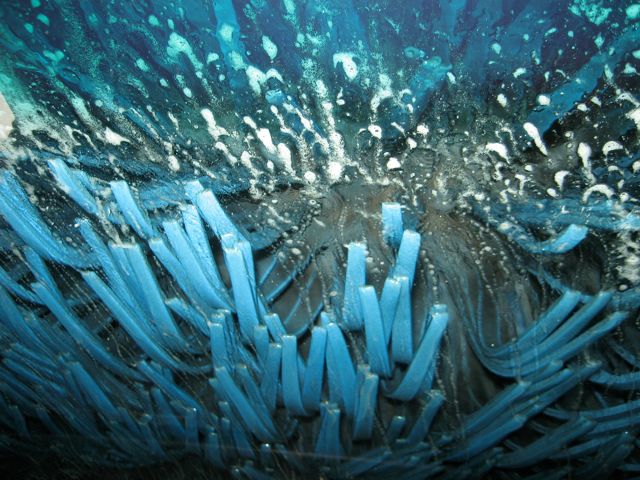 Carwash 1 by Karen Tompkins
Blair travels often to LA to check out the art scene there, and she has been raving about her home-away-from-home in LA,  The Avalon. The Kelly Wearstler designed boutique motel is now in the process of finalizing an eye-catching redesign. The public spaces like the Oliverio restaurant, are now complete. 27 of the 84 rooms now boast the soothing, yet graphic, new look, with the rest slated to be finished this summer. The Avalon's design is artsy and glamourous merged with throwback 70s chic. (plus the rates are a steal for L.A.)  My kind of hotel. Read on for my Q&A with Blair about The Avalon.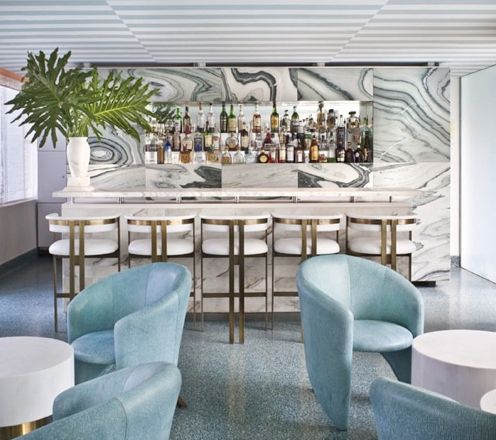 You just returned from The Avalon Hotel, tell us all about it.
I stay there every time we visit LA.  I love the fun vibe. Everywhere you go they are constantly playing the best music, like Peggy Lee's Manana. I always ask for their playlist when I check out!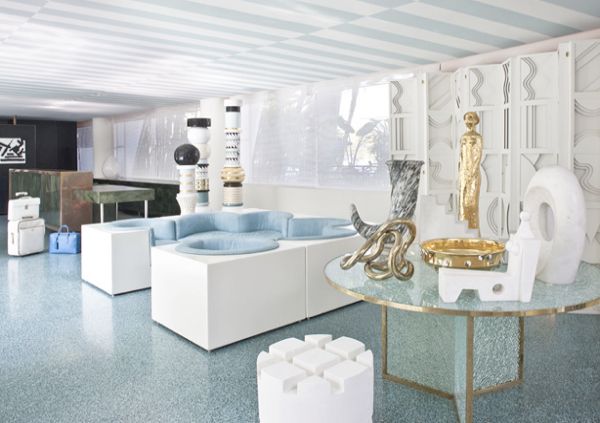 What brought you to LA?
I do studio visits with my artists like Alex Kinkead Mason, meet with clients, as well as scout out new work.  I also took some time to see some of the West Coast exhibits like the terrific Will Cotton show at the Michael Kohn gallery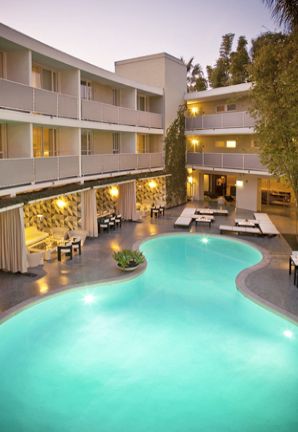 What do you like best about the Avalon?
It is kind of groovy the whole motel sensibility—you have to walk outside to get anywhere as all their rooms are around the pool. I also love the location, it's in Beverly Hills, but in such a neighborhoody section. I like to take walks and to the right and the left of the hotel are beautiful, eclectic neighborhoods that are great to explore.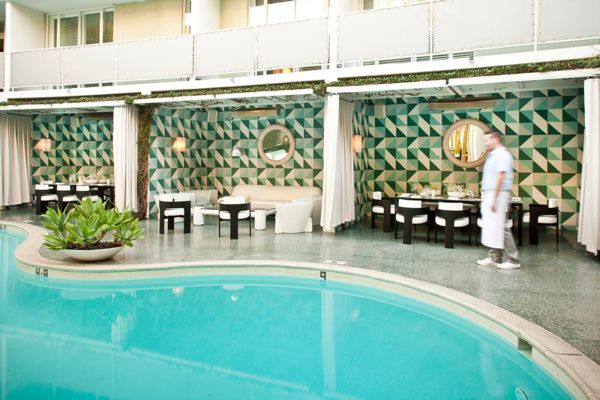 What is your favorite space in the hotel?
Definitely the cabanas by the pool, they feel like your own private bungalow. We love having breakfast there. At night the moon comes out and the electric blue color of the pool is just glowing, and you feel as if you are in a completely different place. There are tons of great restaurants in LA, but we just love eating outside at The Avalon.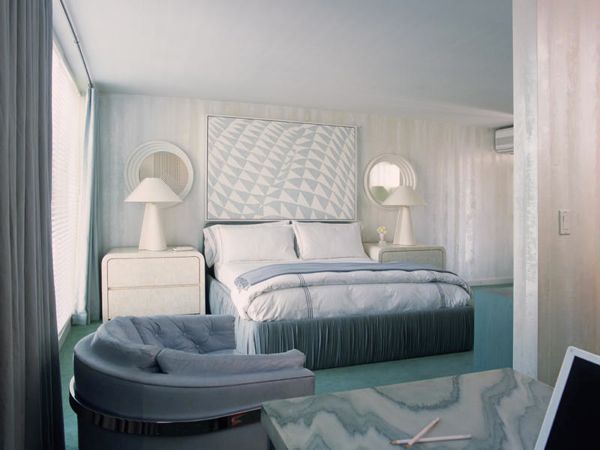 What are the rooms like?
I feel like I am always trying to declutter at home, so I really appreciate the clean, modern design. The new rooms are very peaceful and serene, they feel like a bit of a hideaway in LA.