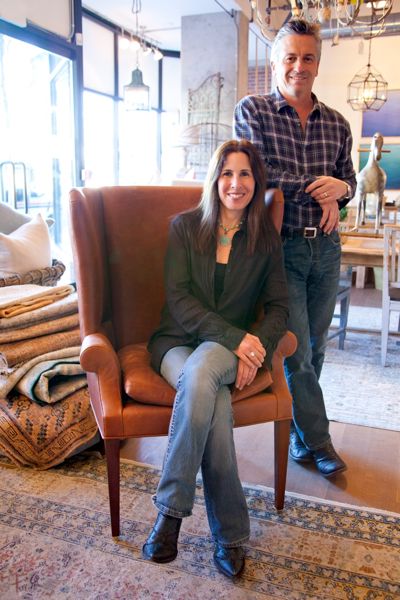 For the past few months, I've been lucky enough to work with architect Steve Giannetti and his wife Brooke, an interior designer, on their first book. In stores this September, the book will share their design philosophy and provide readers with hundreds of inspiring, and often unexpected, design ideas.
The California-based designing duo own a vintage antiques and accessories store, Giannetti Home, and frequently collaborate together on projects.  Many of you know them from Brooke's popular design blog Velvet & Linen, where she shares their work, along with a glimpse into their life as parents of 3 children,  2 dogs, and 6 Bantam chickens. Brooke and Steve each credit the other one for expanding their design horizons to create their own fusion style. It is clear that they absolutely adore working and being together, they even start each morning together with a walk, so nice!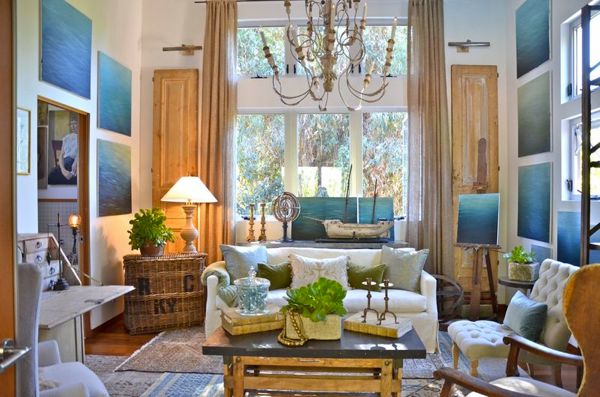 The room above captures so much of what I love about their design. The original mix of new upholstered furniture with the romance of  weathered rugs and an antique Swedish boat model, paired with the with more masculine edge of a wood and metal coffee table. Vintage doors, hung on the wall as art, add a wonderful depth to the space. Steve's water paintings add lovely bursts of color and an overall serenity. The room is for the Gilt Home Ashton Kutcher Showhouse going on now in Laurel Canyon. Items from the showhouse rooms will go on sale online on Feb 12th at Gilt.

I asked Brooke and Steve to share their favorite hotel and they recommended the Hotel Bel Air. They are drawn to the property's romantic architecture and dreamy gardens. The hotel is currently closed for renovations and will open later this year.  Read on for my interview with Brooke and Steve: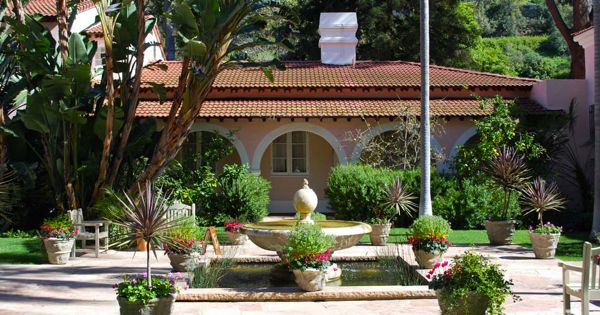 What about the Hotel Bel Air's design speaks to you?
We love the classic 1920s California Architecture, and that the hotel is integrated into a lush garden setting. The pale pink color of the buildings is the perfect hue for  this style of architecture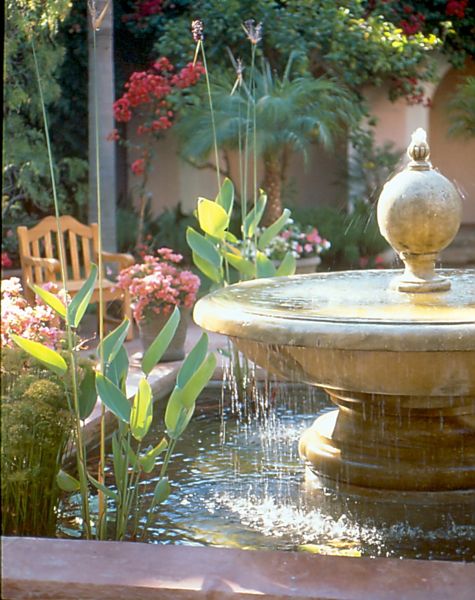 What do you love best about the design of hotel?
There are very few interior hallways in the hotel. Instead, you have to walk through the gardens to get from one building to another. We love how the hotel is a series of smaller buildings nestled in the landscape, and how the two play off of each other. The design really takes advantage of the wonderful Los Angeles weather.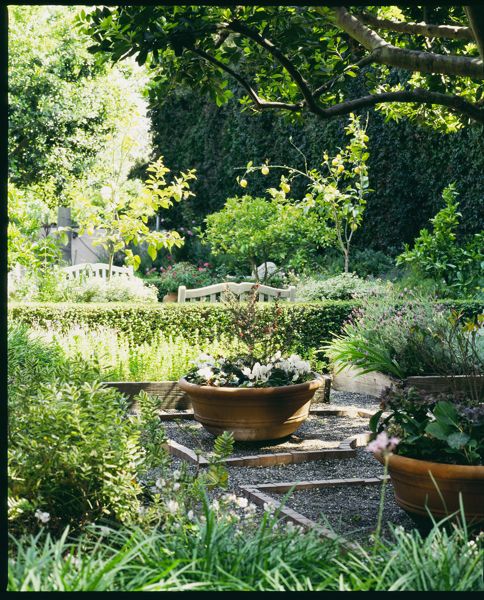 How often do you visit?
We usually go there, just the two of us, for a romantic dinner or a night away. It's only minutes away from our home, but it feels like a real vacation.  We've also taken our children to dinner there to celebrate Brooke's birthday. It was wonderful seeing their reaction to all of the beauty.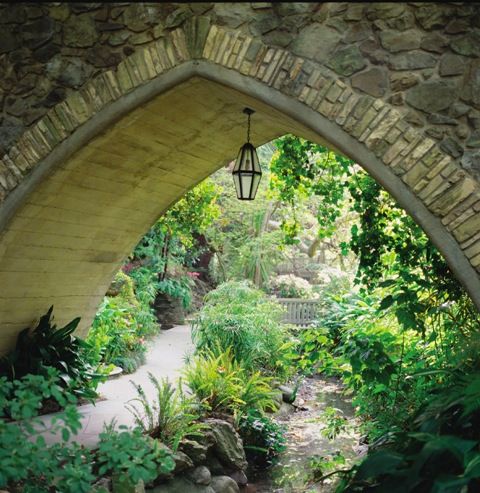 Would you ever want to design a hotel? What are some ideas you would want to incorporate?
Sure!  We would design a hotel with individual rooms in separate bungalows surrounded by gorgeous landscaping.