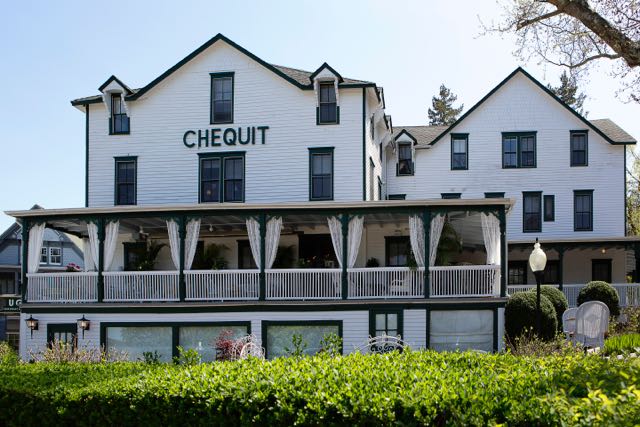 Looking for a charming, yet totally mellow escape that's only two hours from NYC? Check out the recently revamped Chequit Hotel in idyllic Shelter Island, New York. To find out what it's like to spend the night, check out my review of the Victorian-era hideaway for Yahoo Travel.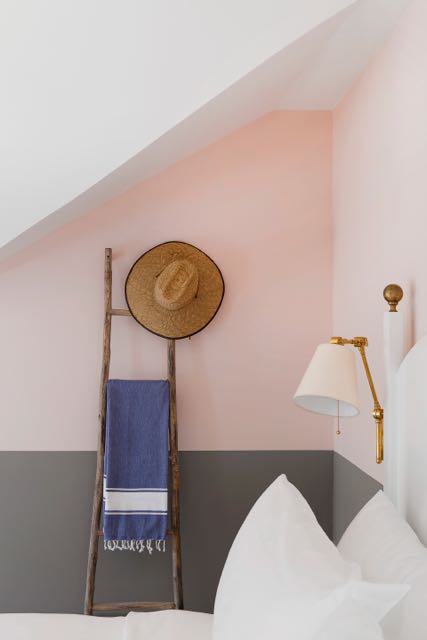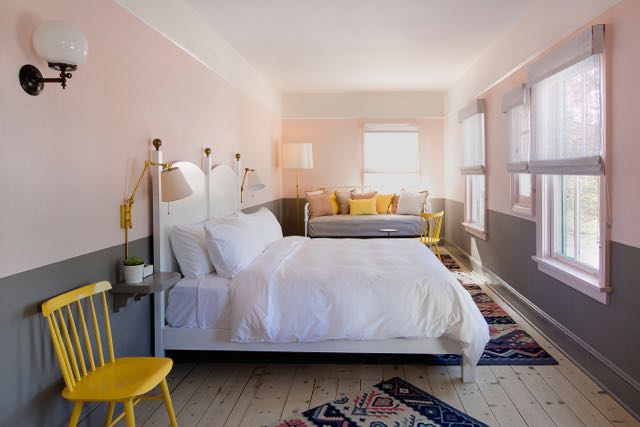 The hotel was just reopened this summer. Gone is the Victorian-era property's chintz wallpaper, replaced with a crisp, almost urban palette by designer and co-owner Kevin O'Shea. Think grey and pink colorblocked walls in the guest rooms and canary yellow and grey upholstery in the sitting room/living room. The colorblocked walls would be an easy design idea to crib. It works here for a few reasons. If they had gone with the all grey the rooms would look too dark. If they had chosen to bathe walls entirely in pink, it could have felt too much like a preteen girl's room. Combined however, the color palette feels modern and cool. Vibrant carpets and pops of yellow add some personality.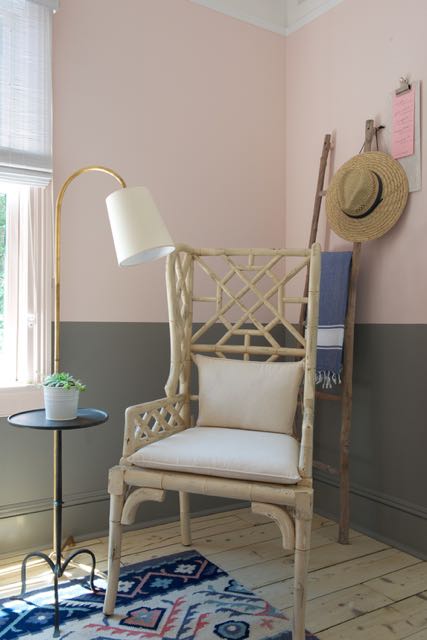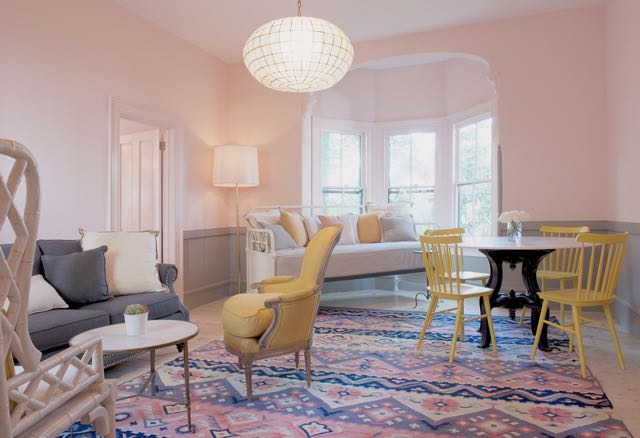 Vintage inspired furniture works with the hotel's pedigree. Charm is a word that is way overused when it comes to hotels, but it's really true here. The hotel oozes throwback charm.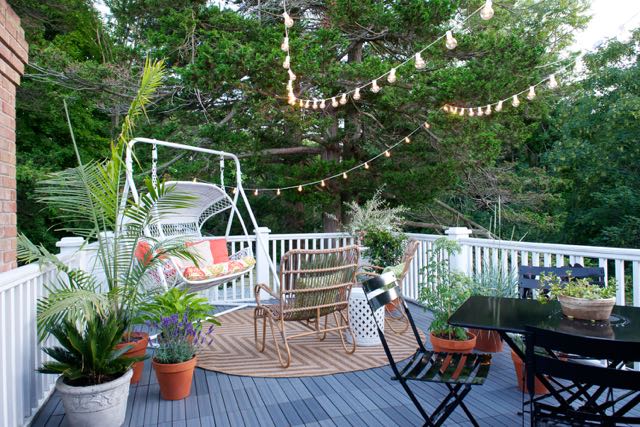 If you can swing it, The Terrace Suite with its pillow-laden swing and strung lights hung across the space—is magical.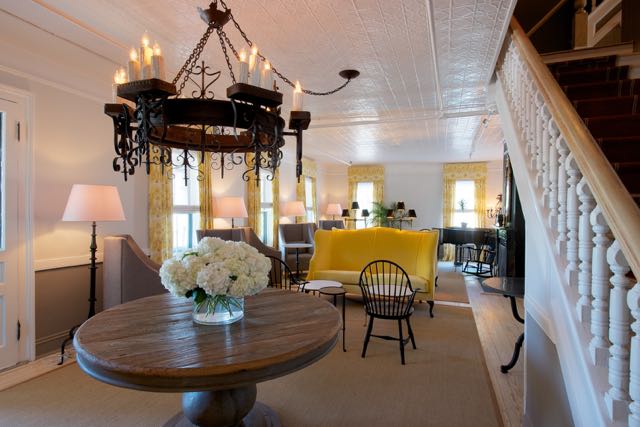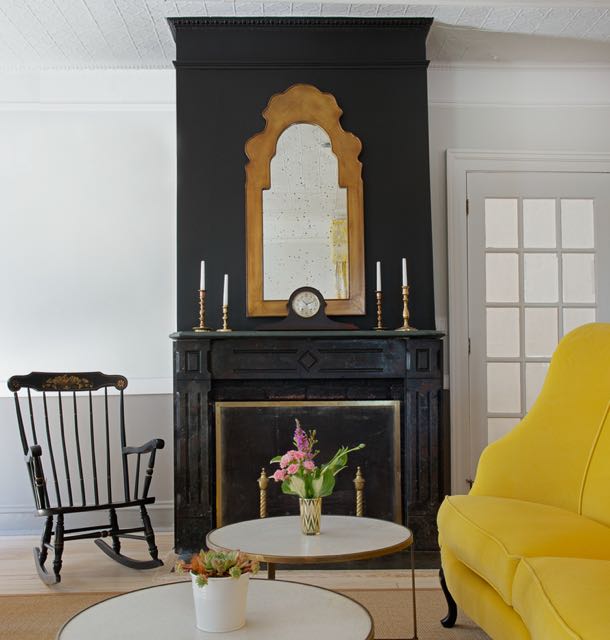 One of the reasons the hotel has such a serene sensibility, is that with the exception of the bar and restaurant, all the spaces in the hotel are reserved for guests. It's a smart move, because without a doubt the terrace and the cozy living space would be packed. It's motivation to check in. The living space is the perfect winter retreat, thanks to gray wool chairs paired with vibrant yellow sofas and a fireplace. In the warmer months you won't want to leave the porch.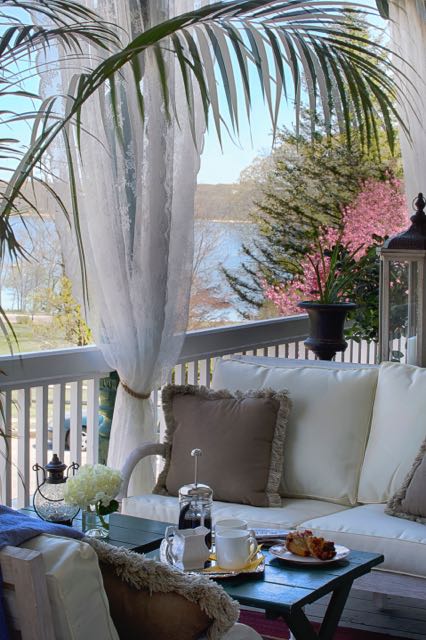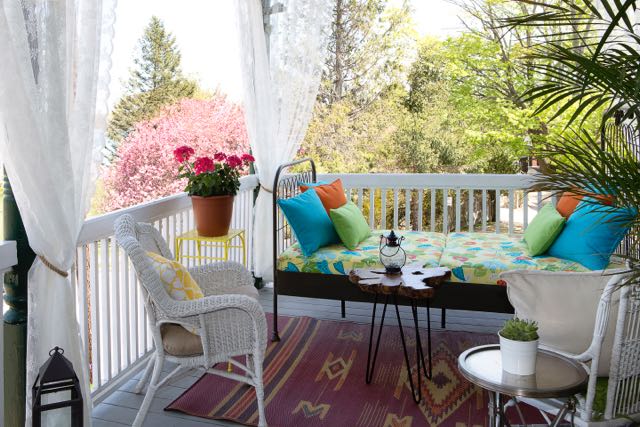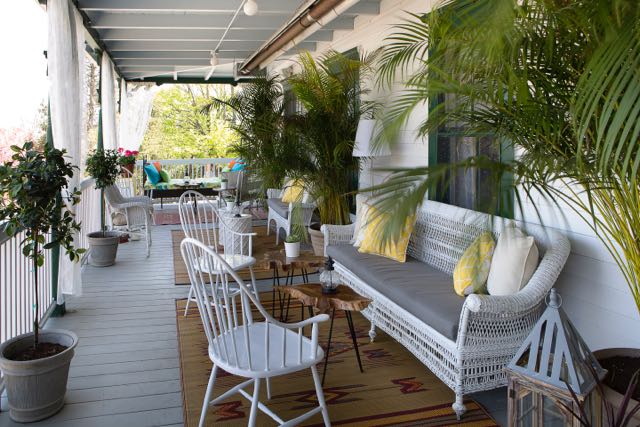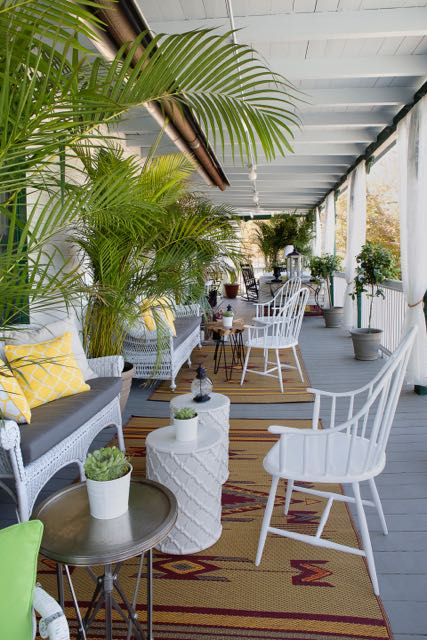 The covered porch/terrace is heavenly during the day or night. Vintage furniture piled with colorful pillows include multiple chairs, daybeds, sofas, and rocking chairs. It's the ideal spot to savor the complimentary breakfast spread (frittatas, homemade granola, fresh fruit, yogurt parfaits, and muffins) while taking in the water view. Sip wine there in the evening, or bring up your dinner from Red Maple. It's guest-only so it's never crowded—a huge perk.