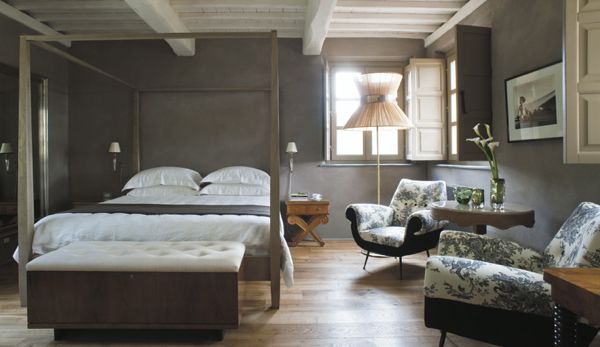 Breathtaking! As soon as I saw the images of Italy's Locanda Al Colle Guesthouse, I fell head over the heels for the design, particularly the bedroom above with this incredible poster bed by Flamant, 1950s chairs,  Sabrina Landini lamp, and these luminescent gray walls (Ombria 51 organic limescale by Kerakoll).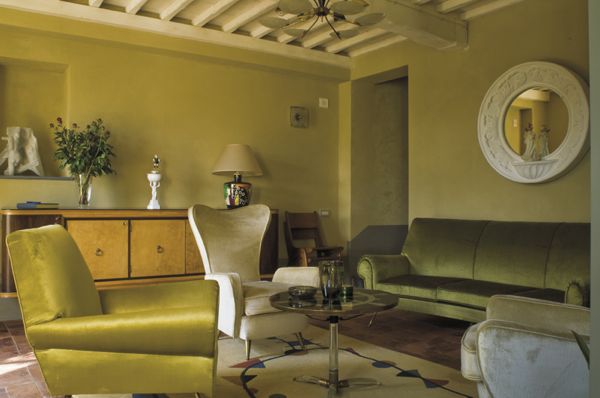 The B&B was the dream of owner Riccardo Barsottelli who opened the Guesthouse in his native Italy after 20 years of jetsetting around the globe for his career in fashion. Open from May to October, the 9 room house offers views of the sea and is just a few minutes from the Camiaore  beaches. Riccardo makes breakfast and a light lunch each day, twice a week he hosts big dinner parties. "There are no filters between us and guests," Riccardo explains about the B&B. "Although we provide most of the services found in a hotel, the concept is that we are a home that is open to paying guests."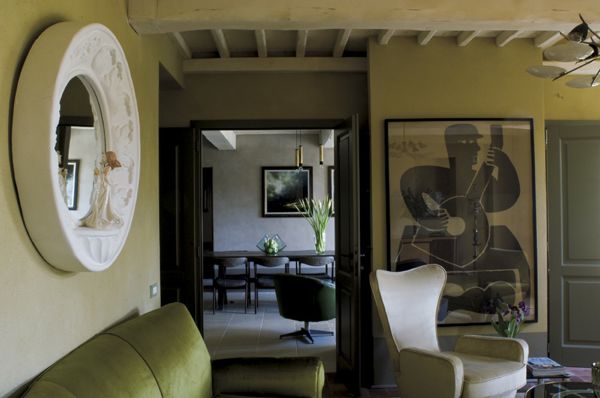 The first floor living room above features a very cool cream colored chair attributed to Gio Ponti. The mirror is art by Barnaby Barford and is cleverly called "It's on the inside that counts." The black and white collage, part of Riccardo's art collection, is by Scottish artist David Band.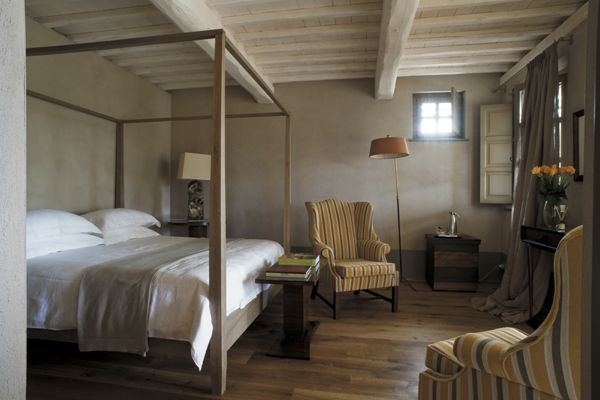 The Alba Junior Suite above shows another view of that perfect oak Flamant bed that I adore. The yellow and gray striped fabric on the wing chairs is  by Pieffe Tessuti fabrics in Prato Italy. The glowing beigy gray walls are amazing (organic limescale Misto 43 by Kerakoll). Divino!