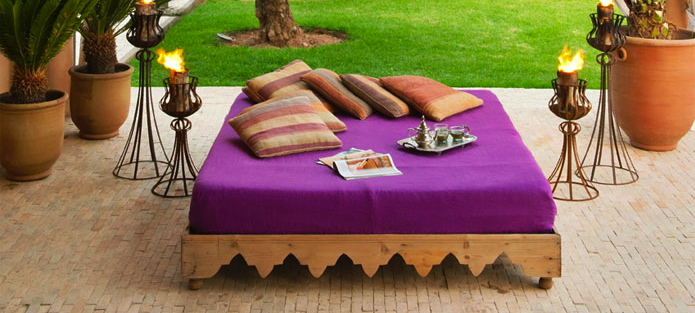 These amazing daybeds caught my eye at the 8-room Dar Nanka Hotel & Spa in Marrakech. Swap them for your standard loungers and they would bring a little bit of Morocco to your poolside. You could have a woodworker copy the design, or if you are closer to Morocco, contact the designer. He doesn't have a website, but the hotel shared his contact info. Daniel at Les Metiers d'Hier, 533 IQ Sidi Ghanem, 011 212 5 24 33 58 29.
With a little color, a few pillows, these daybeds could instantly transform any poolside.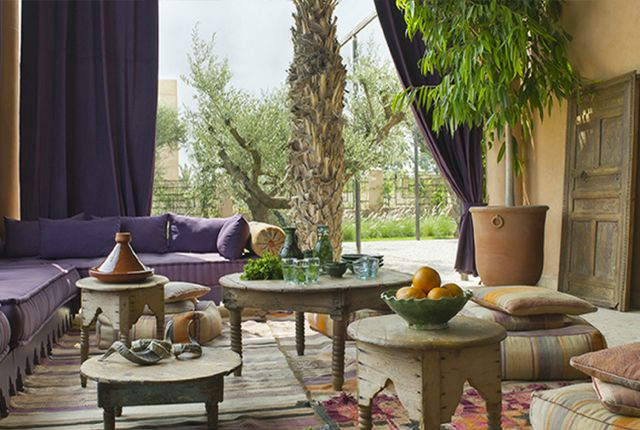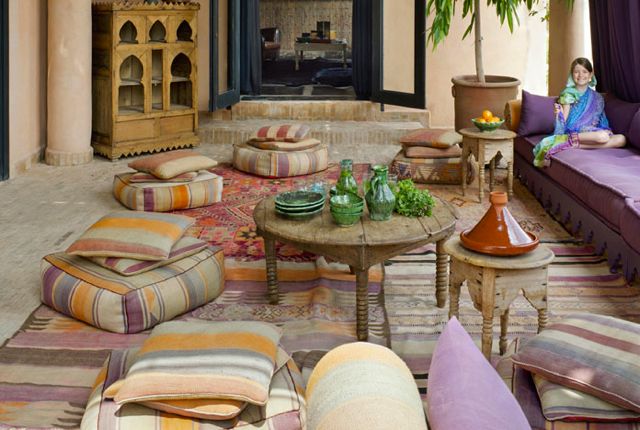 Striped cushions, layers of colorful carpets, and a few Moroccan side tables, and you could recreate the look on a terrace or porch.
Rates start at $165 a night for the summer! You can book through us! Just click on the Book A Chic Hotel button on the Hotel Chic home page to make a ressy through Tablet.
Photos Courtesy of Dar Nanka