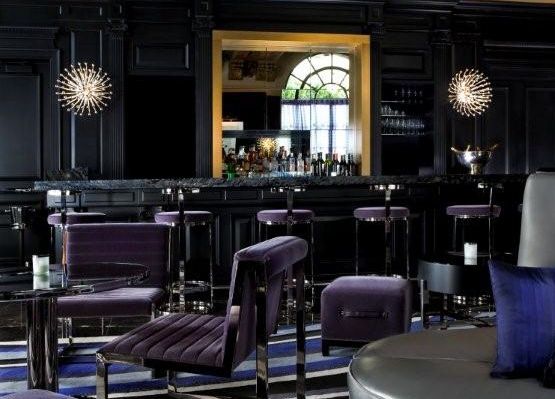 Last year on a visit to DC to see one of my best friends, real estate wizard, Heather Davenport, we met up for drinks at the St. Regis Bar located inside the gorgeous hotel. Inky walls paired with velvet upholstery and unexpected art, make it a glamorous place to have a cocktail (or two). While I was there, I noticed these dazzling Pistillino wall sconces created by Design Studio Tetrach in 1969. Set against dark walls they are simply stunning.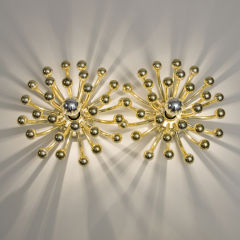 You can find cool reproductions in chrome here as well as originals like these gorgeous ones above, from Jon Howell Antiques that I found on 1stdibs.com. Wouldn't they look amazing in a dining room?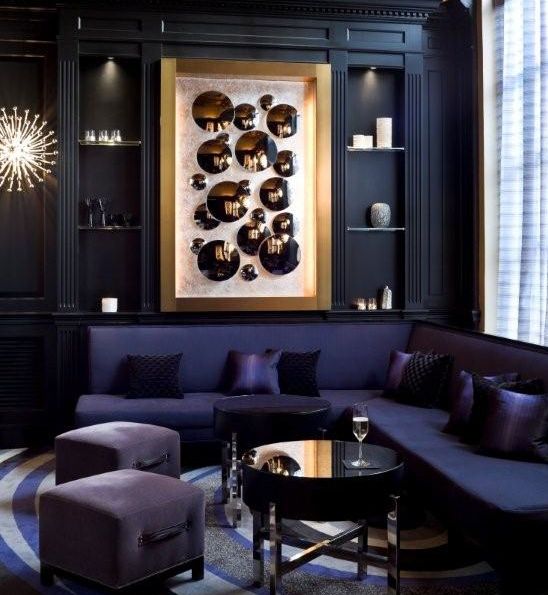 I also love the cool art created by the designers of the space, Rockwell Group and made by Silver Hill Atelier. The polished chrome concave discs of varying sizes add some nice shimmer and gloss to the space. The sophisticated matte walls are Benjamin Moore Onyx.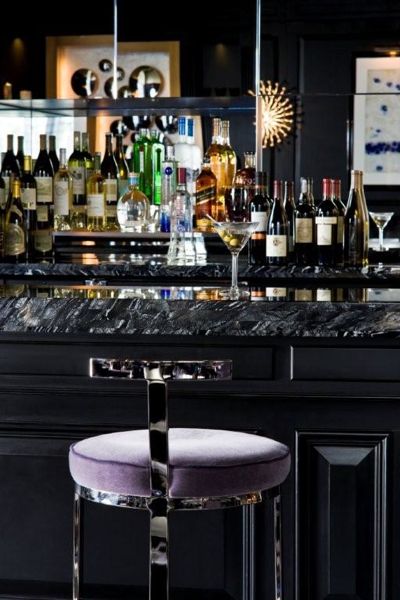 Finally, the sexy bar stools above were made custom by Unifactor, and while I tried to find something retail that was similar, it proved to be impossible! The closest I came were these from Danetti in Britain.
If you are in DC definitely have a glass of bubbly and check out the cool space for yourself .
Cheers!