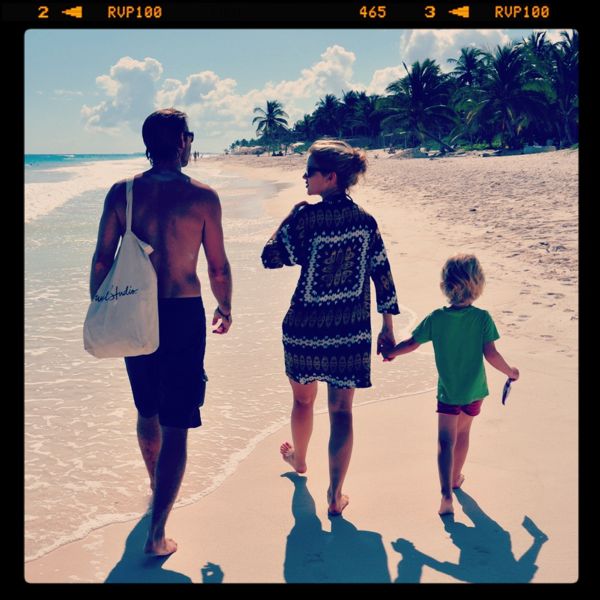 Design guru Christiane Lemieux's DwellStudio line has earned her a devoted following who eagerly snap up her hip prints and groovy furniture.  One of the reasons for the brand's success is that Christiane has an incredible ability to not only tap into what's next when it comes to design, but she also truly understands how people really want to live. From bedding to baby furniture, her designs are fun and always very cool, but also work with real life–whether it's a retro chic inspired chest that can also work as a changing table when baby is little, or colorful bedding that is all to takes to breathe life into a bland bedroom.   Christiane's book Undecorate is one of my fave design tomes as it features unique homes that really reflect who their owners are, celebrating those who make their own rules when it comes to decorating.
Christiane has been traveling the world since she was a little girl and her designs are often influenced by her journeys. I love that she hasn't let having two little ones ages 4 and 6, stop her from exploring the globe–she just brings them on her adventures. I asked Christiane to give us the scoop on a hotel that is inspiring her these days and Christiane reported back with some great details and pics of her recent trip to Tulum. There she discovered
Coqui Coqui
, a 7 room inn with run by two incredibly glamorous owners,
Nicolas Malleville and Francesca Bonat
o with a very original aesthetic. Read on for pics and my interview with Christiane: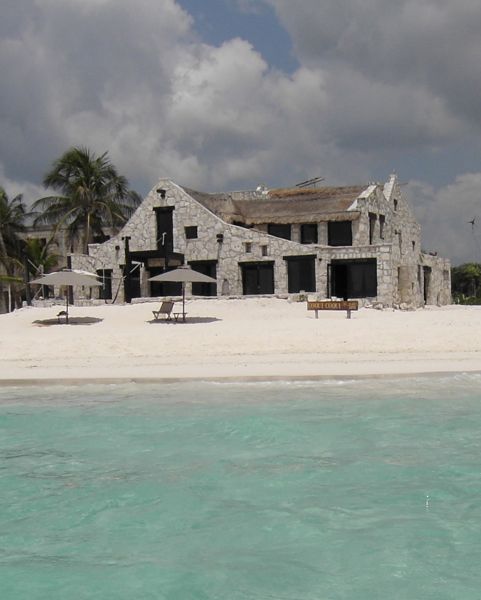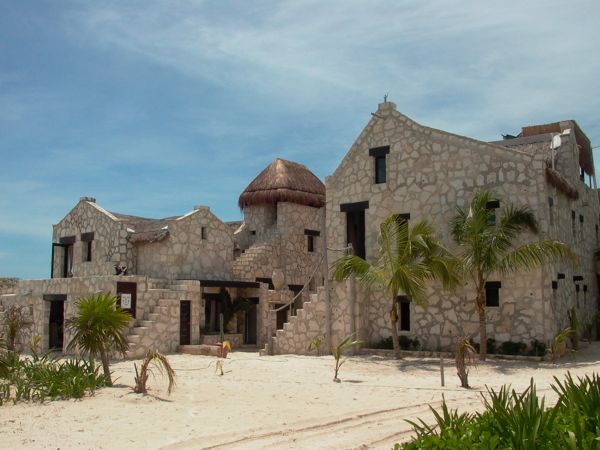 Coqui coqui is a small 7-room hotel in Tulum, how did it land on your radar?
I happened to be in Tulum on vacation and Coqui Coqui is the fashionable hip place to stay. Over Christmas we rented the house next door and we spent so much time at the hotel. The design is gorgeous and they have a fantastic spa. I had wanted to stay at Coqui Coqui but they were booked—they only have 7 rooms so you have to call way in advance.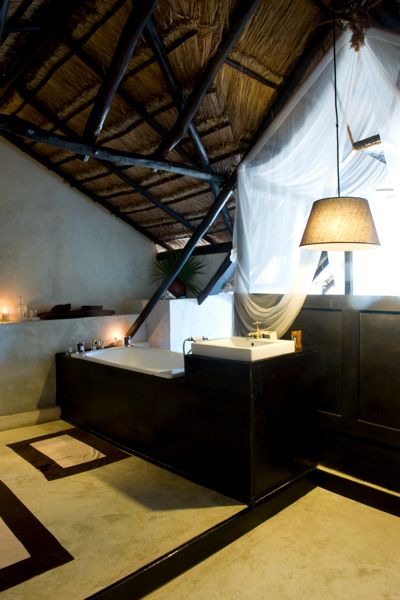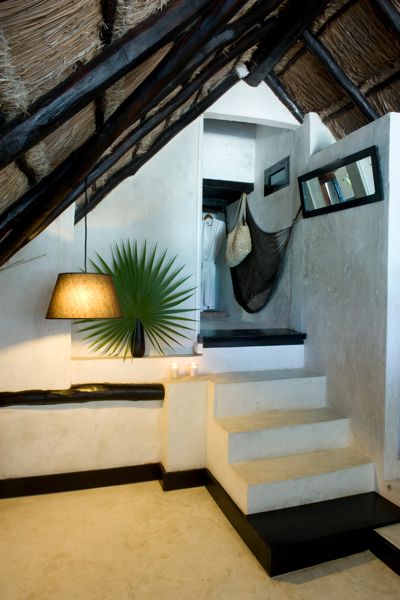 What makes the hotel stand out?
The owners Francesca and Nicolas have created this really interesting fusion of great modern design with traditional Mexican, filtered through this European lens. It's global nomady style, without seeming overly thought out. It just feels perfect. They have such a unique take on design and style.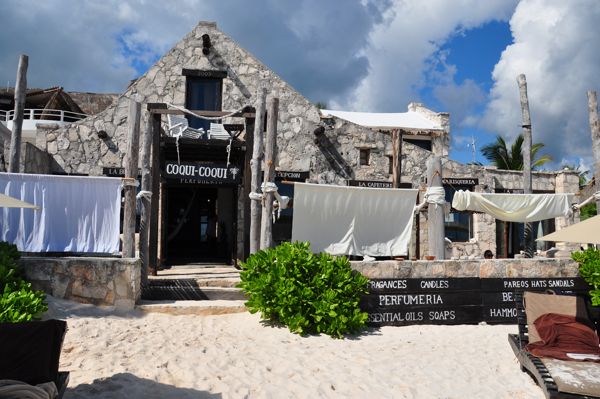 Favorite space in the hotel?
I love the outdoor space of the café shaded with white linen. It spills out onto the beach in a lovely organic way and the food is delicious.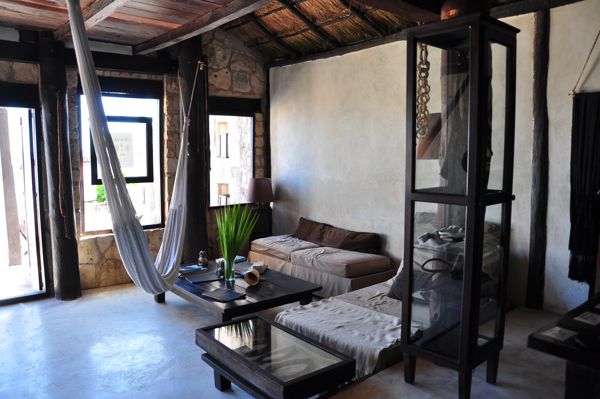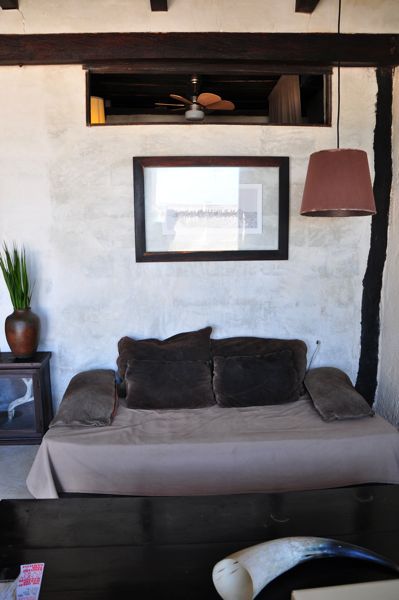 What about the design speaks to you?
All the details feel special. Nothing feels like it could be reproduced on a mass level. In a world of hotel chains, Coqui Coqui offers a very different experience. It feels authentic and unusual.  I think the genesis of the design was a real love for Tulum and Mexico. It feels moody and beachy at the same time, which is very difficult balance to strike, no starfish or sea urchins, nothing that is kitcshy and obvious.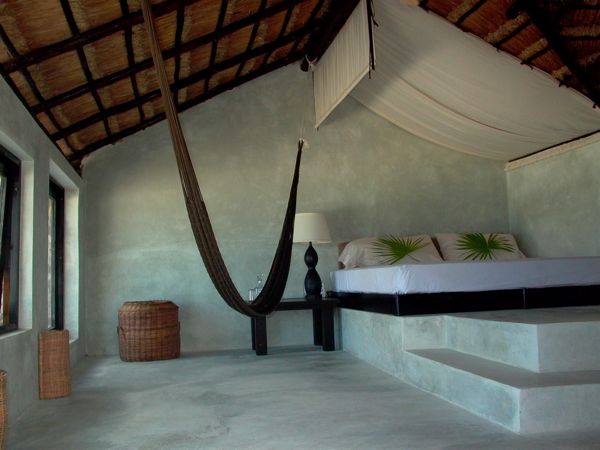 Any design elements you would recreate at home?
I wanted to totally redo my summer house after going there!  It reeducated my thoughts on beachy design. The hotel has this has Axel Vervoordt meets the beach feeling that is more sophisticated than the all white beach chic look that's so prevalent  with low slung furniture, distressed leather and dark timber on the ceiling and walls. They chose natural elements and materials that look great when weathered like leather. The poured concrete floor is so genius, it gets beat up and looks better with age.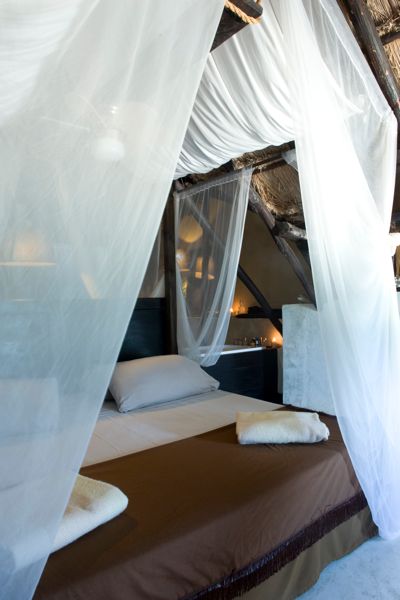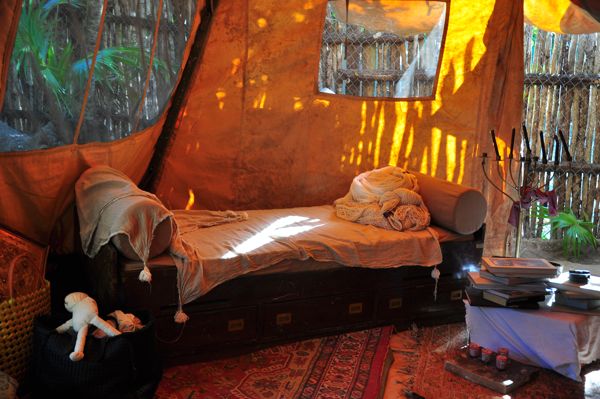 Any design ideas that would inspire your designs at Dwellstudio?
The textiles definitely, you could feel and see the quality in everything. They worked with Mexican artisans to create all this beautiful rough linen, and subtle jacquards on a traditional loom.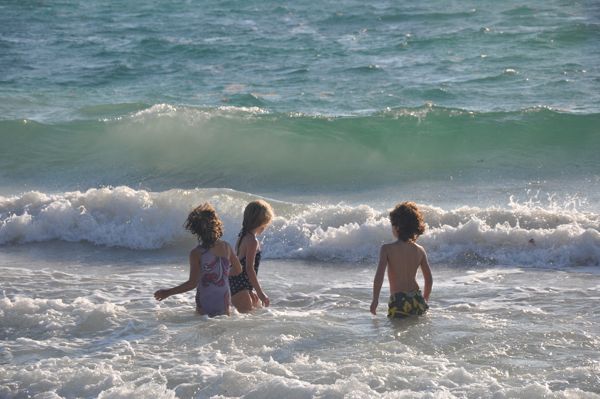 What is the vibe there?
It's definitely sort of international hipster, with very laid back clientele. The whole yoga/eco culture permeates everything including how they handle garbage, septic and recycling, so there are no pools. There are a lot of families, but with the waves and beach it's not the easiest for very little kids, but great for kids 6 and older.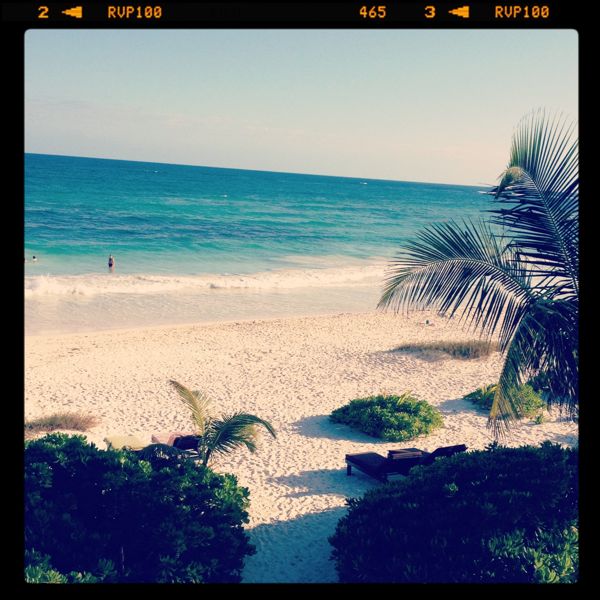 Insider tip?  The spa at the coqui coqui is amazing.  Carolina, one of the therapists, is off the charts.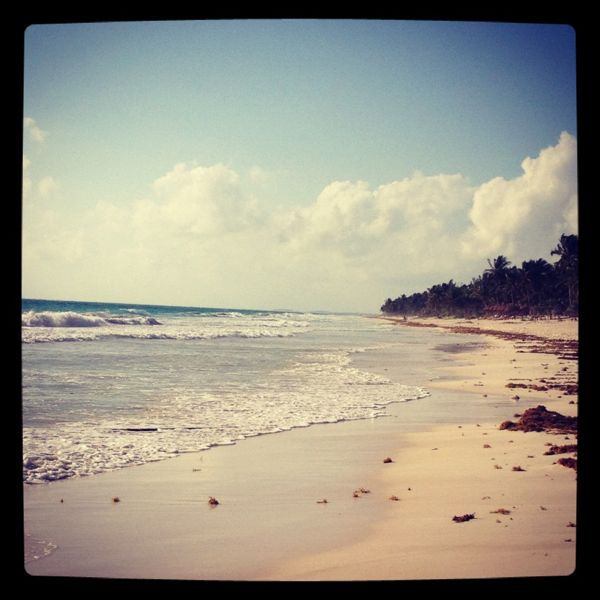 All photographs courtesy of Coqui Coqui and Christiane Lemieux