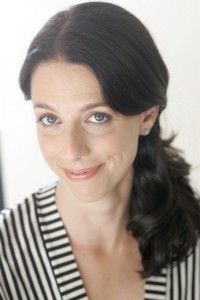 Christine Elia is the powerhouse behind Closet Couture, an innovative social networking site for the fashion obsessed. Christine dreamt up the idea for her business after a move to L.A. from the East Coast. As the new girl in town trying to make it in TV,  Christine quickly realized her all black New York wardrobe didn't look chic on the West Coast–instead she looked like a Hollywood caterer. Christine turned to her fashion forward friends, who provided virtual support to help her navigate her new city with style. The seed for an online support group for both the fashion challenged, and the fashion savvy, was born.
I love that Christine handled the moment both with a sense of humor and the support of other women, and then turned it into a thriving business. Christine is an old friend from college and she's always been funny and savvy and I'm not surprised that she's created a company that both Vogue and Oprah have raved about.
I asked Christine, to share with us her favorite hotel and she delivered with a far-flung pick. The 50-room,  Six Senses Con Dao is an eco-luxe paradise in an archipelago in Southern Vietnam. The  design uses local and sustainable materials, like reclaimed teak, and boasts a rustic zen simplicity. The understated modern design which features soothing colors, lets the views and stunning location shine. Read on for my interview with Christine about the remote resort.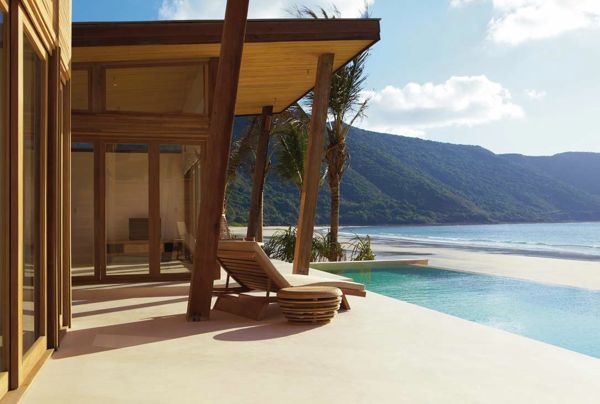 What is your favorite hotel ever?
The Six Senses Con Dao is so pretty and the location is incredible. You are totally isolated in the middle of the South China Sea with all these volcanic islands on the horizon.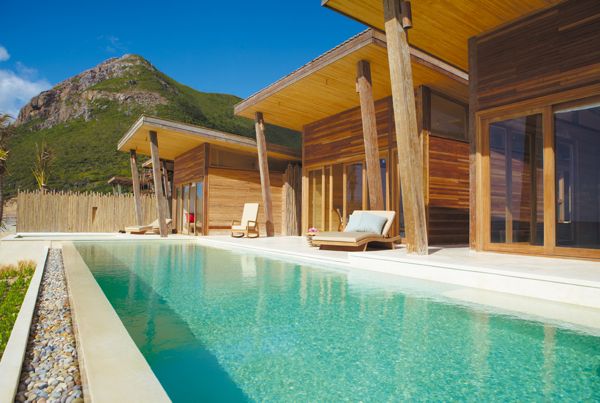 How did you find out about the Six Senses Con Dao?
My husband found it, he's in the travel business, and a genius at finding great places. We had some time off before he was starting a new job and we wanted an adventure. My husband saw that the Six Senses Con Dao had opened 3 weeks before and we went for it. I love Vietnamese food, and it was winter and freezing, so it just seemed like the perfect destination.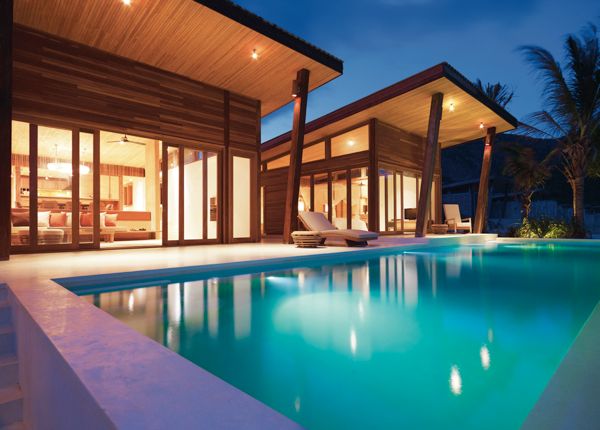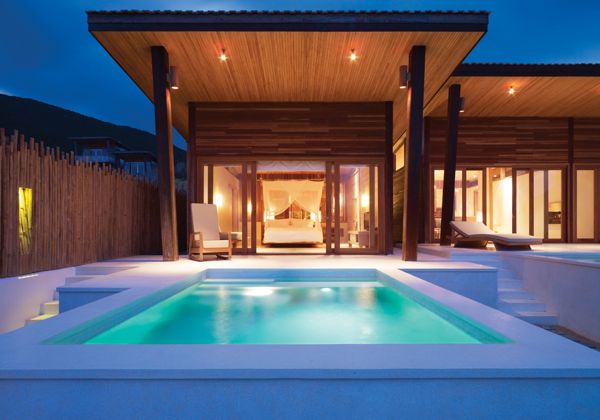 What were some of your first impressions?
The room accommodations were gorgeous, plus you have your own plunge pool on the beach.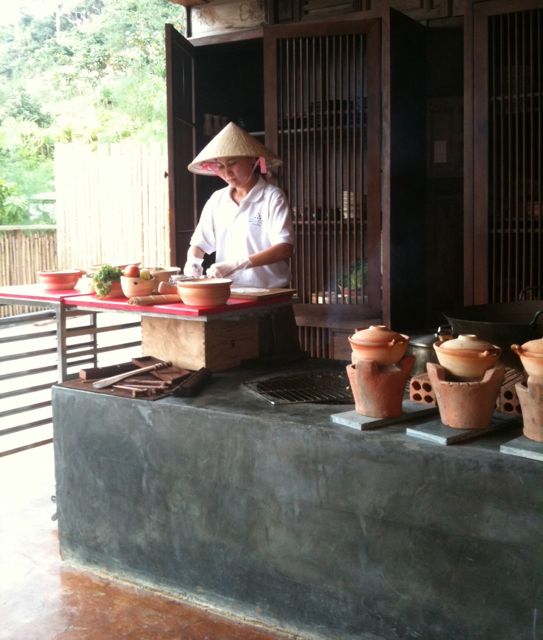 What did you like best about the hotel?
The food was unbelievable. There were these two Vietnamese women who cook in this open kitchen on the resort. The food is all fresh and local. The staff would even catch shellfish on the beach and then they would cook it immediately.  We looked forward to our meals every single day.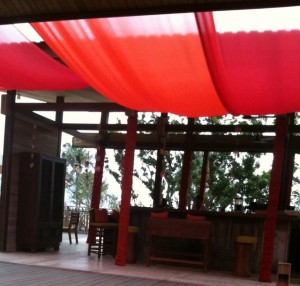 What is your favorite space in the hotel?
We were in Con Dao right after Chinese New Year and they had this bar area with all these colorful silk panels draped everywhere. There were these lounge beds right by the bar so you could hop on one of the beds with your cocktail.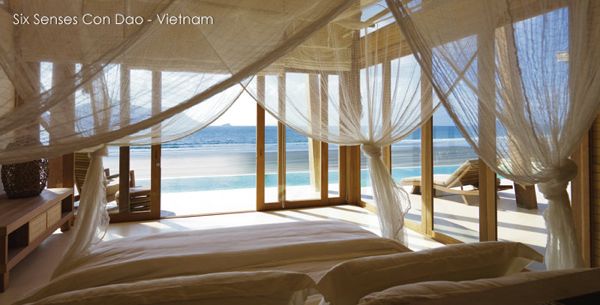 Tell us about one of your favorite days…
There is an incredible nature preserve that we loved hiking through. We also went in a speed boat to a tropical island beach.  Incredible.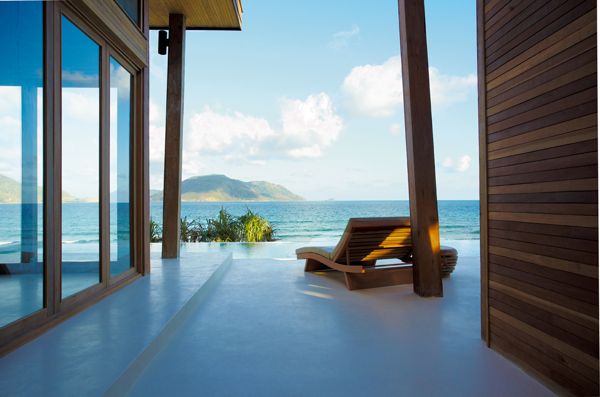 What is your advice to people who want to check out the hotel?
You can either fly to Hanoi or Saigon. From there you have to take a one hour flight directly out over the ocean on a small plane. The thing to know is there is only one jet service, so unless you take Air Mekong it is propeller city.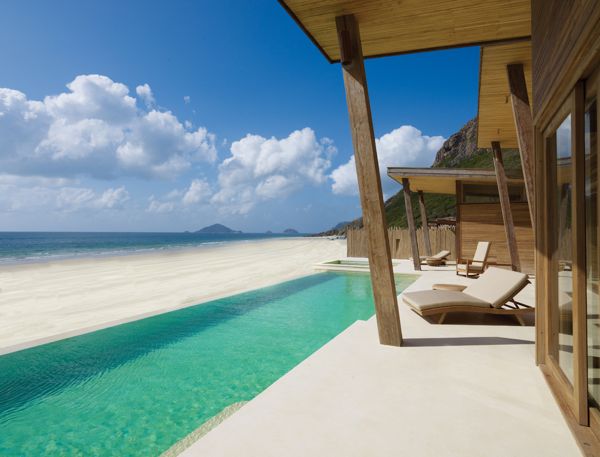 Happy Travels!