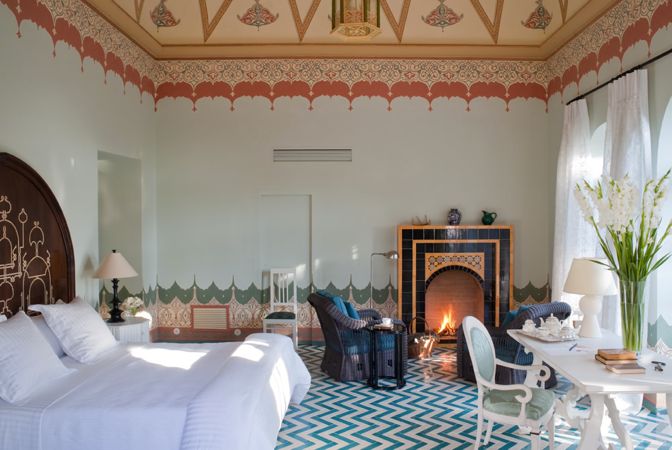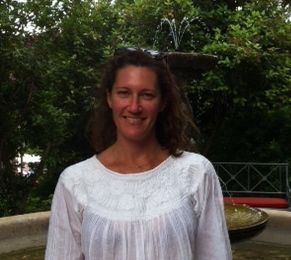 There are some people who just innately have an incredible eye for style and Courtney McGinnis is one of them. A former editor and stylist for J. Crew, Courtney recently teamed up with former Elle editor and Ruthie Sommers alum, Samantha O'Brien to launch Clover Design. Based in Bedford, NY, the vintage furniture dealers have an amazing knack for finding cool and unusual treasures from a Moroccan screen to an iron and brass lamp from the 60s.
Courtney recently returned back from a trip to Francis Ford Coppola's Palazzo Margherita.  Jacques Grange designed the idyllic 9-room hotel located in the hilltop village of Bernalda, Basilicata in southern Italy with a  mix of Italian antiques and beautiful pattern. Courtney shared her take on the camera-ready charm of the Italian hotel with Hotel Chic:
WENT FOR: Rest and relaxation after the Venice Biennale
WITH: My husband, Michael Mcginnis
OVERALL VIBE OF THE HOTEL: It feels like a chic family home that you would dream of living in.
WHAT MAKES THE HOTEL STANDOUT: The gorgeous rooms, amazing food, fresh pizza, local wine.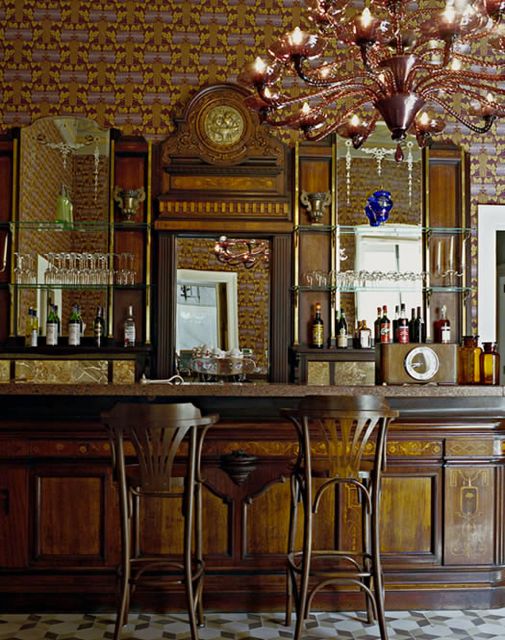 FOOD& DRINK: Loved the local wine and beer and fresh pasta. The pizza was unforgettable!
COOLEST SPACE IN THE HOTEL: The kitchen and neighboring restaurant/ café.
BEST PART ABOUT MY ROOM: The painted, vaulted ceiling.
HOTEL DESIGN IDEA THAT I WANT TO BRING HOME: Creative tilework.
VACATION HIGHLIGHTS: Walking through the local village, Bernaldo. Eating pizza with the locals. Watched Mr. Coppola's two Italian movies from his hand-picked movie list.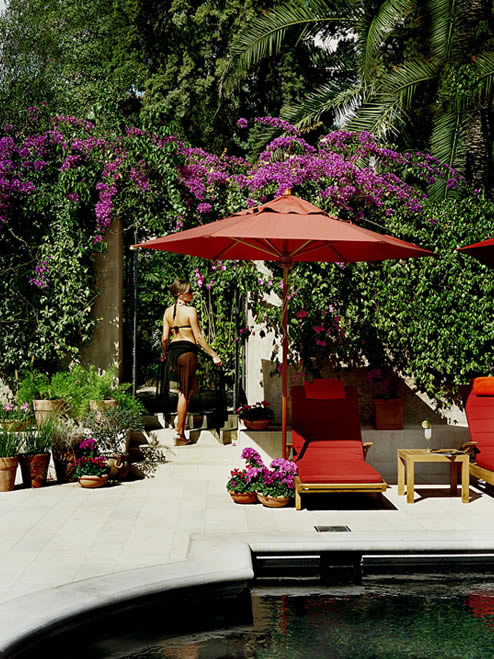 INSIDER TIP: Beach was not as charming as the hotel so I recommend staying poolside and exploring the charming nearby towns.
Images courtesy of the Palazzo Margherita and Courtney McGinnis