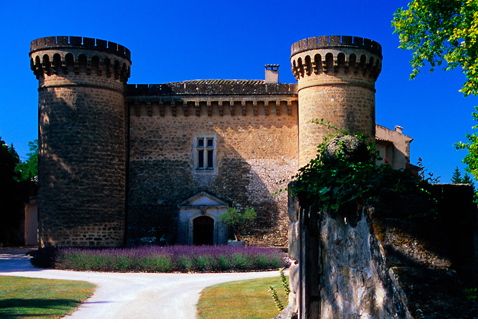 Originally built in 1550 as the hunting lodge of Henry II and his mistress Diane de Poitiers, Chateau de Massillan is now a divine 13-room hotel in Provence. For those of you who dream of more romantic times, the castle-like hotel near Avignon would be a heavenly place to stay with your Prince Charming for a few nights.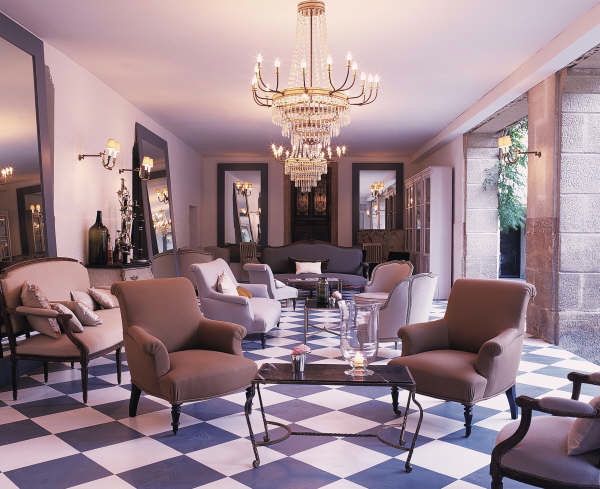 Owner and interior designer Birgit Isreal filled the grand space with lovely, clean lined antique furniture that she sourced from nearby antiques destination, Isle sur La Sorgue.
There are some sweet design ideas here: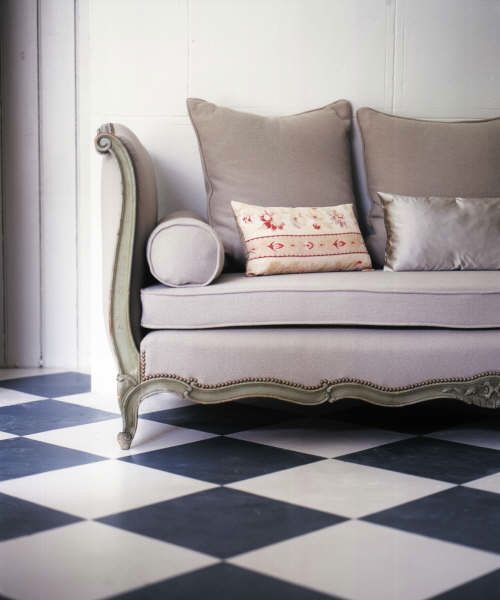 Keep It Neutral: I love how Birgit kept all of the pieces in a neutral palette of grays, beiges, and soft browns. Note how she kept pillows the same hue as the furniture, just done in different fabrics. This keeps the emphasis on the beautiful lines of the 19th and 18th-century chairs and sofas.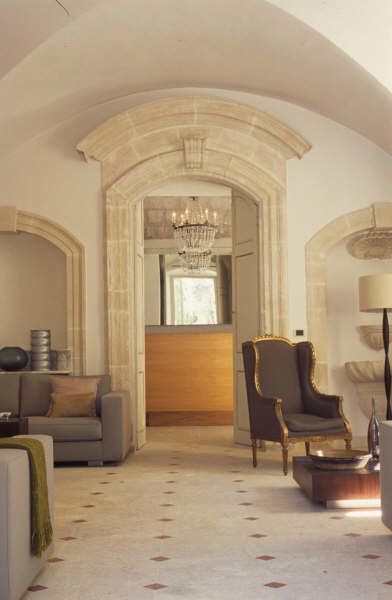 Mix Modern and Antique: In the salon above, a 19th-century gilt framed wing chair works perfectly with a contemporary boxy sofa. Because there's no pattern in the upholstery, and she choses pieces with clean lines, she can effortlessly combine old and new (here's a similar sofa from West Elm).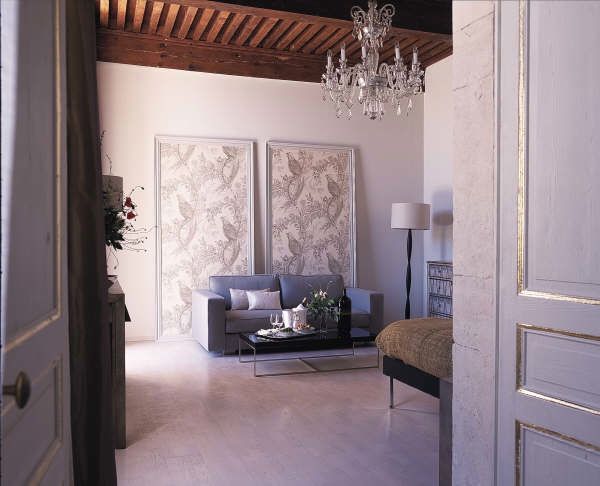 Frame Wallpaper as Art: I love this idea! It's an inexpensive way to add pattern to a room without the hassle (and cost) of actually applying wallpaper (or removing it when you want a change). In the seating area above, two panels behind a sofa make a beautiful statement. And below, in a guestroom, the same paper frames the bed.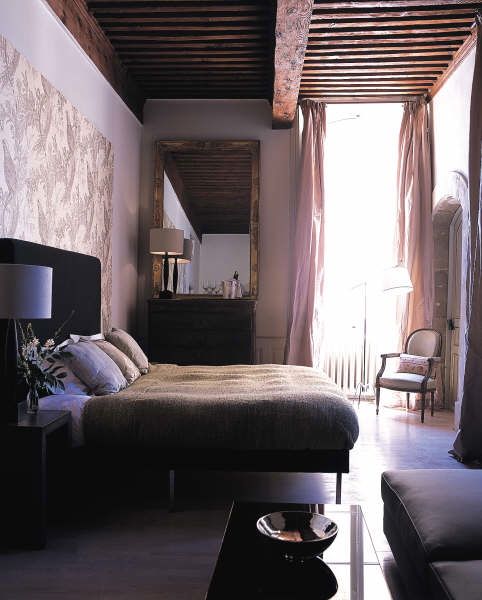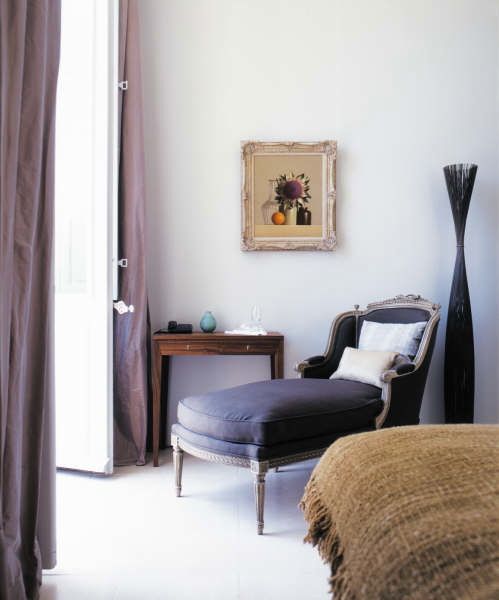 Less is More: You don't need a lot of furniture in a room to make it beautiful, just a few well chosen pieces. Here, a simple table, a cool still life, and a gorgeous chaise create a beckoning seating area.  What a perfect place for lounging with a good book and a glass of wine.
A Touch of Silk: Silk curtains go a long way towards adding instant elegance to a space. These simple and refined versions are absolutely perfect.
The hotel is open from March through October, so if the weather is warm you can enjoy the great pool below.
Bonne Journee!