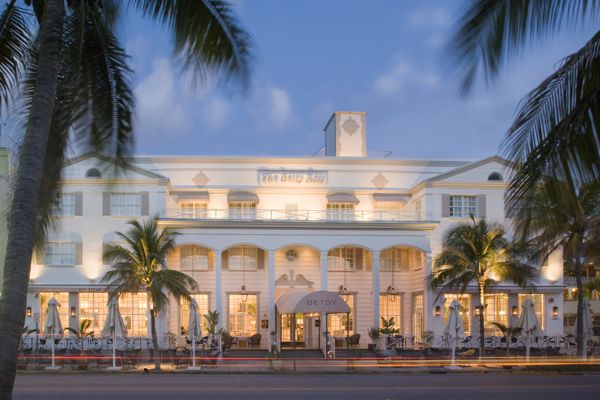 A welcome contrast to the contemporary minimalist style that has taken over South Beach, the recently revamped Betsy Hotel is an oasis of classic colonial chic. Plantation shutters, dark wood furniture, potted palms, and a crisp and calming color palette are given a fresh spin in the landmarked Georgian property on Ocean Drive.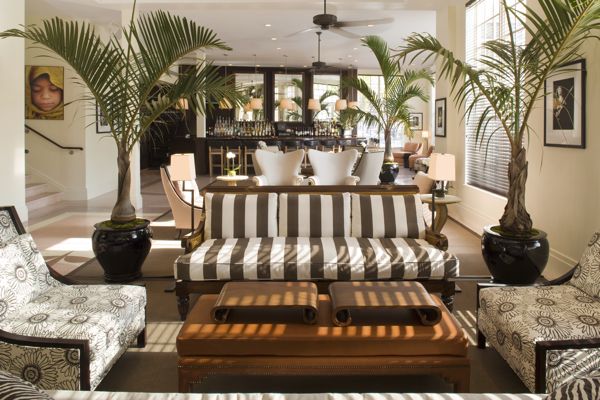 Symmetry Rules: The furniture arrangement in The Betsy's lobby is all about symmetry. Two clean-lined sofas placed back-to-back anchor the space and create two seating arrangements. Both sofas are flanked by roomy arm chairs in matching fabrics. One end of the arrangement is capped by two modern wing chairs, while the other end features a sofa backed by a slim Chinese table that is topped by matching gourd lamps.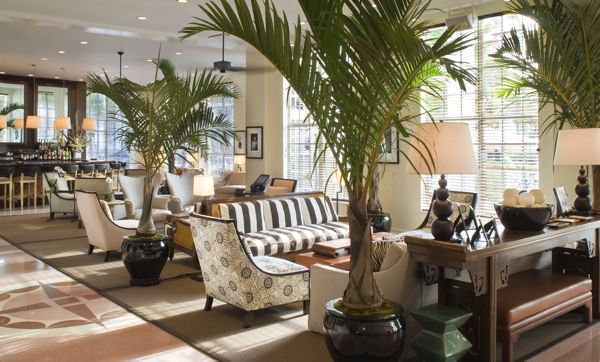 If you ever leaf through the pages of Elle Decor or House Beautiful, you will see takes on this arrangement in grand apartments and houses. For a symmetrical living room furniture plan in a smaller space, just recreate one side of the lobby's arrangement, like in the picture below.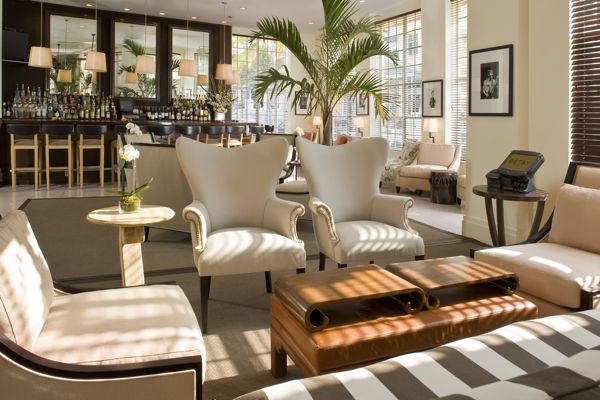 Crisp and Calming Tones: Soft beige and oatmeal colored linens and raffia, cream colored walls, and sisal carpets create a soothing vibe. Wide striped outdoor fabric from Perennials, adds a crisp pop of pattern that plays nicely against the neutral tones.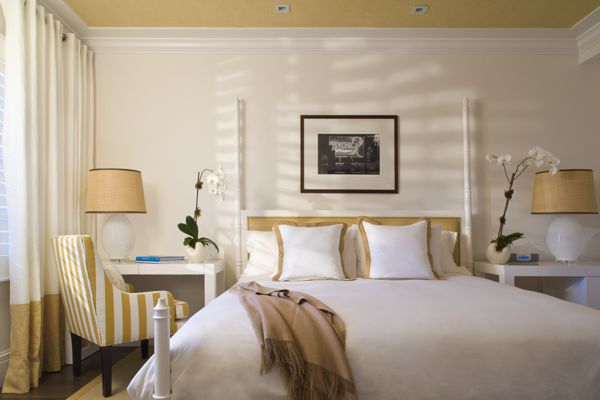 Refined Raffia: I love the beachy yet sophisticated look of raffia.  All the custom poster beds in The Betsy's 63 guestrooms feature raffia headboards. In a few of the rooms, raffia beautifully covers the ceiling or one wall. Raffia covered lampshades complete the look.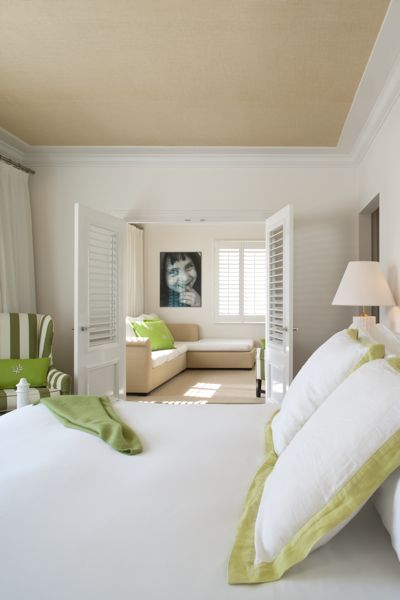 Color + White: You will find 4 different color schemes in the guestrooms. Either lavender, red, ochre, or lime accents are paired with white. The accent color appears in the wide striped chair upholstery, pillows, throws and the bottom third of the curtains. It is a cool way to inject color into a space, especially if you are color shy.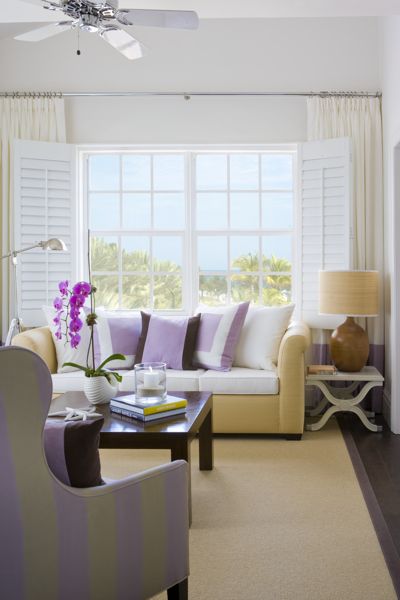 Shutter Style: The white shutters and crisp white curtains add a tropical vibe to the space. The pretty lavender pillows are from Archipelago.