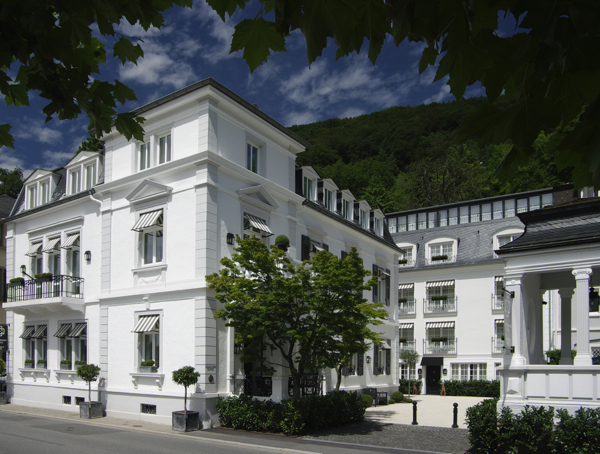 You know how I make it my mission to track down cool furniture and fabric sources so that you can recreate look of your favorite hotel at home? Well, I finally found an amazing hotel that speaks our language! At the Heidelberg Suites in Germany, they expect that guests will fall in love with their glam custom furniture, bright graphic rugs, and simply perfect lighting–so they offer it all for sale. Yes, everything. You can add a new wing chair or a throw pillow to your bill when you check out. Brilliant! It is such a smart idea,and I suspect more design hotels will be following suit.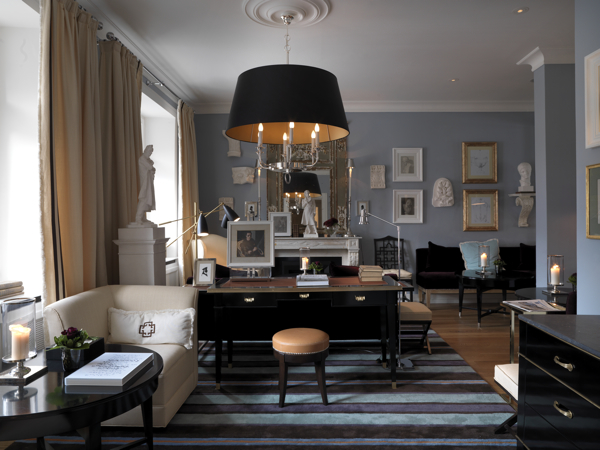 The 26-suite hotel is housed in a series of beautifully restored 19th-century villas in the picturesque town of Heidelberg, Germany. The hotel is the vision of  Italian architect and designer Michele Bonan, who is renowned for his chic hotel design (he also did The glamorous Hotel Continentale in Florence, featured here a few weeks back).
Sculptural busts and framed silhouettes of the great German poets and philosophers that lived in this famous university town, provide a nod to the region's intellectual history. Paired with Michele's current designs, the interiors beautifully link past and present.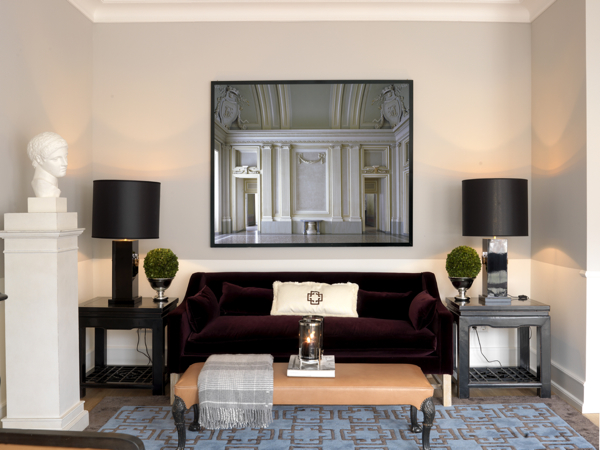 Michele designed all of the classically chic furniture in the hotel. The fabrics and rugs, like the blue and brown version above, (in the same motif as the hotel's logo), are from  Dedar.  Estro Fiorentino provided the dazzling lighting. The contemporary photographs featuring classical architecture are by Italian photographer Massimo Listri.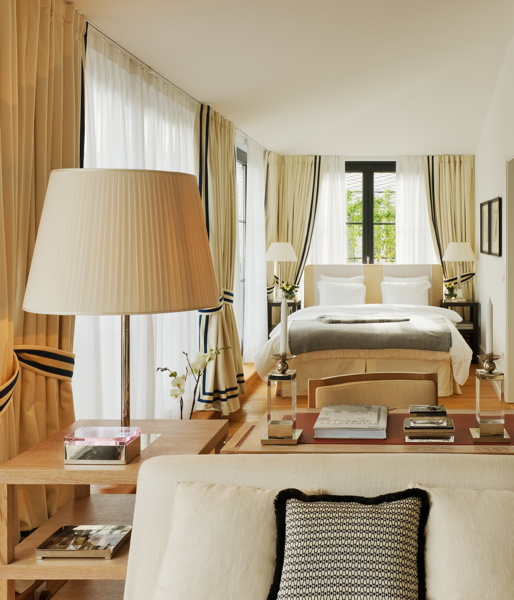 Bonan gave the guest rooms a more serene palette than the public spaces. Above, a crisp black and cream color scheme keeps the look clean and classic. Below, soft grey walls create a heavenly backdrop.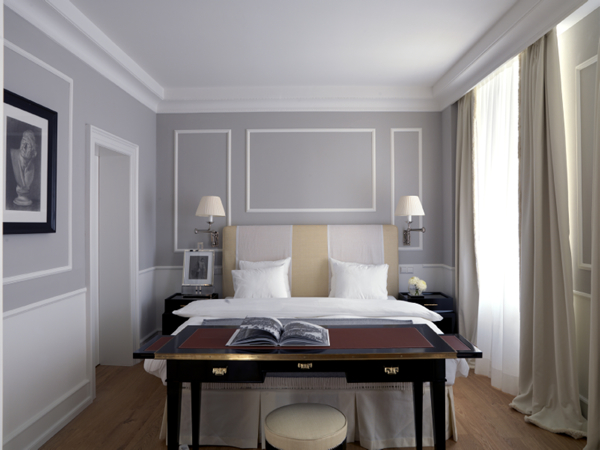 Each of the 26 roomy suites boasts a small kitchen and a separate living area and bedroom. They all offer a stunning view of Heidelberg castle and the romantic Baroque Old Town section of the city.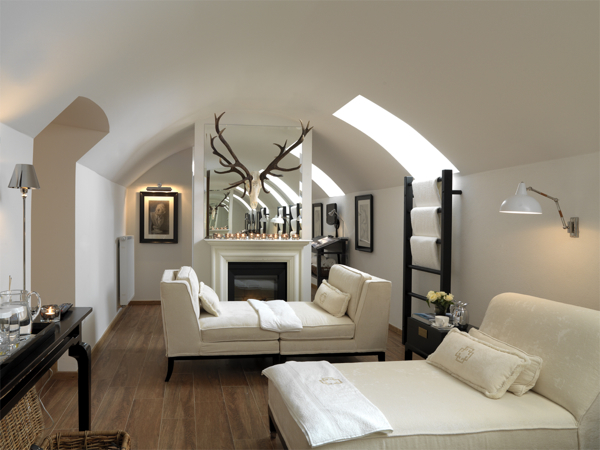 Even the spa is chic…..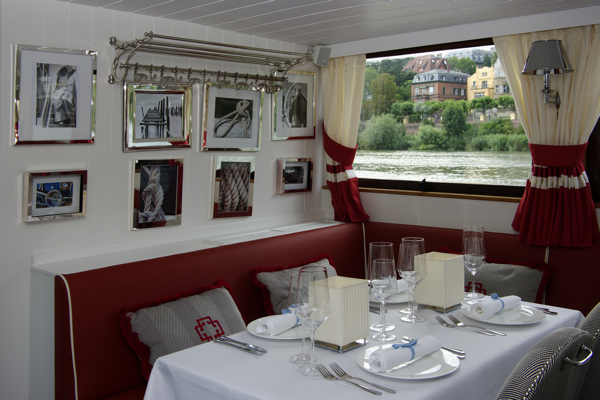 The hotel even has a dreamy yacht restaurant. The Patria is a fully restored and revamped 1930s yacht done in a fun red and white design by Michele. The restaurant serves cocktails and dinner 4 nights a week with a 2-hour cruise down the Neckar river. What a way to take in the city…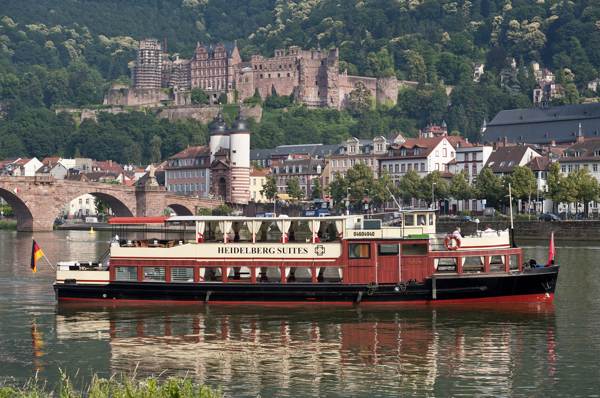 Bon voyage!