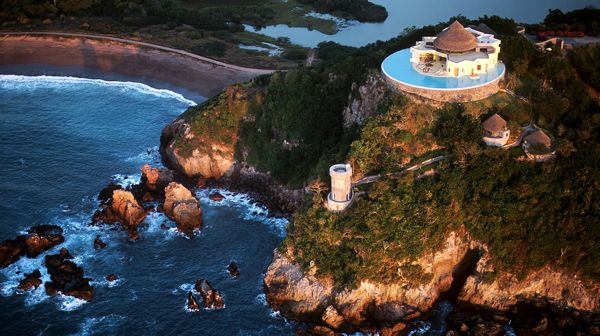 Yesterday I featured the unbelievable gorgeousness of the Costa Careyes resort community on the Pacific Coast of Mexico. The stunning villas, bungalows, and residences, paired with idyllic views, make it an incredible destination whether you're just taking a virtual vacation (like me) or lucky enough to jet down there.
Today, I'm posting a few additional pictures of two extraordinary private retreats (available for rent) at Costa Careyes, starting with the Sol de Occidente Castle, shown above.
The resort is 2 and 1/2 hours south of Puerta Vallarta and considered a low-key hideaway for the international glamorous set, (no jet-skis, beach umbrellas, beach chairs, or yachts allowed! plus there is no town). Seal and Heidi Klum, Uma Thurman, and Georgio Armani  are all rumored to have houses there.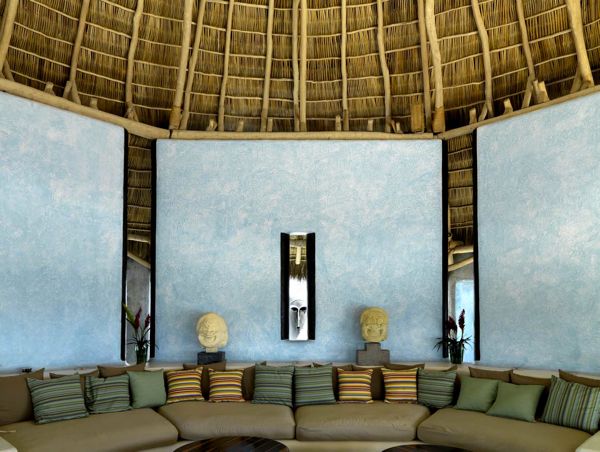 Sol de Occidente has 6 bedrooms, including two separate bungalows. It also features its own heliport, home theater, and a gondola that goes from the house to a private beach. The open air living room is shown above.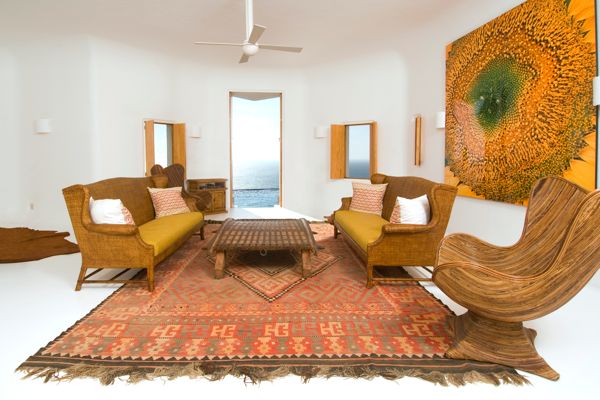 Here is the Master Suite at Occidente castle. The white walls and floors make everything pop, including the views of the Pacific.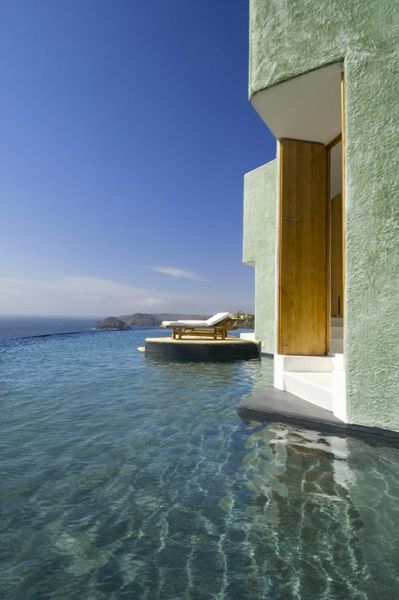 Notice how the infinity pool wraps around the house. How amazing is that?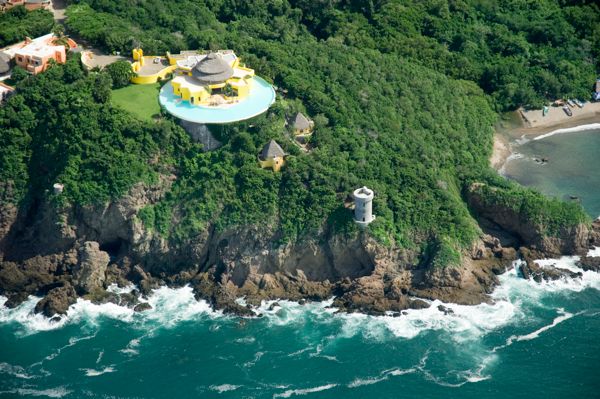 Sol De Oriente is the 3rd castle retreat at the resort. It also boasts a smashing cliffside location.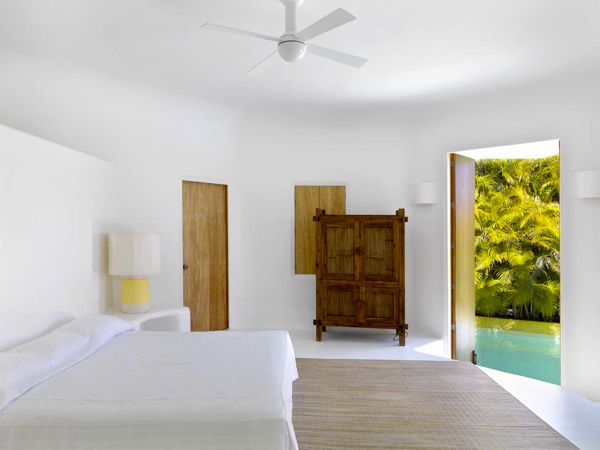 The Laguna suite is one of the 6-bedrooms at the Oriente castle. Wake up and dive in!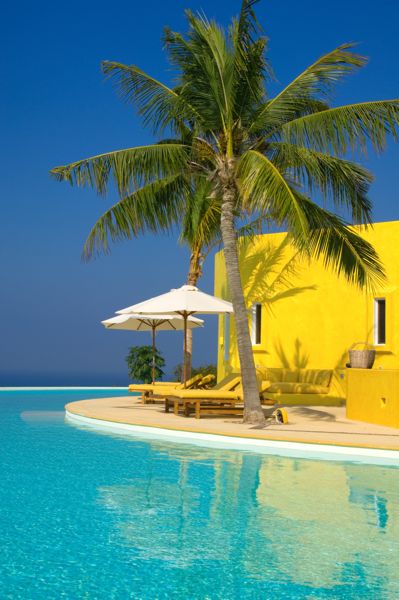 This is the wrap-around infinity pool at Oriente. I love the contrast of the yellow with the blue.
Happy Travels! (virtual or otherwise!)