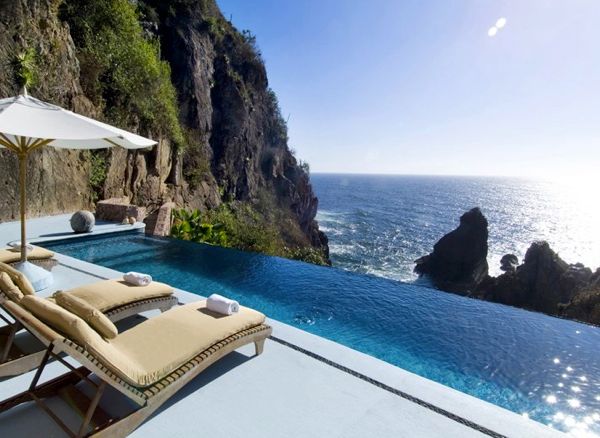 My jaw literally dropped when I saw the glorious images from Costa Careyes, a resort community on the Pacific coast of Mexico. The views! The architecture! The wow-factor! There is so much to love here. When Italian-born artist and financier Gian Franco Brignone first visited the area in 1968, he must have been awestruck as well, because within weeks, he purchased an 8-mile stretch of land along the coast and relocated to paradise. Brignone collaborated with architects and artisans to build the resort which now features an array of options for intrepid travelers to stay in–3 castles (amazing secluded houses with private beaches and pools), 2 villas (slightly smaller but equally incredible), 40 casitas (1 to 4-bedroom residences with kitchens, terraces, and ocean views), and 3 bungalows ( 1-bedrooms steps from the beach).
There is so much to share here, that I'm going to post a few of the houses today and the rest tomorrow. Just a little travel candy to enjoy.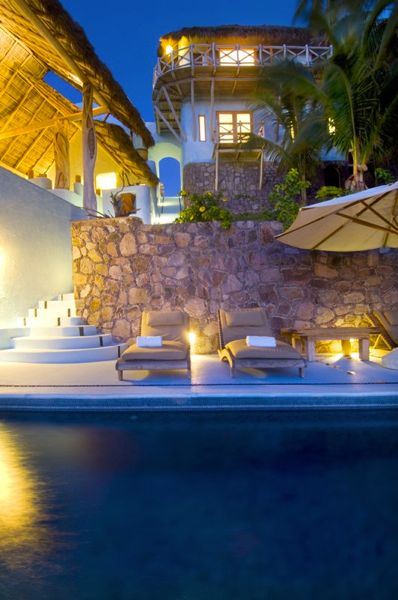 Brignone's goal with the architecture was to create a hybrid of Mexican and Mediterranean style. Above is the exterior of the oceanfront Nido de Amor villa. the top with the showstopping view is from the deck of the Nido villa.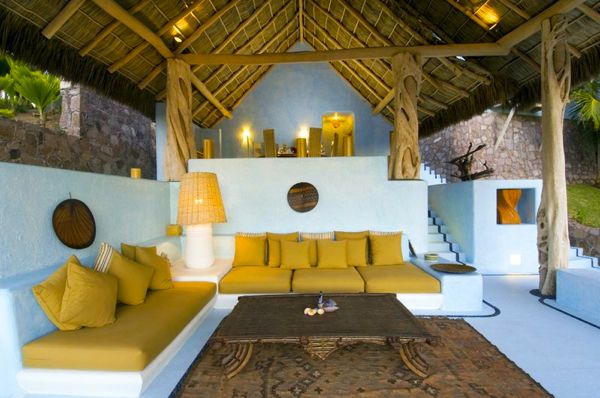 Nido features an open-air thatched roof living area that blurs the lines between indoors and out.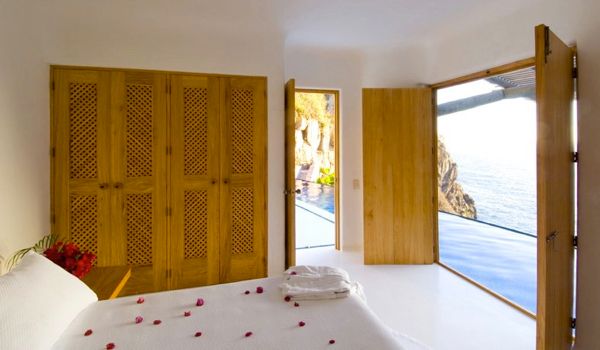 One of Nido's 3 bedrooms features sweeping views of the sea and an infinity pool right outside your room. How incredible is that?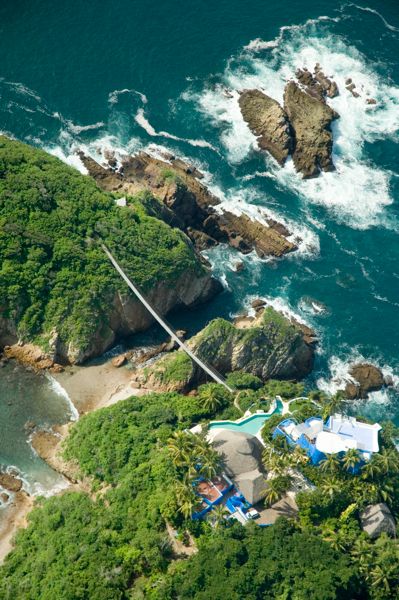 This is an aerial shot of the Mi Ojo castle, an 8-bedroom retreat featuring a gondola from the main house to a private beach, private pool, staff, oh and just your average 90-feet in the air suspension bridge to a private island.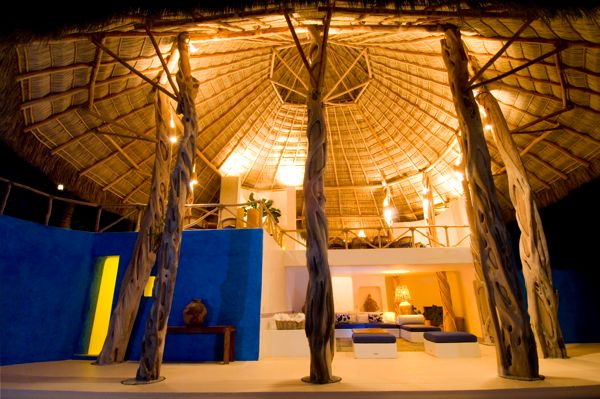 Mi Ojo's living and dining areas are below the open air palapa.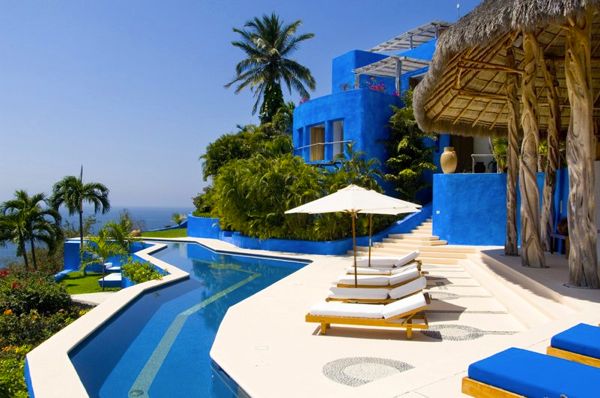 How fun would it be to swim laps in Mi Ojo's unique pool?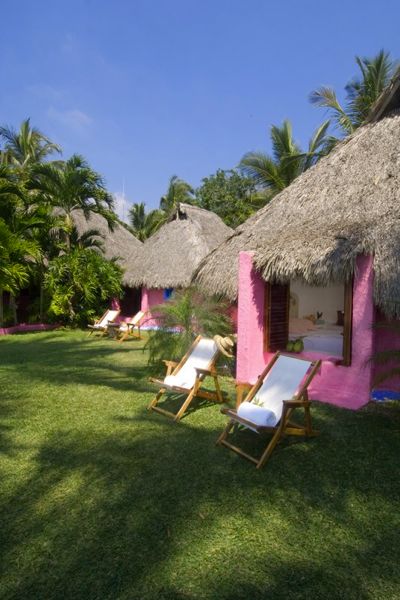 Love these hot pink, thatched-roof bungalows right off of Playa Rosa.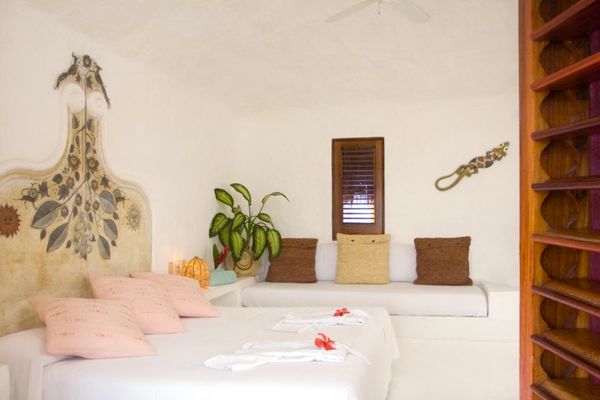 The incredibly cute interiors of the bungalows. Note the painted headboard, great idea.
More to come Thursday!! Adios!