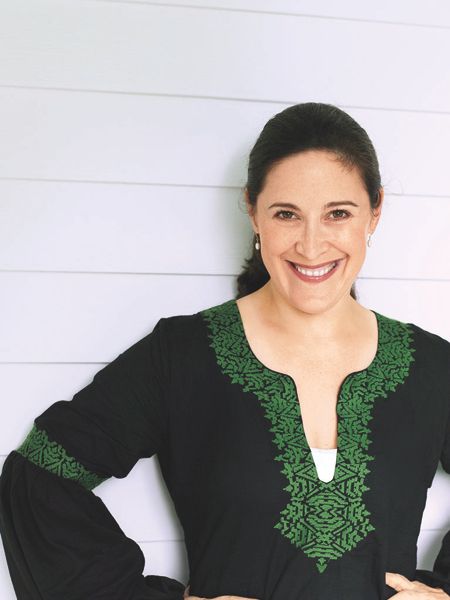 I first met Elizabeth Mayhew many moons ago when I was an editorial assistant at House Beautiful and Elizabeth was the editor of their popular Stylebeat column. I learned so much by watching Elizabeth work.  Wheras I would go into an editors office and tentatively say I'm not sure if you'll like this idea but….and then launch nervously into my pitch, Elizabeth would present to the entire staff with total confidence and enthusiasm. When Elizabeth talked about a new designer or a new trend—you took notice, not only because she has an incredible knack for spotting talent, but also because of her delivery.  She has a natural way of making everything riveting–essential qualities for the frequent Today show contributor, author,  and Editor-in-Chief of Women's Day magazine that she is today.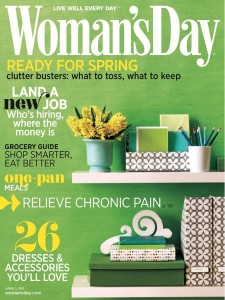 I love Women's Day under Elizabeth. She's updated the venerable mag, publishing beautiful but accessible design stories, delicious real world recipes,  up-to-the-minute health and wellness,  and relevant news stories. I've been lucky enough to write for Elizabeth over the years, and I always love the stories she gives me— they are fresh and stylish without being unattainable, and I always learn something new.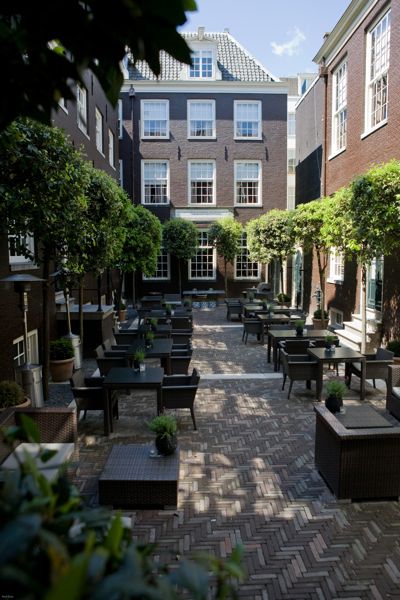 Since Elizabeth is always in-the-know, I picked her brain for her favorite hotel. Elizabeth chose the dreamy Dylan Hotel in Amsterdam where she and her lovely family stayed last summer. It is a romantic hotel that is the perfect fusion of old world Flemish architecture with comfortable, modern interiors designed by Anouska Hempel. It looks like an idyllic city escape—perfect for the upcoming Tulip season. Read on for my interview with Elizabeth about The Dylan: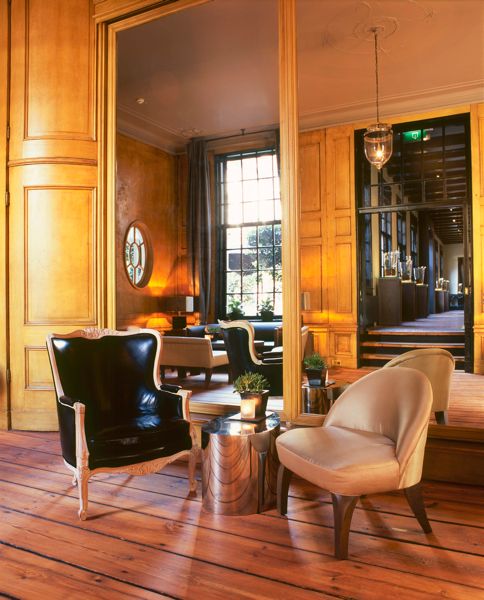 What is your favorite hotel?
The Dylan hotel in Amsterdam. The hotel is super chic, the perfect combination of old and new. But I love that it is very understated and unpretentious. You enter through this pretty courtyard into this 19th century house that has a modern addition in the back.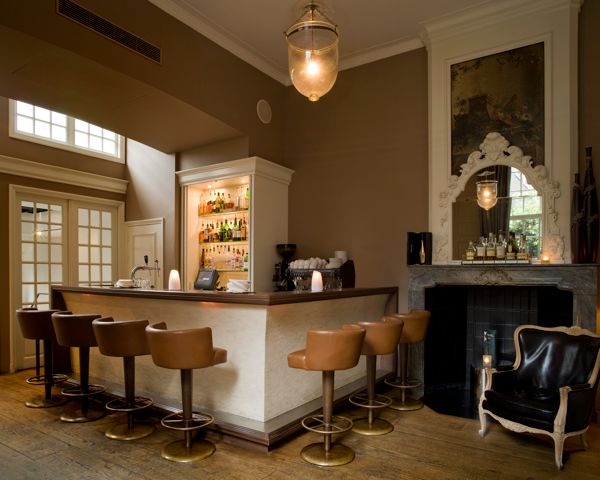 What is your favorite space in the hotel?
Really all of the common areas. The most successful rooms are ones that have a sense of history, but are also modern. The public spaces at The Dylan have that perfect eclectic mix that's really hard to achieve. I also love the natural neutral palette with lots of wood and leather, balanced by this incredible ornate architecture.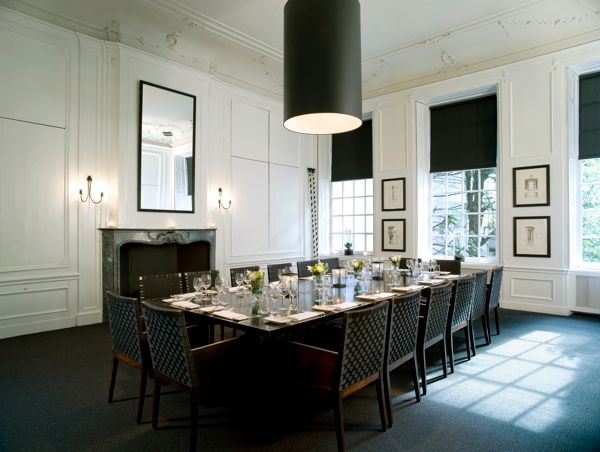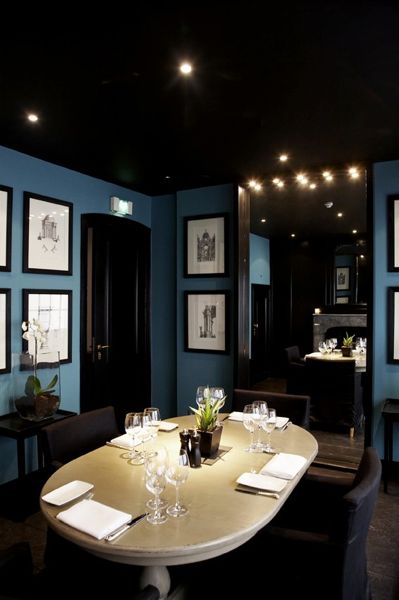 Is there one aspect of the design that you would recreate at home??
I took pictures of everything! The old fireplaces, the architecture, the colors–there is so much inspiration here.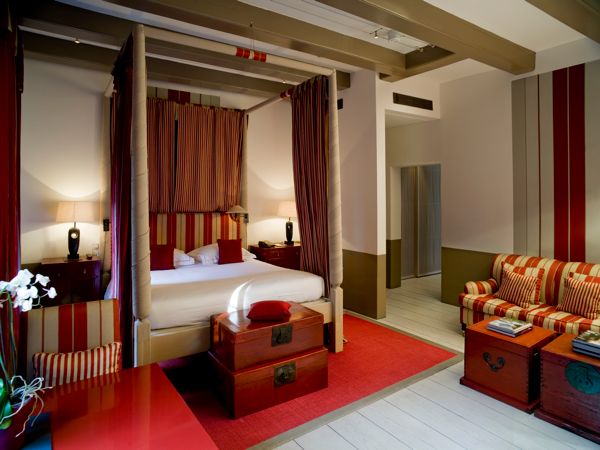 What are the rooms like?
The rooms are very zen and clean and modern. They are big and spacious with an Asian influence. The design it just feels very tranquil even though you are in the heart of the city.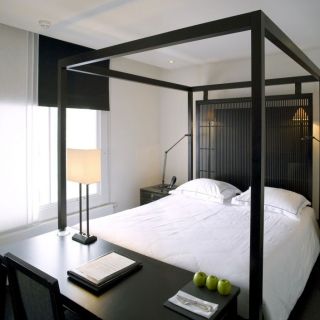 When did you stay at The Dylan?
I went with my husband and children this summer.   We were on our way to Switzerland and I wanted to go to a city before we went hiking. It is the perfect 3 or 4 day city, and the Dylan's concierge was amazing.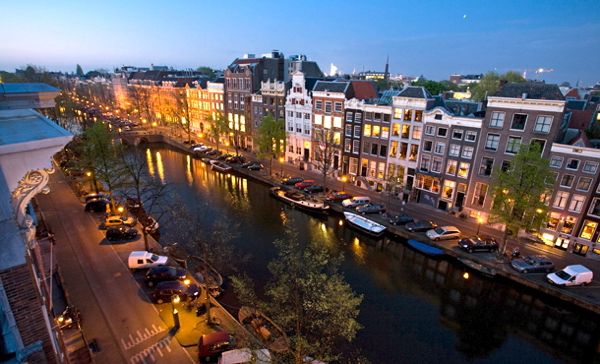 I've heard amazing things about Amsterdam, what is it like?
The city is so beautiful with the canals and the architecture. Plus, one of the nice things about Amsterdam is almost everybody takes a bike, so it is incredibly quiet which adds to the tranquility of the hotel.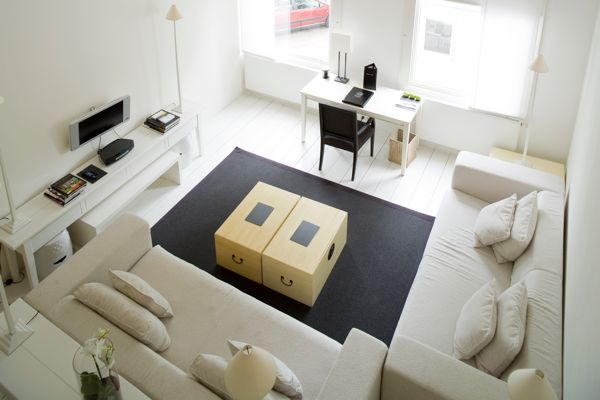 What is your favorite memory from your trip?
The hotel lets you borrow bikes and we cycled everywhere with our kids, we all loved it. It is such a family friendly city.
Photos courtesy of The Dylan Hotel