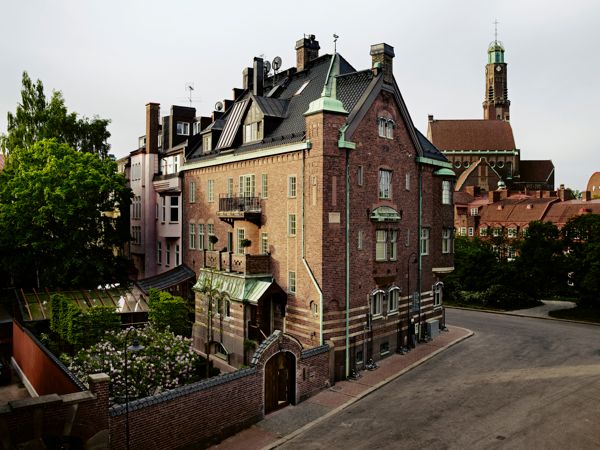 Refinery29 asked me to come up with a global bucket list this summer and I included Ett Hem–a cool hybrid of house and hotel in Stockholm. The philosophy behind this 12-room  townhouse is to have guests to live in the space as if it were their own. Guests can grab a snack from the fridge, take the dog for a walk, share dinner with friends in the dining room, or play piano when the mood strikes. The Arts & Crafts era house has a kitchen, dining room, library, and gardens. The design, courtesy of Ilse Crawford, enhances the real-house feel with unique vintage furniture and art from Swedish designers.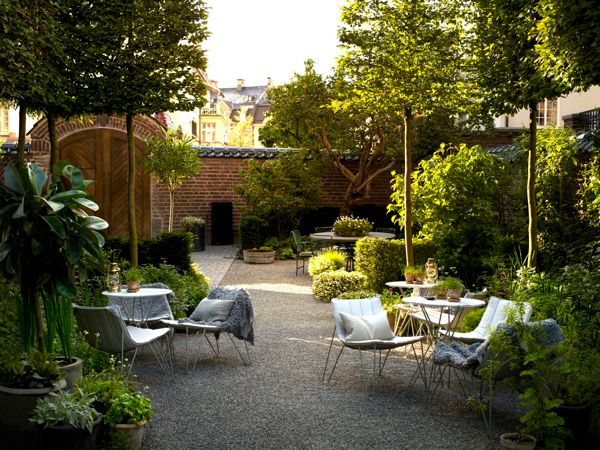 The gardens alone have me sold.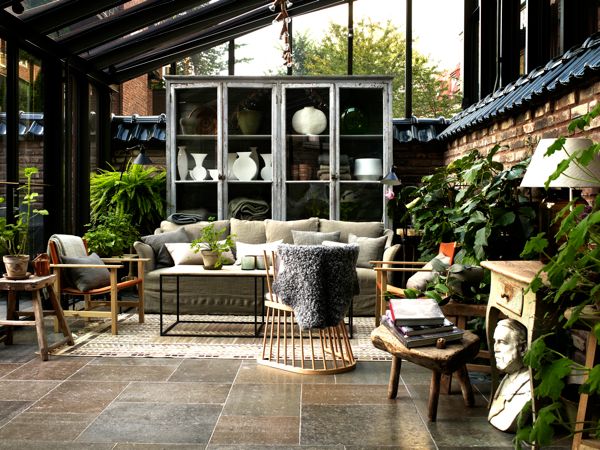 Love the bust peeking out from under a side table.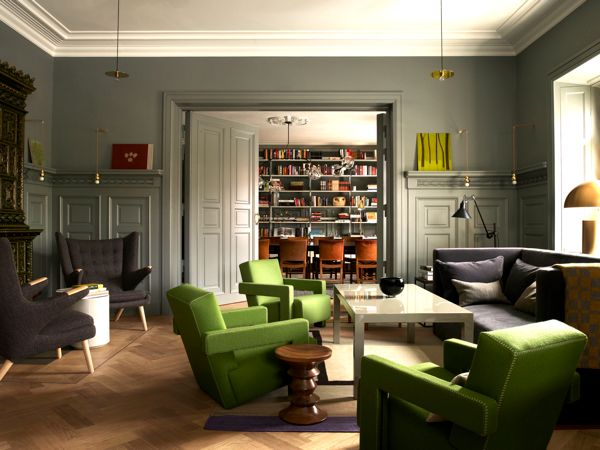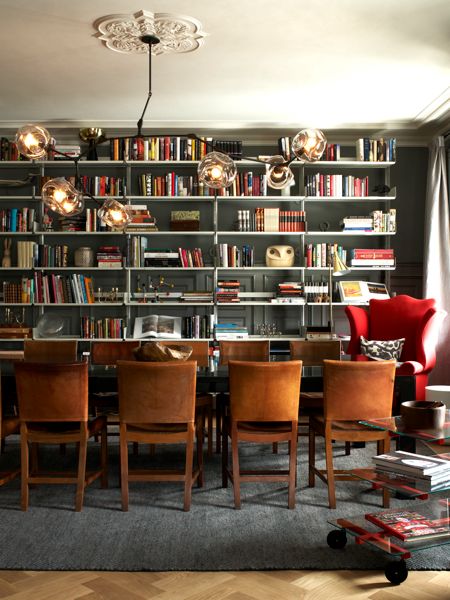 If you like the globe chandelier above the dining table check out this (splurge) version by Lindsay Adelman— or these amazing ones from PELLE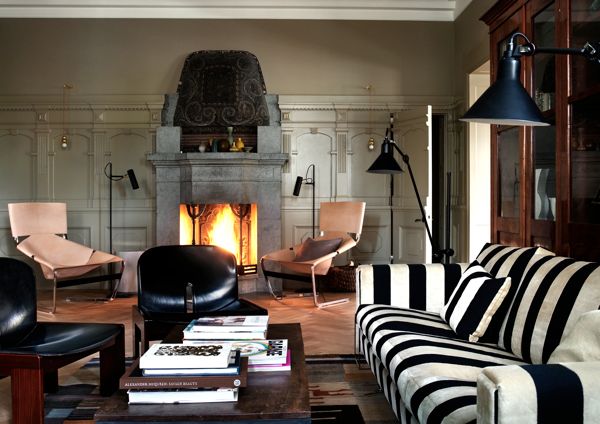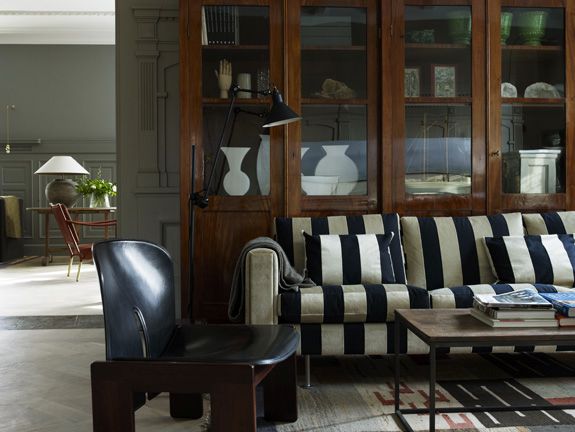 The house features very little pattern, and only a touch of color.  In the living room–the black and white sofa is that perfect punctuation for the space.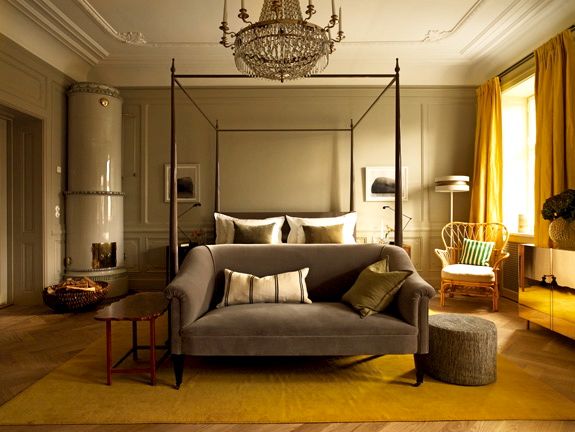 The house looks so cool and cozy, the only downside is that you wouldn't really want to leave to explore the city. Or leave at all really.