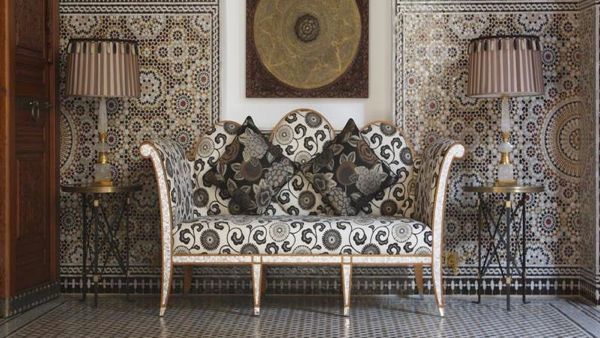 I am crazy about Moroccan design. I love the exotic glamour of it–the rich colors, the incredible details, the pattern-on-pattern, the silhouettes.  Some of the best examples of Moroccan design can be found in its hotels like the stunning La Mamounia and La Sultana. Today I want to share images of the Royal Mansour, that King Mohammed VI built as an homage to Morocco and a celebration of the country's design heritage.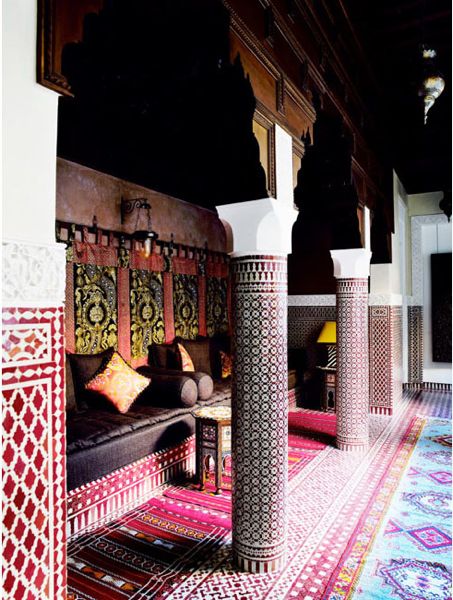 The Royal Mansour was the vision of King Mohammed VI and took 3 -years and 1200 master craftsman to build. Architect Nicolas PAPAMILTIADES  and interior designer Fabric Bourg of the French firm 3BIS design were the design team behind the project.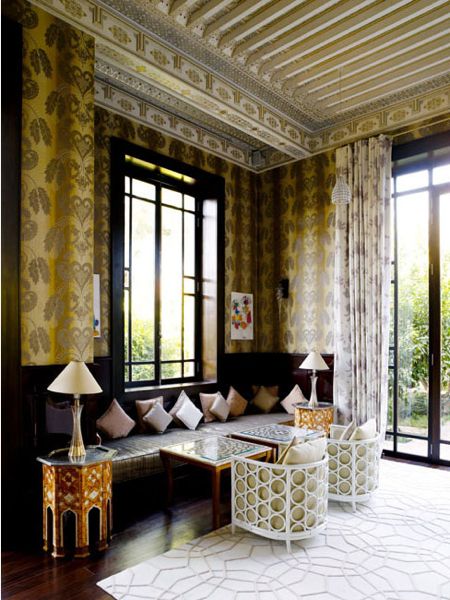 The hotel is comprised of 53 Riads, that vary from 1400-square feet to just under 20,000.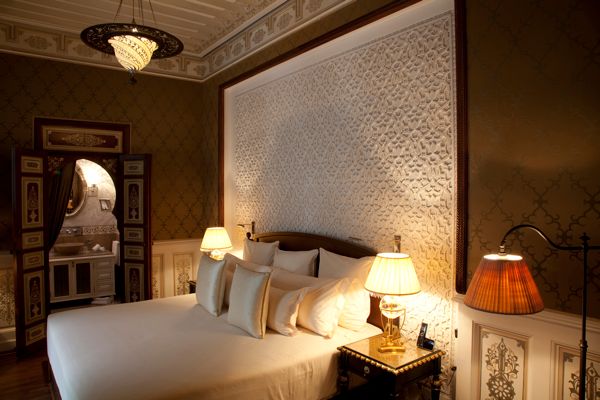 Each Riad has a living room, dining room, private roof terrace and courtyard.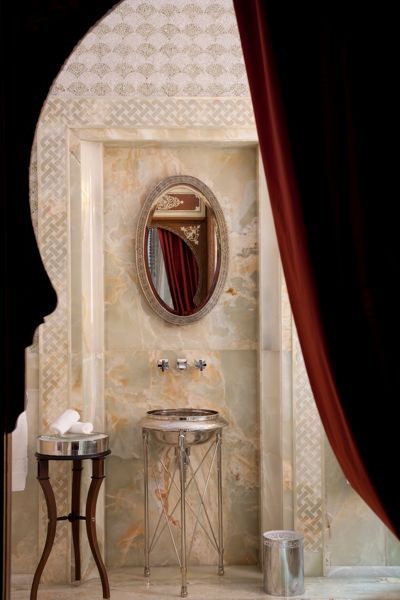 Rich slabs of marble and intricate tile work result in spectacular bathrooms.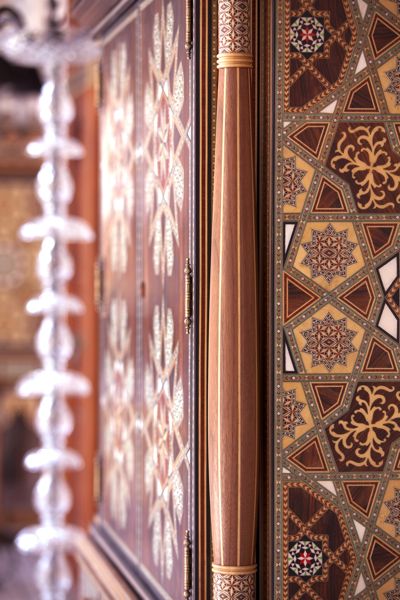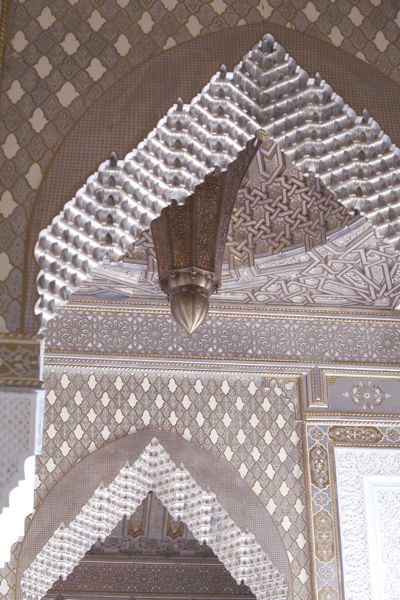 No surface is undecorated. Everything is adorned with tile, mosaics, fretwork….the goal was to have the hotel be a work of art.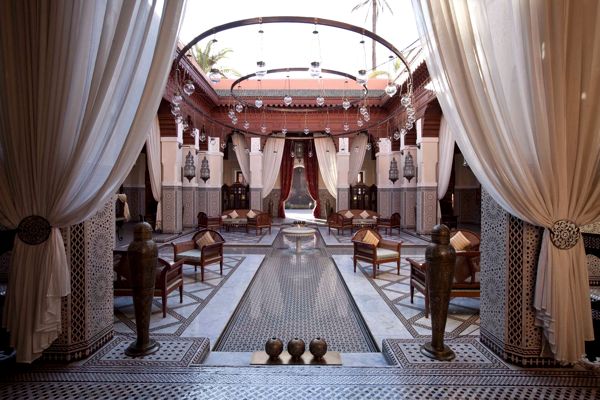 The lobby of the hotel is in an open-air courtyard with a fountain and cross-shaped water feature. Imagine this being your first taste of Morocco when you check in…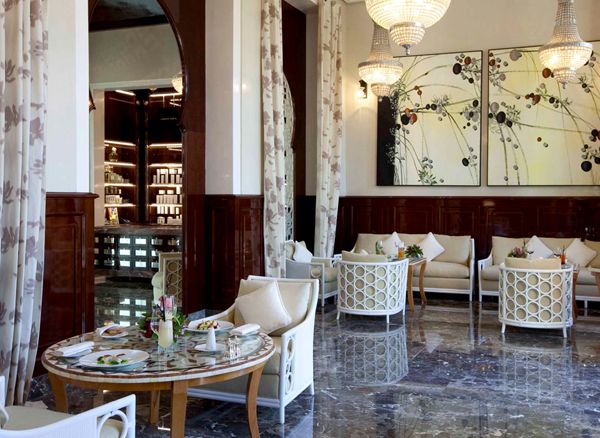 The tea lounge is a little less exotic but equally stunning. The hotel features artwork by 80 contemporary artists throughout. This room provides great inspiration for a chic dining room.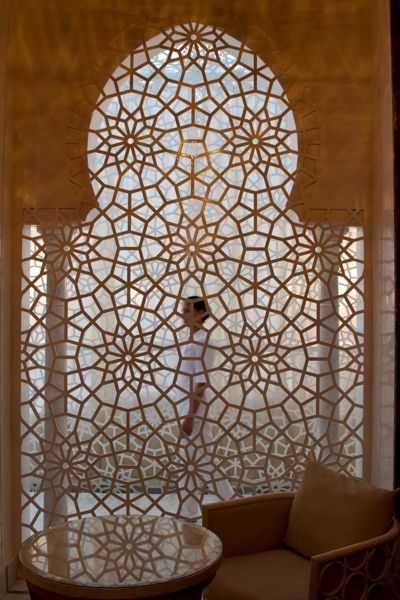 The spa is a break from color, but rich in pattern, with white metal lacework.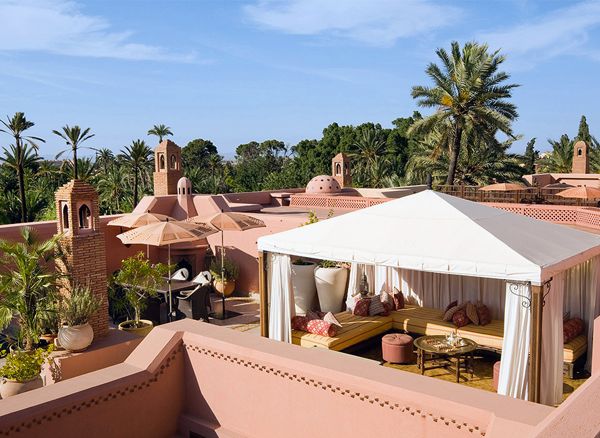 The private terrace of your Riad….
Images courtesy Royal Mansour