To sample a little bit of Paris in New York, I checked out the revamped Dior Suite at the St. Regis in midtown Manhattan. The Dior Suite is one of two the hotel created in partnership with iconic brands (the other is the pretty Tiffany suite). The sophisticated design of the 12th floor Dior apartment is inspired by the fashion house's chic ateliers in Paris. Set against the beautiful Beaux Arts landmark building built in 1904 by Jacob Astor, with stunning views of the park, it would be a very glamorous place to host a shindig, or stay for a few days. (sadly it's not inexpensive, sigh). For those of you who love fashion and everything French there are many glam design ideas here. Read on for sources and how to get the look: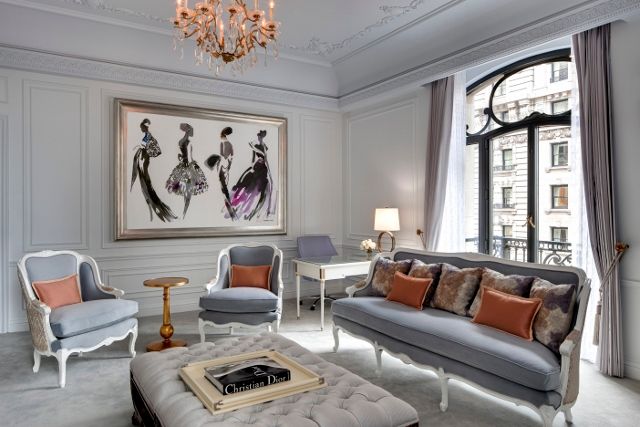 From the upholstery to the paint to the curtains to the rugs, touches of Dior Grey appear throughout the 1700 square foot space. The living room features custom Louis XVI style sofas and chairs made by Lily Jack in California and upholstered in Pashmina Silver Fox by Architex. Handwoven striped silk and cotton Delice pillows are from Lisa Fontana Rosa.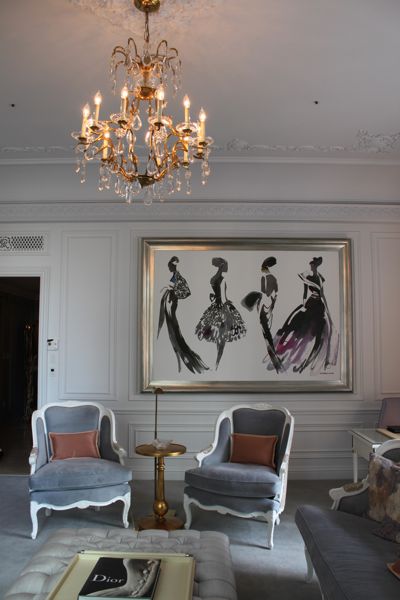 The amazing watercolor is artist tribute to Dior's glam take on fashion and by artist Bil Donovan. The Dior Couture book with photographs by Patrick Demarchelier is ready for reading.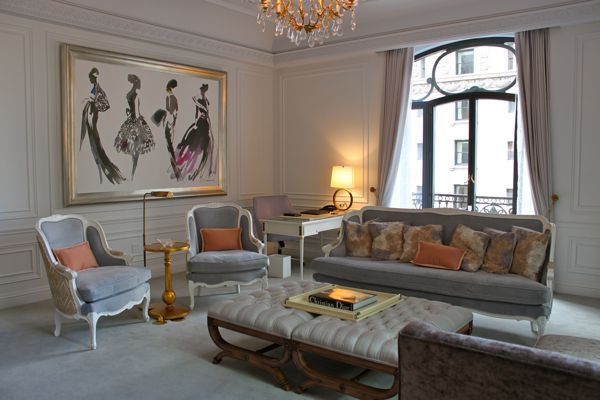 Love these gorgeous double tufted ottomans.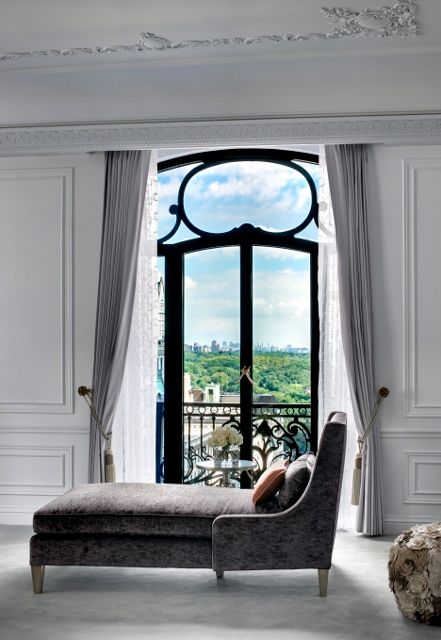 The view from the living room in the summer. Amazing.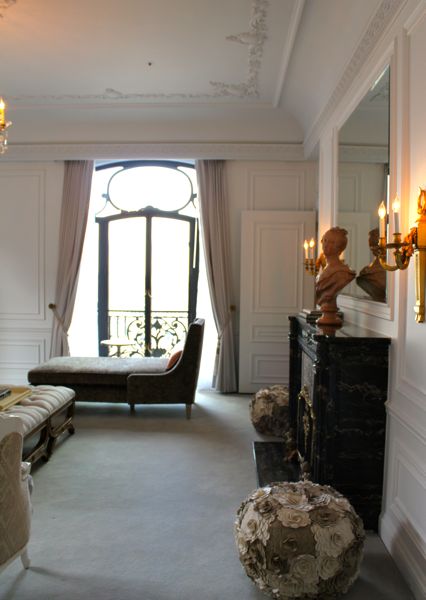 The settee by the window is custom by California furniture manufacturer Lily Jack and upholstered in velvet in Cavallino Titanium from Architex.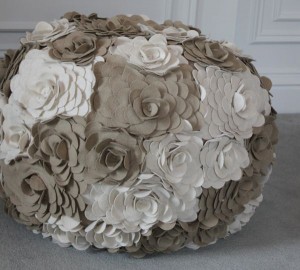 Feminine and playful Alana Ivory and Taupe Wool Ottomans hail from Arteriors.
Attention is paid to every detail, these floral curtain tiebacks from Samuel & Sons add panache to the windows.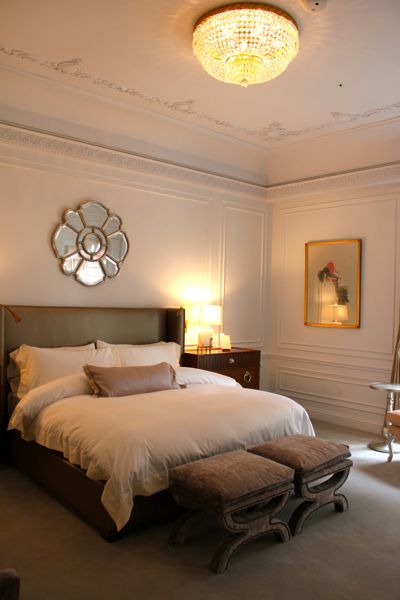 Gonzaga Floral Mirror from APH Munn  in the bedroom. Notice how the legs of the benches in the bedroom match the style of the ottomans in the living room.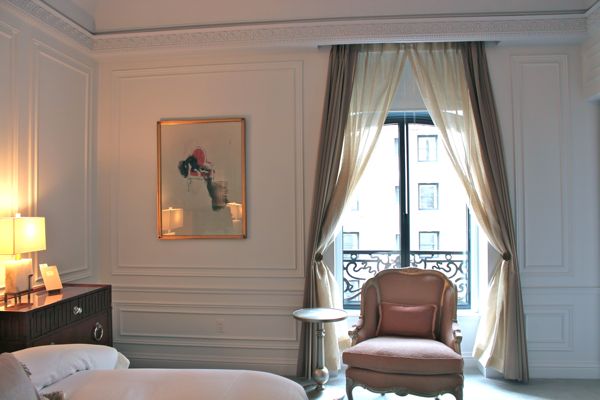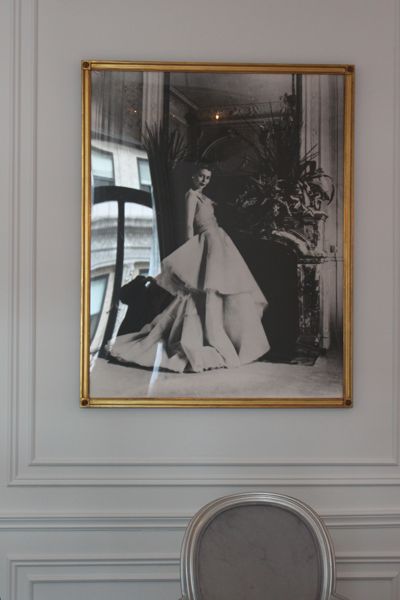 The suite has one bedroom, living room, and a dining conference room which features a black and white fashion still from the original Dior Suite.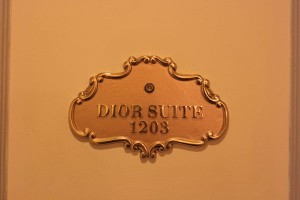 Photographs by Sara Bliss and courtesy of the St. Regis New York.
GET THE LOOK:
t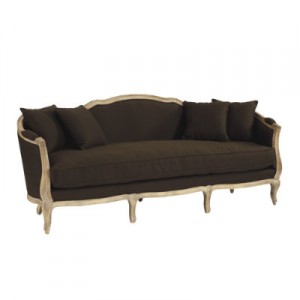 Sofia Sofa from Ballard Designs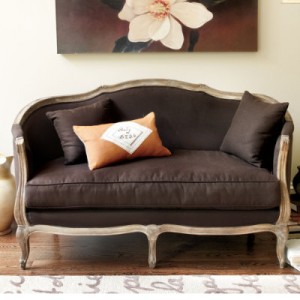 Sofia Settee from Ballard Designs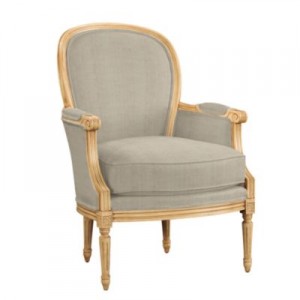 Ballard Designs Strasbourg Chair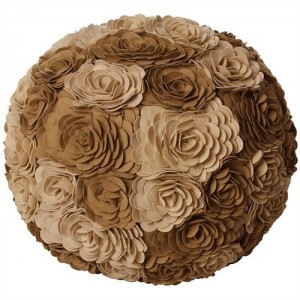 Arteriors Alana Ottoman available through Bronson Design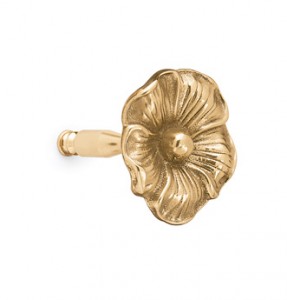 Flower rosette tie back from P.E. Guerin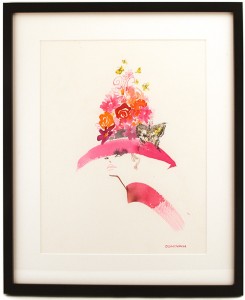 Framed Bil Donovan print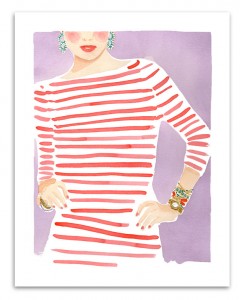 Watercolor from Caitlin McGauley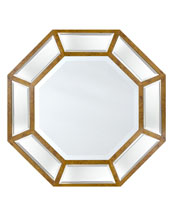 Horchow's Octagonal Mirror
John Rawling's photo for Vogue 1948 available at the Conde Nast Store