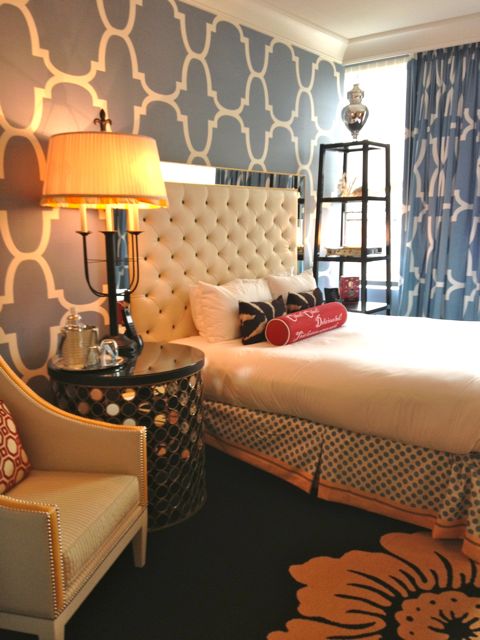 I was in Philly a few weeks back and checked out the Hotel Monaco. It's a bit like walking through the looking glass when you head inside. The lobby is a trippy riot of candy colors and bold-on-bold pattern. The lobby features a hot pink reception area decorated with Chinese calligraphy brushes flanked by bright yellow patterned wallpaper and Tiffany box blue walls. The design is totally over-the-top and is meant to distinguish the Monaco from it's staid competitors like the Ritz & Four Seasons. It's all about fun here, and that's apparent the moment you walk into this Kimpton Hotel.  Design is Todd-Avery Lenehan's TAL studios who is also the designer behind the amazing Hotel Jerome in Aspen.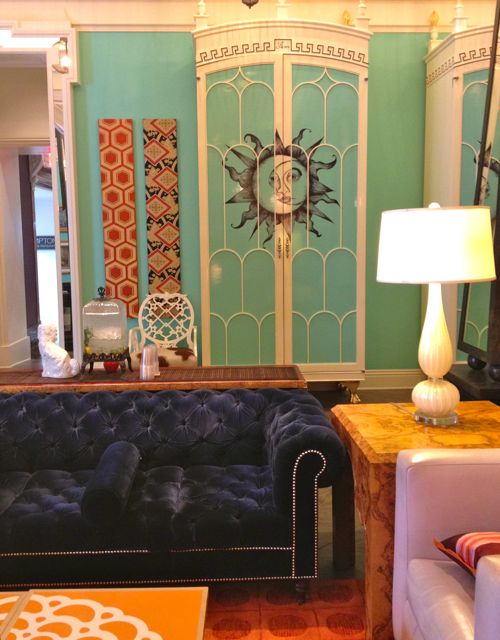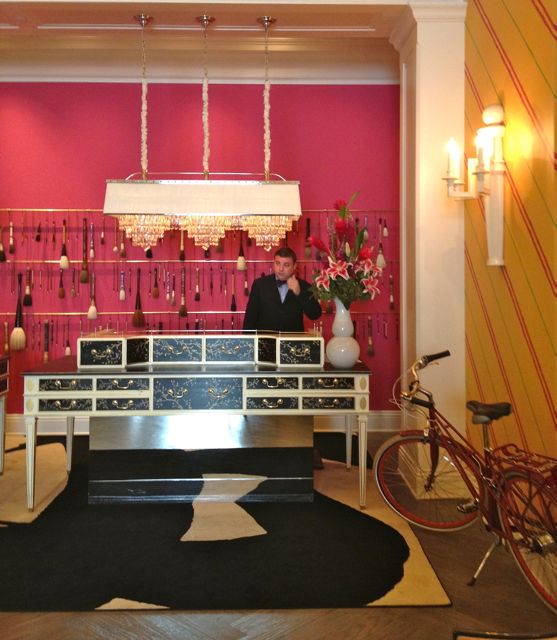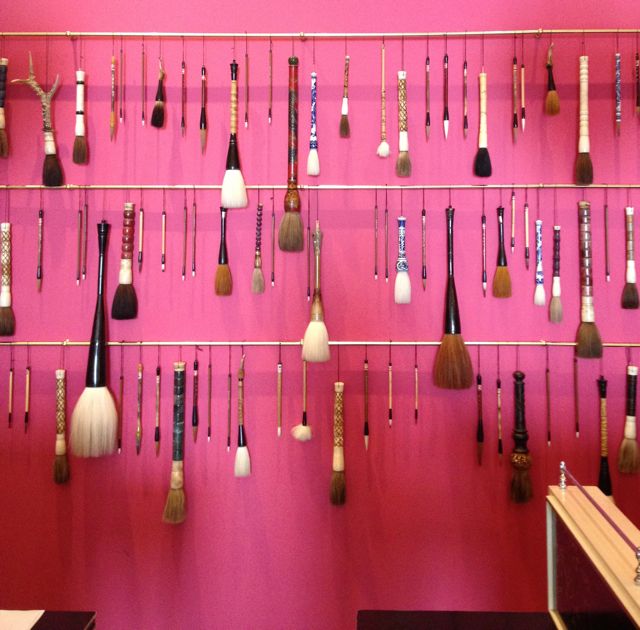 The lobby's over-the-top design screams 'It's time to have fun!' and while it's crazy–it works. If you're looking for a classic hotel experience, you've come to the wrong place.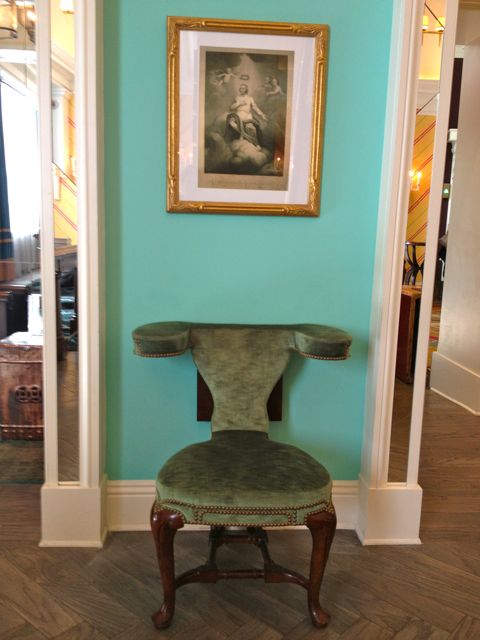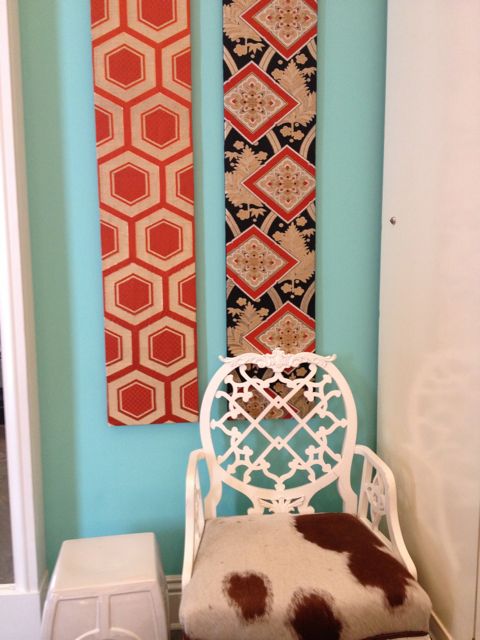 It's a mish mash of styles here-a little Western with the pony upholstery, a dash of Hollywood Regency, and East-meets-West with the vintage kimono fabrics hung as art.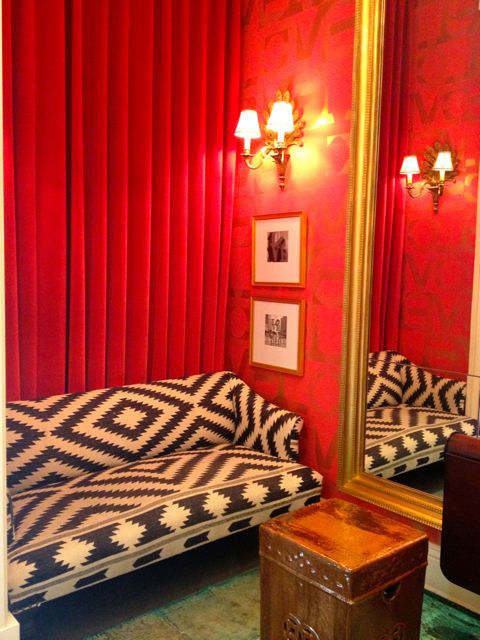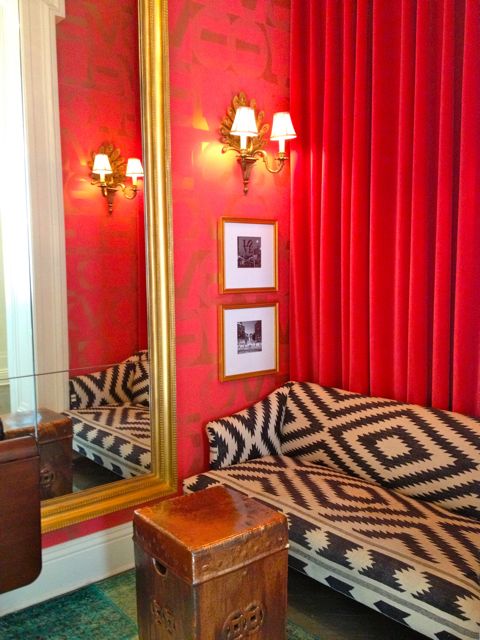 A little seating nook off of the main lobby with a totally different look.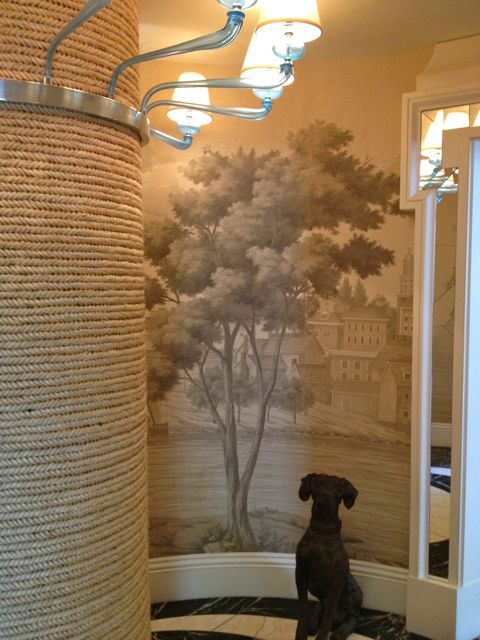 A mural depicting historic Philadelphia in a small  pass-through off the lobby. Love the rope as wallpaper covering a curved wall.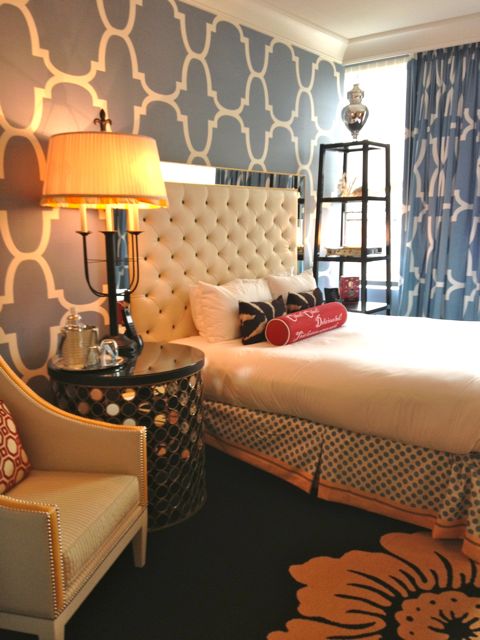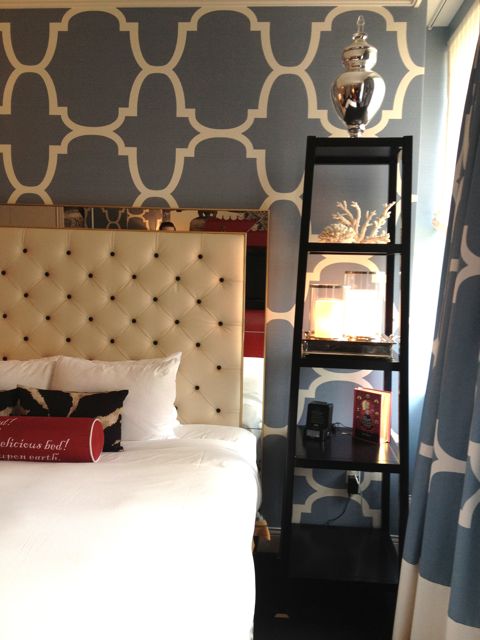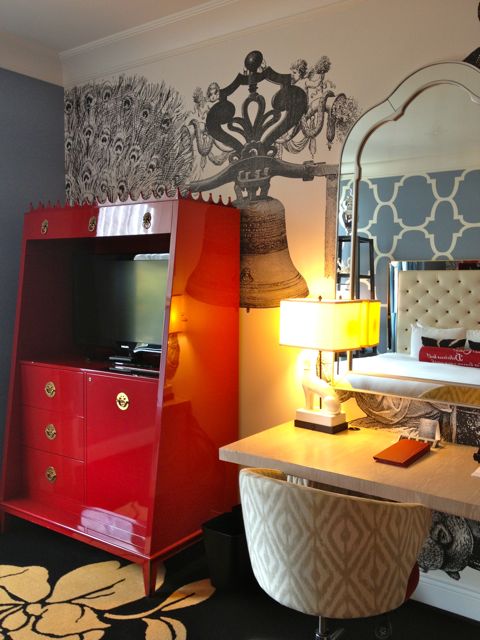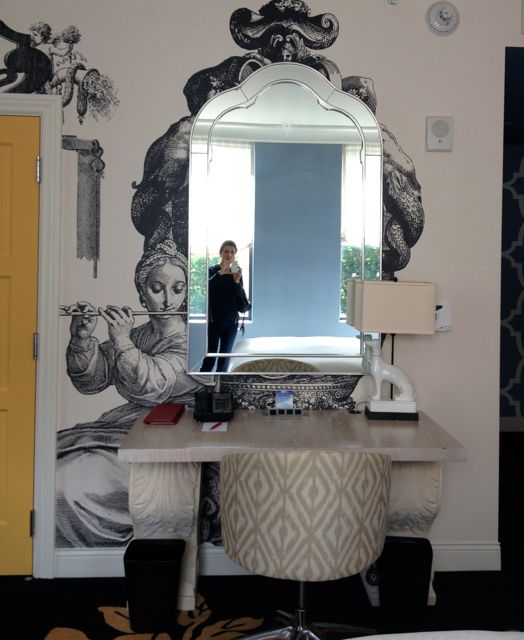 How fun are these rooms?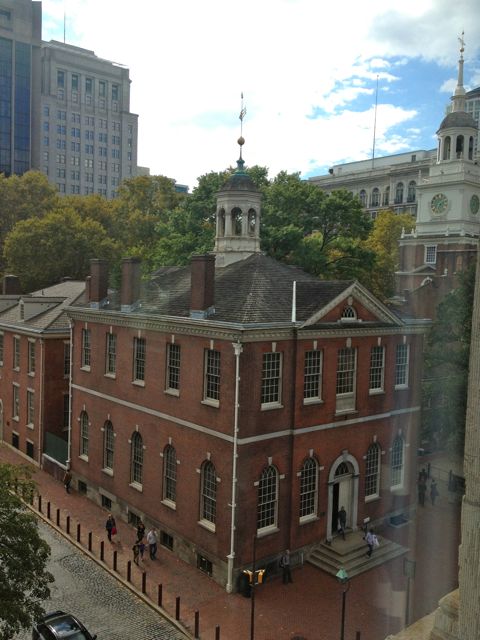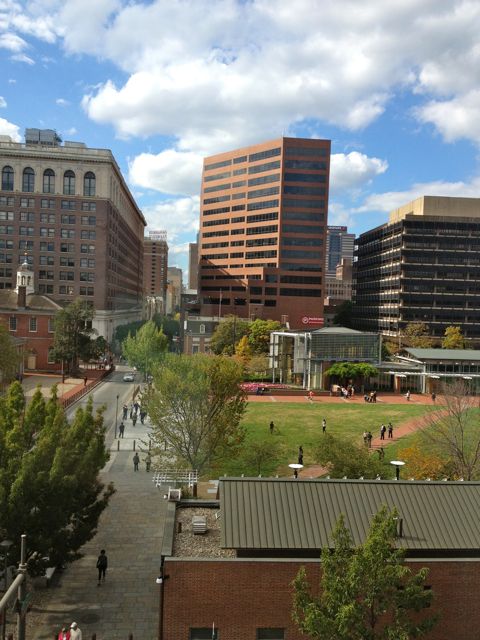 The Monaco is the first hotel to overlook the Liberty Bell.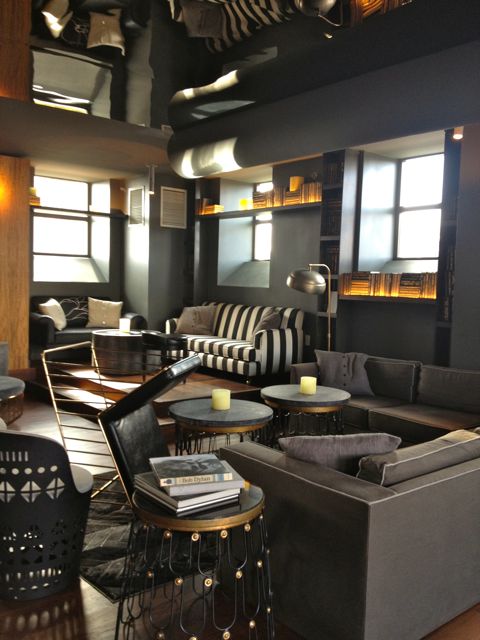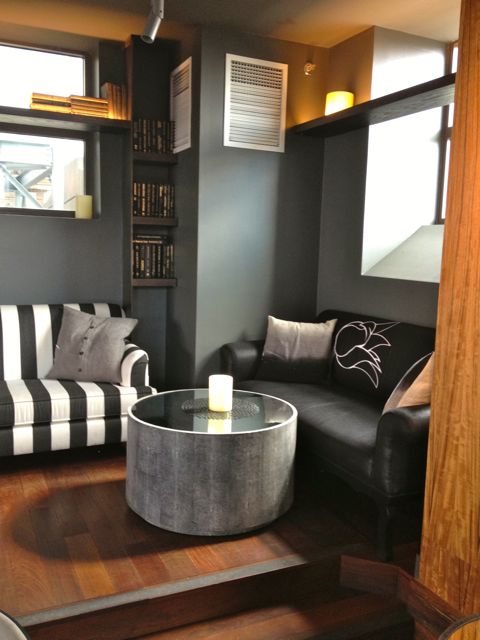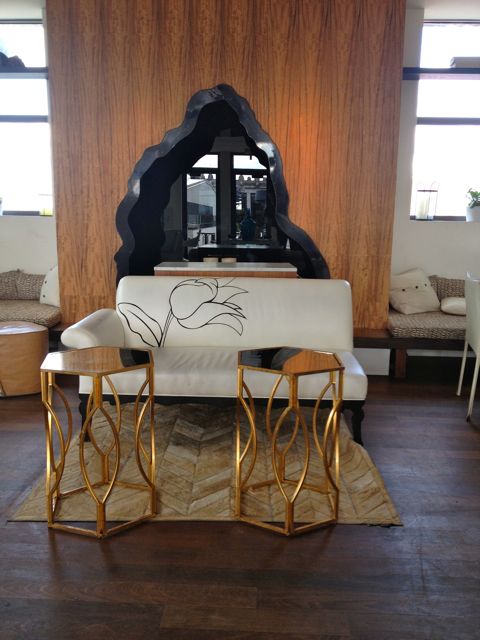 r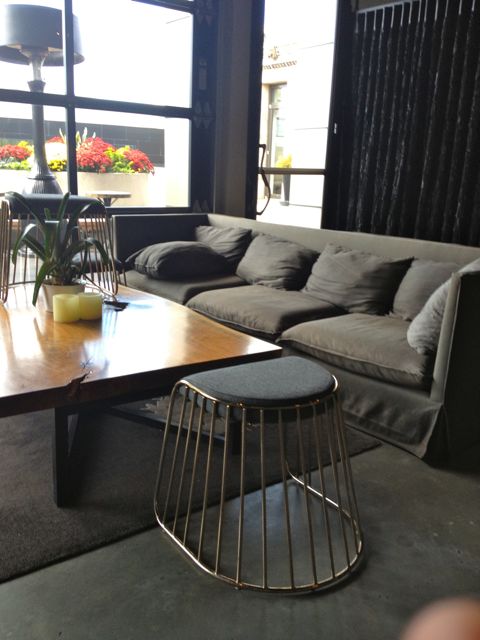 The rooftop bar at the Hotel Monaco