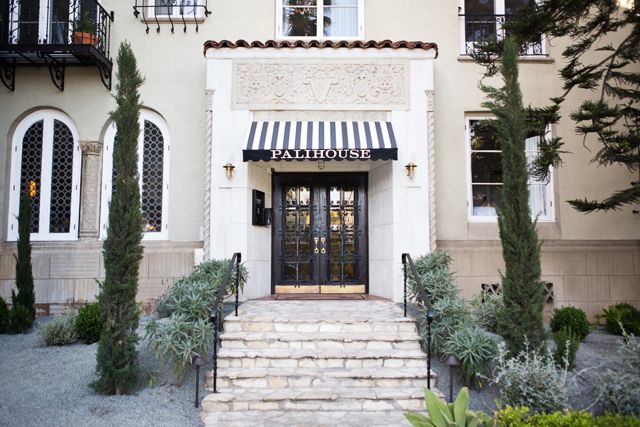 I love the clubby, vintage vibe of Palihouse in West Hollywood. Ditto on Palihotel in the same hood. The latest entry into Paliworld from developer and hotelier Avi Brosh is Palihouse Santa Monica and the design, not surprisingly, follows in its predecessors cool, throwback footsteps.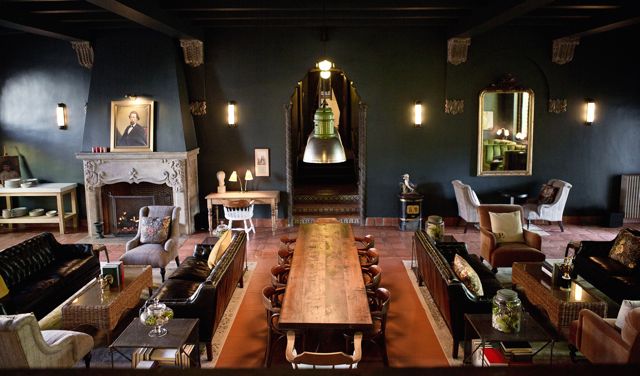 The 36-room boutique beach lodge is in a historic landmark Spanish Colonial Revival-style building. The lobby above features a mix of vintage furniture designed an arranged for lounging and hanging out.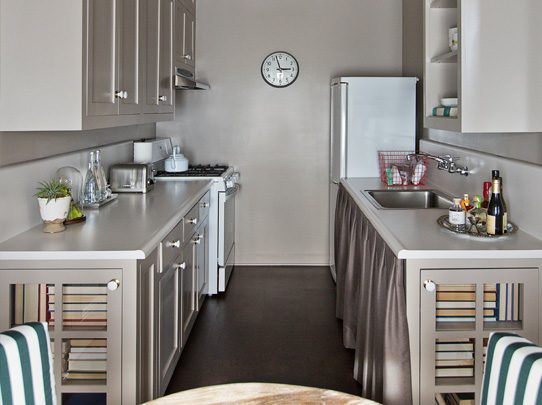 Just like Palihouse in West Hollywood, this Santa Monica location is a hybrid of hotel and residence, with many of the rooms boasting their own full kitchens. Plus Dean & Deluca goodies in the minibars.
Designwise there is so much inspiration here, but the coolest is amazing Abnormals Anonymous wallpapers. These pics show how cool they would be in a bedroom, bathroom, & closet. I think they did custom colors for the hotel, but these are the patterns:
Sea Tales is in the bedrooms in red.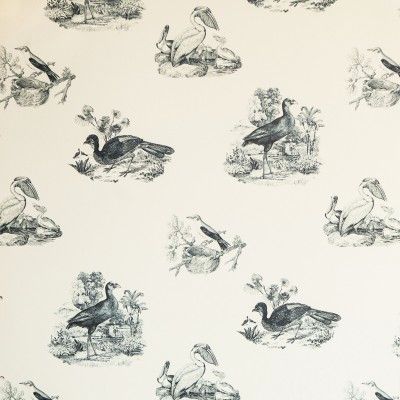 Meet the Flockers in gray is in the bathrooms.