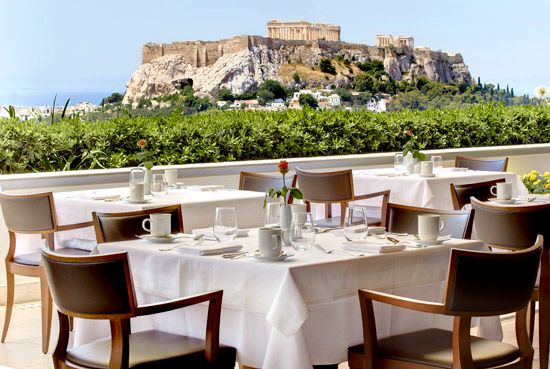 Without a doubt, one of the greatest architectural marvels in history is the Parthenon which sits atop the heavenly Acropolis in Greece.  Since it had long been a dream of mine to visit this marvel of the ancient world, I had to book a room with a view.  Now, there are many such hotels in central Athens which can provide a peak onto the ancient stage but none better than the grand dame which sits in Constitution Square – the Hotel Grande Bretagne.  I figure if it was good enough for Elizabeth Taylor, Sophia Loren and Jay-Z, then it was definitely good enough for me. (Just a note, for those whose rooms do not face the Acropolis, fear not.  Breakfast is served each morning at the hotel's Rooftop Garden Restaurant where you can gaze upon the ancient panorama as you start your day.)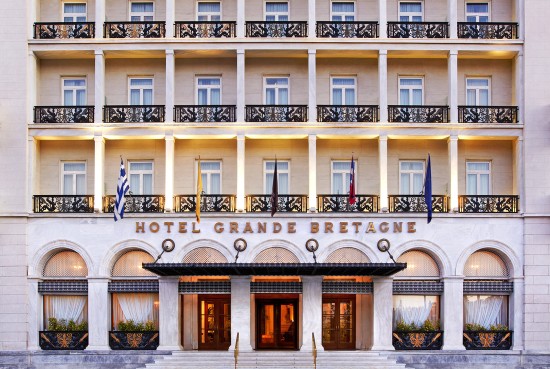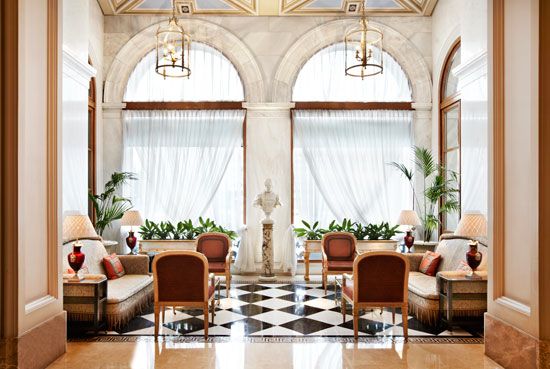 The façade is breathtaking, true neo-classical style and tres elegante. Off the lobby is a quiet, low-lit atrium which offers a respite for an afternoon tea or cocktail. Guests are treated like old friends returning for a long promised visit.  Assistance is but a step or call away yet, out of the way, if you understand my meaning.  It is hard to believe this started in 1847 as a private home….and over the last 165 years has evolved into a truly magnificent structure, most recently renovated in 2003.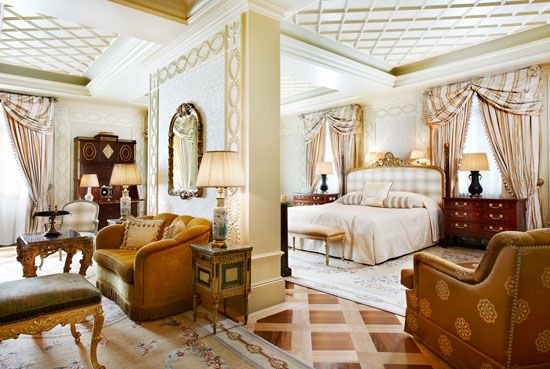 The piece de resistance, however was my room.  Some may say it was a bit ornate but you cannot get enough fine linens and gold gilt for this luxury traveler.  Once your eyes get passed the wonderful crystal chandelier and open the drapes, the view takes your breath away.  I arrived early evening and the Acropolis was already lit in all her wonder.  A full moon hung from above and all was right in my world.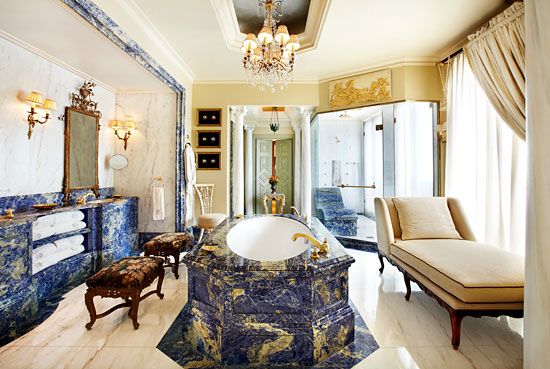 The bathroom has to be one of the best hotel bathrooms I have ever visited, and as a luxury travel concierge, I have seen quite a few.  There was marble from floor to ceiling; a double sink vanity; a walk-in shower for two and a tremendous soaking tub.  Seriously, I  thought I died and went to Olympus.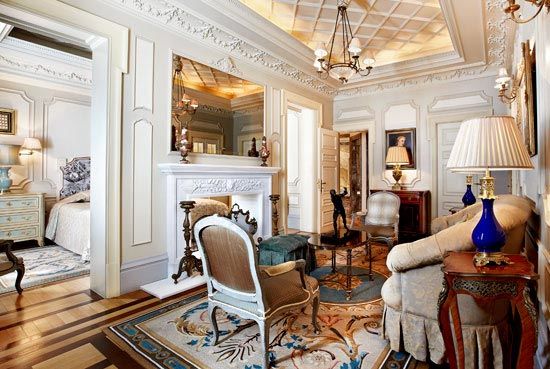 The icing on the cake, so to speak, was the chocolate bunny and Easter basket which the hotel placed in my room on Holy Saturday evening.  When in Athens, it doesn't get any better than the Hotel Grande Bretagne.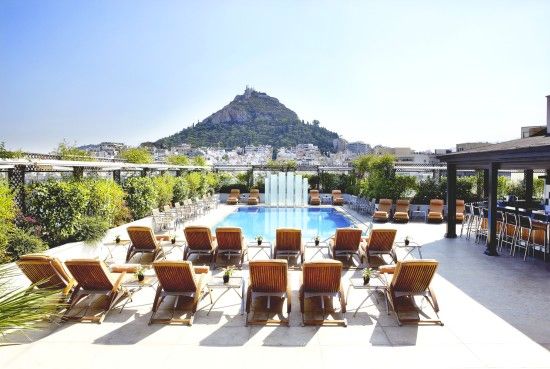 Lisa Fantino is an award-winning journalist-turned attorney and nearly fanatical vagabond.  Her passport is always at the ready and she is the Italy travel consultant behind Wanderlust Women Travel and Amalfi Coast Honeymoons.