Le Sirenuse, perched cliffside in Positano is a cult favorite for in-the-know travelers who rave about the gorgeous views, lively restaurant, and intimate feel. The property was once the summer home of the Sersale family who turned their antiques-filled mansion into a hotel in 1951. Beautifully designed, the rooms are individually decorated with unique antiques, art, and local tiles, maintaining the sense for guests that they are staying in a beyond fabulous Italian home.
Jeweler Tito Pedrini and art dealer Blair Clarke were the first to let me know about Le Sirenuse and introduce me to the charming owner Antonio Sersale. Antonio recently visited NYC and I was curious where the hotelier would chose to stay in the city. I wasn't surprised when he told me he always checks into  The Lowell on East 63rd Street. The Lowell shares that same sophisticated, intimate sensibility as Le Sirenuse. The Lowell's rooms boast classic furniture, English antiques, and fantastic art giving the spaces the feel of a chic Upper East Side apartment. The suites were done by Michael S.  Smith, who is most famous for designing the Obama family's private White House quarters. I decided to use my interview with Antonio about the Lowell as an opportunity to  check out the hotel myself. Even though I'm a native New Yorker, the Lowell is always one of those places I've walked by, but never been inside. It was even lovelier than I could have imagined, especially the Garden Suite.  I've posted a few of my own photographs along with the hotel's pictures to accompany my interview with Antonio about why he loves The Lowell.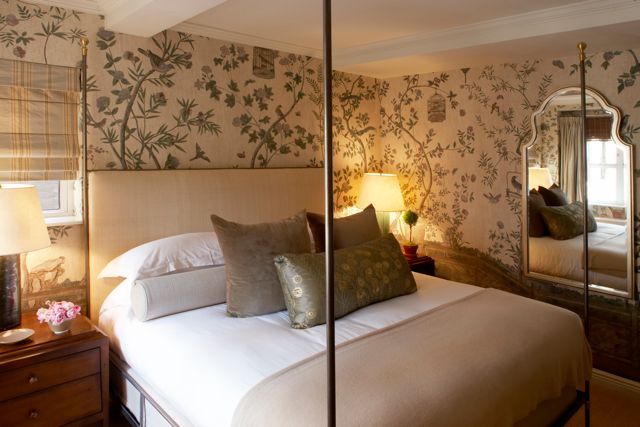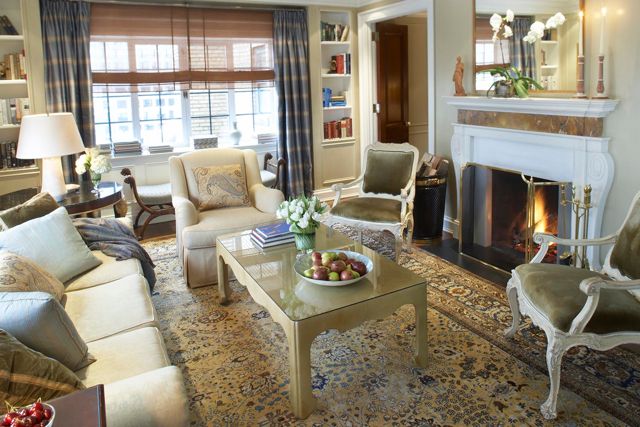 As a hotelier, what is important to you when you stay at a hotel other than your own?
ANTONIO: I love charm in a hotel. It has to have a personal touch and an interesting decor.  Service is essential.  An ironing board and iron are not!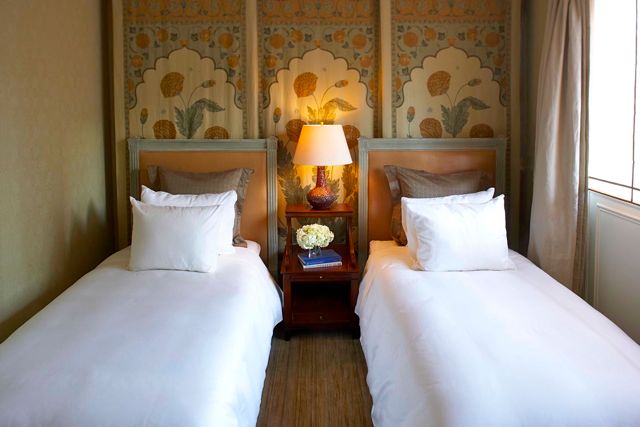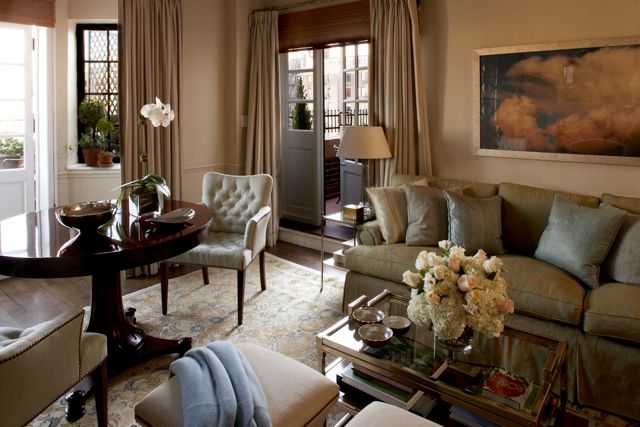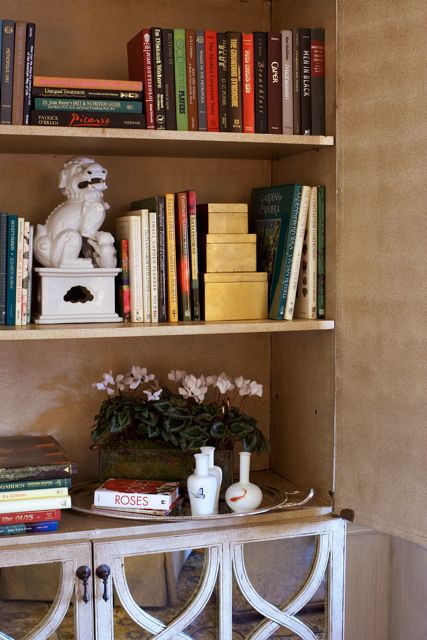 Why do you always stay at the Lowell when you are in Manhattan?
I love the charming quaint atmosphere. It reminds me of being in a private home or an intimate club.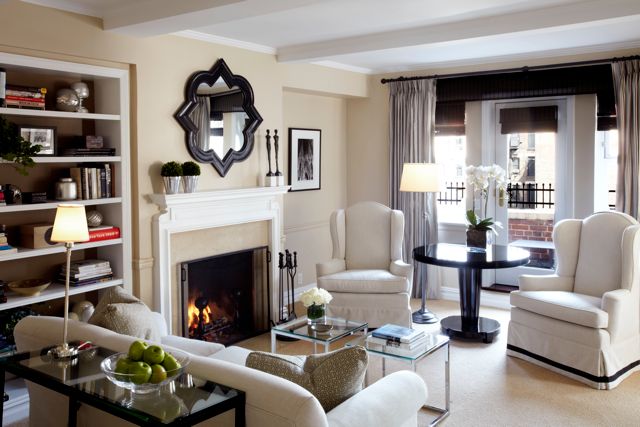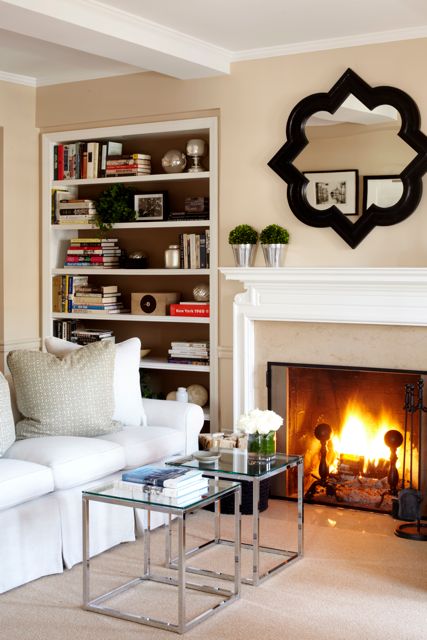 What d0 you love about the experience of staying at The Lowell?
The excellent service, attentive staff, and bright airy rooms.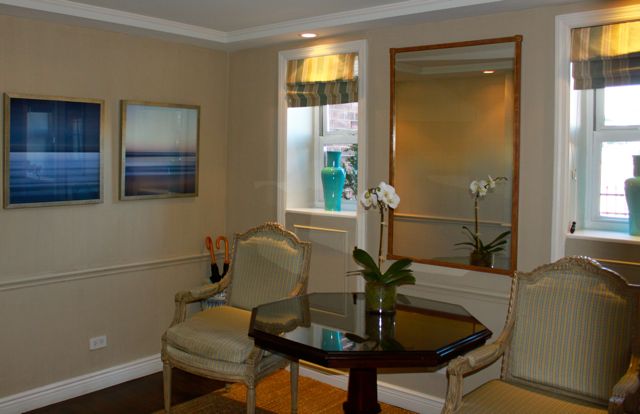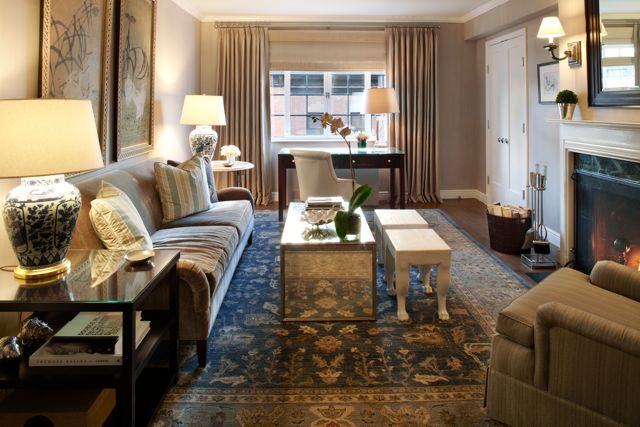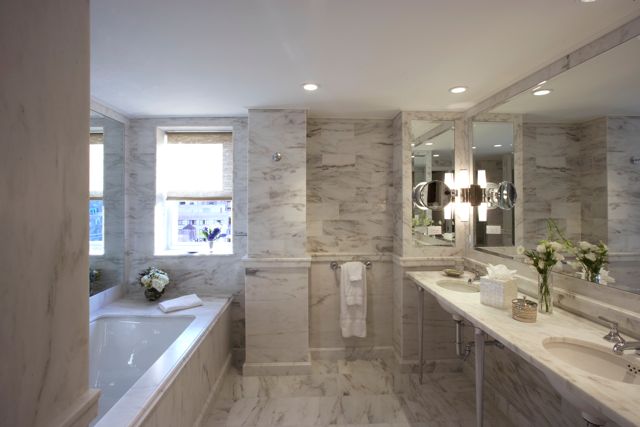 What was your room like?  What was your favorite aspect?
My room was wonderful.  Large spacious with hard wood floors covered by an antique Persian carpet.   Wonderful bathroom as well in white Italian marble, which is my favorite.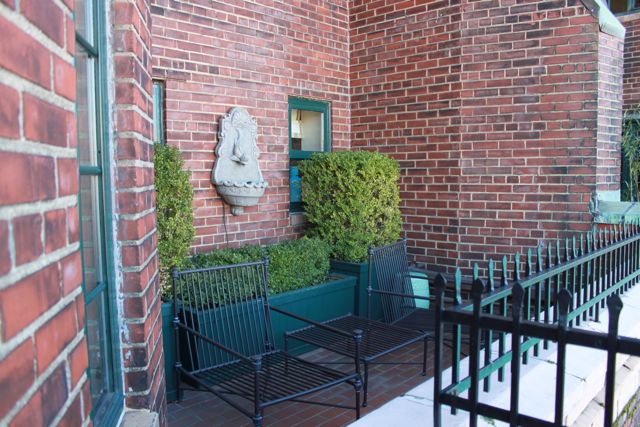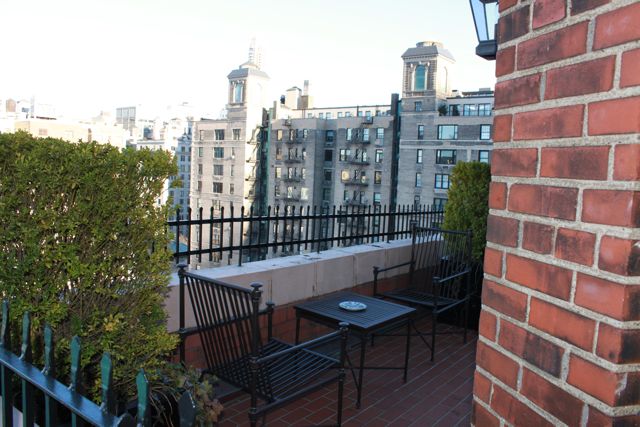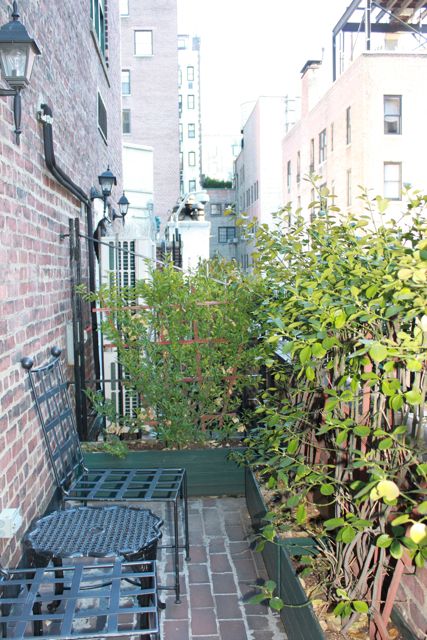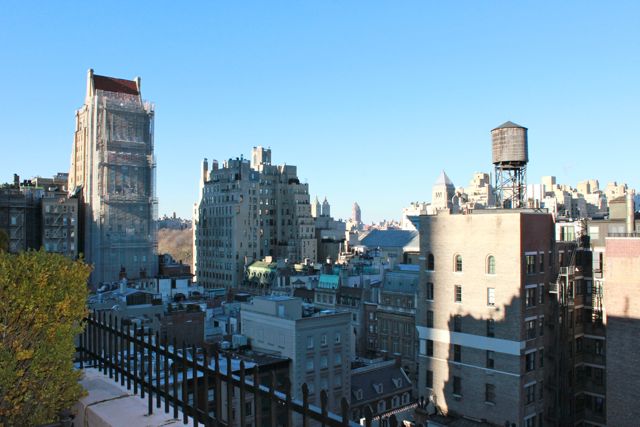 What is your favorite space in the hotel? Why?
What I love in The Lowell is that their common areas are very small although very elegant.  This creates a quaint, intimate and uncrowded atmosphere. After all, the Hotel is surrounded by wonderful places to entertain.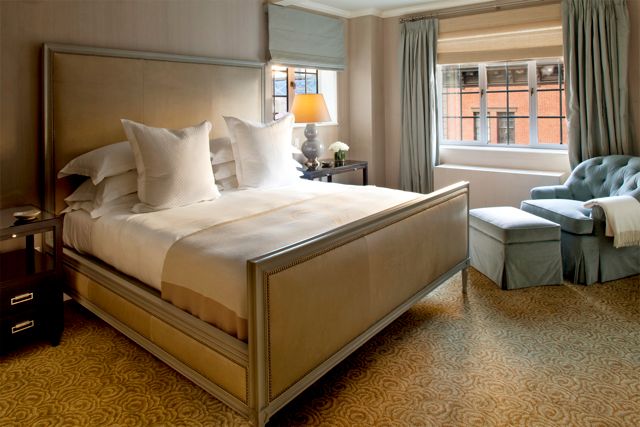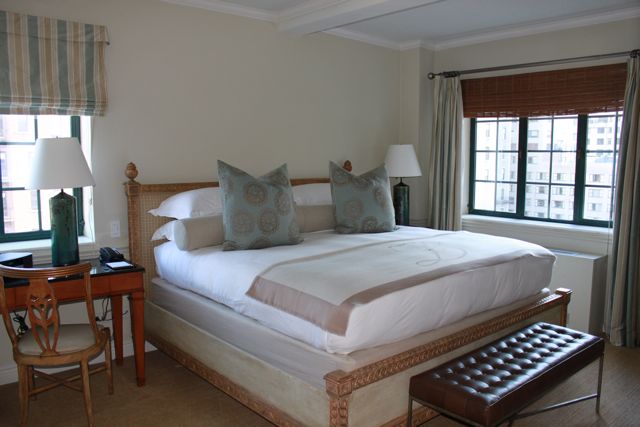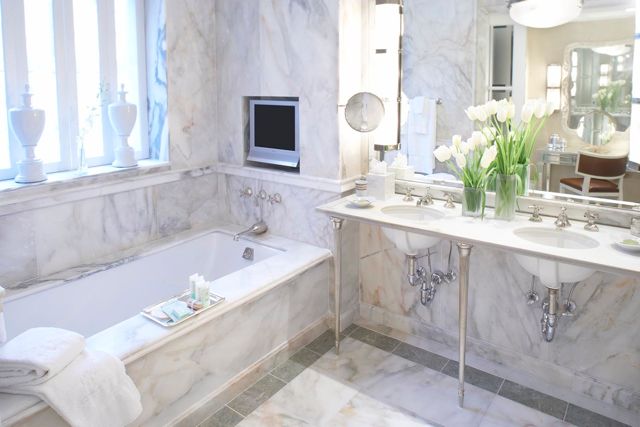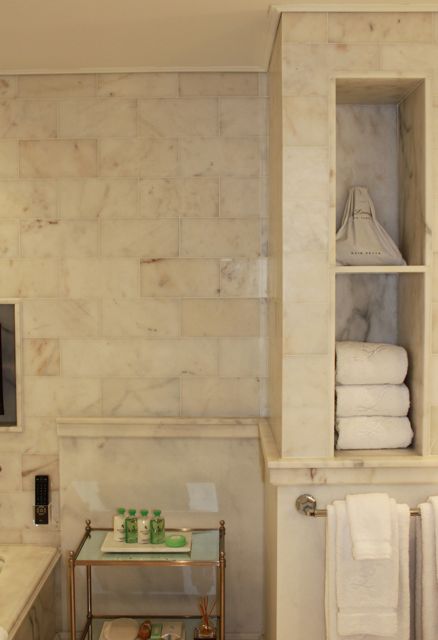 Is there anything about your experience at The Lowell that gave you ideas for Le Sirenuse? Yes a wonderful vanity stand in the bathroom which makes it easy to arrange toiletries.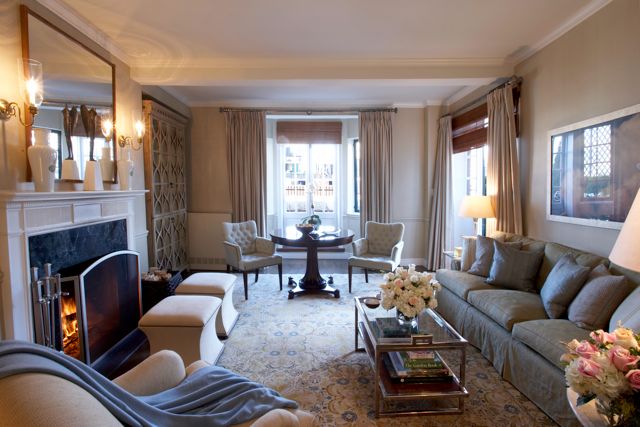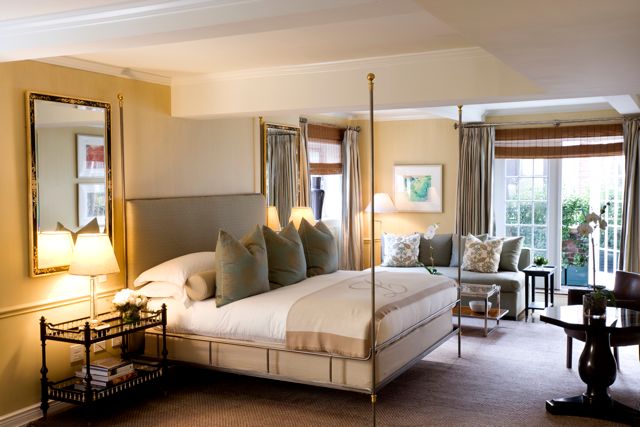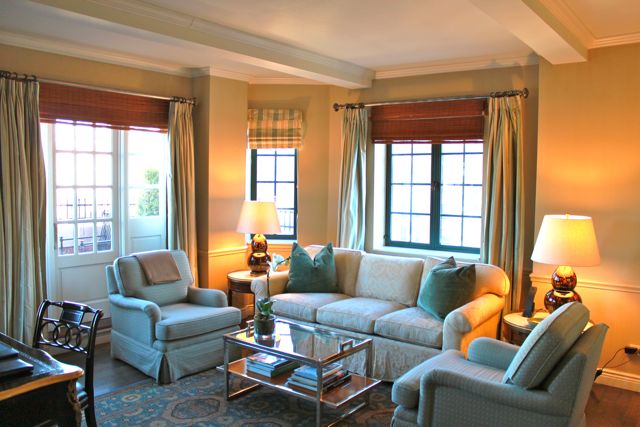 If The Lowell was your hotel, is there anything you would do differently? Yes, I would change the Amenity Line with our own "Eau d'Italie" which we use at Le Sirenuse and is made by us!
Images courtesy of The Lowell and Sara Bliss