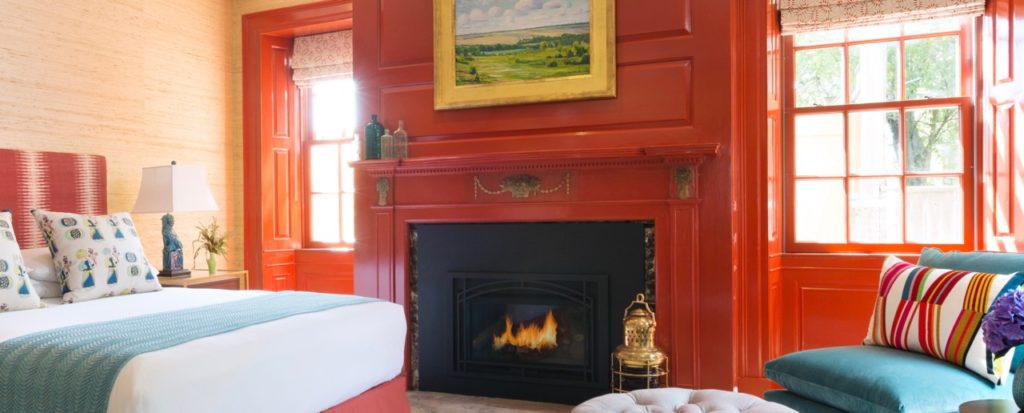 I love the total wow factor of red. But a red room isn't easy to pull off. It's a classic preppy look for libraries or even dining rooms, but a red bedroom? You hardly ever see it. The color can just be too intense. I tried once, and while I liked it for a few months, it eventually made me feel crazy. But check out this red room designed by Rachel Reider at The Merchant in Salem, Mass, proof that you can pull off red in a bedroom. The bedroom is actually covered in a beige shagreen wallpaper, but the the trim is painted high gloss red Benjamin Moore, Deep Rose – 2004-10. So you have the soothing of the beige with the punch of red. If you love the ikat headboard the fabric is Ikat by the amazing Peter Dunham Textiles (if you don't know their fabrics check them out).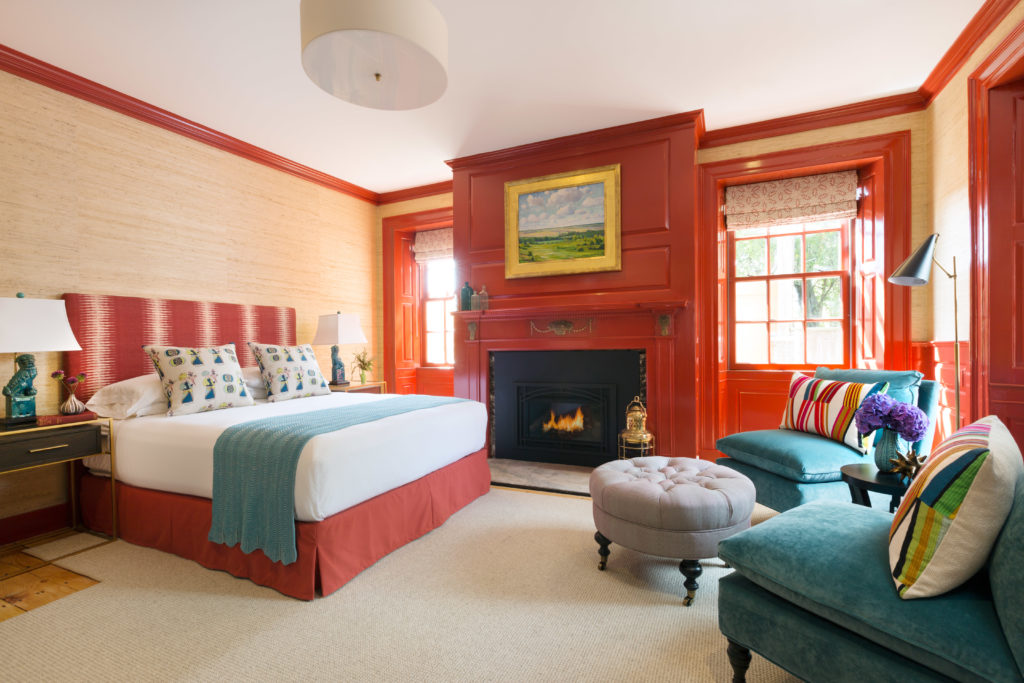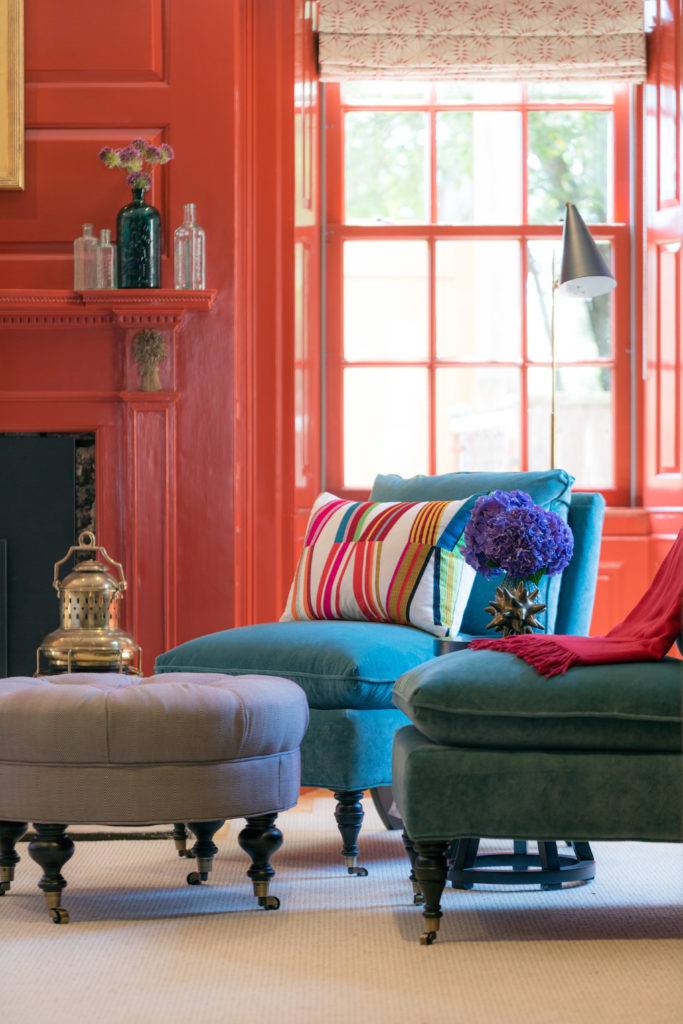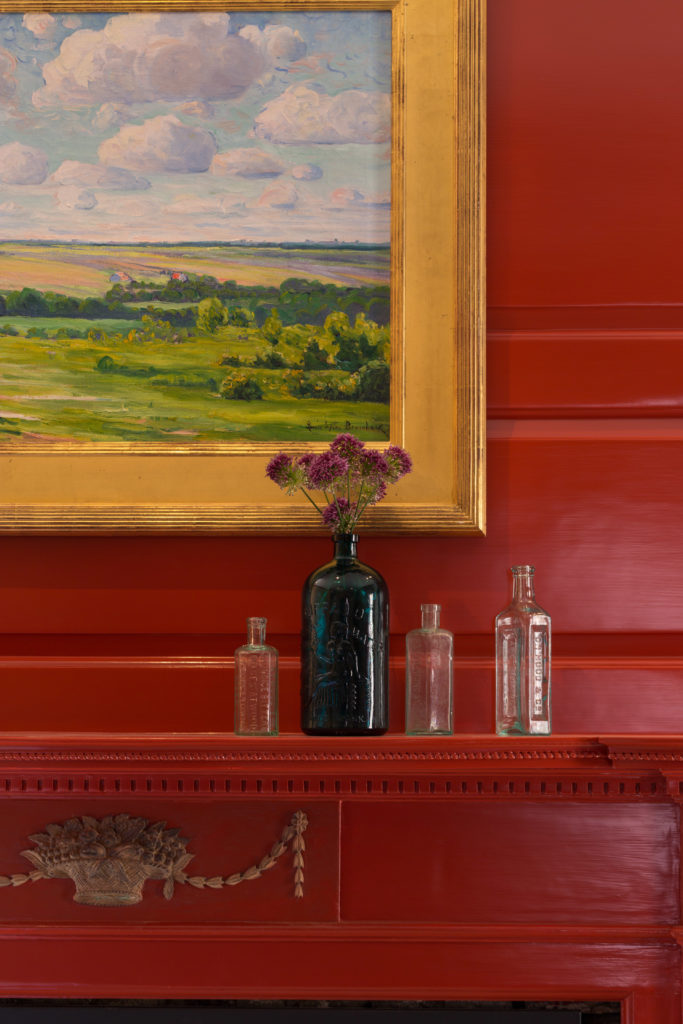 A close up view of Benjamin Moore's Deep Rose.
All images courtesy Lark Hotels.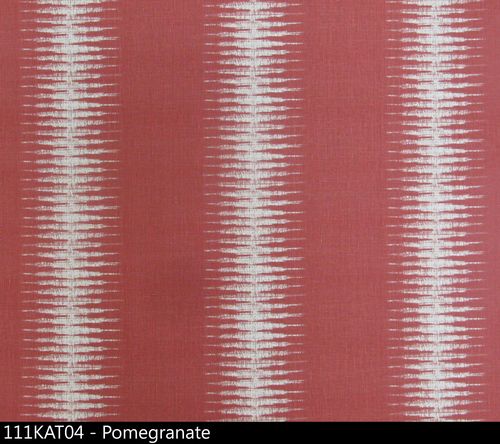 Ikat fabric by Peter Dunham Textiles shown in Pomegranate.