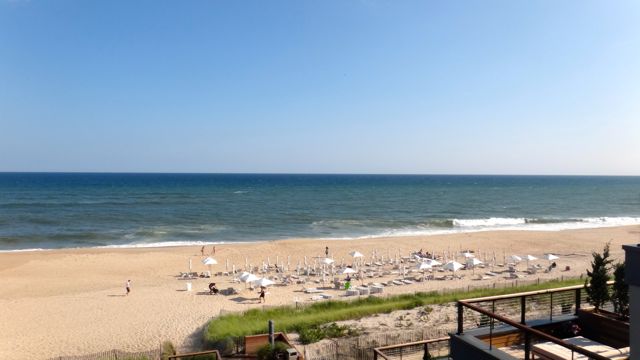 Before Montauk was filled with hipsters, there was Gurney's. The hotel opened in the 70s with a prime stretch of beachfront, rooms with sweeping ocean views, and the only seawater spa in North America. The hotel had its heyday in the 80s, but had seen better days 20 years later. A new multi-million dollar renovation is reviving Gurney's for a new generation. There are 38 new rooms, 3 new beach cottages, a new restaurant by Jennifer Oz LeRoy, lots of family programs and a kids club, and of course, their amazing seawater spa that put them on the map in the first place. With the revamp, the hotel is bustling again, filled with families and older folks–no hipsters in sight. However, the Hamptons isn't what it was in the 70s, and while Gurney's was more low key then, it is more of a "Hamptons" resort now. It's a splurge and more of a scene, but it has the best views in Long Island, a spectacular beach, and of course a spa that's worth the trip. I recently headed out to Montauk to try Thalasso Therapy at their spa for Yahoo Beauty. I took a few snaps of the hotel's view–you just can't beat it. See my pics below along with some cool design details.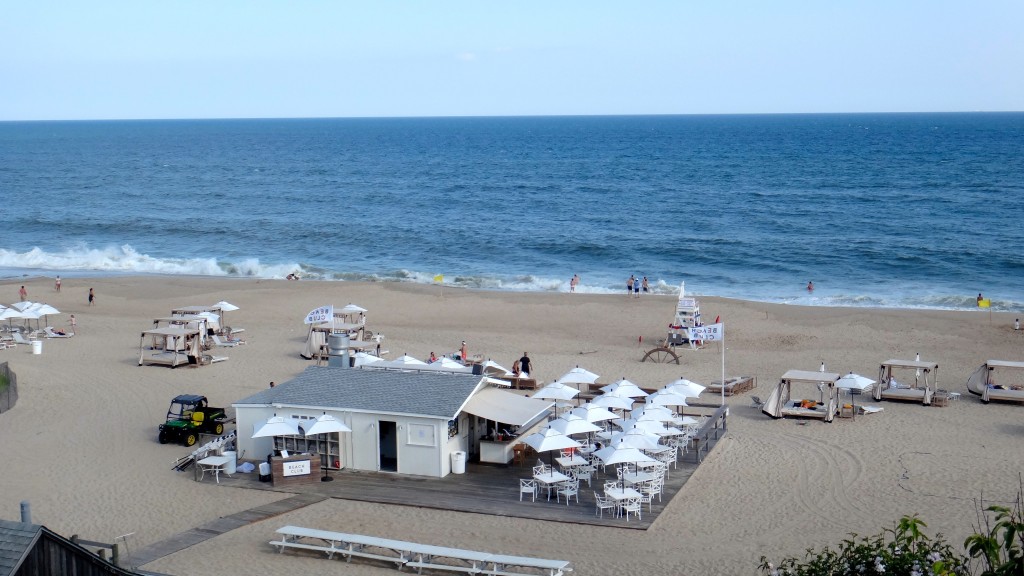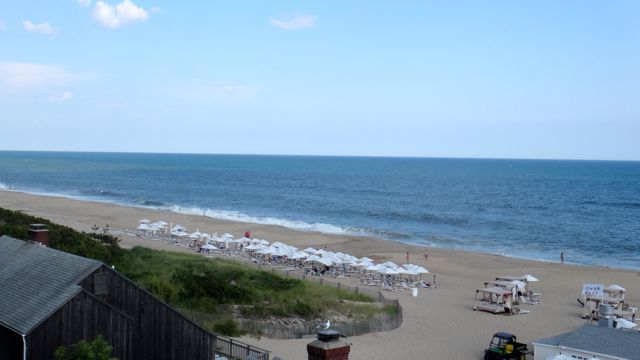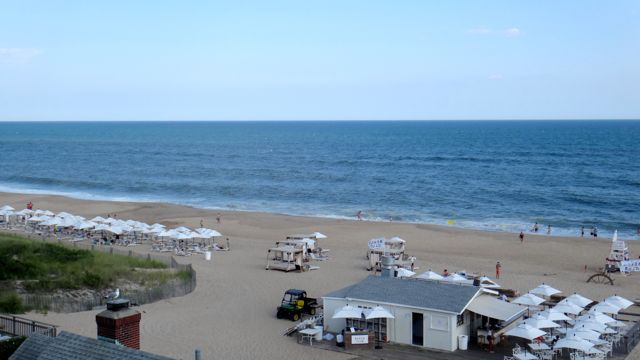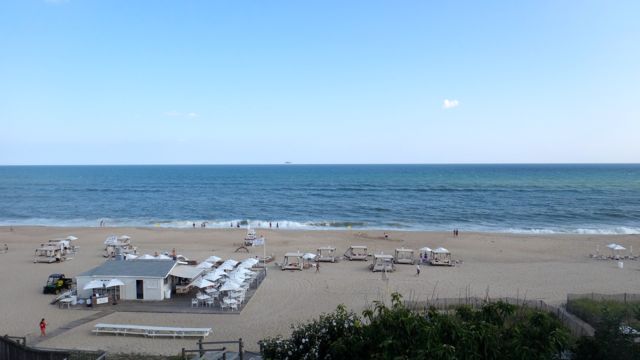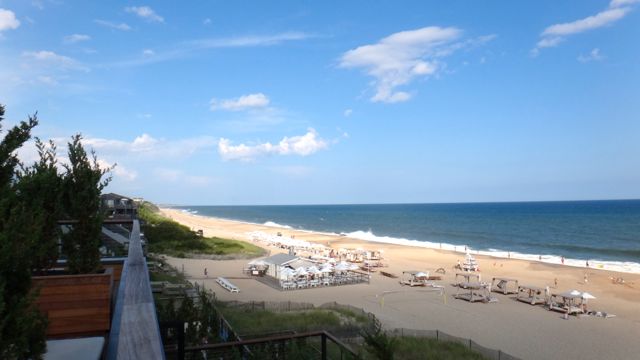 The beachfront cafe, loads of umbrellas, cabanas, and a kids club make it easy to stay at the beach club all day.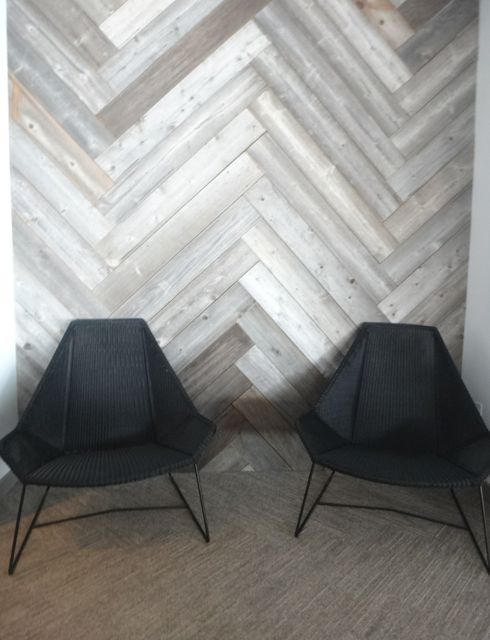 I loved the herringbone pattern done with weathered wood planks off of the lobby. The patterned is echoed in the bar, the saltwater pool area, and in the bathroom tile–see pics below.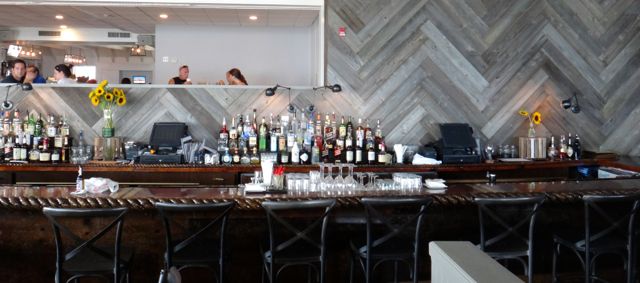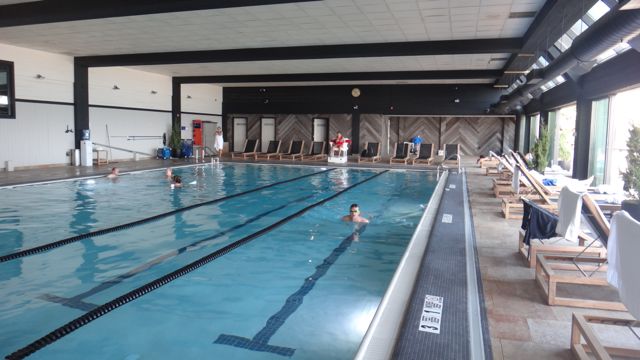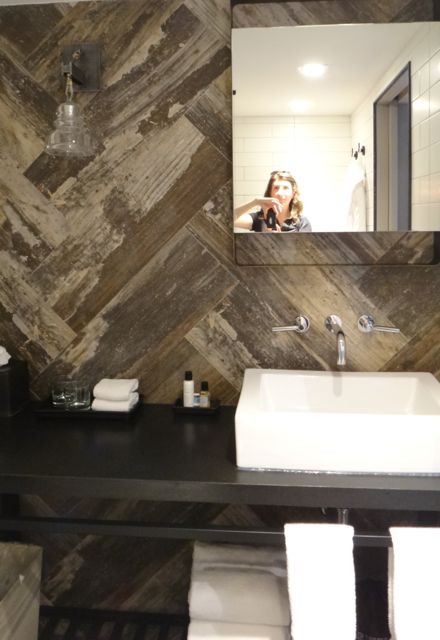 Love the herringbone in the bathroom-but while it looks like wood, it's actually a stone tile.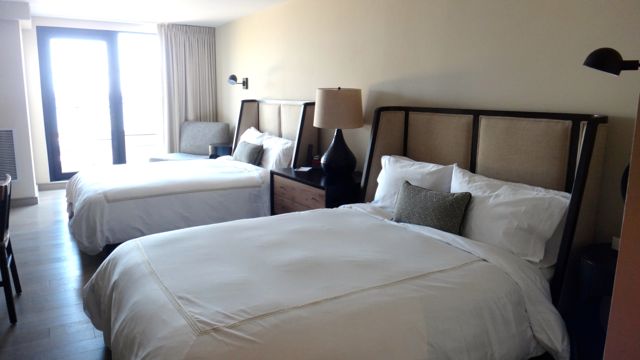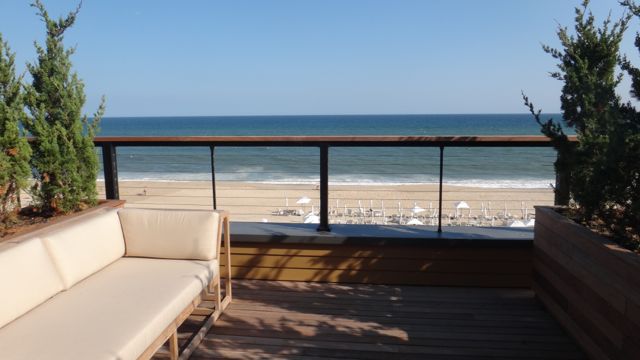 Here are the new rooms and the roomy decks to take in the view.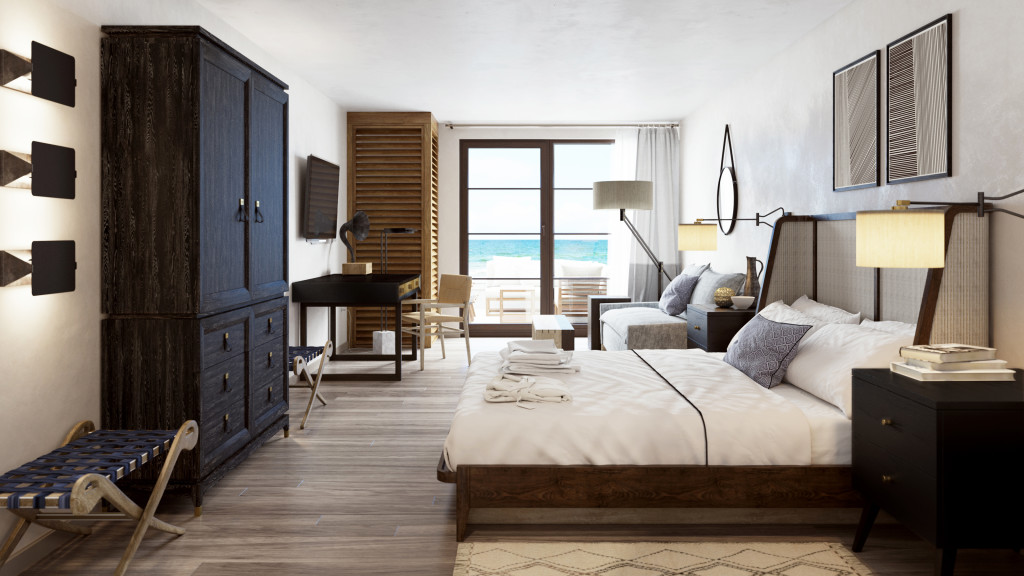 Here's one of the resort's pics of a king room so you can see another image.
All other pics, Sara Bliss for Hotel Chic.