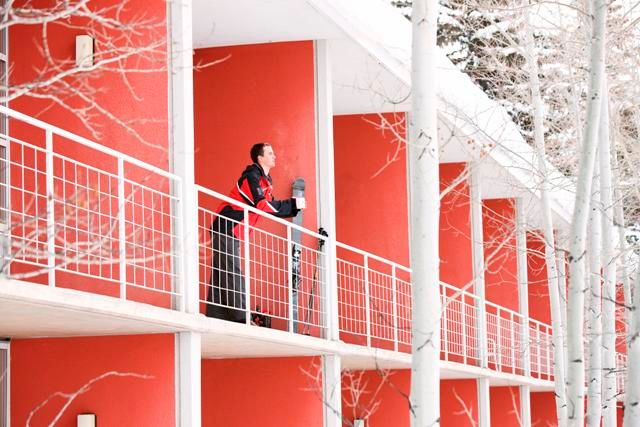 For architecture and design junkies, it doesn't get better than the Bauhaus-style Aspen Meadows Resort which Herbert Bayer designed in 1950. I've always been fascinated by Bayer, who was considered the last surviving member of the Bauhaus movement and was a total Renaissance man. Bayer was an architect, interior designer, painter, sculptor, graphic designer, and photographer. He moved to Aspen in 1946, hired by industrialist Walter Paepcke who founded the Aspen Institute as a place where artists, scientists, leaders, and thinkers could create change and spark ideas (he was also a big promoter of skiing as a sport).  The resort, which is part of the Aspen Institute,  is totally under-the-radar, and happens to be the only Bauhaus hotel in the country. It is only a mile out of town and probably one of the best deals in the area with rooms starting at $250 a night. Here are my pics of my tour of the hotel.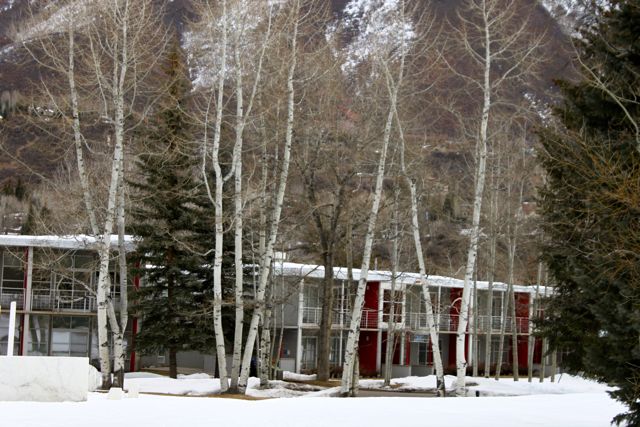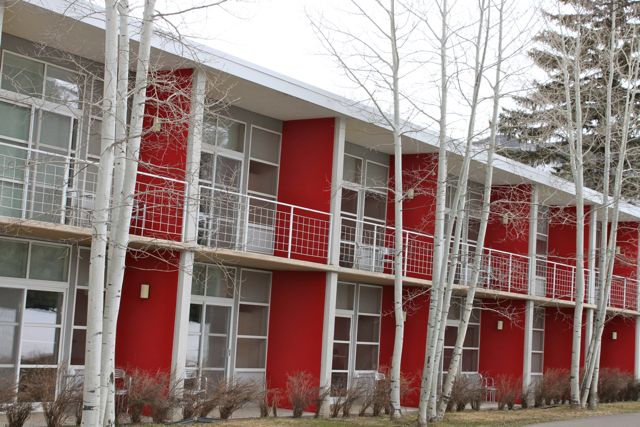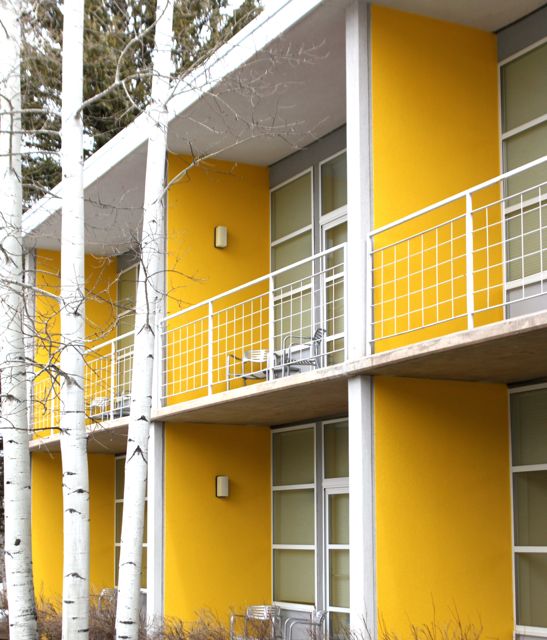 I'm pretty sure Aspen Meadows is the only Bauhaus hotel in the country, the exterior panels are painted vibrant Bauhaus yellow or red. Against the snow, it's really stunning.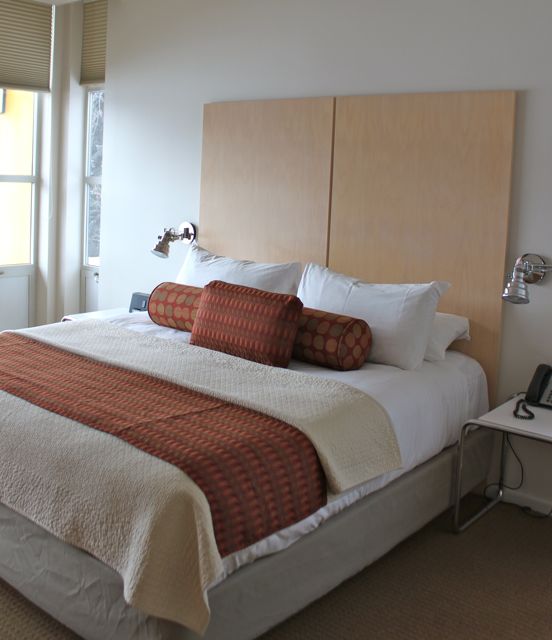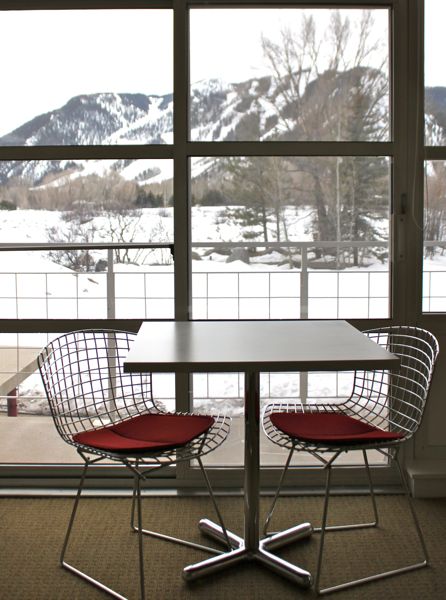 The hotels 98 suites are roomy (the smallest are 600 sq. feet), feature floor-to-ceiling windows with amazing views (Aspen Highlands ski area is in the background above). The design is simple and modernist, with classics such as the Bertola chair for Knoll above.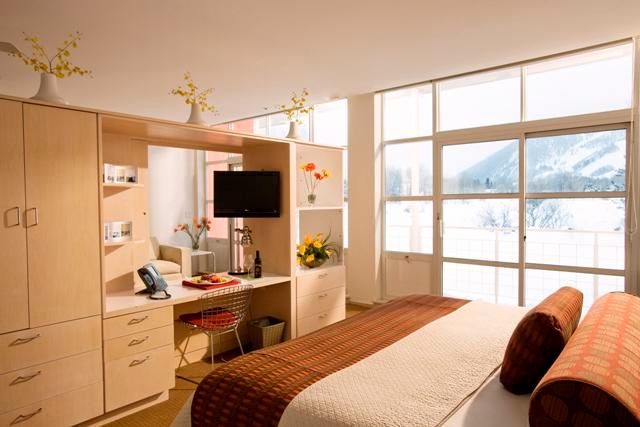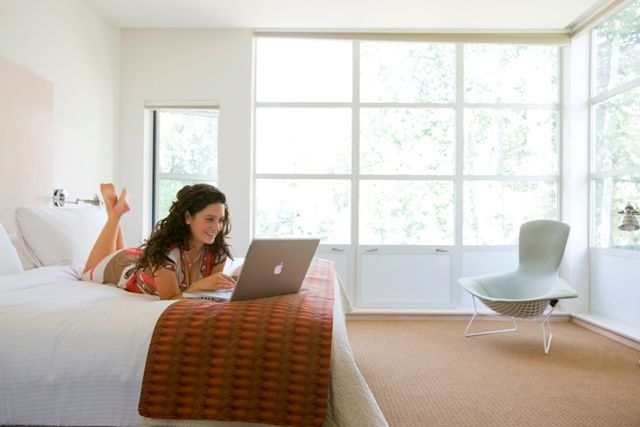 Some of the resort pics, so you can get a better sense….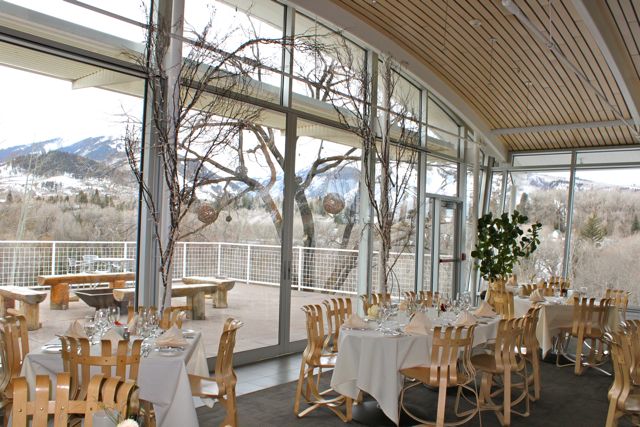 Frank Gehry's Hat Trick Chair at the hotel's restaurant Plato's.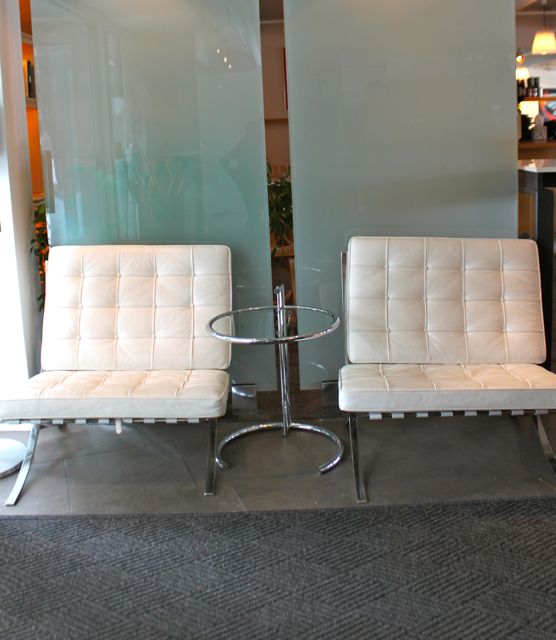 Great design is everywhere. Knoll Barcelona Chairs in the hotel's lobby.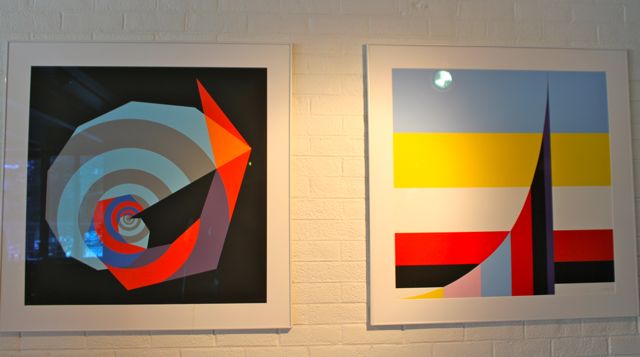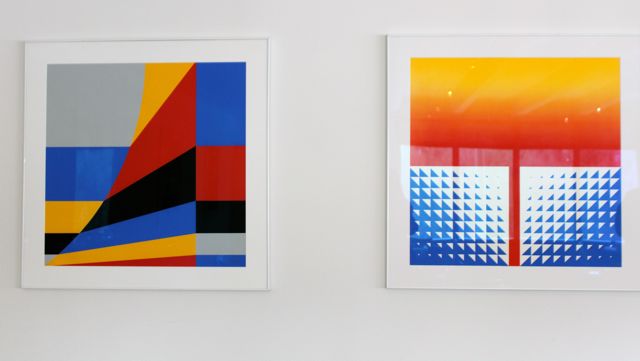 Herbert Bayer's amazing art is exhibited throughout the resort, along with a permanent exhibit of his work. The breadth of his work is astounding, from ceramics to advertising to paintings to posters to rugs to tapestries and photographs. Again, if you're a design junkie, it's definitely worth a trip.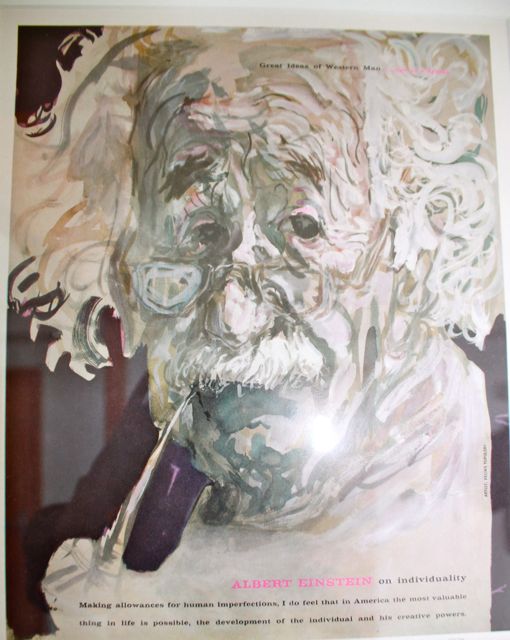 Some of Bayer's ads on display. Love this one with Albert Einstein, it reads "Albert Einstein on individuality: Making allowances for human imperfection, I do feel that in American the most valuable thing in life is possible, the development of the individual and his creative powers."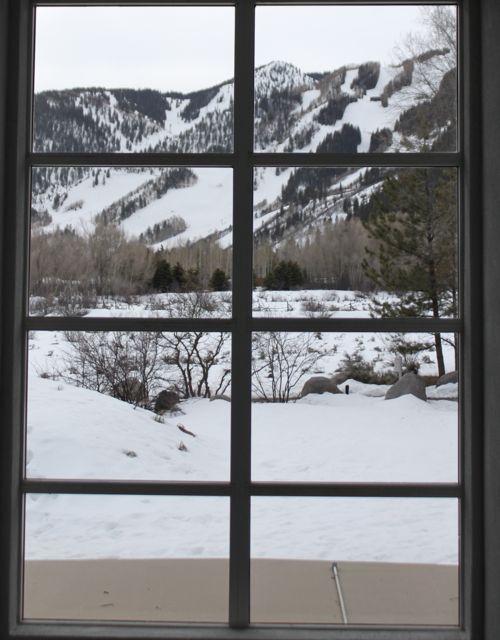 Gorgeous, inside and out.
All photos except 1, 7,8 (which are courtesy of the Aspen Meadows Resort) are by Sara Bliss for Hotel Chic