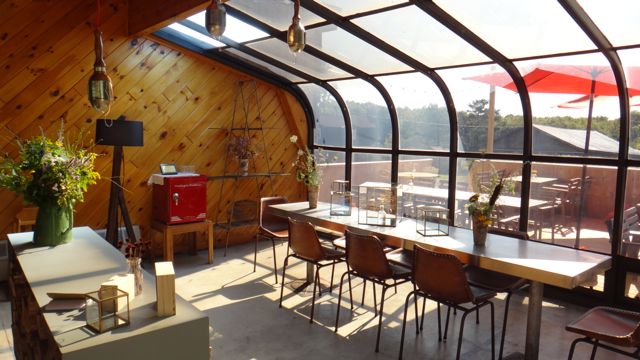 Want rolling hills, winding country roads, and turning leaves all within 2 hours of NYC? Looking for a unique boutique hotel that's under $175 a night? Check out The Arnold House. I fell in love with the 9-room hotel when I stayed there a few weeks back. I was reporting on four Catskills hotels for Yahoo Travel and The Arnold was my favorite. It's very remote–the type of place where you really feel away.  Four miles north of the sleepy town of Livingston Manor, the hotel sits on a quiet road on seven pretty acres. If you are looking for shopping,  foodie buzz, any sort of scene — this isn't the hotel for you. It's mellow and scenic — the place you go when you want to unplug and chill out, hike a little, take a nap, and then curl up with a bestseller. There is even a small spa on set up in a barn house. A lively tavern with a retro jukebox, a pool table, and killer cocktails is downstairs. On select weekends, the hotel hosts bands in the barn out back.  If you're inclined to go canoeing, kayaking, or swimming, a two-bedroom lake house one mile away and easily accessible by bike. The hotel is a labor of love by owners Sims and Kristen Foster. Sims, whose family goes back five generations in the area, has a splashy job as senior vice president of restaurants and nightlife for Commune Hotels. He opened The Arnold to celebrate the region he grew up in. I loved everything about the Arnold — the backdrop, the rooms, the food, the vibe, the owners — it all works.
My pics below: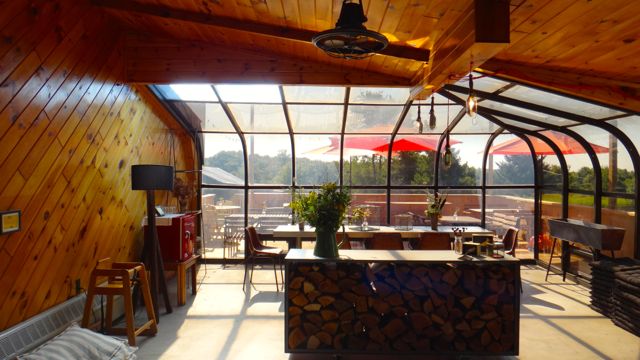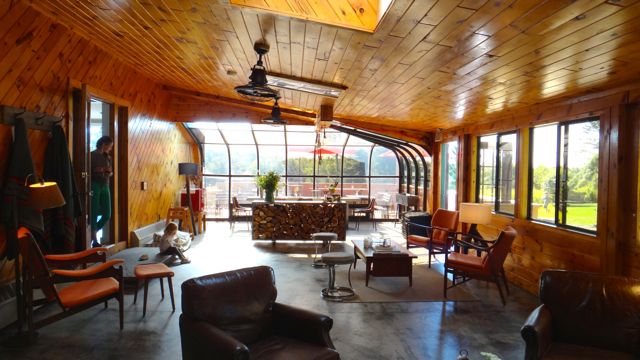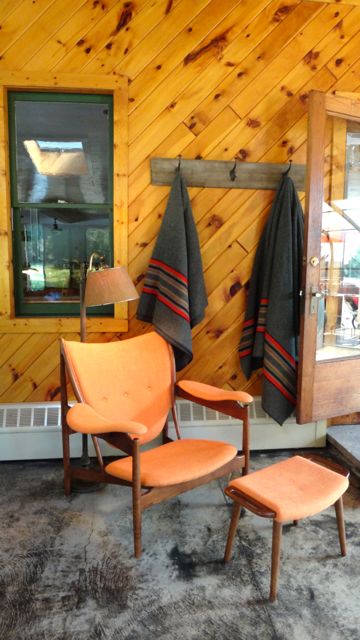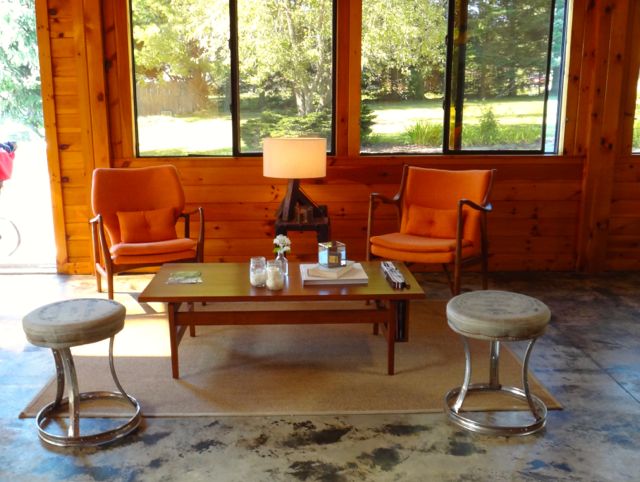 Vintage furniture in the sunroom. Breakfast is served there, but you'll want to hang out all day.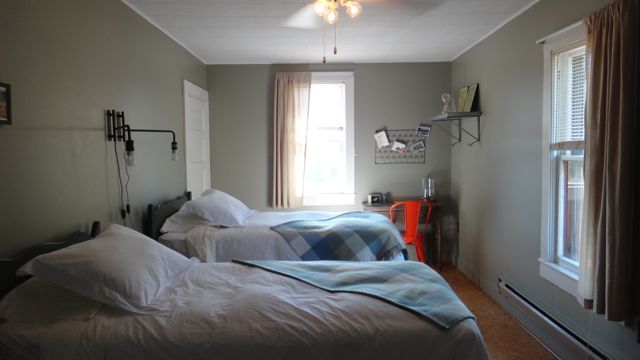 Bedrooms are simple and cozy with slate gray walls and a pop of orange.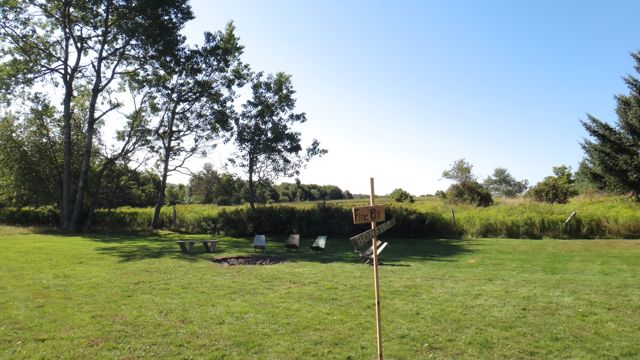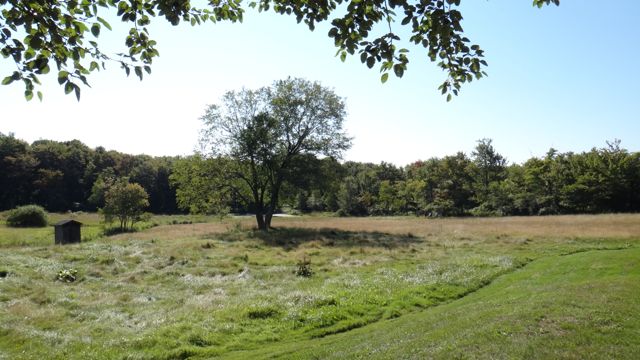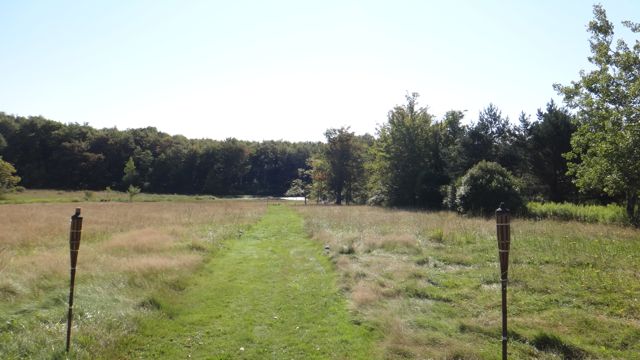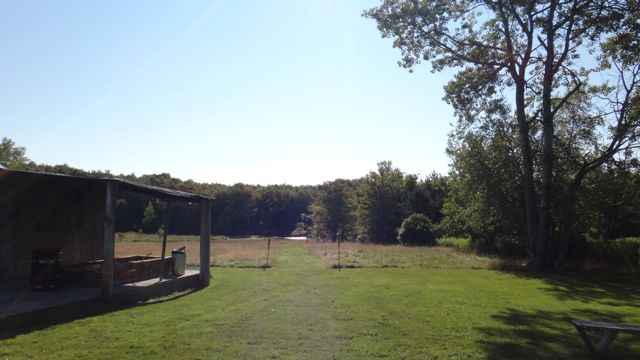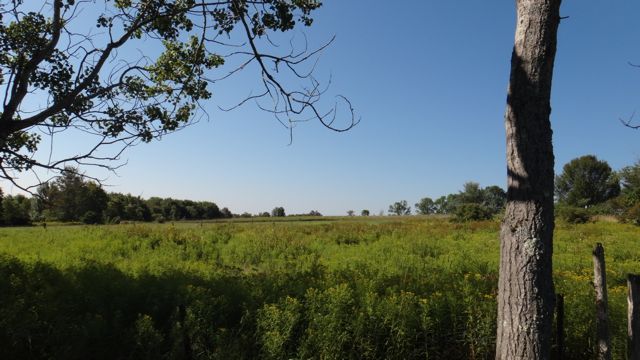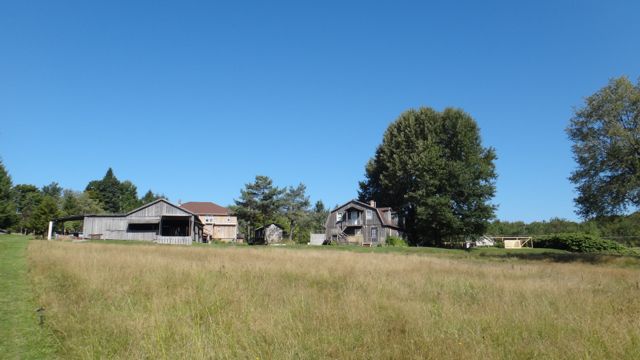 The hotel is on 7 pretty acres. Ask for a room in the back, the view over rolling hills and fields of wildflowers is a lovely way to wake up.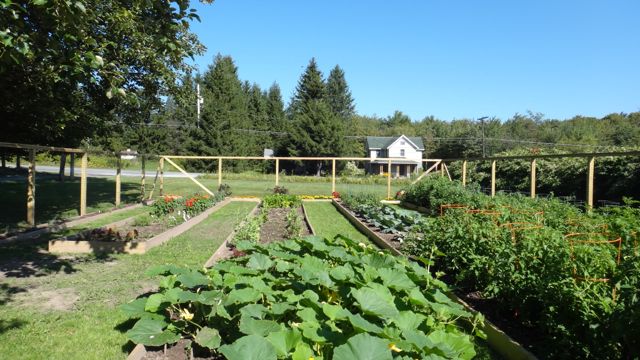 The organic garden.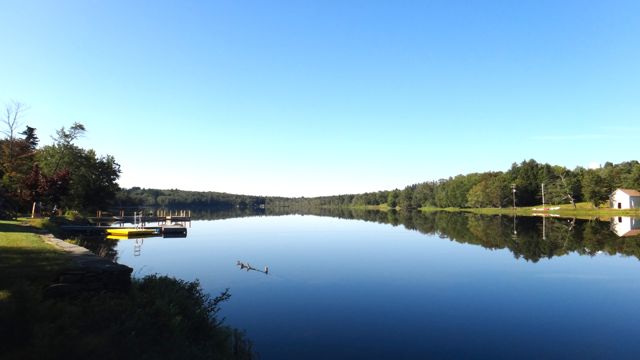 Perfect spot for a kayak, the lake house provides a perfect waterfront launching pad.
All images Sara Bliss for Hotel Chic