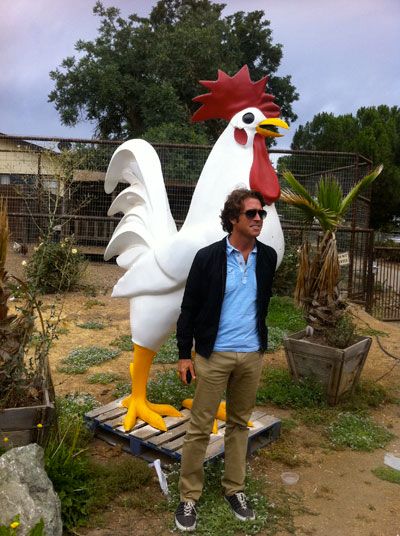 HC Contributor, the amazing designer John Robshaw reports back on his trip to the Inn Paradiso in Paso Robles, California. Love this quirky hotel and John's fun pics. From amazing vineyards to mineral hot springs and back to the cozy rooms at the inn, here's John's take on Paso Robles: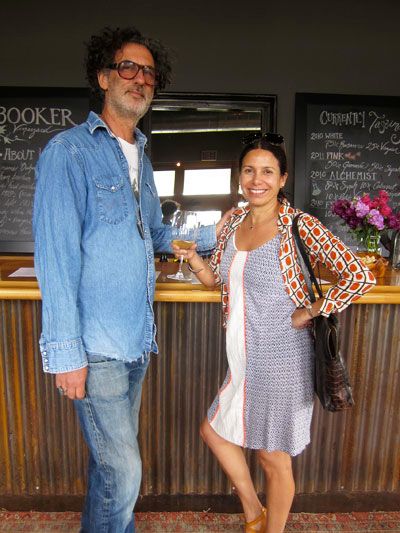 I met Steve Werndorf and Gisela Marin ages ago and instantly connected with these interesting and quirky hoteliers. I visited their boutique hotel in Mexico Hotel Cielo Rojo and had an incredible time. They have a passion for wine and would frequent the Paso Robles region where they stumbled upon and quickly acquired an extraordinary inn guarded by ancient oaks and sculpted in fancy ironwork, the Inn Paradiso. Gisela called me to help her outfit the beds so I, of course, had to come visit their creation and drink with my pals.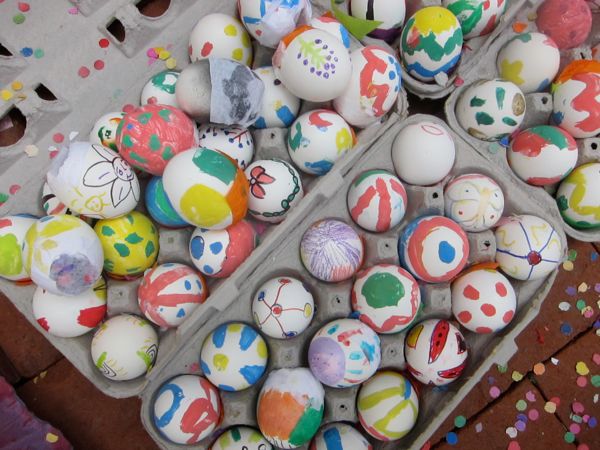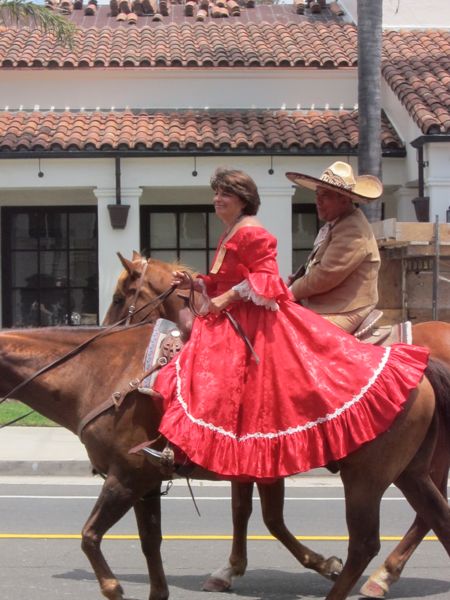 A friend picked me up and drove me via the route to Santa Barbara where we stopped off to see a parade commemorating "the old Spanish days" where the main activity was crushing confetti-filled eggs on people's heads. I am not aware of the symbolism there, but what fun it was to see everyone dressed up in western gear.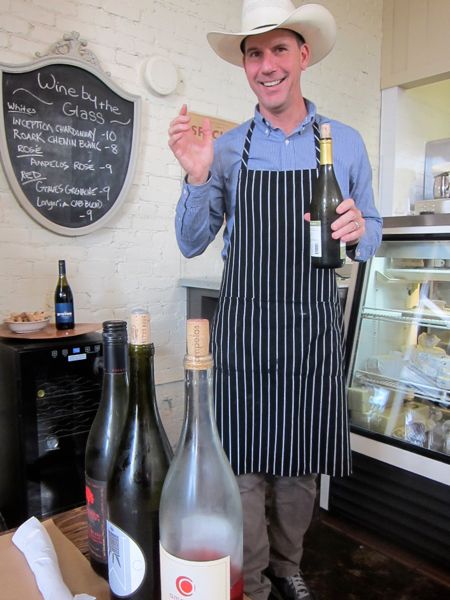 From there we stopped to see a friend of Gisela's, Jamie Gluck who created an eatery named Bell Street Farm in rambling Los Alamos – a must stop en route. He promptly cut up some local cheeses and invited us to sample regional wines with a massive smile.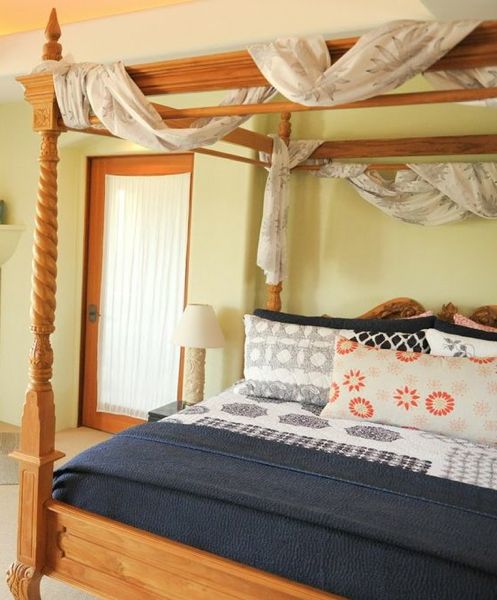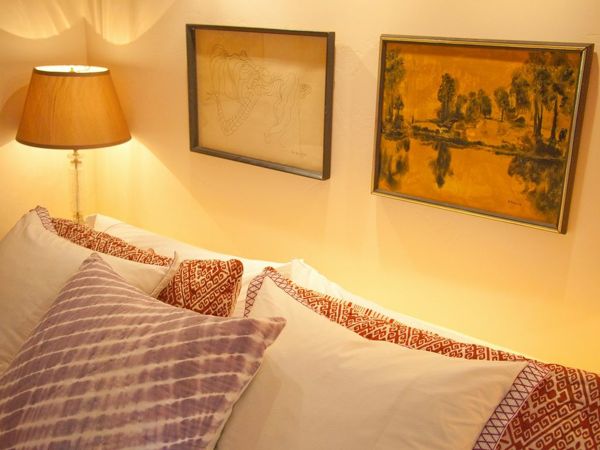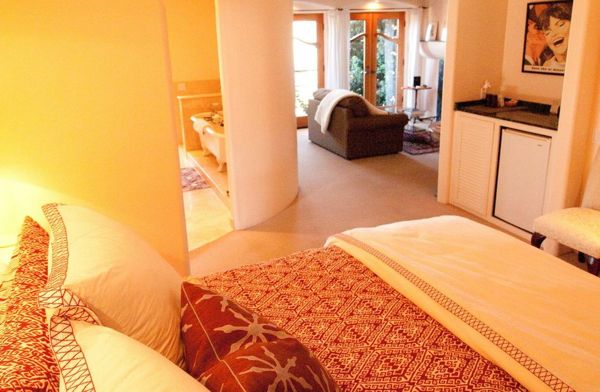 Driving in at sunset was the perfect time to arrive at Inn Paradiso. Gisela and Steve were in the kitchen making homemade pizza and the wine was flowing, yet again. I had to tour the rooms to check out our linens before the other guests came back. The rooms are fun and eclectic, like the couple that runs the inn. Large stone showers can be found in most rooms, along with local snacks and plenty of good coffee. All of the rooms on the second floor have balconies looking out on the old oaks.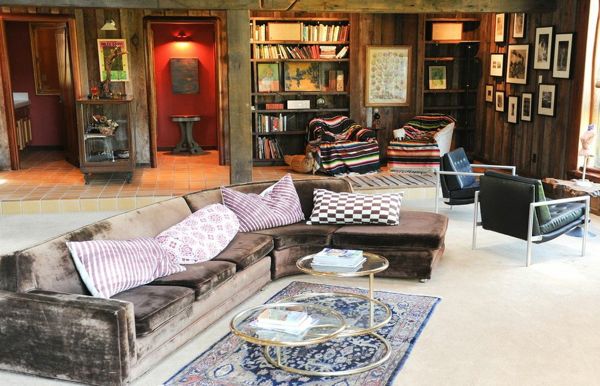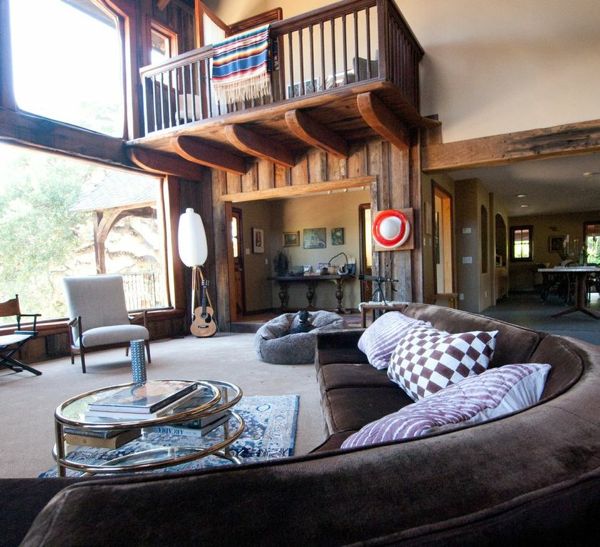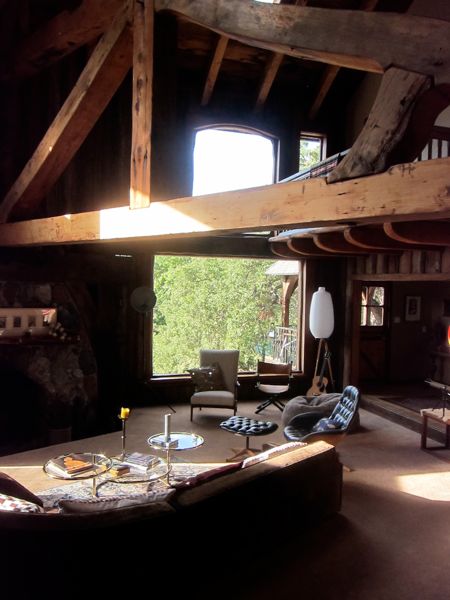 One of my favorite rooms is the great room with its mix of modern furniture and Steve's many finds from flea markets around the world.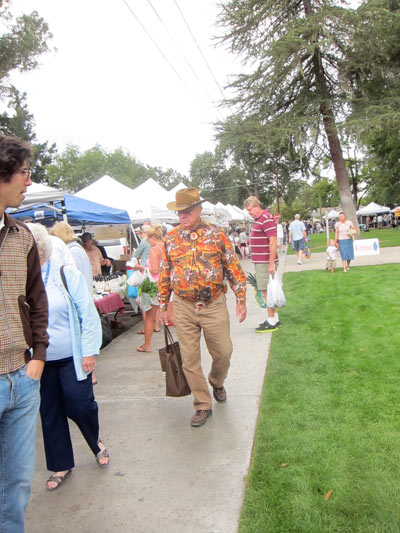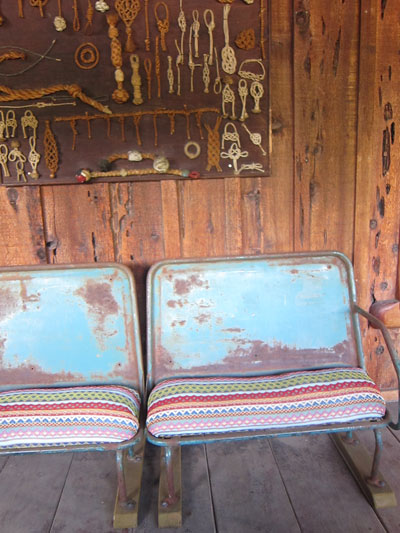 Morning started with the "Cup of Life", their own homemade goat's milk yogurt with seasonal fruit, then off to the farmer's market in Templeton where we browsed the many food stalls and admired the locals' cowboy outfits. We went by Hoover Beef Palace in town where the local farmers get their carnivorous breakfasts – quite the opposite of the breakfast served at the inn.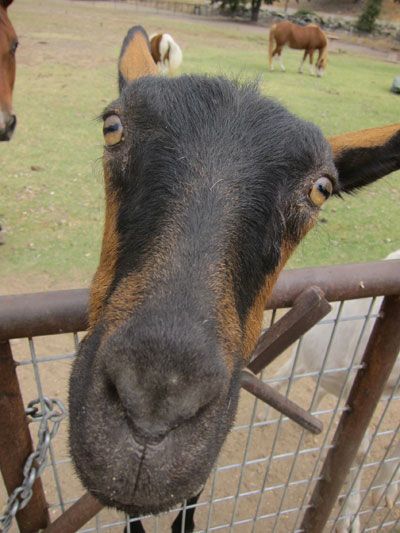 Next, Gisela took us to Happy Acres, since everyone needs a petting zoo full of goats, pigs, and alpacas and a one-eyed horse.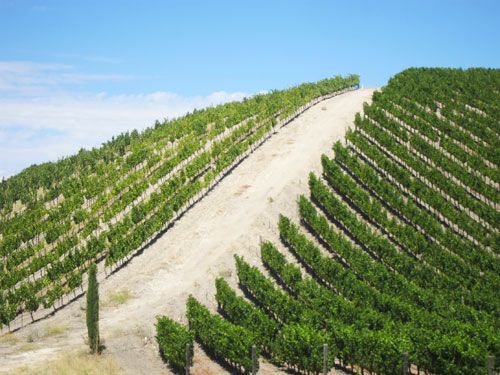 By then it was noon and we were ready to commence with the serious business of drinking at Booker Vineyard. The second stop was L'aventure with the winemaker Stephan Asseo who, for fifteen years, has been making exquisite wines. Epoch was our last stop on Steve's well-worn route and it sported a modern tasting room. I enjoyed each and every sip of wine at each of the vineyards but, I am sorry, I can't really comment on the wines in further detail as I suffered significant memory loss… I do remember winding roads, smiling servers and small fees. The best part of the wine tasting was hanging out with a great group of people chatting about wine and life on a sunny California day.We stopped in 15 C Bar for wine gadgets and stayed away from their bar and, after three vineyards, it was due-time for lunch. We had a fun, casual lunch at Pier 46 and I definitely recall their spicy halibut tacos.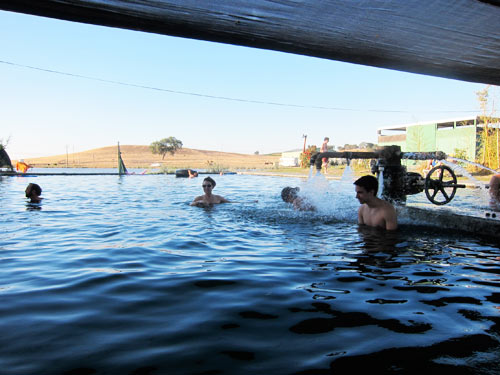 Late afternoon wound down with a visit to Franklin Mineral Springs. Don't mind the old sofas around the pool, as the owner claims the iodized gold in the hot springs is supposed to cure all ills. Coincidentally, a Japanese film crew had just been by for a feature on the springs. We stewed around the pool for an hour before we headed back to the hotel to wash the sulfur off. For dinner we went into to town to the Villa Creek Restaurant in Paso Robles. The large, rustic building felt like an old Mexican hacienda with local organic produce and meats. The ending to the perfect day in wine country.