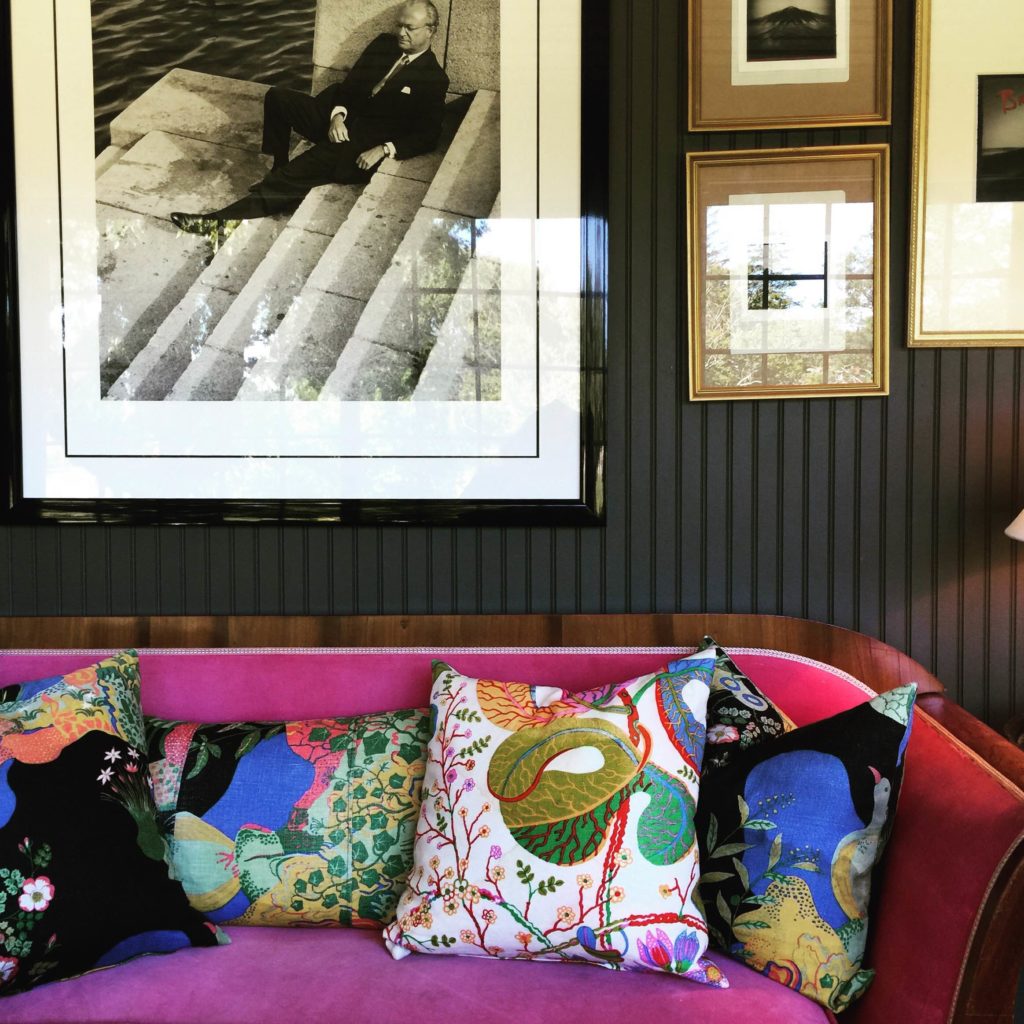 For years, The Maidstone Arms Inn in East Hampton was a cute, preppy inn with nautical theme. That all changed a few years ago when the hotel was bought by Swedish hotelier Jenny Ljungberg, who renamed it, c/o The Maidstone, and gave the inn a whimsical, color-saturated, eco-friendly makeover. She teamed up with Nadia Tolstoy (Leo's granddaughter), to give each of the 19 rooms a distinctive look inspired by notable Swedes–from the yellow and black ode to Alvar Aalto the Father of Modernism, to the red velvet guest room done in honor of Sweden's Queen Silvia. A sense of total fearlessness and fun pervades in the hotel's gutsy design.
For my new book Hotel Chic at Home I asked designers to pick their favorite hotels and Suysel Cunningham and Anne Maxwell Foster from Tilton Fenwick picked c/o The Maidstone  in love with its original style.
I stopped in the hotel this week to take a few pics. In the sunroom off of the entrance. Beadboard walls have been painted charcoal gray and punctuated with photographs.  Josef Frank pillows line the hot pink vintage sofa. The florals and bright colors created by the mid-century Swedish design genius feel so cool and current decades after they were designed.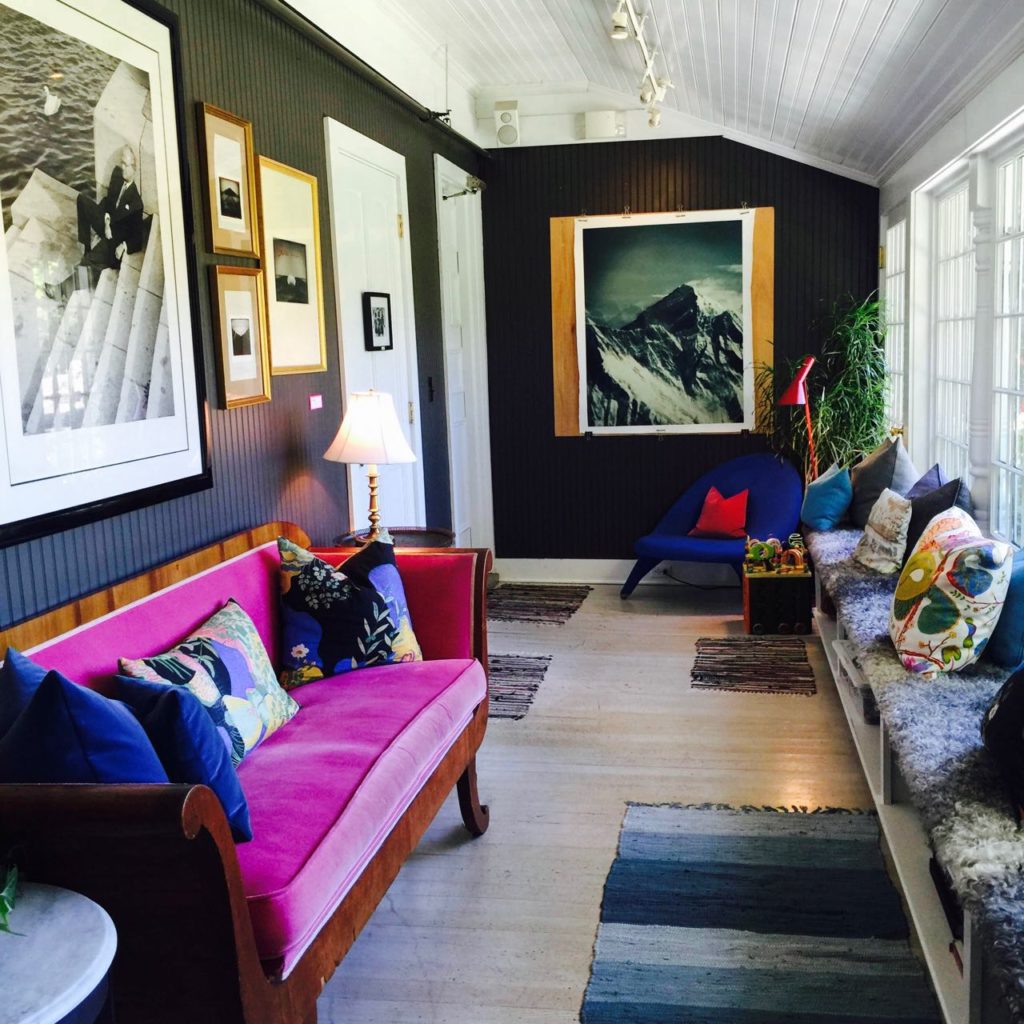 The only downside to falling in love with Josef Frank fabrics is the price. Here are a few options if you want to recreate the look: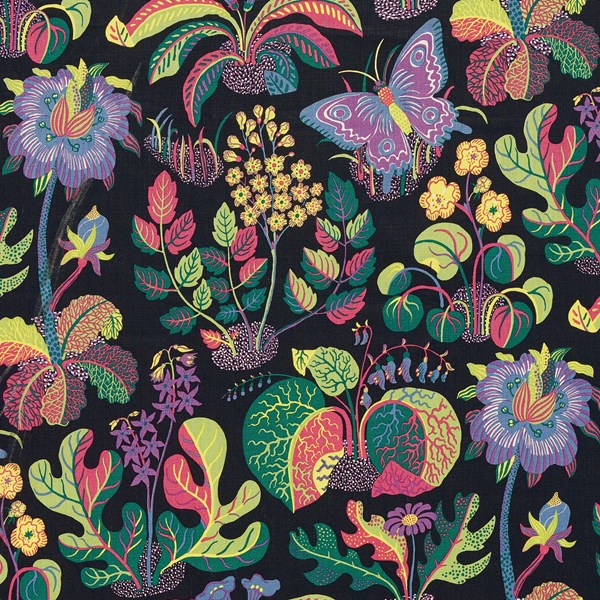 Exotic Butterfly fabric by the yard at to-the-trade fabric house Schumacher is a gorgeous Josef Frank print.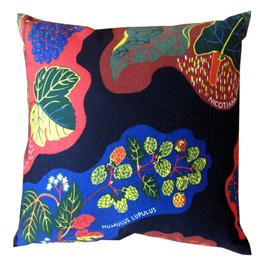 Just Scandanavian here in the US has a ton of  Josef Frank items including ready made pillows. But they will cost you $230 each for a 19 X 19 version. Above is the Poisons print.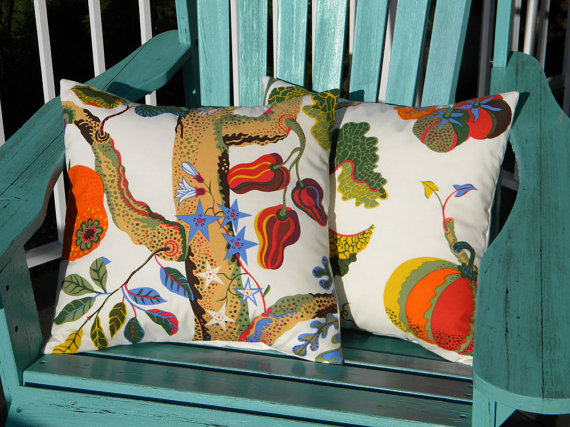 At Etsy you can score a 15 square inch pillow for $90 (not cheap but better).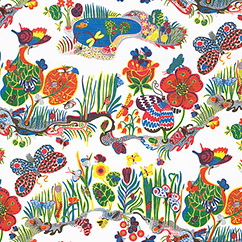 At Svenskt Tenn you can find fabrics for around $143 by the yard (but you will have to ship from Sweden). Love this Butterfly print.
All photos of c/o The Maidstone are by Sara Bliss for Hotel Chic