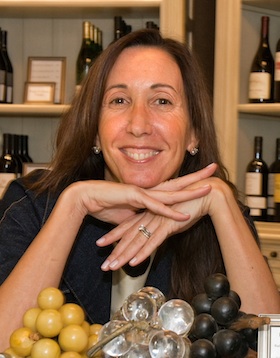 Julie Brosterman is the dynamic founder of Women & Wine, an interactive business that pairs social media, events, and promotional campaigns to celebrate wine. Her terrific site features the latest in wine news, profiles on women in the wine business, winery recipes with parings, as well as terrific ideas for undiscovered wines to try. Women & Wine aims to bring together women who have a passion for food, wine, and travel–our kind of place! We caught up with Julie recently to get the scoop on what made her launch her business. her favorite hotel–the glamorous La Posta Vecchia in Italy–and the the amazing rose she discovered there.
WHAT MADE YOU START WOMEN & WINE?
I wanted to create a go-to source where women could learn about and bond over wine. With the website, social media, and events we do all over the country, we bring together people who want to discover more about wine.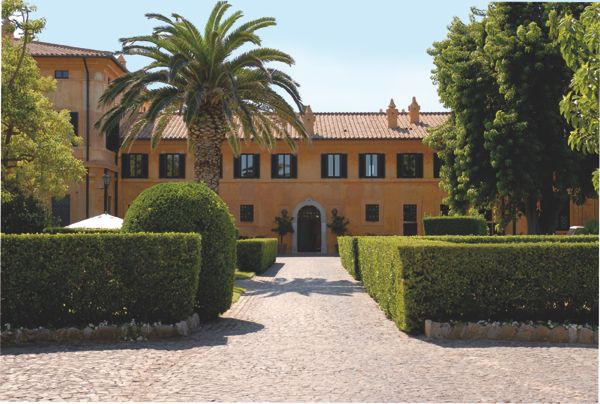 HOW MUCH DOES WINE FACTOR INTO THE TRAVEL DESTINATIONS YOU CHOOSE FOR YOURSELF?
We've definitely chosen places because they were all about great food and wonderful wine. There is something about enjoying wine in a gorgeous setting that just creates an incredible memory for me that I always recall with fondness— those moments are like the postcards of my life. Most people taste wine without ever having been to a vineyard, seen the vines growing, or met the winemakers—I want to get people excited about making a connection with the place that it comes from.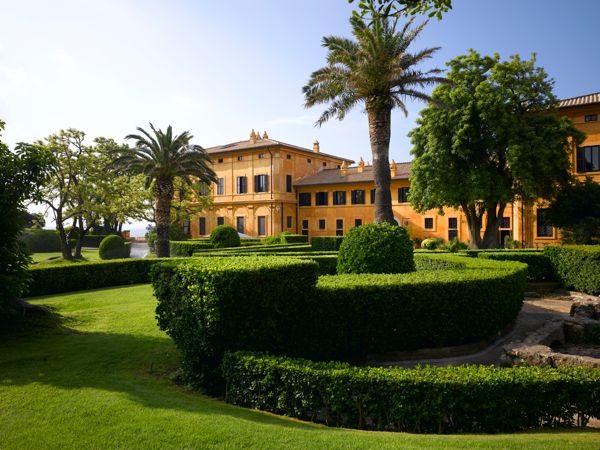 YOU RECENTLY VISITED ROME, HOW DID YOU DISCOVER THE POSTA VECCHIA HOTEL?  
One of our friends had a birthday party at sister hotel Il Pelicano and I really wanted to experience it. The Posta Vecchia was built in the 17th century. It is right on the water about 40 minutes from Rome. When you stay there as a guest you feel like you are in an incredible house, not a hotel.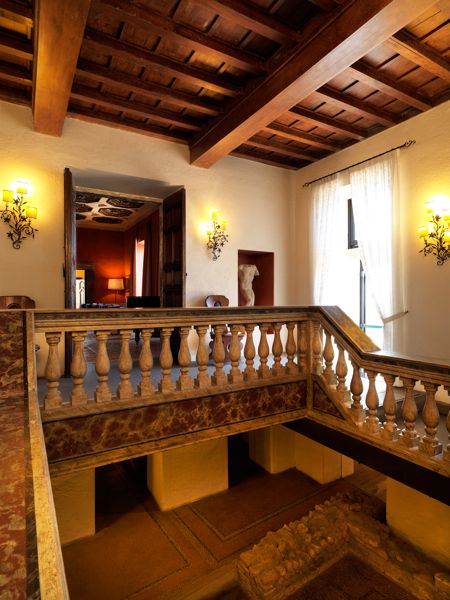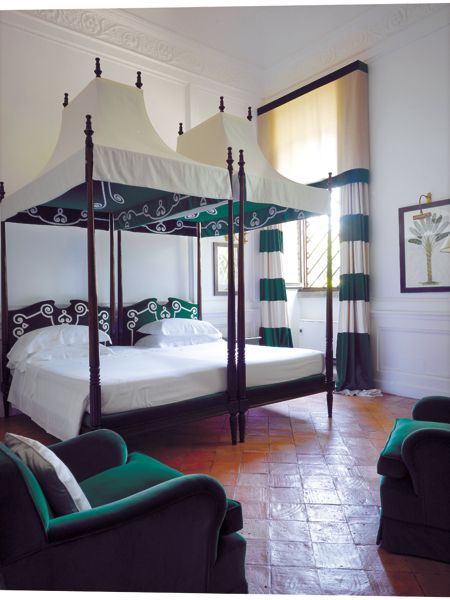 TELL US A LITTLE ABOUT THE LA POSTA VECCHIA
The hotel was originally a lodge for the Orsini family in the 17th century. It had a huge fire in the early 1900s. In 1960 J Paul Getty bought property and decided to restore it. He discovered there were archeological relics in basement and they've done an amazing job of preserving what was there. It is incredible to be able to walk through this museum they have in the basement with a glass wine in your hand, seeing all these artifacts up close.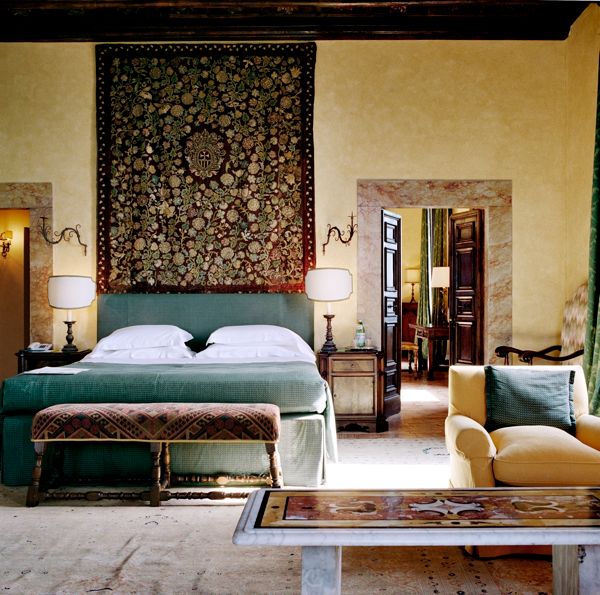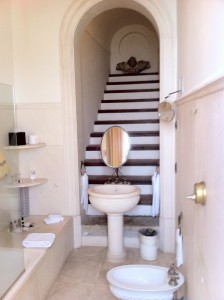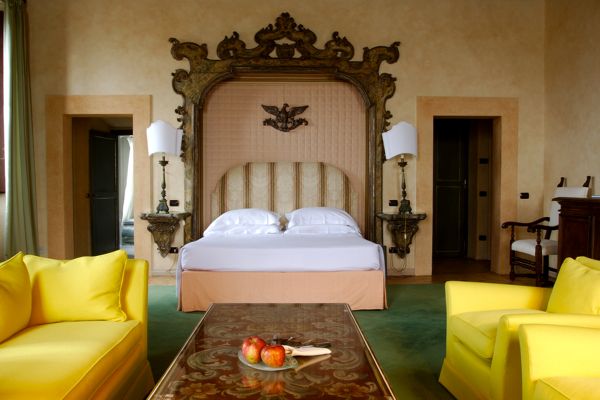 THE ROOMS LOOK INCREDIBLE, WHAT WAS YOURS LIKE?
We stayed in a room that was on the 2nd floor and it had a huge view of the city. Ours literally had marble steps in it. They have rooms that have been renovated to be more modern and rooms that are more traditional.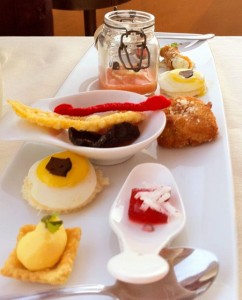 TELL US ABOUT THE FOOD!
The Cesar restaurant at the hotel is a 1 star Michelin restaurant with a very inventive menu. I always judge a hotel by their breakfast they had the most wonderful homemade jams and beautiful croissants. The food was extraordinary.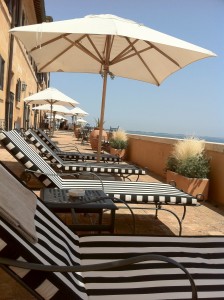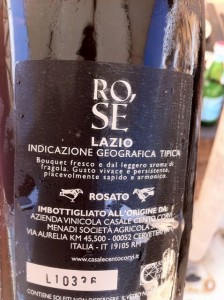 DID YOU DISCOVER ANY GREAT WINES WHILE YOU WERE THERE?
The area that hotel is in not known for wine but it is pretty close to Tuscany and wines from there are fantastic. I fell in love with rose that was fresh and new  and delicious called Rose Lazio.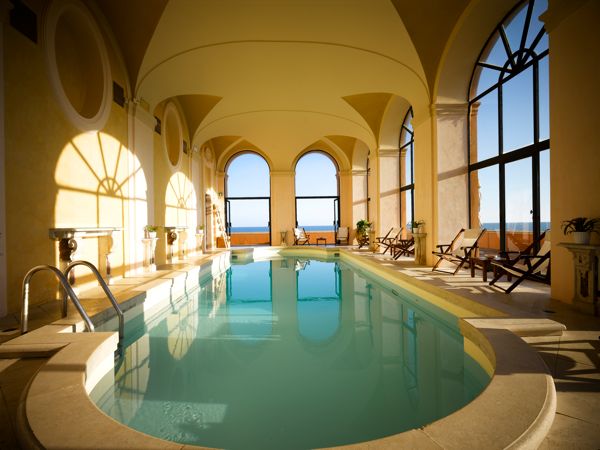 WHAT WAS YOUR FAVORITE ASPECT OF THE POSTA VECCHIA?
Their motto is our home is your home, and there really is that attitude. It's not stuffy at all. The owner is an American and he makes everyone feel like you are there to relax. People walk around in their bathrobes to the spa. The very attentive staff that makes sure guests are comfortable. There is a really special warm feeling there.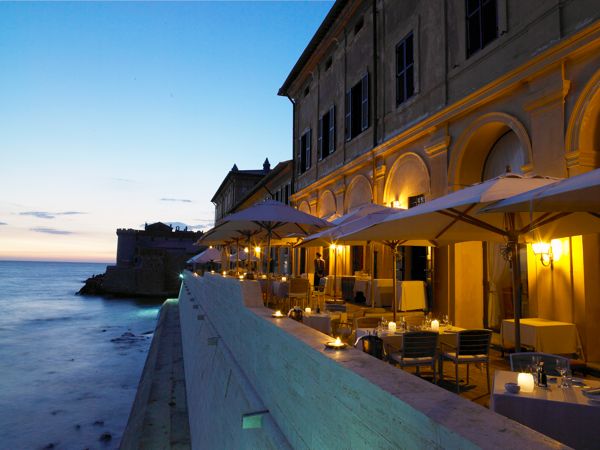 INSIDER TIP?
Get a room with a view of the sea, that really is the secret.
ALL IMAGES COURTESY POSTA VECCHIA AND JULIE BROSTERMAN