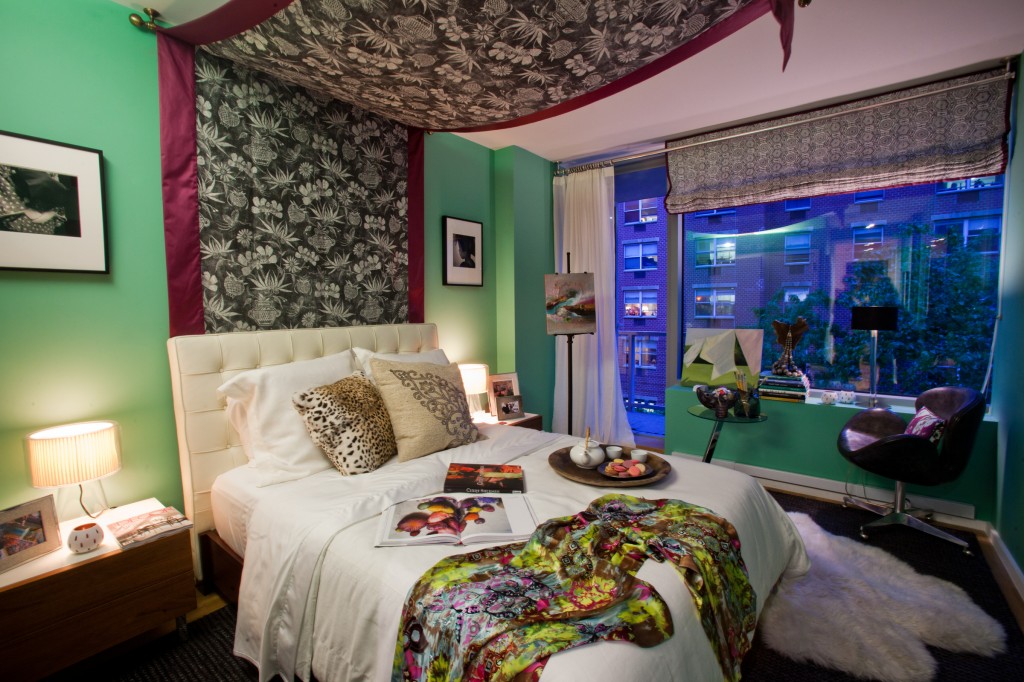 When I toured the Elle Decor Modern Concept House this week, I fell in love with designer Katie Leede's very cool green bedroom. The design reminded me of a hybrid of two hotel rooms…..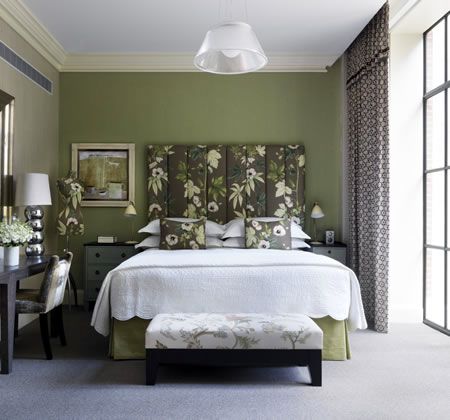 This amazing suite at the Crosby Street Hotel's glamorous, sophisticated shade of green, and….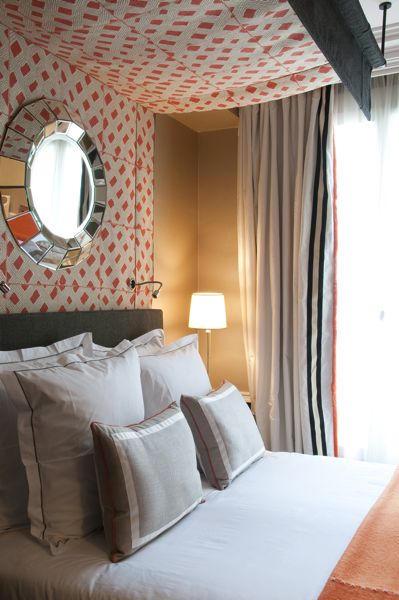 …the guest rooms at the Recamier Hotel in Paris, featuring chic, easy canopies that cocoon you in beautiful pattern.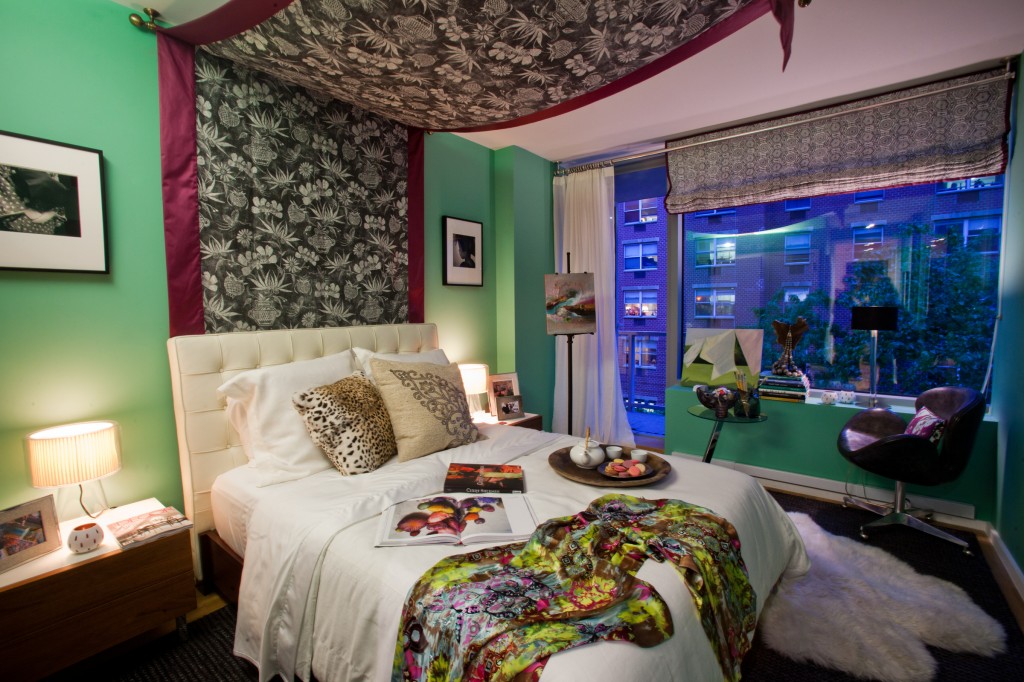 Katie's room, which she envisioned for a teenage girl, is done in Farrow & Ball Arsenic #214. The canopy fabric is her own design, Pomegranates & Peonies and was made by Jonas Workroom. (for instructions on how to create your own canopy, go to my original post on The Recamier). While the hotels weren't her inspiration, her design is an example of how you can take elements that you love from cool hotels and translate them into a unique design. The Elle Decor Concept House will be at 540 West 28th Street May 27 to 30 and June 3 to 5 from 10 a.m. to 4 p.m. It is definitely worth a visit, lots of great designers (love Christopher Coleman's room!) and smart design ideas.