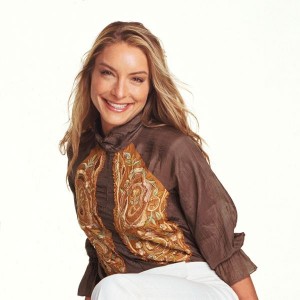 I've written about Lulu deKwiatkowski's beautiful work often and every time I do, I am always so inspired by her creativity. She comes to fabric and product design from the perspective of an artist, which infuses her work with a colorful, vibrant, and totally unique look. On top of her signature textiles and wallcoverings, Lulu has a preppy-with-punch bedding line for Matouk,  stunning rugs for Elson & Co, and is working on a new line of baby fabrics for Schumacher (you will have to wait until 2012 for those, sigh).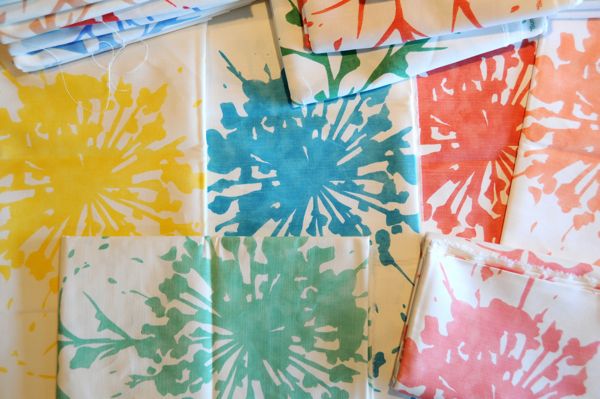 Lulu  has often discussed how travel to exotic locales inspires her work. I knew she would chose someplace far flung and off the grid when I asked her for her fave hotel, and I love that she selected the amazing  Ras Kutani lodge in southern Tanzania. Flanked by a freshwater lagoon, a tropical forest, and the Indian Ocean, the resort is a haven for adventurous travelers looking to escape. The 9 cottages and 4 suites are all crafted with locally sourced materials and have sweeping views of the sea.
Read on for my interview with Lulu: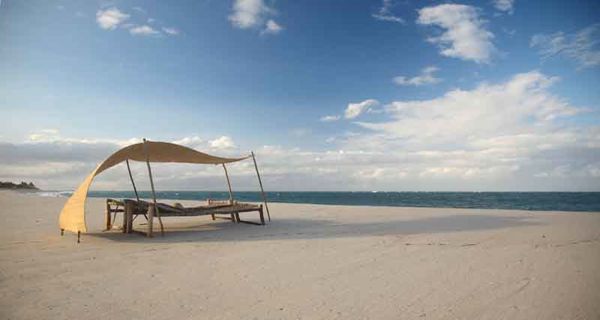 Hotel Chic: What is your favorite hotel in terms of design?
Lulu deKwiatkowski: I have traveled to a lot of hotels and I tend to be drawn more to the emotion that I feel in a place, than the design. I am struck by  locales that are a little wild, where nature and design become entangled like my all time favorite place in the world, Ras Kutani Lodge in Tanzania.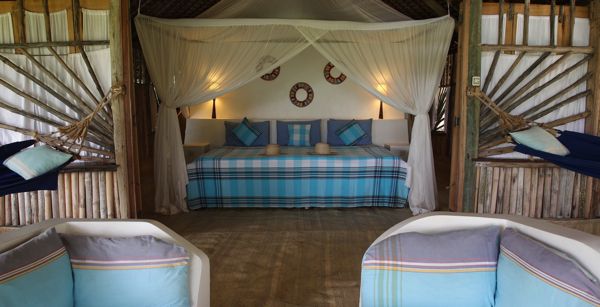 HC: As an artist and  designer, what aspects of the hotel's design are you drawn to?
LDK: I love this place because it is raw and pure. They use the materials of the land to make the place beautiful—coconuts for showerheads, woven straw from the locals, and african prints throughout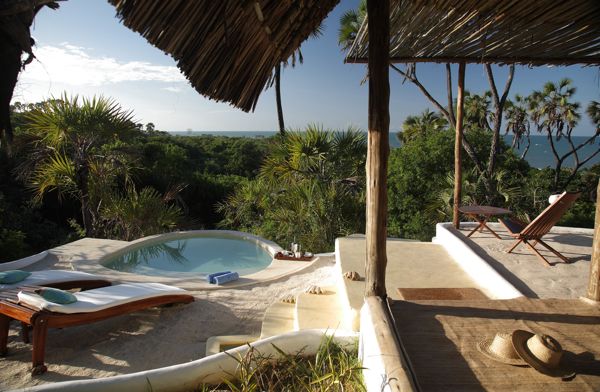 HC: How did you discover Ras Kutani?
LDK: My husband and I were taking a trip through Tanzania and Peter Beard's wife recommended that we end our safari by relaxing at Ras Kutani for a few days.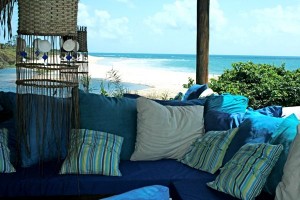 HC: What is your favorite space in the hotel?
LDK: I love the loungy living area where there are huge, cozy colorful pillows piled high. This whole place has an open, relaxed, airy feel that screams " take a seat! Maybe even a nap" and I love that vibe.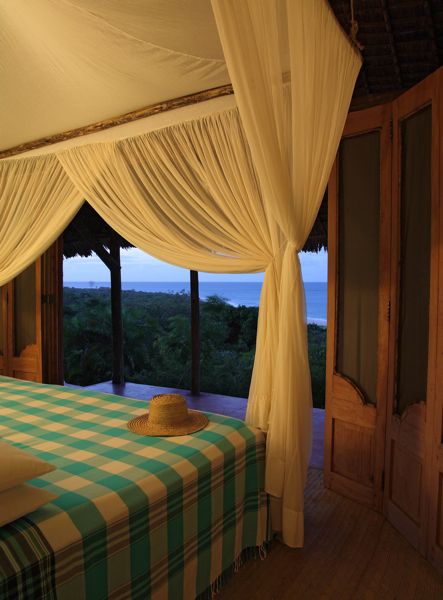 HC: Is there any aspect of the design that would inspire a room in your own home?
LDK: I am obsessed with baskets, although my husband will literally kill me if I bring one more basket home! I love the woven straw daybeds and bright pillows.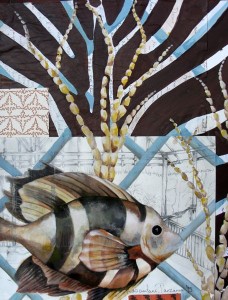 Above, a page from Lulu's book Lulu, by Ammo books. A hybrid of travel journal and art book, the collage above was inspired by Lulu's time at the Ras Kutani.