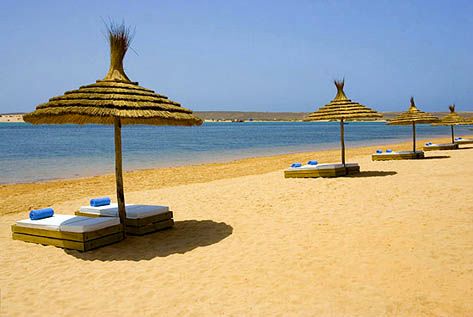 For those of you who fell in love with the exotic glamour of La Sultana Marrakesh this week, check out the hotel's sister boutique property, La Sultana Oualidia.  The 11-suite hotel is located 2 1/2 hours away on Morocco's Atlantic coast, and pairs gorgeous Moroccan design with a glorious beachside setting. Staying at both hotels would be a dreamy way to explore Morocco.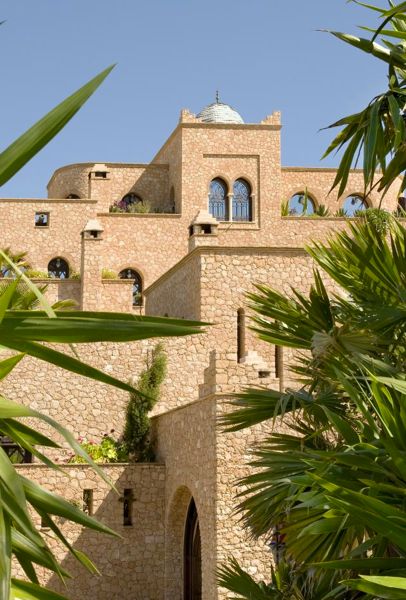 The boutique beachside resort overlooks a lagoon on Morocco's Atlantic coast.  The walls are crafted from cooling tadelakt and stone, while the floors are made from ancient marble. Working with local craftsmen trained in traditional Moroccan design, the hotel took two years to build.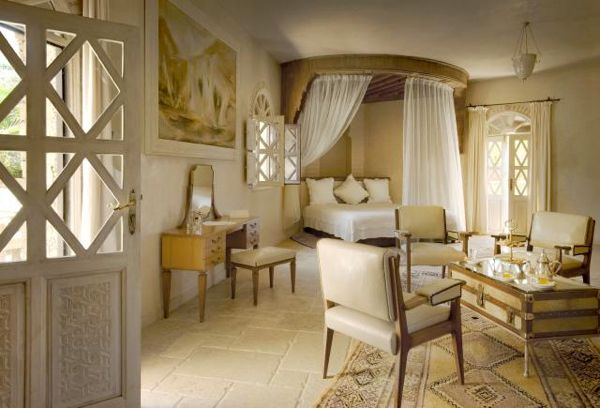 Each of the 11 suites is designed around  a painting by artist Regis-Dolène Bartholdi. I usually don't love beds in the corner, but the built-in ceiling canopy and sheer curtains make the bed feel incredibly romantic and separate from the rest of the space. Each suite also boasts its own terrace and sea water jacuzzi (I didn't know those existed!)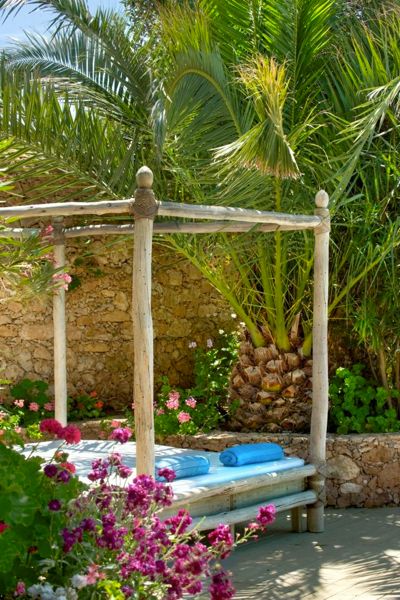 Perfection.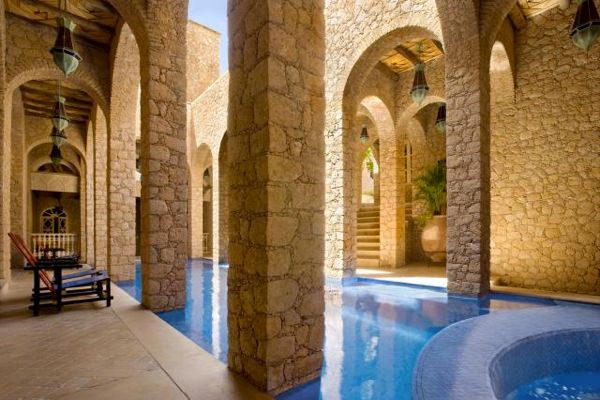 Both properties are known for their spas. At Oualidia, the spa's indoor pool is framed by carved stone.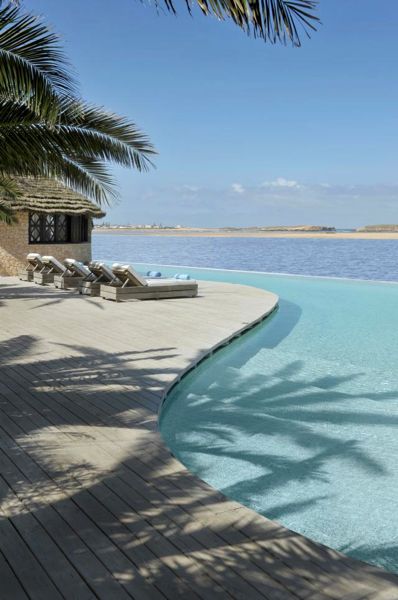 An infinity pool blurs the line between pool and lagoon.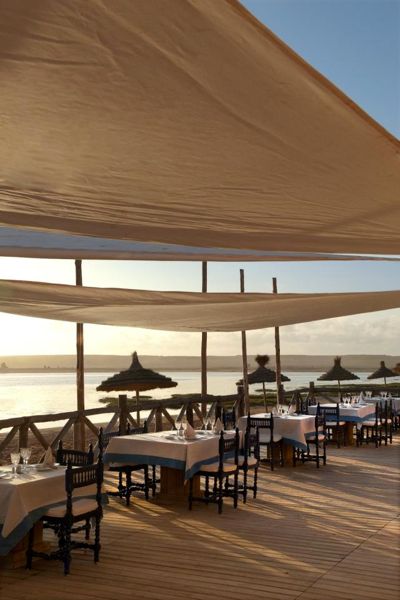 Wouldn't you love to spend the afternoon here?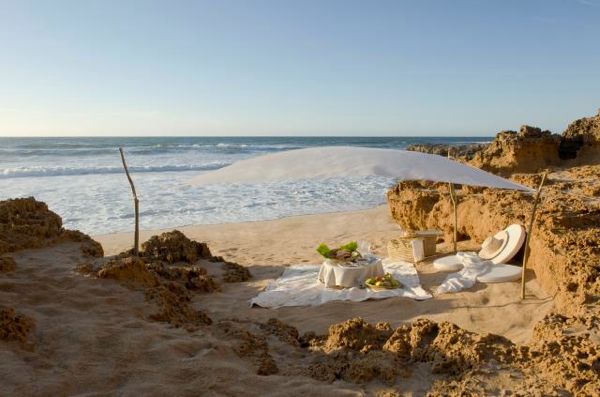 Happy travels! (Virtual or otherwise)