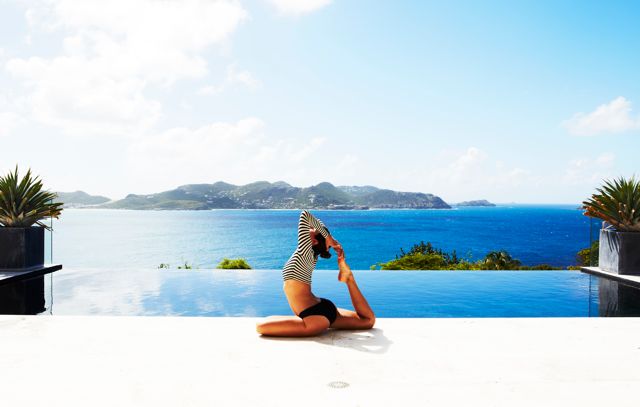 Photographer Caitlin Mitchell is a rising star photographer here in NYC. Her images are often sexy, just a little bit edgy, and always gorgeous. Caitlin does a mix of editorial and commercial work. I was lucky enough to have her take my bio pics (first pictures I've liked of myself in forever!). Caitlin just got back from St. Barth's and I asked her to share some of her shots. They totally make you want to hop on a plane….Here's Caitlin's report back along with her very cool pictures.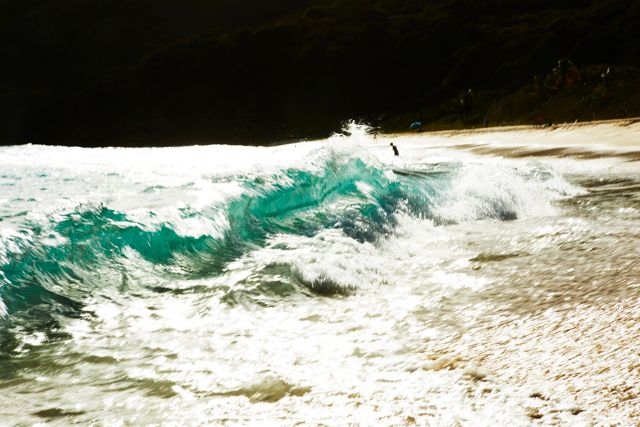 WENT FOR:  We flew down to St Barths February 15 for 5 days. We were a small group of 4 who needed an escape from the winter blues.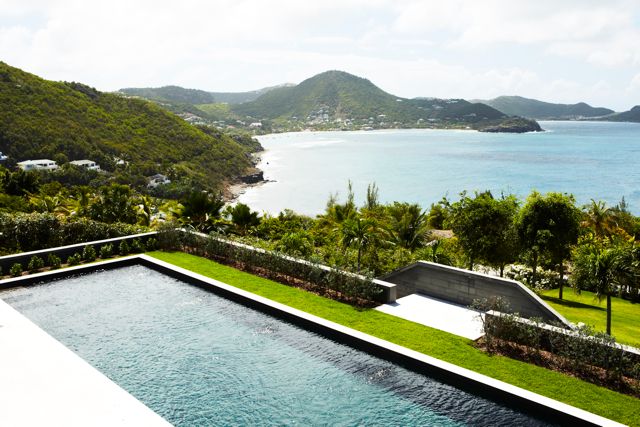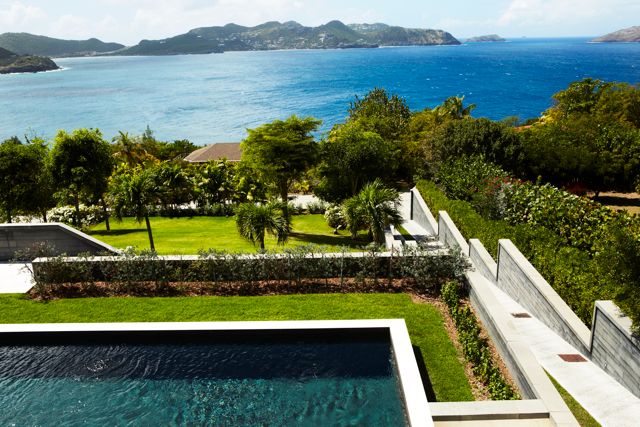 VILLA SCOOP:  
The villa is called  
La Petite Sereine in Pointe Milou, St. Barthelemy
.  The infinity pool overlooks the ocean and is absolutely breathtaking. There are outdoor tables with comfortable chairs with the most spectacular views allowed for long breakfasts and lunches. Rolling hills surround the property for running and walking after meals and there is a great spa at the bottom of the hill at
Hotel Christopher
.
DESIGN IDEA TO CRIB:  The overall design is very modern with all white furniture. The shelves are filled with art books ranging from photography to interior design. The house is filled with beautiful orchids, giving it a little pop of pink and purple color. I think the interior designer went minimalist design so guests could really take in the natural beauty and color of the island. The blues tones in the ocean changed as the sun crossed the sky throughout the day.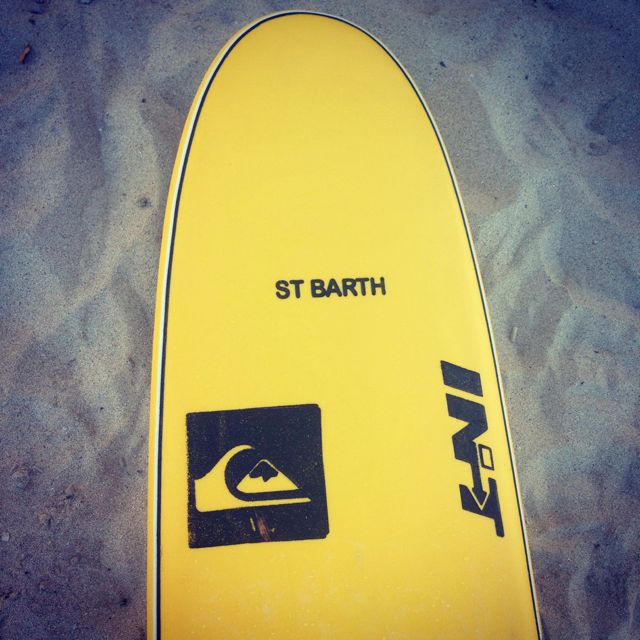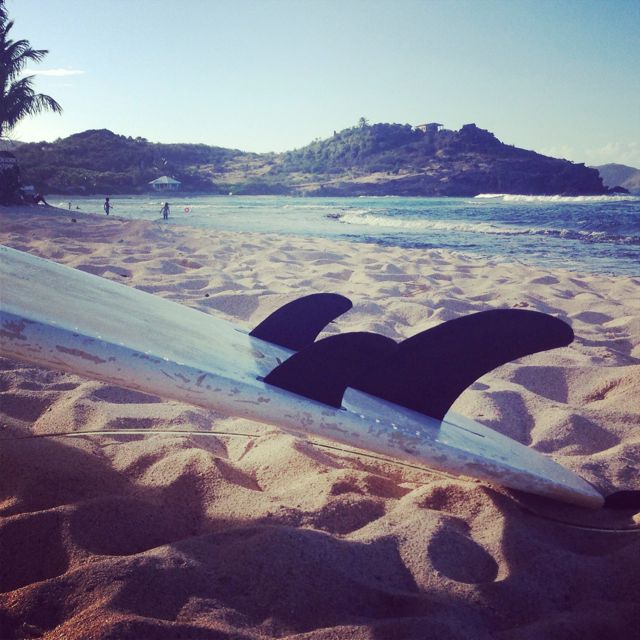 LOVED: We took a few surfing lessons and after got to meet all the little blond local kids with their tan skin and hair bleached out from the sun. I was so envious of their Island lifestyle. I could only dream it.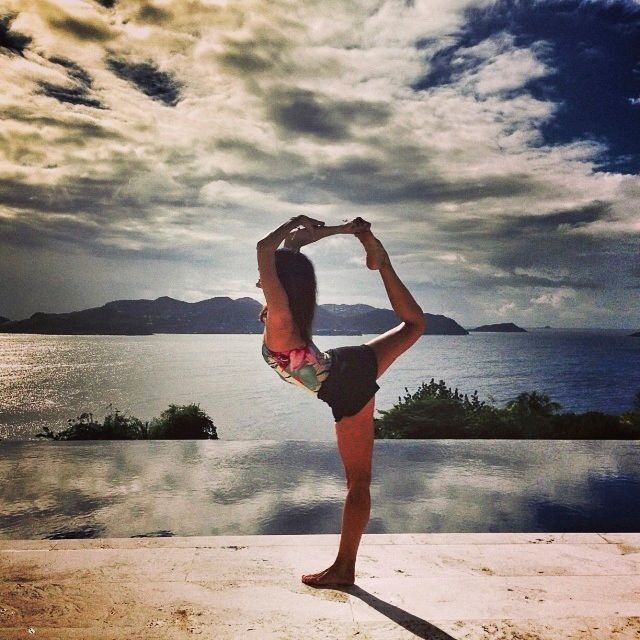 DIDN'T LOVE: I was hoping to have a crazy dancing on table night but it never happened. So I didn't love that we didn't take our shoes off and get crazy.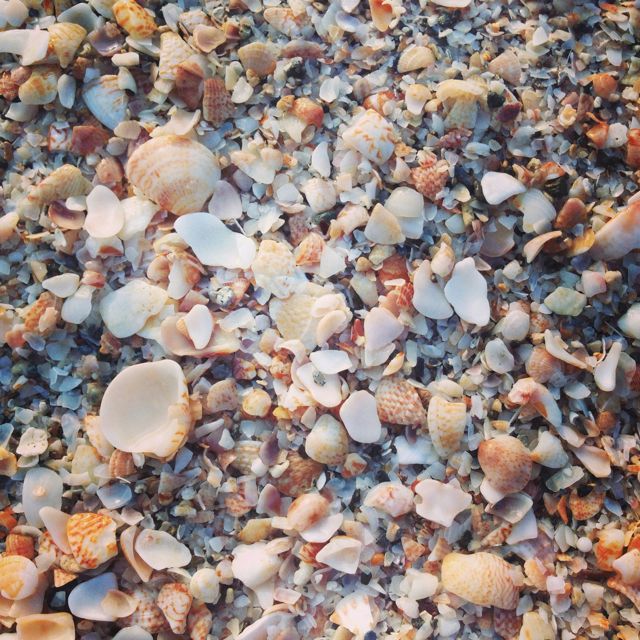 TRIP HIGHLIGHT: My friend and I went to see the St Barth's psychic Hubert De La Motte. He was full of personality and knowledge. My hour with him was so enlightening.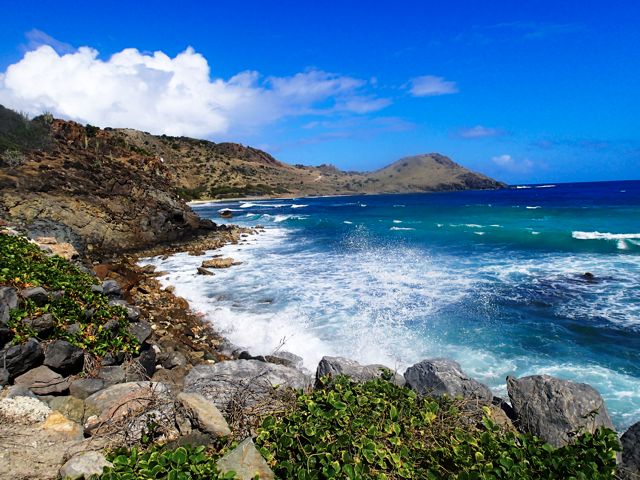 AMAZING MEAL: 
The first night we arrived, we ate at
Mayas
.
 Leaving NY in the middle of a snow storm and arriving just before sunset was incredible. We showered, changed and drove to Gustavia where we ate grilled fish and chilled soup. The ocean was quiet and the air was so fresh.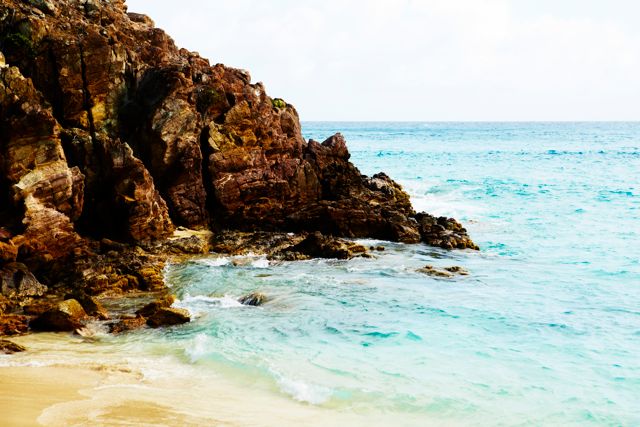 FAVORITE COCKTAIL: We all love our rose! Couldn't get enough.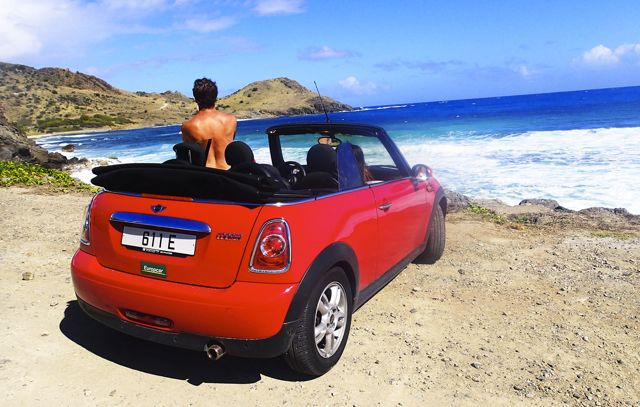 INSIDER TIP: Red mini cooper convertibles are they way to go. Easy to fit in small parking spaces and feels amazing to drive around the winding roads at sunset listening to music.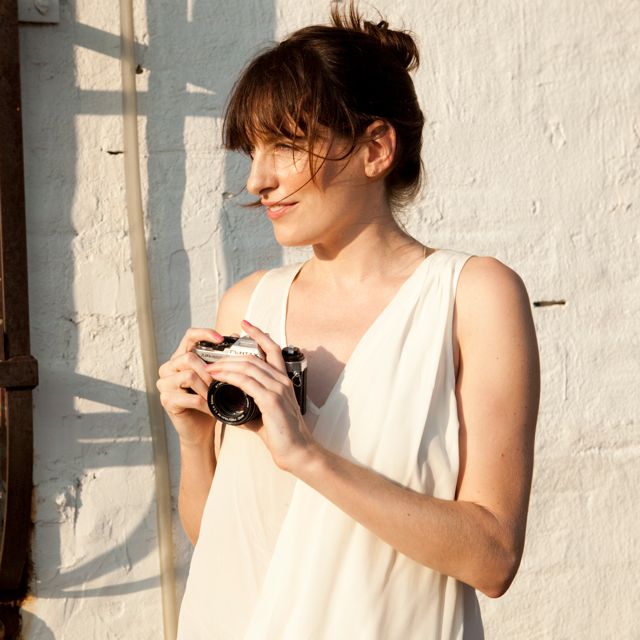 A shot of photographer Caitlin Mitchell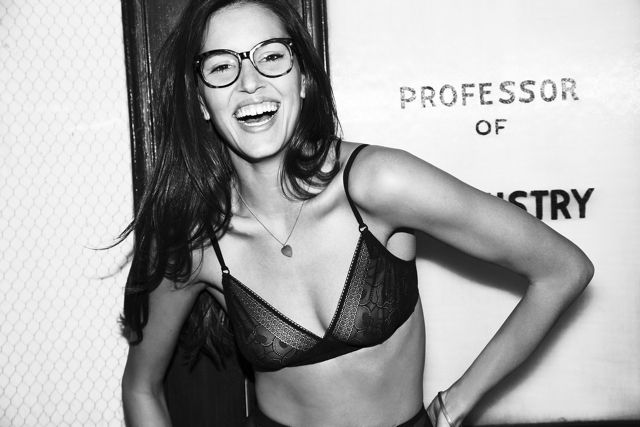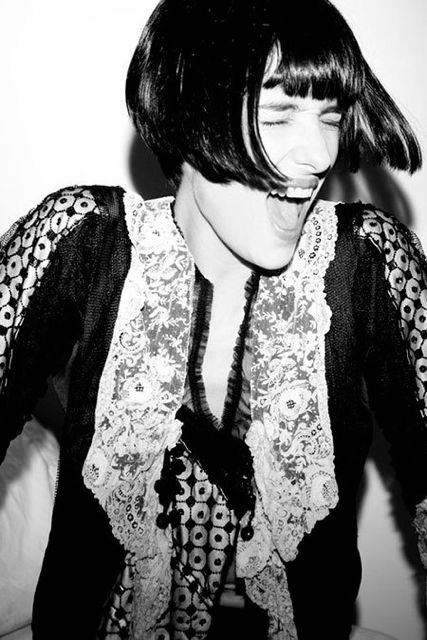 Some of Caitlin's work. Love.
All photographs courtesy of Caitlin Mitchell.