Photographer Walter Niedermayr's  work reminds me of  Massimo Vitale, except the focus is ski slopes rather than the sea side–always capturing people at play with a critical eye. I fell for his powerful large-scale multi image works when I toured The Little Nell last month. His work Niedermayr's Aspen Series, which reproduced as a book, focuses on the relationship between people and natural and man-made landscapes.The images were taken in winter 2009 where he created forty-two multipart photo and video works depicting the Rocky Mountains. He is critical of the tourism industry and how people manipulate the landscape, while at the same time celebrating nature itself. Regardless, of what your perspective on his work is–fun skiing shots or wary examination of man vs. nature–his photographs are visually striking and very cool.

The top of the Burn Lift at Snowmass.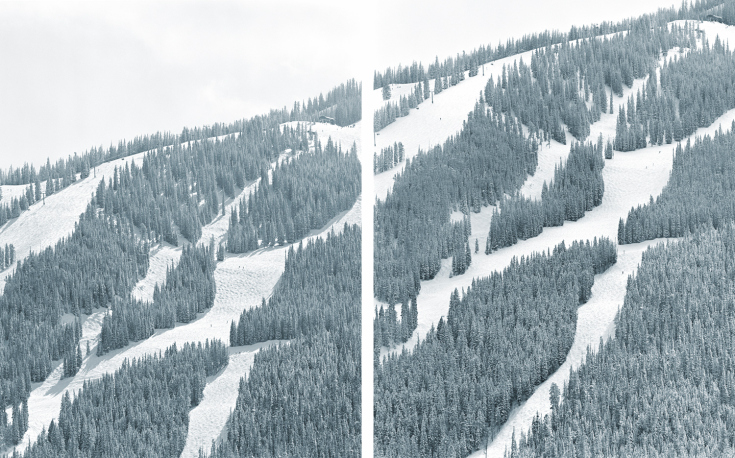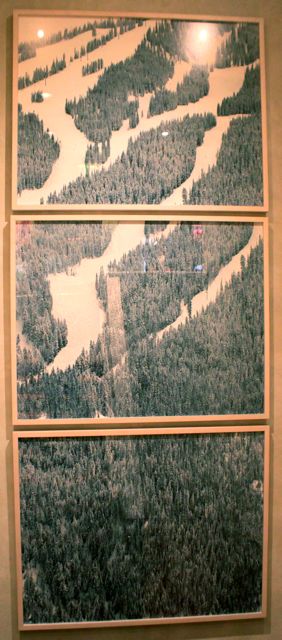 His work is displayed in groups and really changes based on how it is arranged. A similar subject shown as two side-by-side images above, and then a vertical group of 3 found in a stairwell at The Little Nell.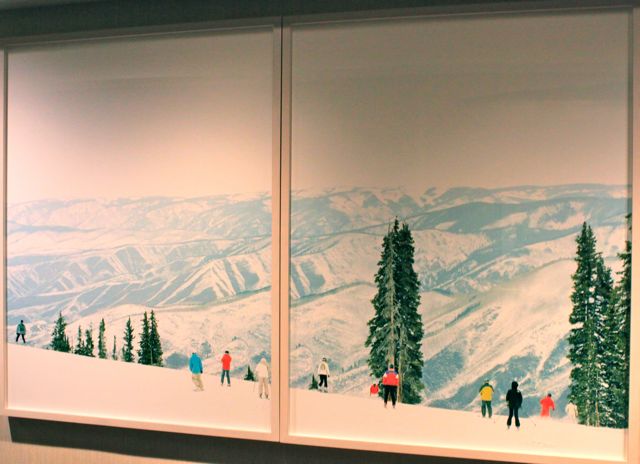 By doing multi-image shots, he really captures the expansiveness of the landscape–impossible to get in one frame.  My favorite from the Aspen Series, above, is hung in a hallway at The Little Nell.