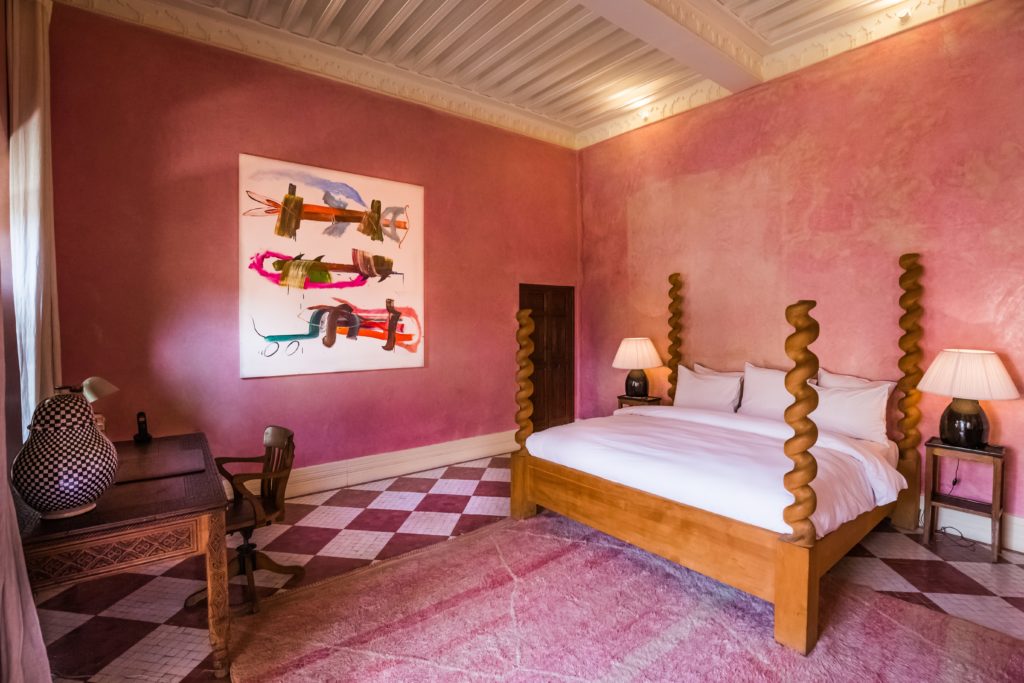 If you are color-obsessed you will love El Fenn in Marrakech. The hotel was originally a private riad converted into a hotel by Vanessa Branson and Howell James in 2004. It was recently revamped by general manager Willem Smit who oversaw the two-year update which was unveiled in 2014. The hotel features 28 color-saturated rooms. One thread throughout several spaces are the colors pink and green with gorgeous examples of using the preppy color combo in very fresh ways. In the bedroom above a more sophisticated, dustier take on pink is on display on plaster walls and a faded, striped carpet. Paired with contemporary art, a sculptural bed, and carved moldings it is an example of how pink isn't just a color for little girls.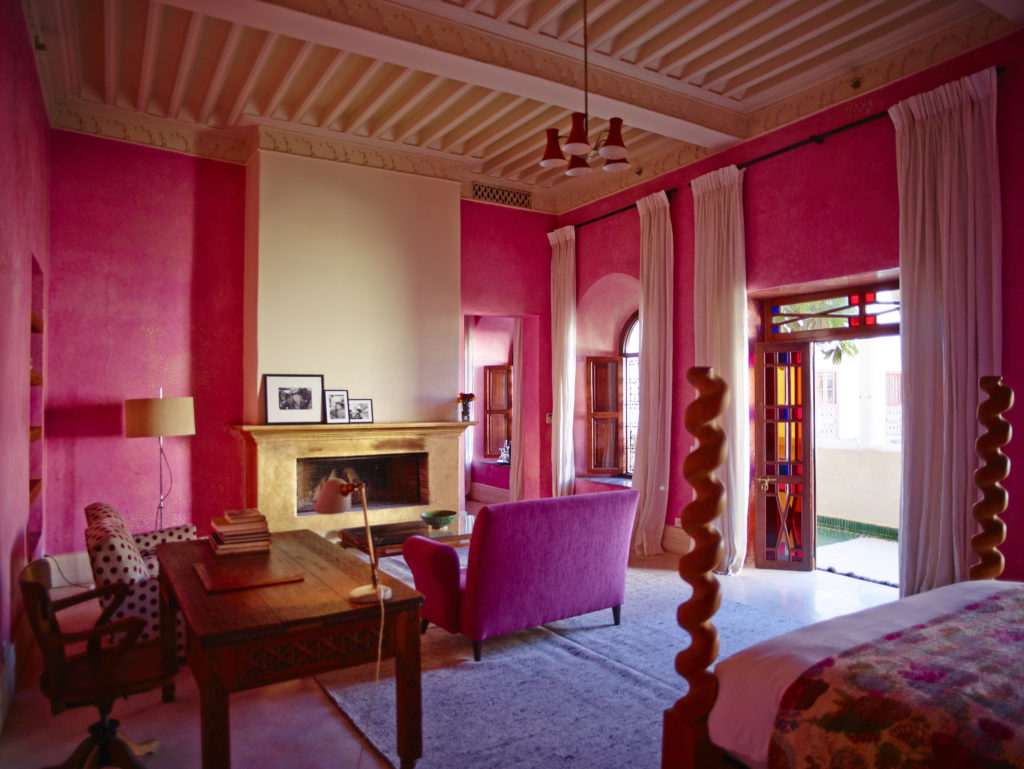 This room features a brighter, girlier take on pink. The look is more playful, with tone on tone design thanks to a pink velvet sofa and pink lighting. A gold mantle for the fireplace and polka dot arm chairs inject some additional levity and fun to the room.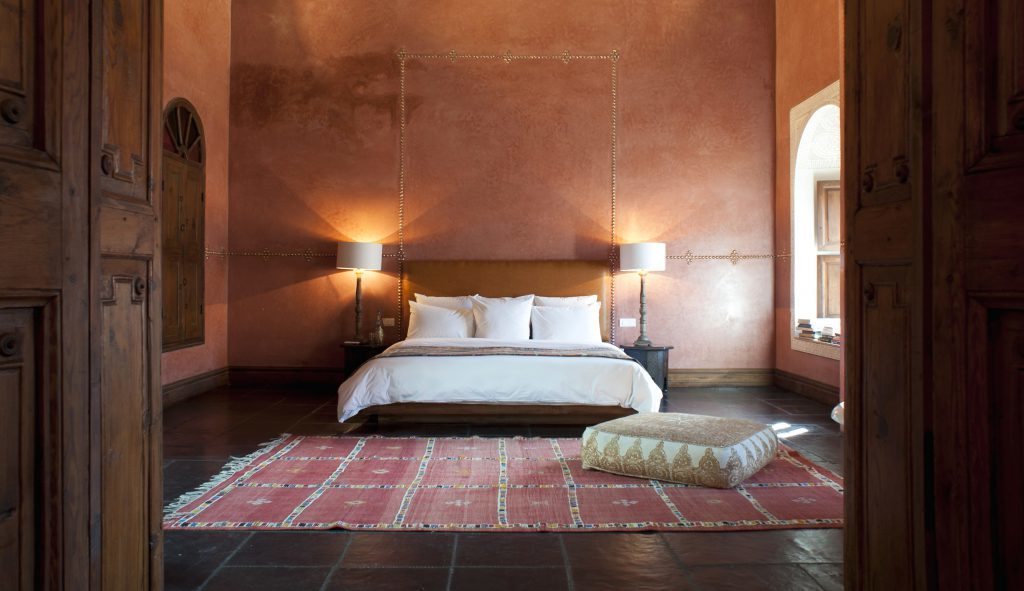 A dusty rose carpet adds some femininity to this soaring space.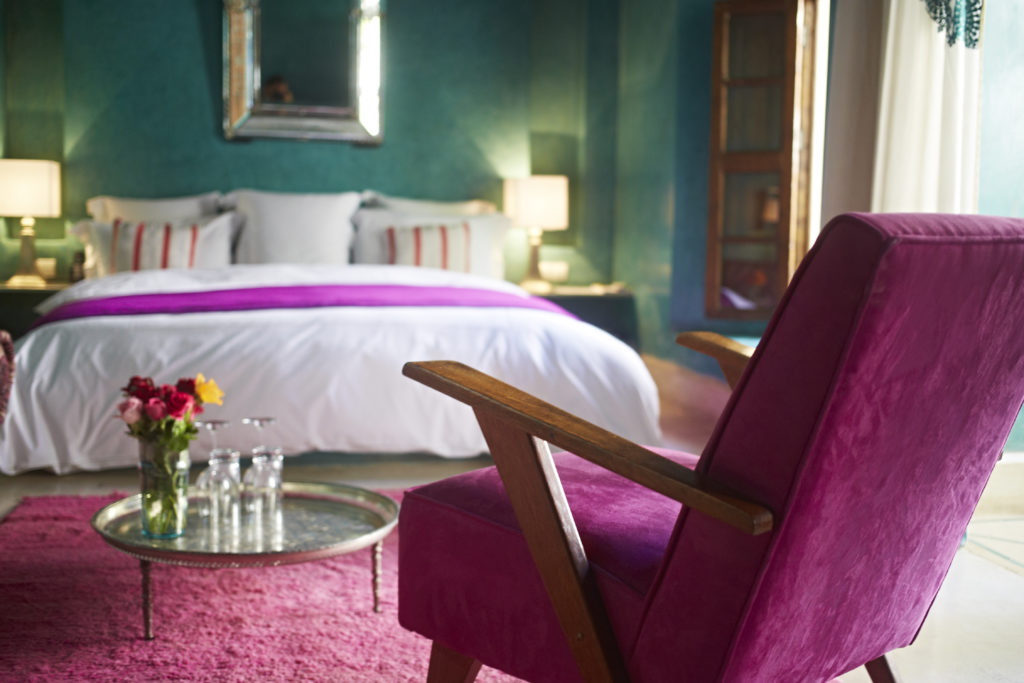 Pink and green has always been a preppy color combo, but this room feels a little cooler and more exotic. Accessories like a Moroccan tea table in brass and a ornate mirror add some exotic flair, the green plaster walls provide and intense backdrop, and pops of hot pink with the carpet, chair and throw keep the mood light.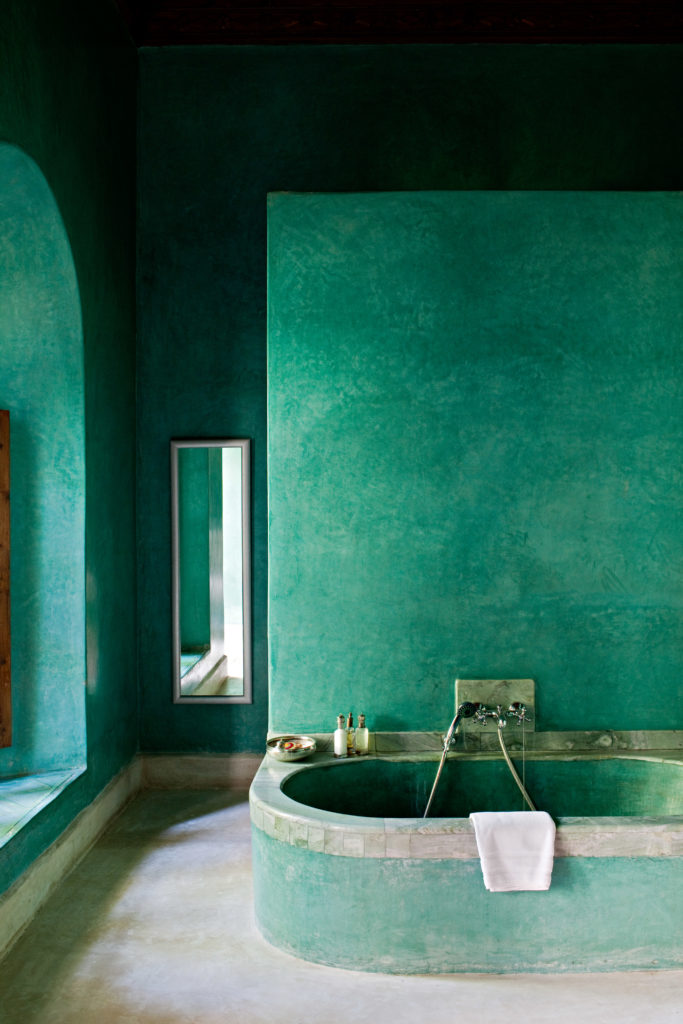 I included this image in Hotel Chic At Home. I love the intensity of color here.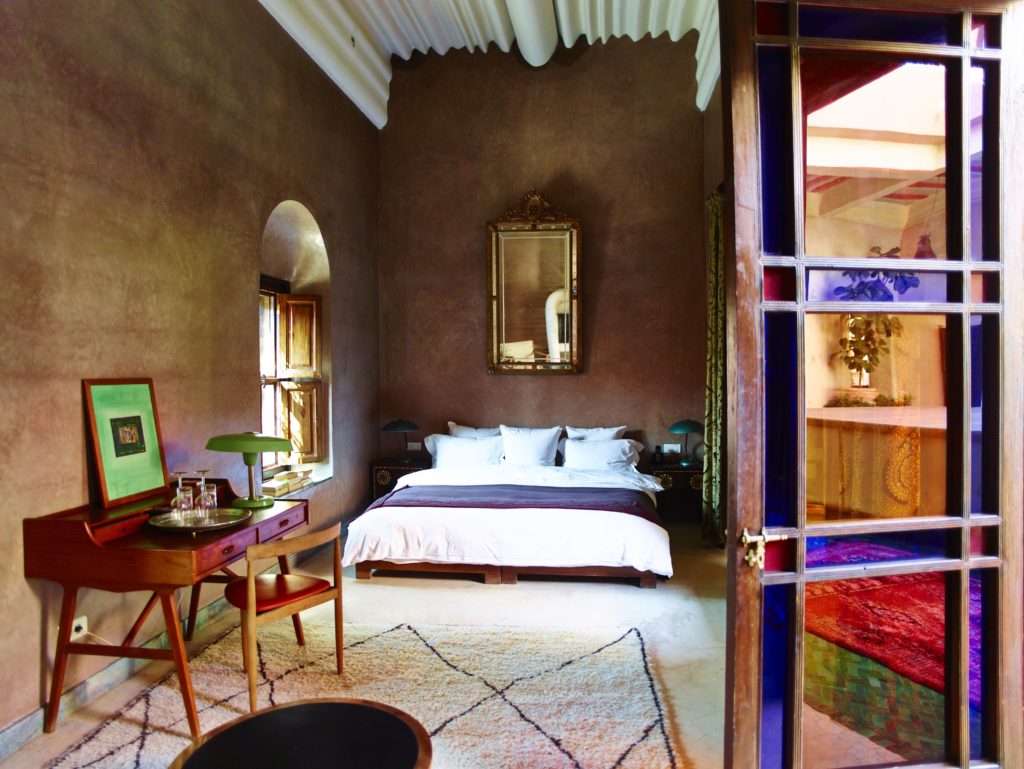 Two vintage green lamps and green matting around the art injects some zing into a soothing space.
All images courtesy of El Fenn in Marrakech.