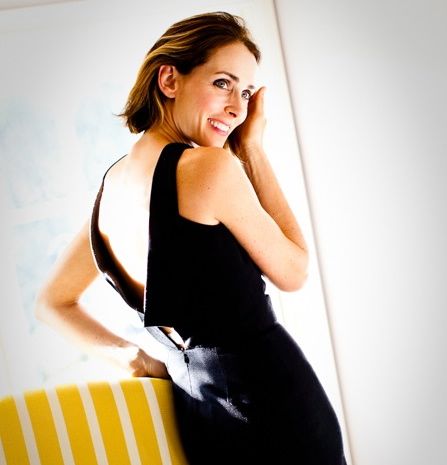 When designer Ruthie Sommers and her pooch appeared on the cover of domino in front of a killer, graphic pink couch, she quickly became the poster girl for a new approach to decorating.  Ruthie's early signatures–graphic prints paired with vintage finds, a vibrant approach to color, and a dose of laid back cool–inspired legions of fans (and imitators).  The genius of Ruthie's rooms is they are gorgeous but totally livable–she has an unpretentious approach to glamour that is completely refreshing.  Kids, dogs, families, parties–Ruthie's spaces look like the perfect backdrop for a well-lived life. Ruthie is currently designing a friend's pad and I cannot wait to see the result (or stay in the guest room)!  I asked Ruthie to share her favorite hotel with us and she picked the dreamy Palazzo Sasso hotel in Ravello where she went for her honeymoon. Read on for pics and Ruthie's take on why the Palazzo Sasso's charm trumps the Four Seasons any day.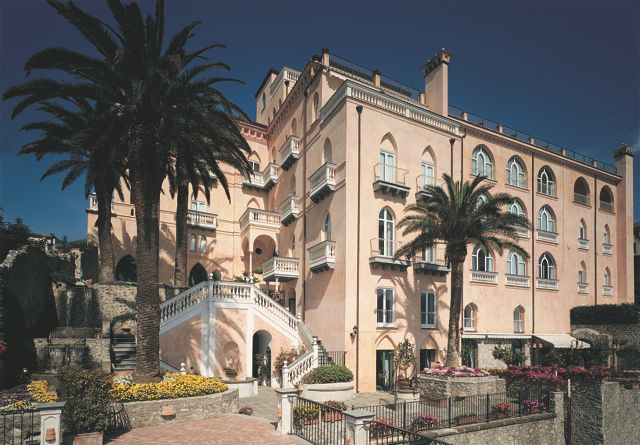 Hotel Chic: Tell us about your favorite hotel the Palazzo Sasso in Italy.
Ruthie: The service is impeccable. The view is outstanding. The food was exceptional.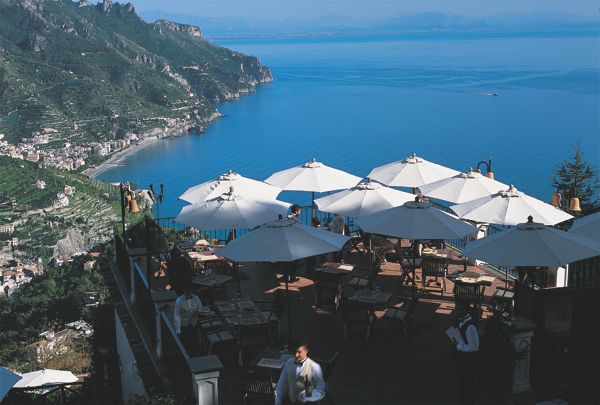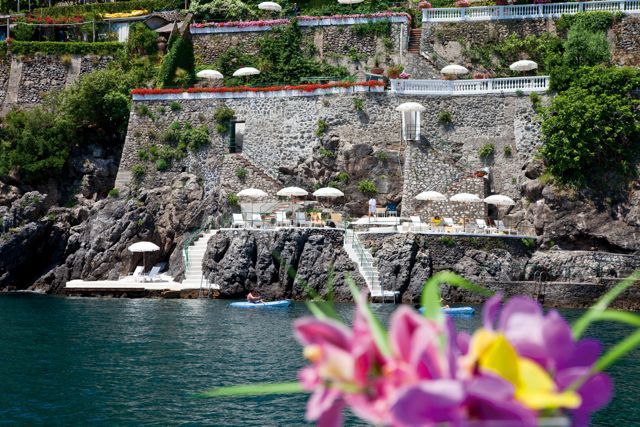 How did you discover the hotel and who did you go with?
I went on the first part of my honeymoon. It was recommend to us and it was glorious—very romantic and relaxing.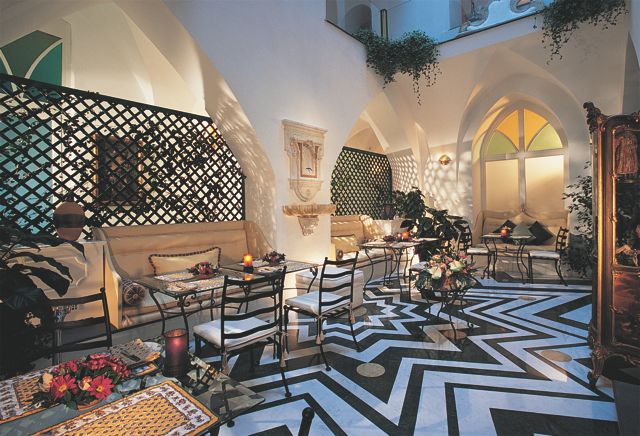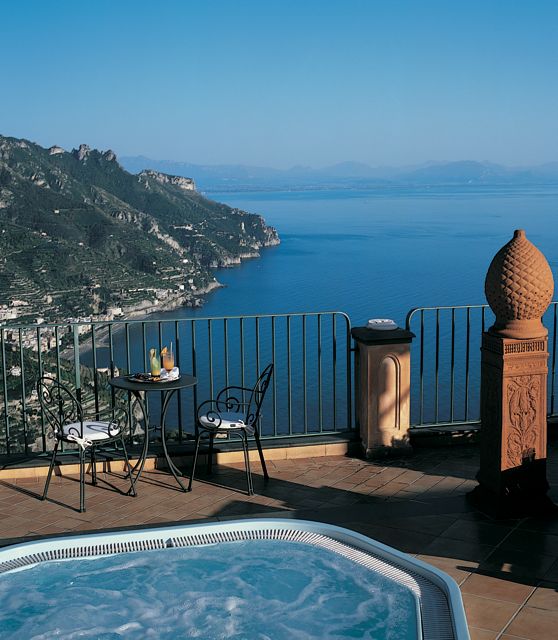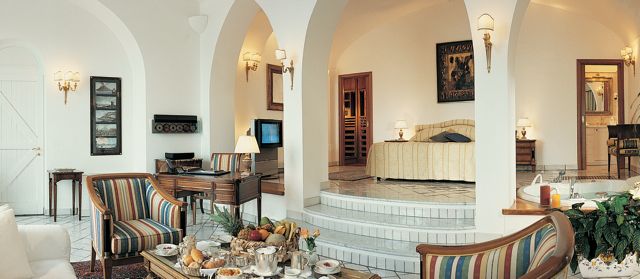 What is your favorite space at the Palazzo Sasso and why?
There are some very cool open rooms that super for playing scrabble and drinking wine. And there is a hot tub on the roof. It was heaven! But I loved our suite. The suites are amazing!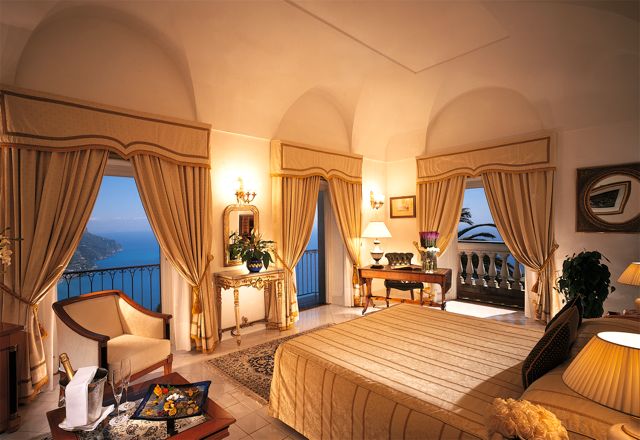 How would you describe your room?
The view and balcony were breathtaking and we loved our bathroom. Our room was not as large as you would imagine for a honeymoon suite, but it was perfect–this is what is charming to me about European hotels. I have lived in Paris and this kind of charm trumps the Four Seasons' massive rooms with too many TVs and bathrooms the size of small houses.
What advice do you have for someone visiting the Palazzo Sasso?
There are some amazing local restaurants and there is a monastery near the hotel that is beautiful.  But I would say the towns around the hotel are average. I am not a big shopper though so this didn't bother me. Also, it was a tad cold in October so I would go during the warmer season. Definitely get a room with a view of the ocean.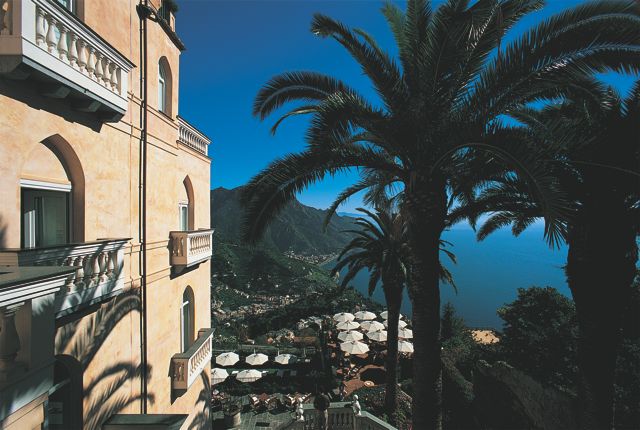 If you could take design inspiration from the Palazzo Sasso and translate it into a project, what would it be and why?
Great question! The arches and all of the architecture, the floors, and everything about the exterior.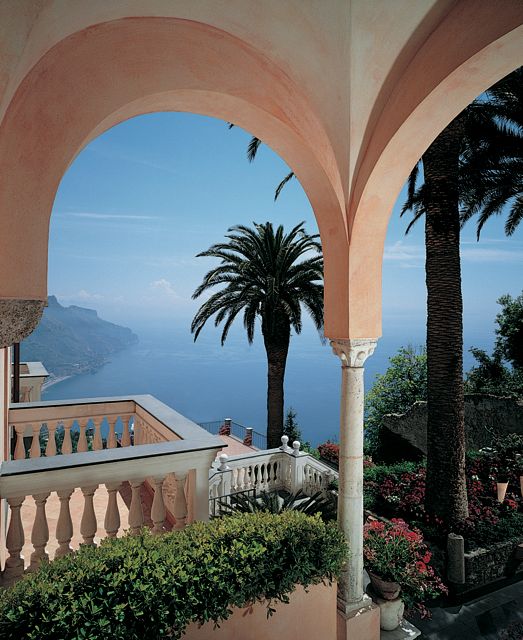 Any interest in designing your own hotel?
Not at all. The thought gives me a headache! Let's leave that to people who know what they are doing. I love people and my clients too much to veer off into something more commercial. Well, I take that back. I would love to design one, just not produce it…
Photos courtesy Ruthie Sommers and the Palazzo Sasso hotel