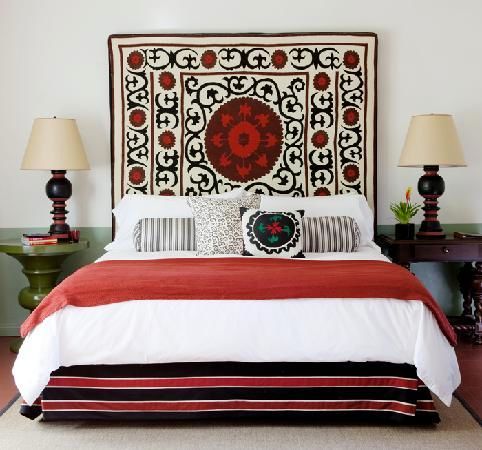 The color-saturated Colony Palms Hotel in Palm Springs, California is a perfect example of taking design inspiration from another part of the world and giving it a fresh spin. Designer Martyn Lawrence Bullard (currently vamping it up on Bravo's Million Dollar Decorators) translated some of the best elements of Moroccan style to create this sexy and exotic hotel.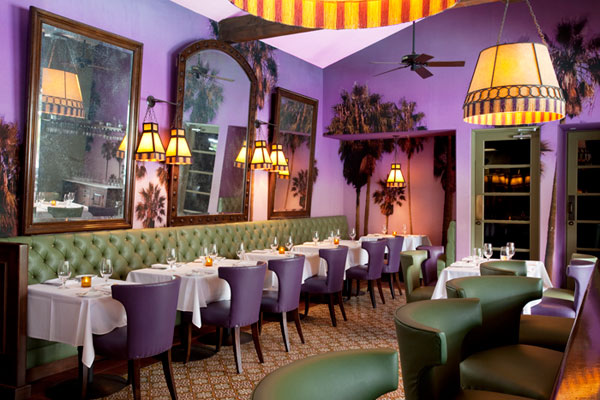 The 57 room hotel was originally operated as a brothel/speakeasy/ and gambling den in the mid 1930s. In the late 1940s it turned into a glam retreat for young Hollywood including Sinatra's crowd. If only these walls could talk!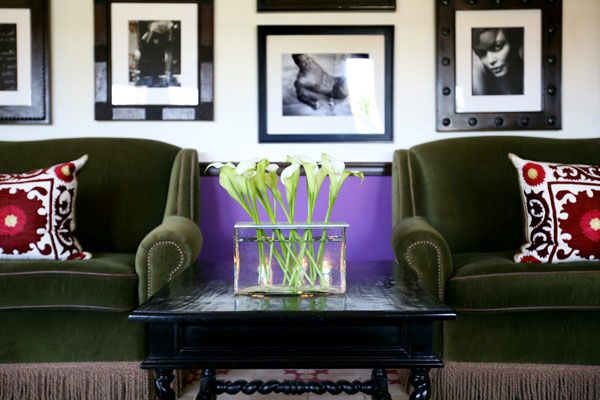 There's a lot to love here designwise–the vintage black and white photographs of old Hollywood, the intense colors (loving moss green and purple), and the incredible textures (note the fringed and studded velvet arm chairs above). But the wow factor lies in Martyn's brilliant use of Uzbekistani suzanis. Graphic and colorful versions of this ancient textile art grace oversized headboards, pillows, and are even framed as art. Simply gorgeous.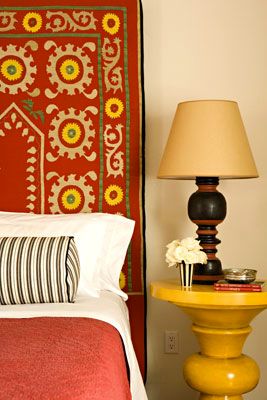 I think upholstering a suzani onto a headboard is genius. It is a look I hadn't seen before and it feels so incredibly current. The measurements for this oversized heardboard is 6′ 6″ wide, 6'8″ tall, and 4″ thick.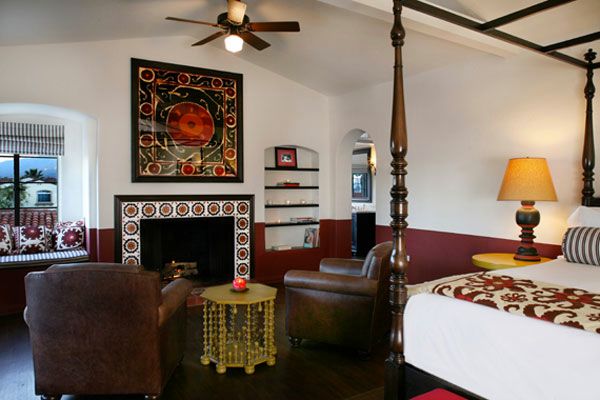 Framing a suzani is a wonderfully unexpected art idea.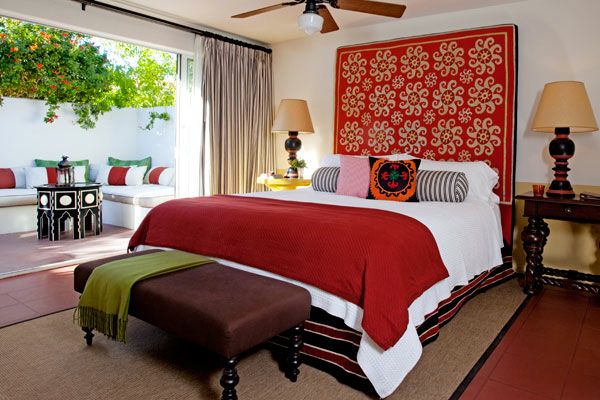 To recreate the look of the Colony Palms at home, you will need to hunt for some suzanis or suzani inspired designs. Note that traditional suzanis are embroidered, while many of the modern interpretations feature designs that are printed. You can expect to pay about $40 on up for pillows on Etsy and eBay, while textiles run anywhere from $100 to $400. Here are a few sources for suzani chic style (and as always when shopping on Etsy and eBay etc. investigate the vendors you shop from, and take the terms vintage and antique with a grain of salt, I would focus more on finding a pattern you love at a good price.)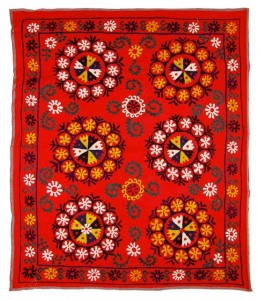 Silk Suzani from Uzbek Craft.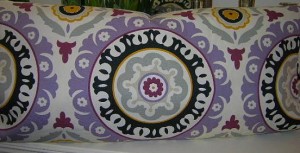 Divine suzani pillow in purple, grey, cream, and black from Etsy.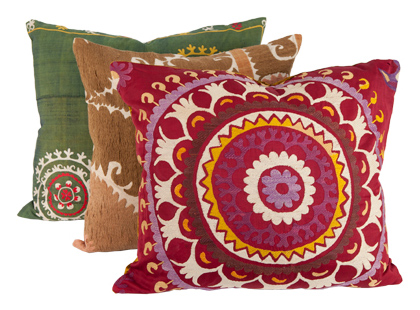 Pretty vintage throw pillows from Jayson Home & Garden.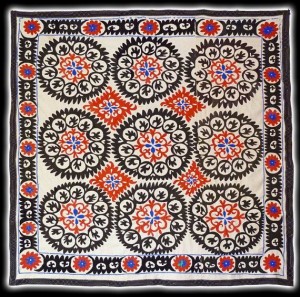 Samarkand Rosette Suzani from Etsy.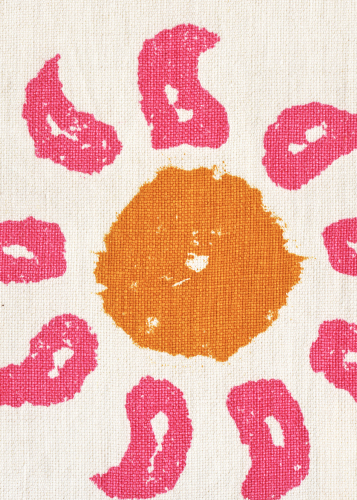 For another take on the look, Kathryn Ireland (also on Million Dollar Decorators)  has a terrific line of suzani inspired fabrics which she calls Mexico Meets Morocco. The pink colorway of the Marrakesh line is shown above, it would look terrific in a girl's room.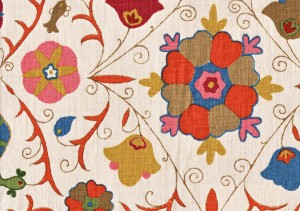 Here are two colorways of Kathryn's Safi Suzani line. So pretty.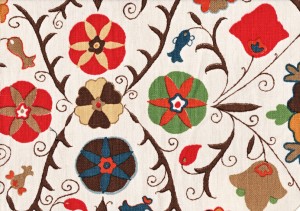 Cheers!