For spring, designers sent strong, saturated colors down the runways. Bold stripes, color-blocking, and monochromatic looks have taken hold of the fashion set, but the color that is capturing everyone's attention this season is orange.
Whether vibrant or more rusty, orange feels incredibly current.  It is also one of those magical hues that has the power to banish the blahs–it's impossible to be in a bad mood when you're wearing orange.
The same goes for interior design–a burst of orange adds a cheerful pop to a space and is perfect antidote to a myriad of design conundrums. Boring beige room? Throw in some orange pillows. Dark space? Liven it up with coral walls. Need an instant touch of summer? Tangerine curtains and bedding does the trick. The lovely L'Andana resort in Tuscany  is a terrific case in point. From the  exterior walls to the silk curtains–orange adds a marvelous vibrance to this exquisite hotel.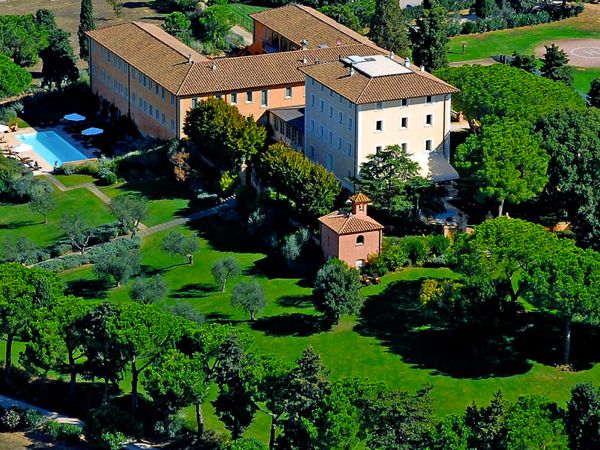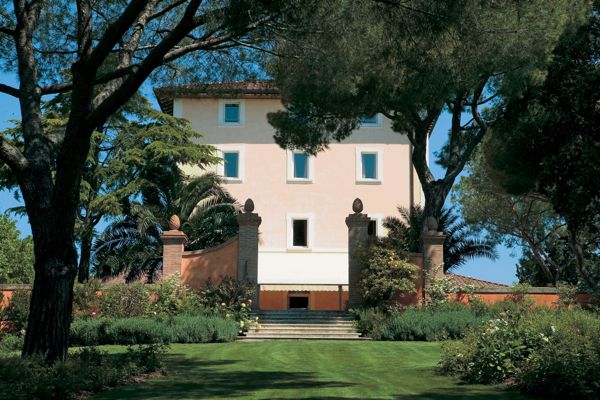 L'Andana is celebrated French chef Alain Ducasse's 33-room Tuscan resort (he also has two hotels in France). Set on 1200 acres, the hotel is the former summer residence of Grand Duke Leopold II. The hotel features a spa, a couple of pools, a golf course, and an incredible restaurant helmed by Ducasse's protégée Christophe Martin.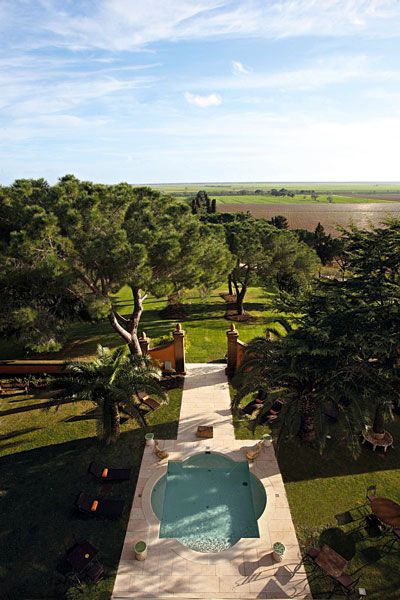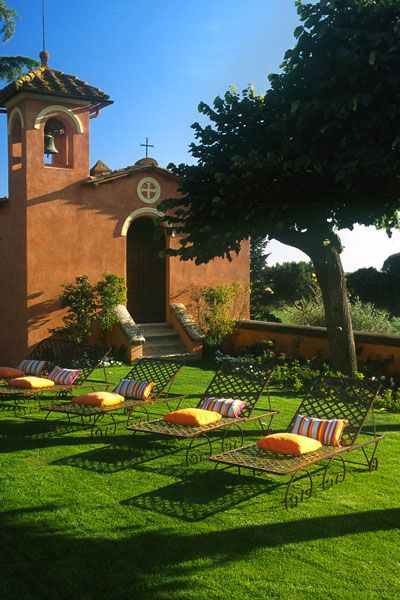 For those of you looking to have an intimate destination wedding, the hotel features a charming (coral!) chapel on the property.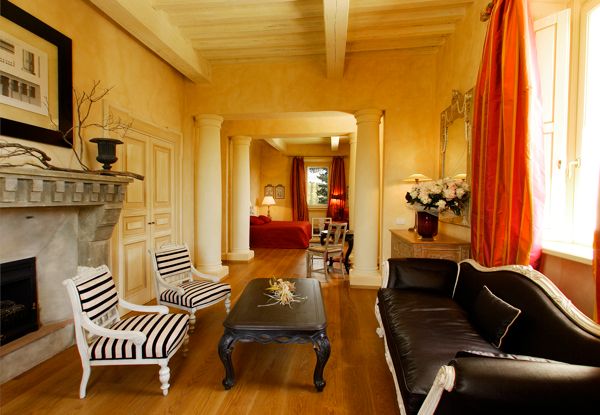 The gorgeous interiors are the vision of architect Ettore Mocchetti, editor of Architectural Digest Italia. The spaces feature a wonderful mix of bold color, ornate Italian antiques, luxe materials, and classical architecture.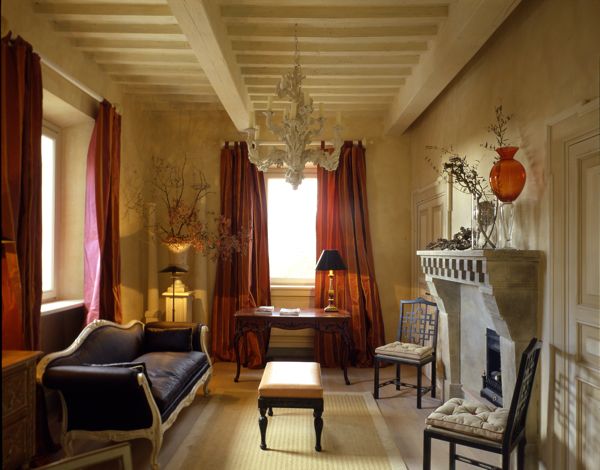 The living room of one of L'Andana's suites. Note how chocolate leather updates the antique sofa. Imagine however this room with beige or even white curtains–it just wouldn't be the same. The orange curtains absolutely make the space.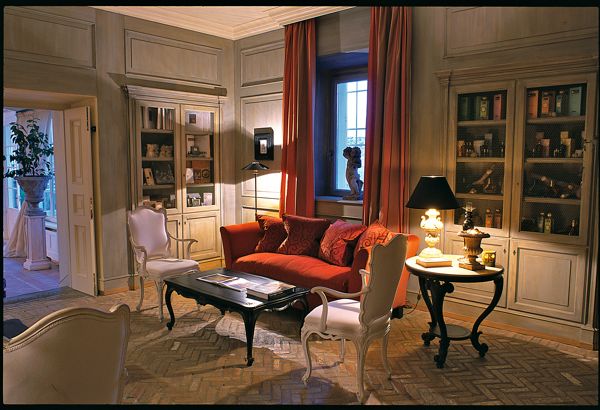 I adore the brick herringbone floors here. They would be heavenly on a terrace, a garden walk, or the floor of an elegantly rustic living space. The orange velvet sofa with  pillows and curtains in the same hue is incredibly glamorous.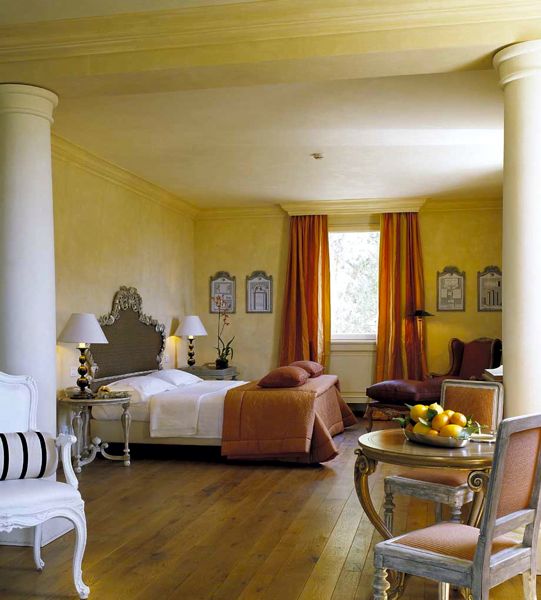 Here, sponged yellow walls bring in the Tuscan sun, while  silk taffeta curtains glow with the sunlight. Dusty orange upholstery on the chairs and a pumpkin bedcover pick up the sunny hue.
Love the Italian scrollwork headboard. So glamorous.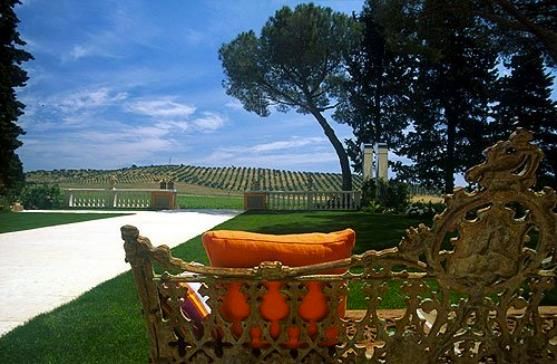 Sometimes an orange pillow is all it takes….
Cheers!