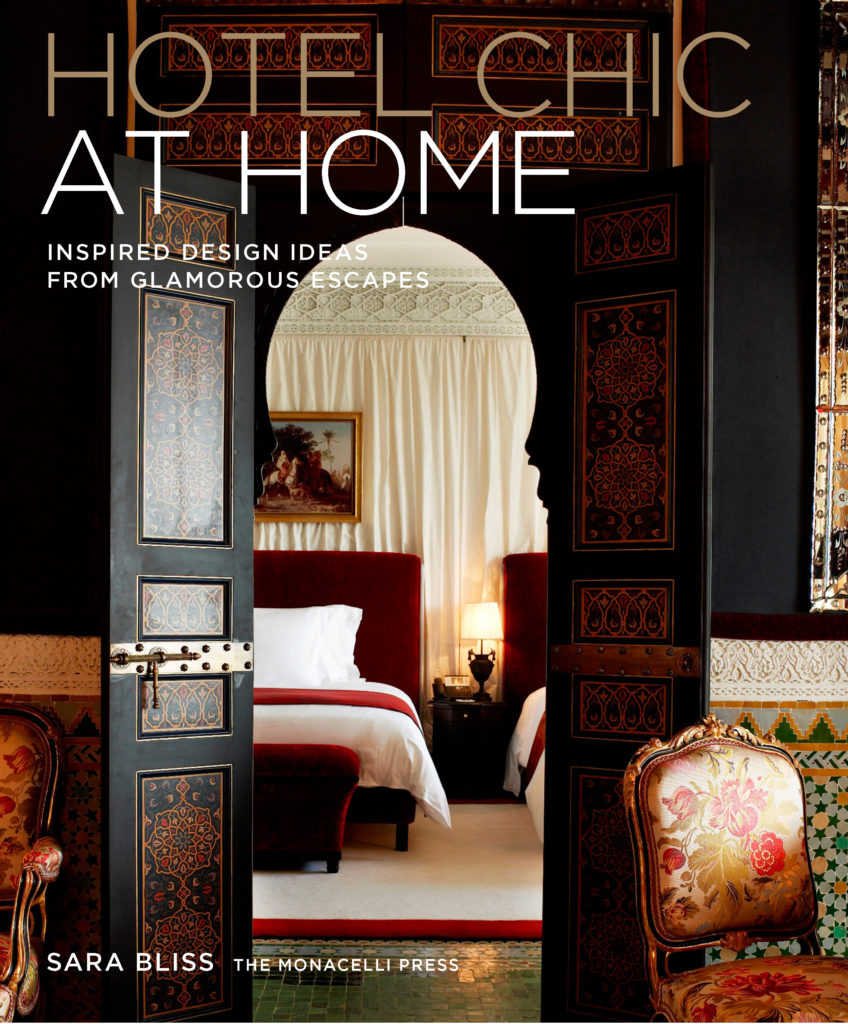 The Hotel Chic book hits stores November 8th! Given that it is election day, think of Hotel Chic at Home  as a fun distraction from the complete insanity that is politics at the moment. Design and travel are two subjects that are definitely nice to get lost in. The book features over 130 of the coolest hotels around the globe and tells readers how to recreate the look at home. The book is a hybrid of travel wishlist, design guide, and celebration of global hotel style. I love that you can use it as a hip hotel guide to plan your next trip, or as a place to find original design ideas for every room in your house.
With boutique hotels striving to look and feel more like home, it's not a surprise that they would serve as inspiration for home design. The fact is even the most stunning hotels face similar design challenges as homeowners—small rooms, dark spaces, or unexpected architectural features. As hoteliers want to book every room every night, they have to overcome those limitations through design– enhancing dark spaces with bold pattern; maximizing small rooms with a clever furniture layout, or standing out against the crowd with a one-of-a-kind design.
The design solutions in Hotel Chic at Home are arranged by room—including bedrooms, baths, outdoor spaces, dining rooms, dens, and even children's rooms and foyers. Looking for some ideas to update your pad? There are hundreds.
The book also features interviews with an incredible group of interior designers including  Michele Bonan, Alessandra Branca, Christiane Lemieux, Joe Lucas, Madcap Cottage, Mary McDonald, John Robshaw, and Tilton Fenwick reveal what they love about their favorite hotels around the globe. Hotel Chic at Home is a celebration of travel, of design, and of the immense possibilities of creating something inspired by both, but all your own—a space that doesn't exist anywhere else.