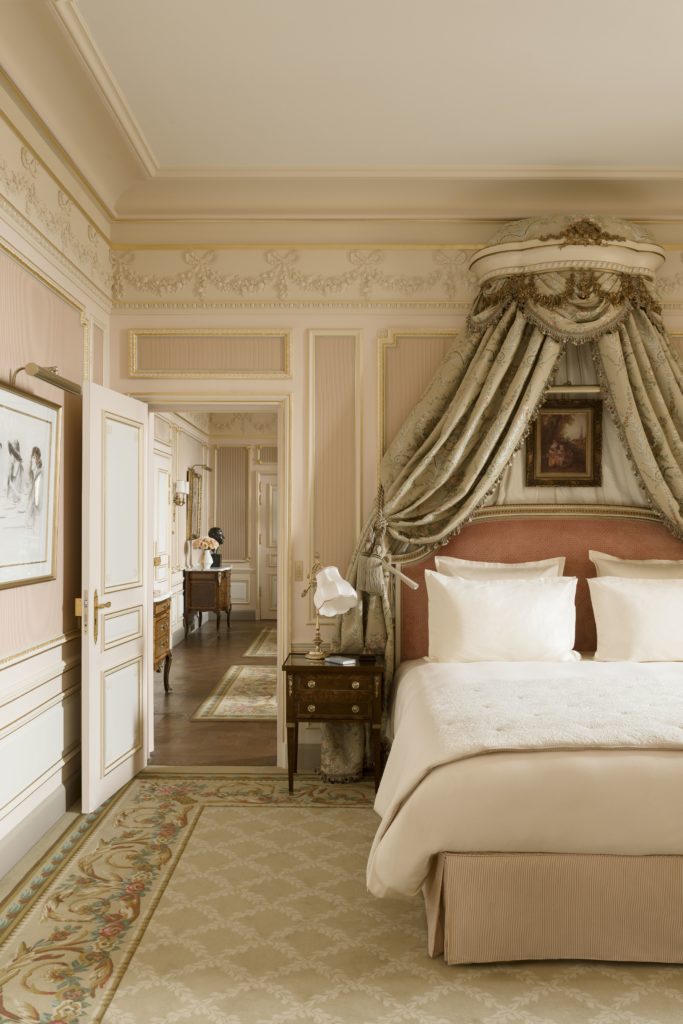 I'm all for cool hotels with innovative design ideas, but there is something so transporting about stepping into a classic grand hotel. Take the unrivaled Ritz Paris. Originally a private palace, it opened as a hotel in 1898 and became one of the world's most legendary hotels. A celebration of French 18th century design with lots of Louis furniture, silk brocade fabrics, tapestry carpets, and antiques, it was unrivaled in its glamour. However like all grand dames, it's beauty began to fade and hotel insiders began using the word 'tired' to describe the rooms in recent years. Designer Thierry W. Despont repeated the word when describing his revamp to The New York Times. "It needed a redo, but maintaining its essence and strong identity was essential, and my vision was to keep the Ritz exactly as it was but better," Despont told the paper. This summer, after a four year refresh, the hotel opened its doors again with a few new details–the first Chanel Spa ever, a new hotel garden, and fewer rooms (142 rooms down from 159).  Walking into the hotel's spaces is like stepping back in time, to a more refined era when the hotel was new and of-the-moment and Hemingway and F. Scott Fitzgerald made it the place to stay. Not an easy feat, but Despont pulled it off perfectly, honoring the hotel's storied style. Here are a few pics of what to expect: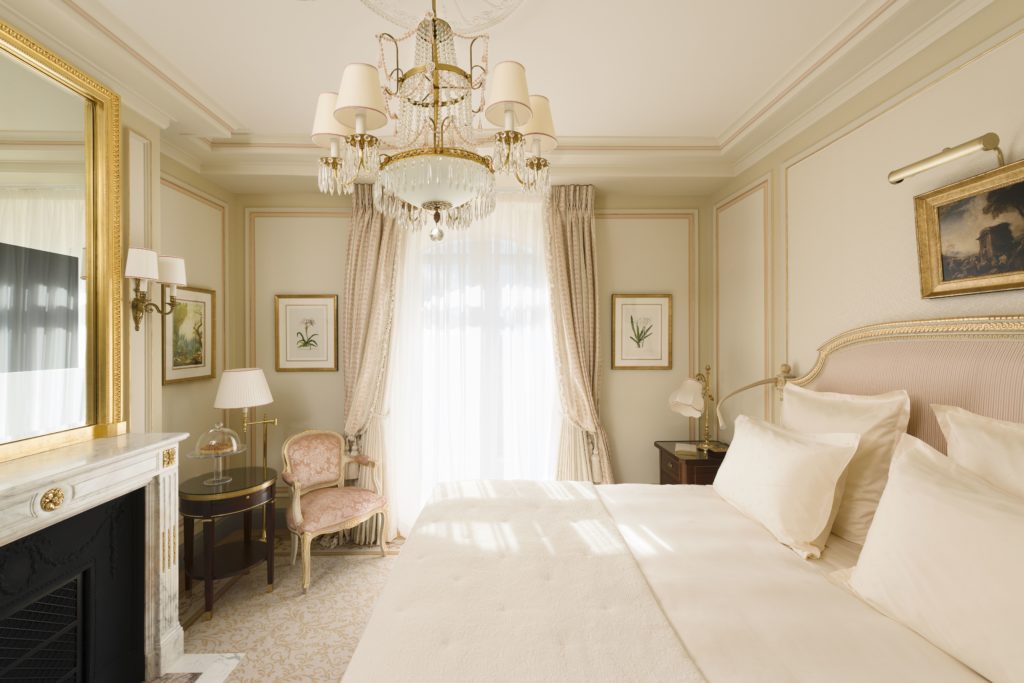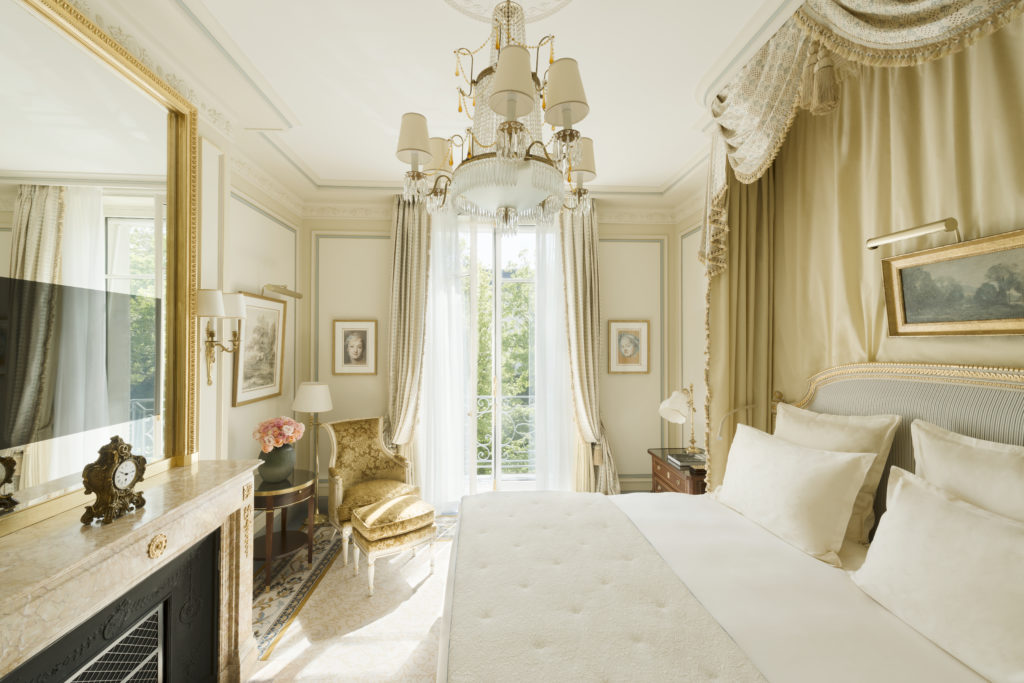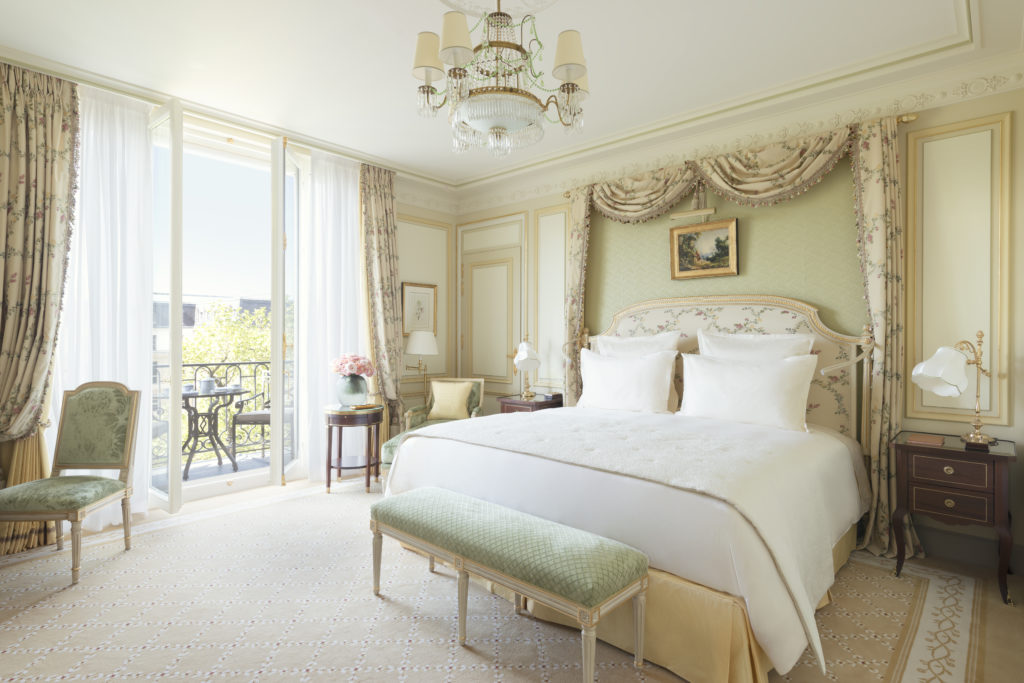 Romantic is such an overused word when it comes to describing hotel rooms and travel in general, but these rooms really are. The marble fireplaces, the silk curtains, the brocade upholstered armchair, the silk headboards all create a totally romantic vibe.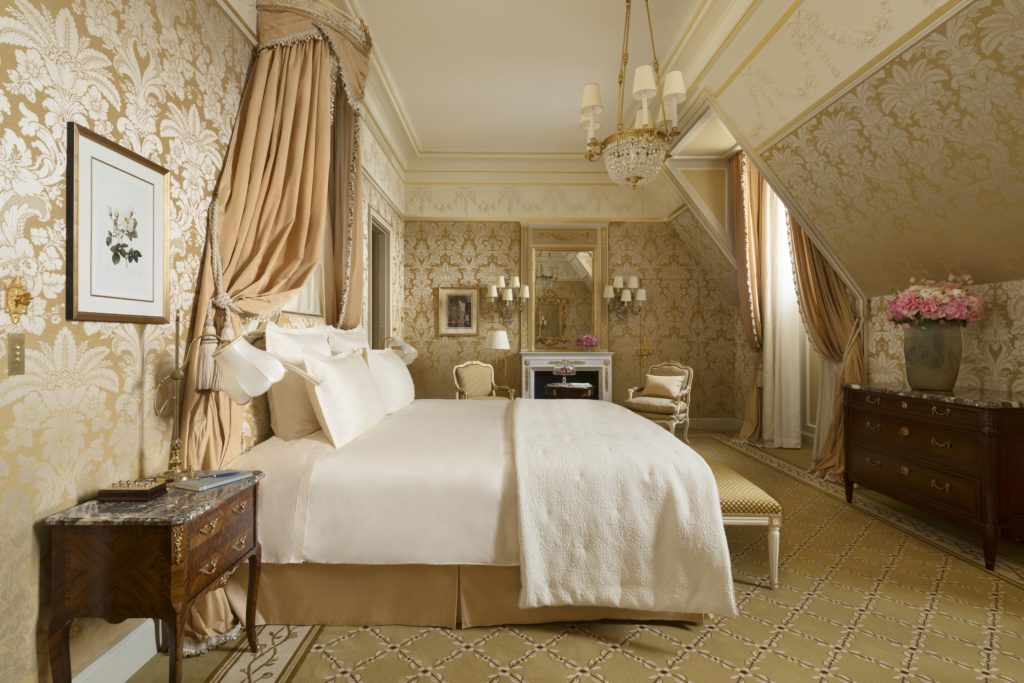 The F. Scott Fitsgerald suite is one of the most opulent with silk brocade wallcoverings throughout.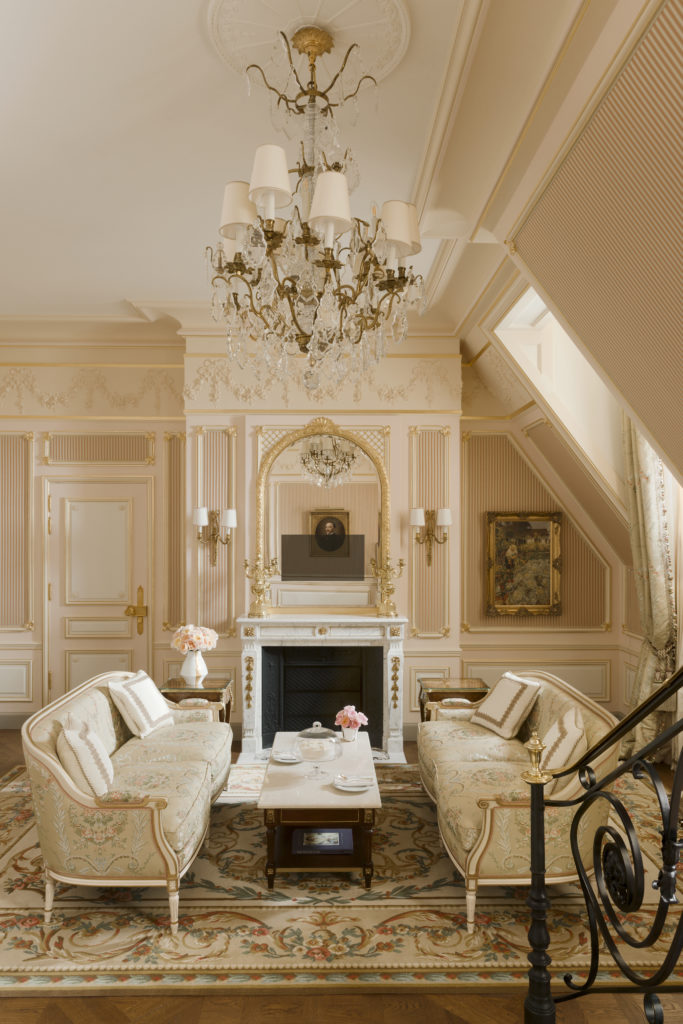 Ready for tea in ballgowns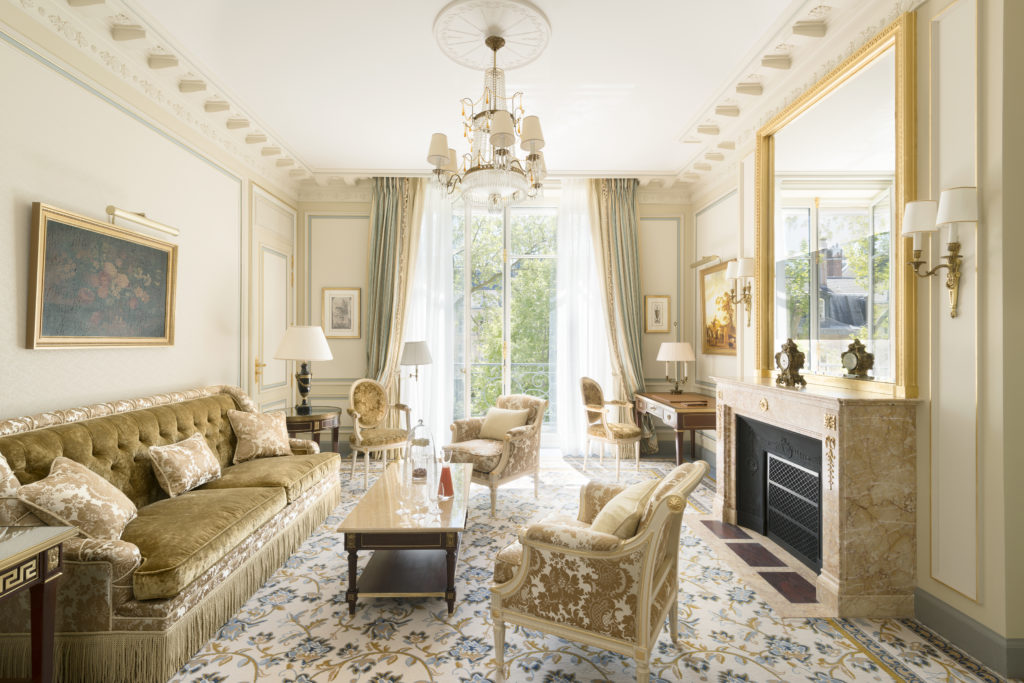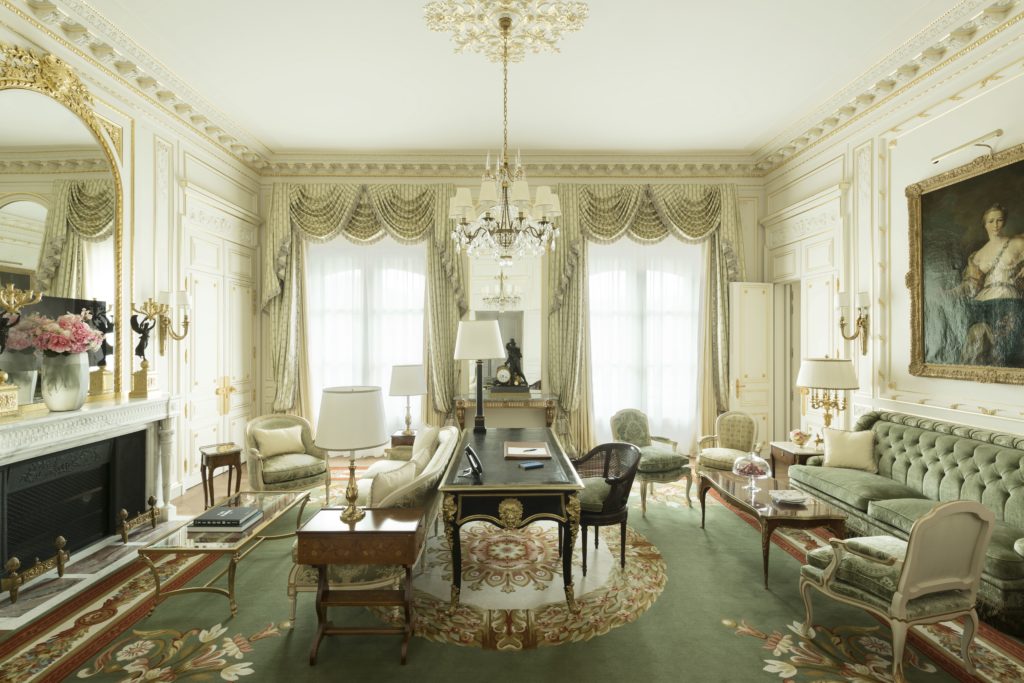 So many decorating details of a bygone era: fringed sofas, chandeliers, portraits, dark floral canvases, and richly patterned fabrics.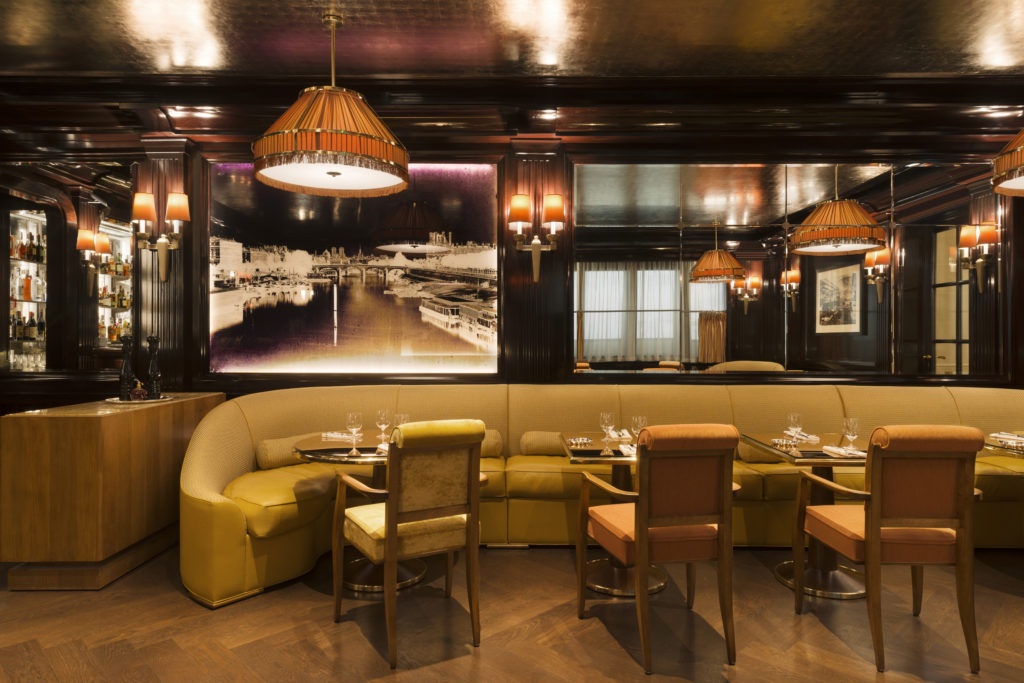 The Ritz Bar and the teeny Hemingway Bar are two spots for a (very expensive) cocktail. The bartender Colin at the Hemingway Bar is known for his custom cocktails,and it's worth the splurge to experience. I also love the design of the Ritz Bar above, very different than the rest of the hotel it has more of a 70s vibe.
Coco Chanel lived at the Ritz for decades. Her namesake suite with its Art Deco inspiration and ivory palette  is the most popular at the hotel.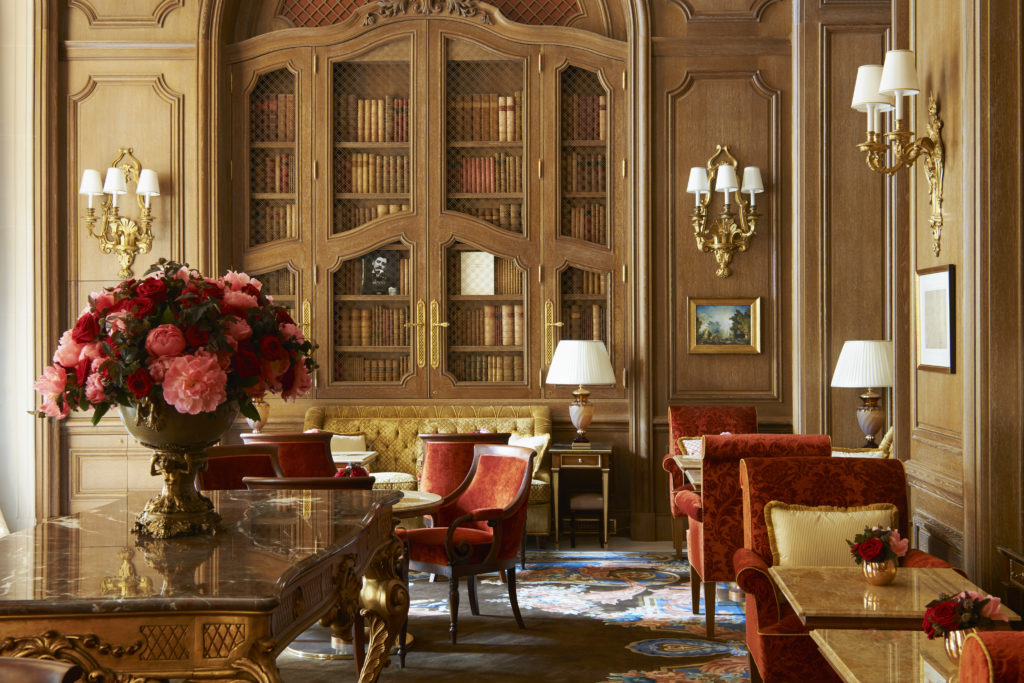 The Salon Proust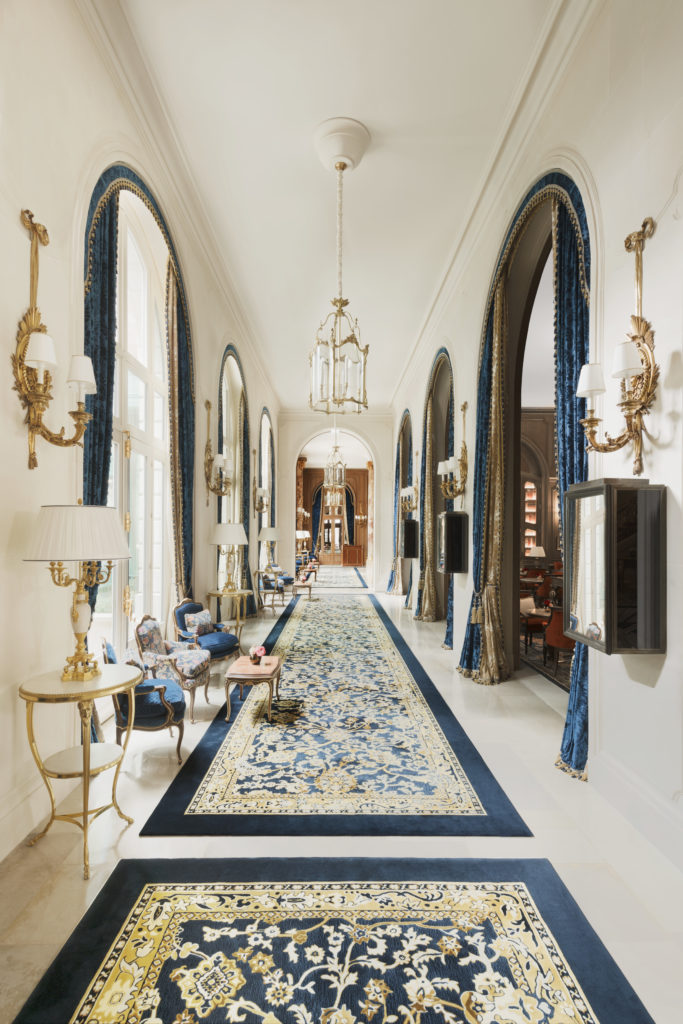 All images courtesy The Ritz Paris