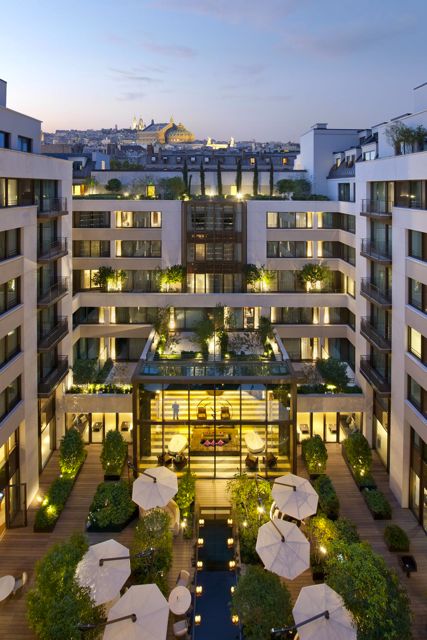 The Mandarin Oriental just opened in Paris this summer, adding to the list of grand and luxe Right Bank Hotels. The interiors are exactly what you would expect from the brand, a posh fusion of East and West design. But it is the elegant architecture and the lush interior courtyard that really sets the hotel apart.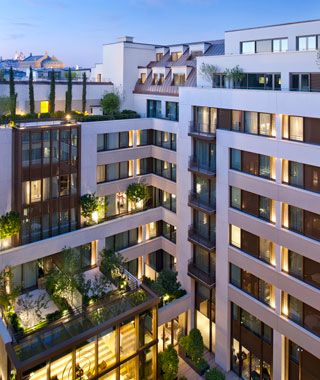 Architect Jean-Michel Wilmotte did an incredible job of renovating the 8-story c. 1930s building, working closely with landscape designers Neveux-Rouyer. The 138 rooms either look out onto the Rue Saint Honore or out onto the courtyard. Many of the suites feature beautifully landscaped terraces.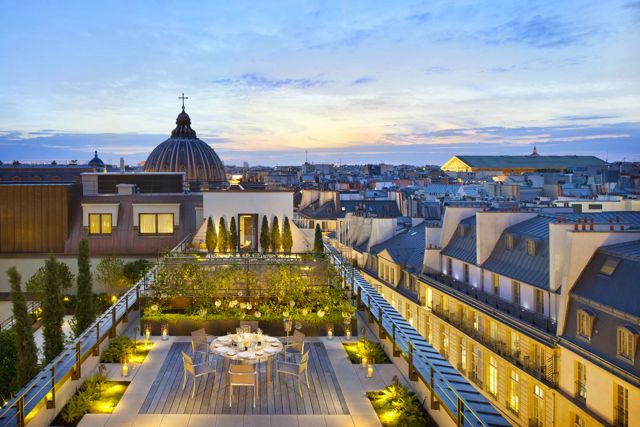 The terrace and the view from the Royal Mandarin Suite. Breathtaking.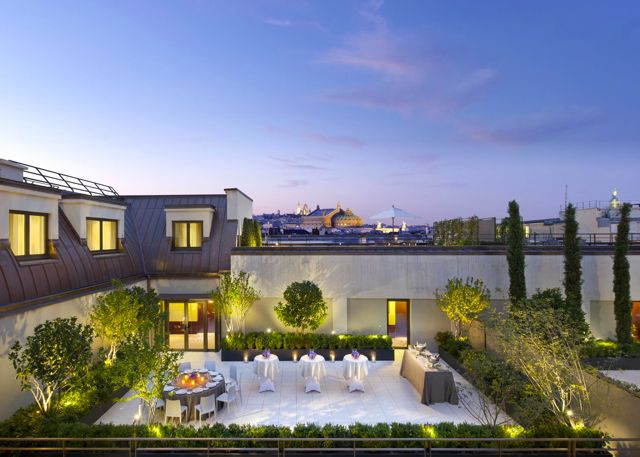 The terrace on the 6th floor. The landscape designers cleverly placed lighting amidst the foliage for a glowing effect.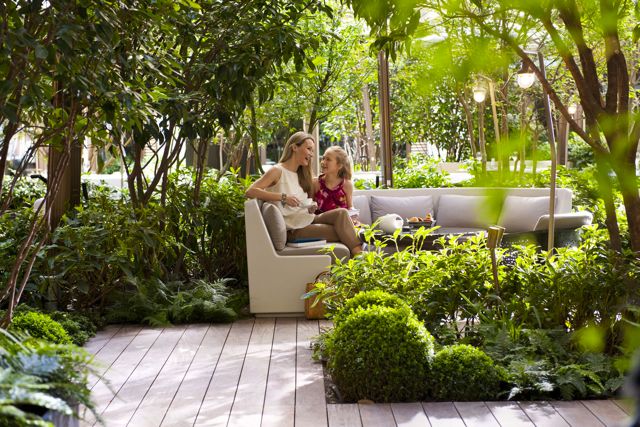 A cozy perch within the courtyard.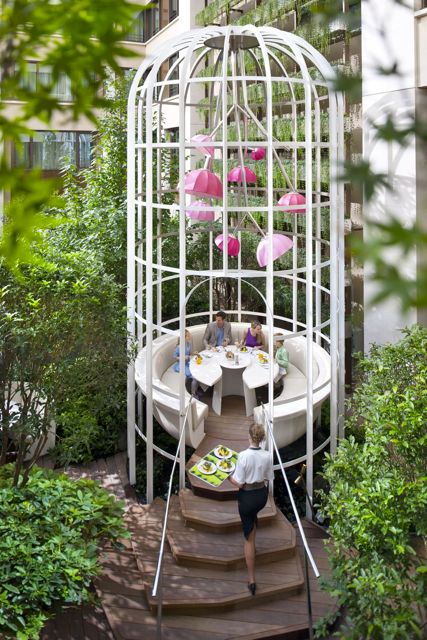 The garden table in the courtyard mimics a glam birdcage.
All images courtesy Mandarin Oriental.