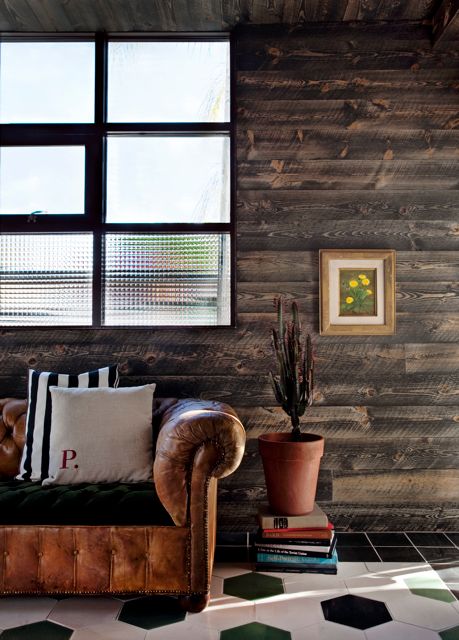 Following on the hip heels of Palihouse in West Hollywood, developer and hotelier Avi Brosh has just launched Palihotel on L.A.'s happening Melrose Avenue. The 32 room boutique hotel has a similar cool, laid back and un-hotellike vibe as its predecessor, but amps up the throwback design cues with loads of vintage furniture & art, along with a 70s color palette in the guest rooms.  The walls above are ghost wood while the vintage leather sofa is notable for the unexpected combo of worn leather with a green velvet seat cushion.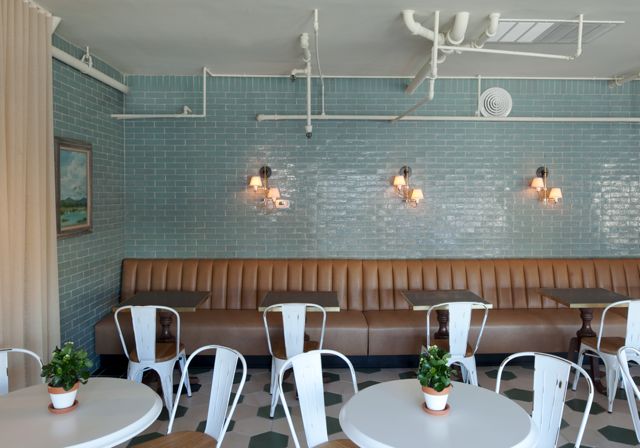 Check out the dining room details–greenish blue subway tile, leather banquettes,  throwback painted metal and wood chairs, and 70s style hexagon floor tiles.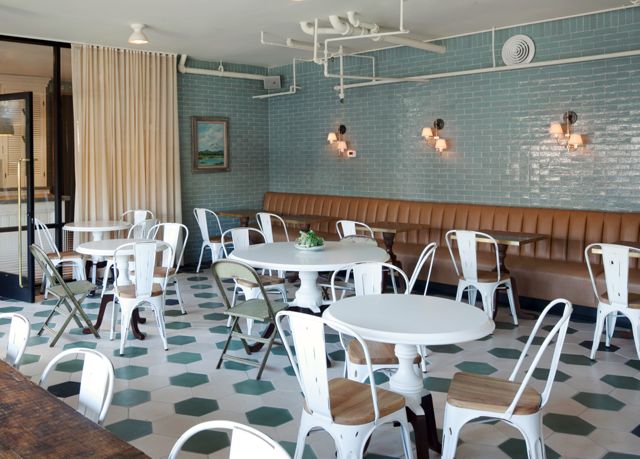 Brosh designed the dining, lobby, and food areas to be communal and establish a friendly, neighborhood, community vibe. A communal wood table that you can glimpse in the lower left sets the tone.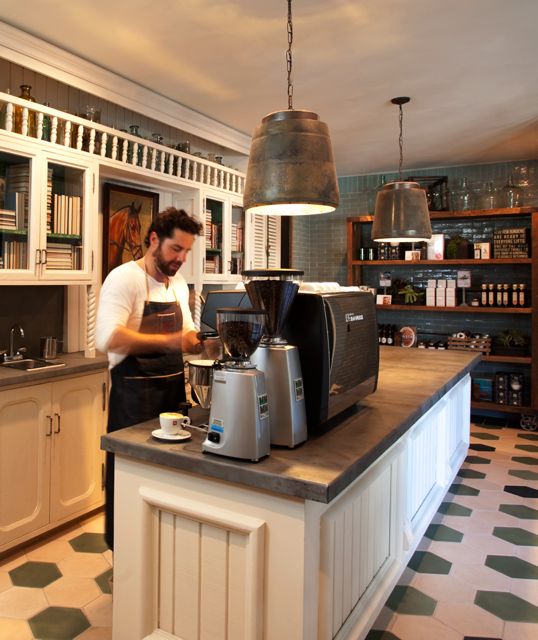 Elements like vintage books stacked in the cabinets, glass bottles displayed behind the railing, and a flea market horse painting, evoke a homey kitchen feeling.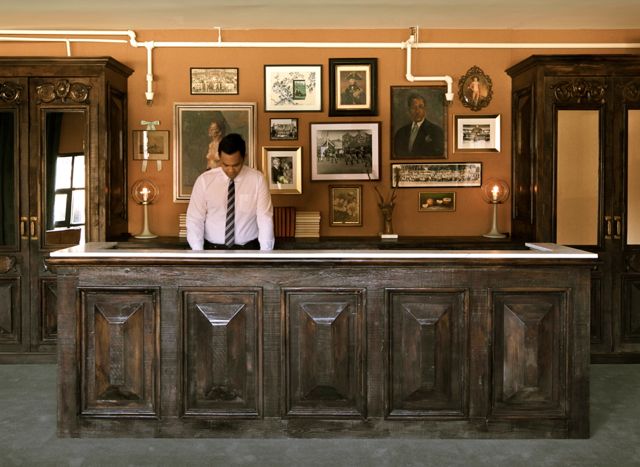 The unconventional front desk is crafted from vintage wood topped with marble. A gallery style display on the wall shows off vintage art and photographs. Along with 2 mirrored wardrobes, the space is filled entirely with stuff you could find in your grandmother's attic. The key here is the way all the pieces are displayed and edited–it's an example of how everything old can be new again.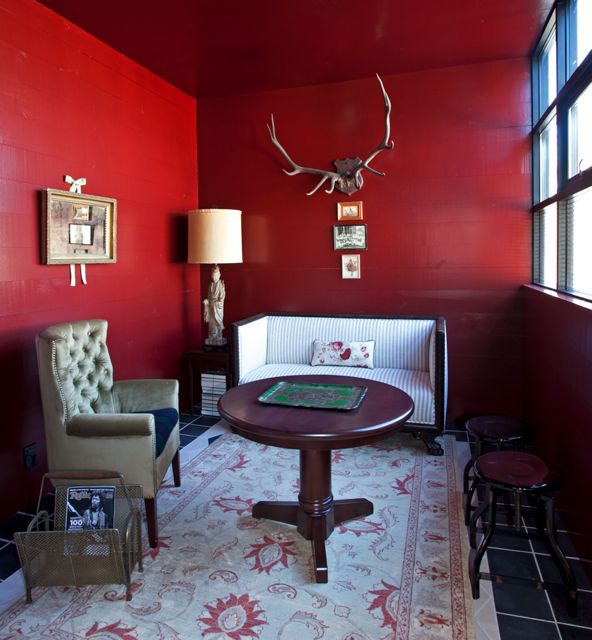 The waiting room features red walls and ceiling. It's a space you either want to hang out in all day or you don't vibe with at all. Red rooms have that effect on people. You either love them…or not. I actually really dig this space, I bet it is especially cool at night.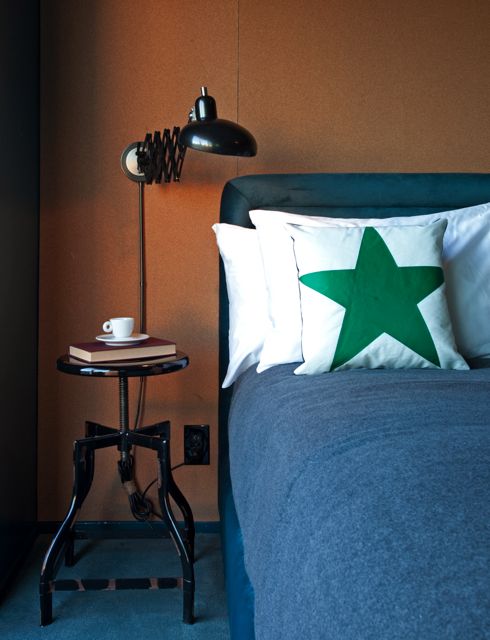 Cork walls give the space a warmer feel that paint would. A vintage metal stool doubles as a bedside table, while an accordion metal task lamp is a groovy choice for reading in bed.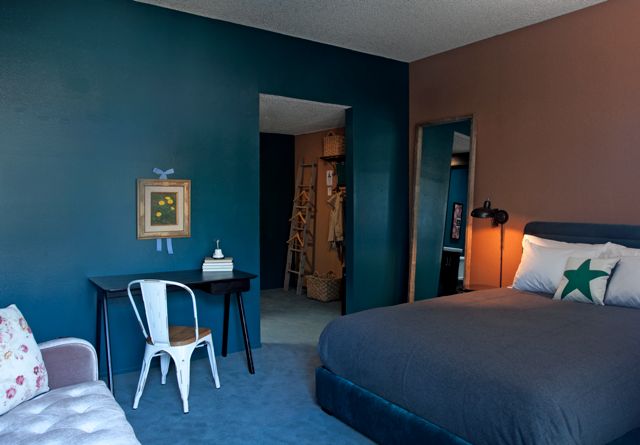 One thing the guest rooms don't have is traditional closets (with a door). Instead, they have this open concept closet with the ladder, hangers, and baskets. What do you guys think?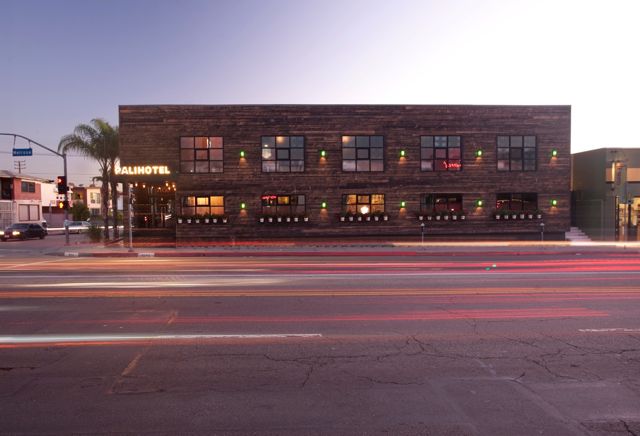 Location, Location, Location. For design junkies, the hotel is located down the block from the Pacific Design Center. And for fashionistas, Fred Segal is right across the street.
GET THE LOOK: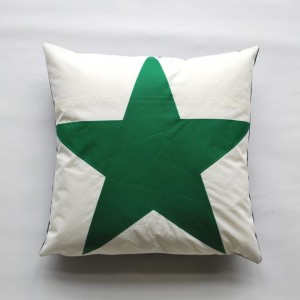 Star pillow made from recycled boat sails on Etsy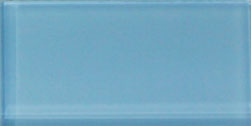 Blue subway tile from subwaytileoutlet.com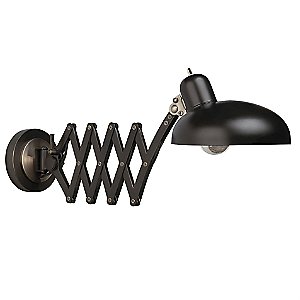 Robert Abbey's Bruno Scissor Arm Pharmacy Sconce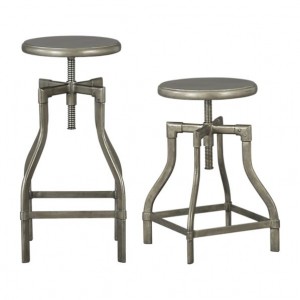 Turner Bar Stools from Crate & Barrel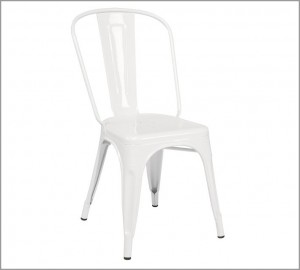 Tolix Cafe Chairs available through Pottery Barn and Design Within Reach