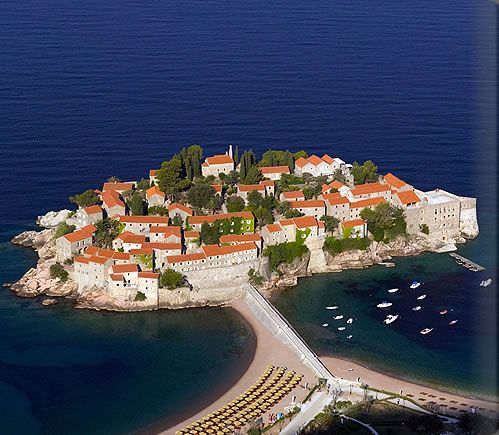 I keep hearing travel insiders talking about Montenegro as an absolute wishlist destination. From these pictures you can see why this Connecticut-sized country is capturing everyone's attention. Set on the Adriatic coastline in Eastern Europe, Montenegro boasts a magical pine covered mountainous landscape along with beautiful beaches and a sparkling green sea. To boot, it offers the old world charm and history of its picturesque red-roofed 15th century villages. Mountains, beach, history–an amazing combination.
Aman Resorts has just completed a four year undertaking to open Aman Sveti Stefan. On the tiny islet shown above and below, they have revived this incredibly unique hotel property located in a 15th-century village. (The original Sveti Stefan hotel was a hit in the 1950s with the likes of Sophia Loren and Marilyn Monroe,  but it closed in the 90s). For this exceptional revival, the island's original stone buildings and houses, which were once occupied by fisherman, were painstakingly renovated and preserved. What I love most is that they managed to keep the original character and architecture of this magical islet, while still creating a luxe hotel.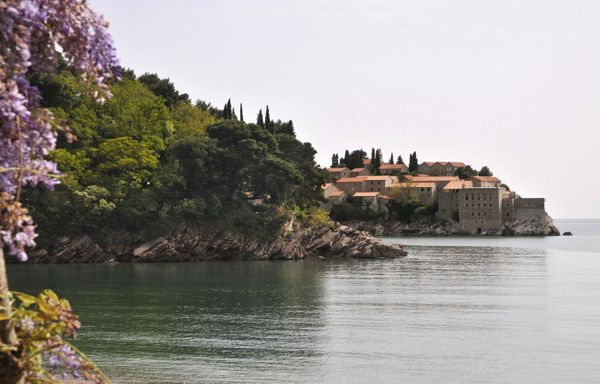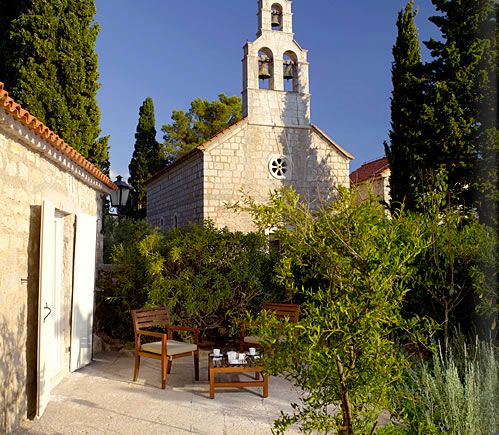 There are 50 rooms and cottages on the island. The designers kept churches, markets, and restaurants on the island so guests feel as if they are staying in a quaint village rather than a typical hotel.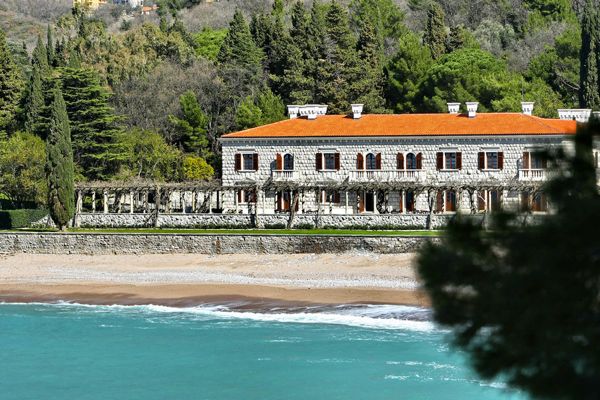 The resort also features the renovated Villa Milocer across the water which has 8 suites. If you want interiors that are feel entirely new, stay there. But the island accommodations below are much more unique.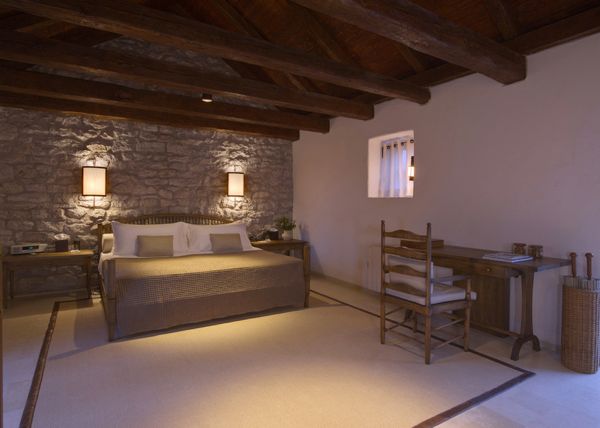 I love that they retained the original stone walls and then designed understated custom furniture to work with the surroundings. It is sort of a monastic look, but I'm sure it creates feelings of peace and calm.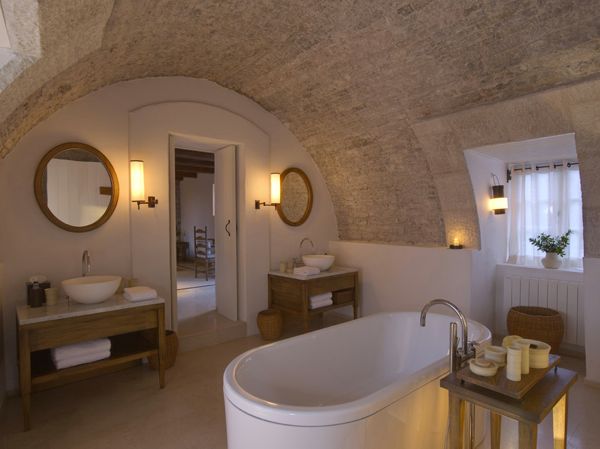 Incredible. It's all about the architecture in this heavenly bathsuite. The simple, clean lined furniture and fixtures compliment the neutral colors and natural materials nicely.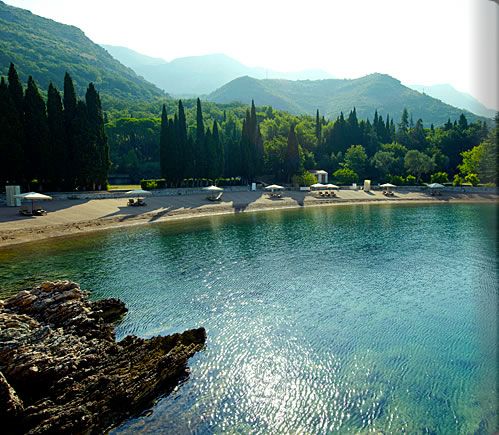 Stunning beaches at the resort. Look at that backdrop.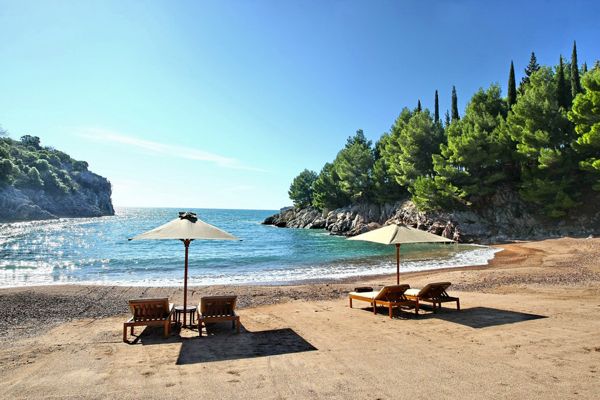 Dreamy. The beach at Villa Milocer.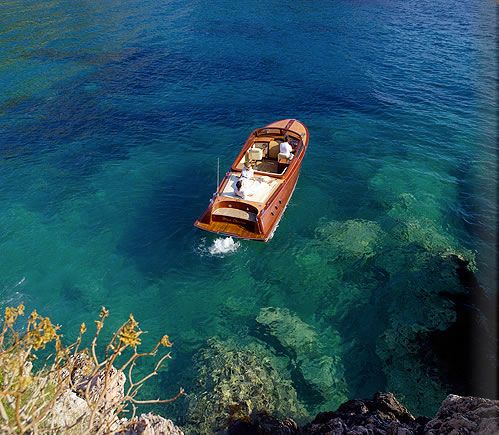 Happy Travels!