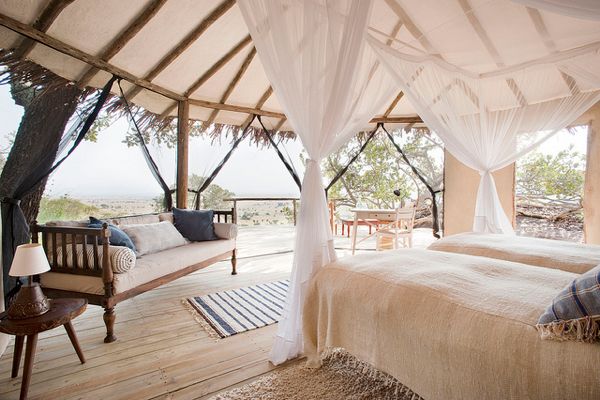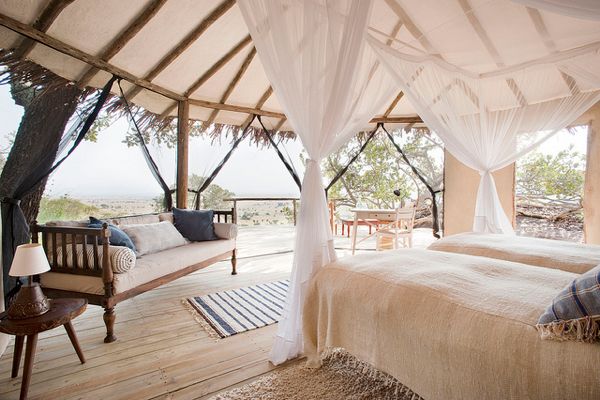 For those of you looking for adventure, it doesn't get much better than the Lamai Serengeti located in the northern section of the breathtaking Serengeti National Park in Tanzania.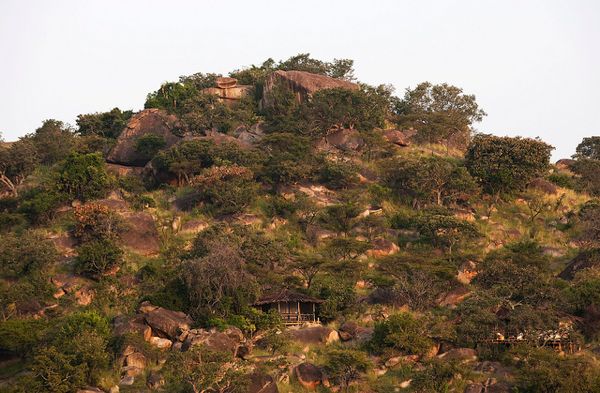 Owned by Nomad Tanzania, one of the top safari companies in the region, Lamai Serengeti boasts 12 rooms that offer views  of the Mara River Valley. The lodge is incredibly unobtrusive, camouflaged into the hillside. The owners felt it was important to design the lodge "to see, but not to be seen, to listen but not to be heard."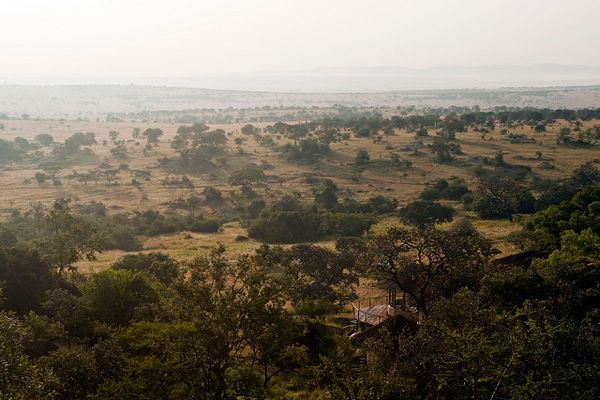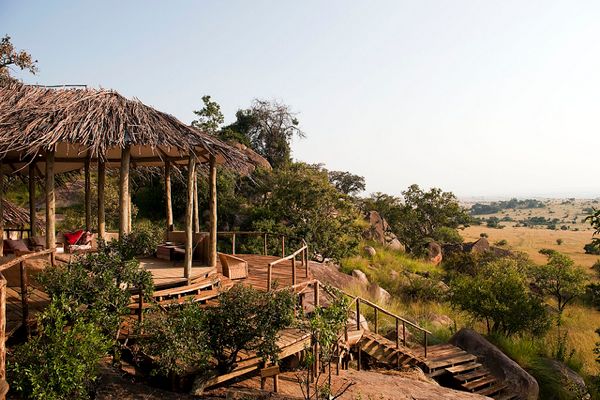 Each of the rooms is open in the front with private decks that take in the panoramic views. The lodge is especially popular from July through October when guests get a prime view of the great wildebeest migration. The Serengeti National Park is also home to lions, leopards, gazelles, zebras, buffalo and giraffe. It is the perfect spot to stay for a few days before enjoying one of Nomad's incredible safaris.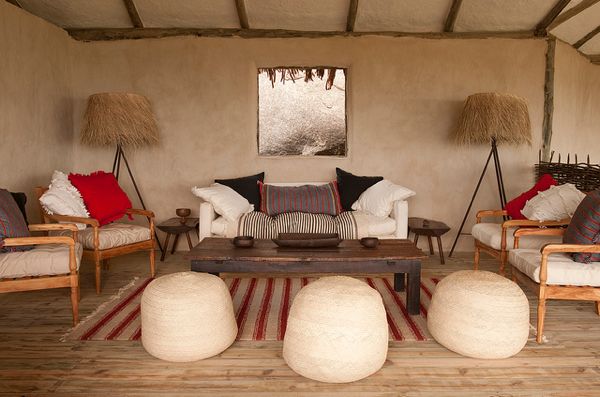 Pillows and poofs make the living rooms inviting and cozy. A red, white, and blue color scheme is crisp and modern. The thatched straw lamps absolutely make the room–the perfect pairing of rustic Serengeti style with contemporary lines.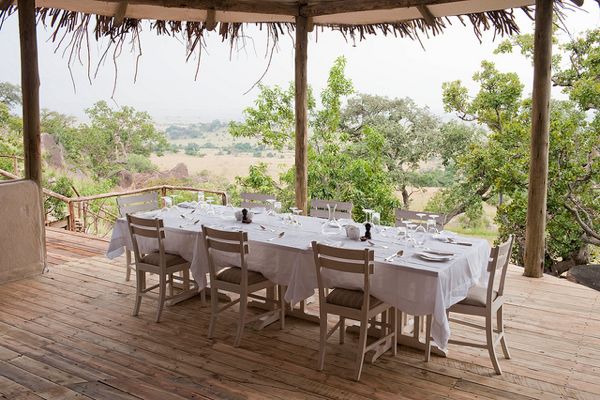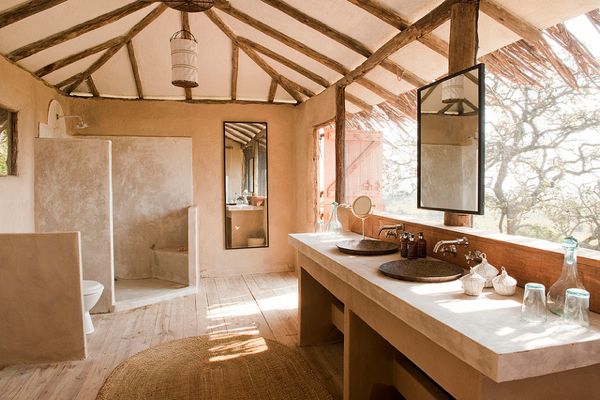 The interiors are clean, crisp, and well-edited, beautifully fusing traditional African furniture with a modern perspective.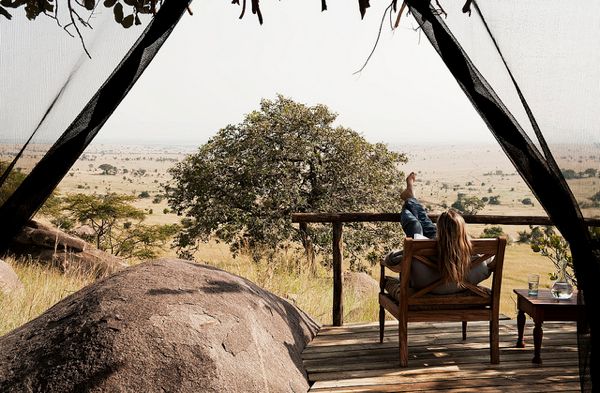 Happy Travels–virtual and otherwise.