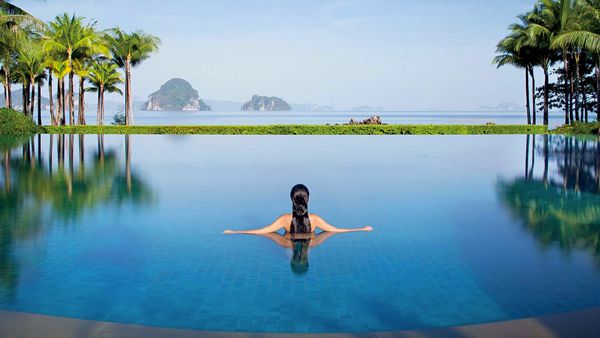 Seeking serenity and seclusion in a sophisticated, yet exotic setting?  Then spectacular Phulay Bay in Krabi, Thailand is your dream destination.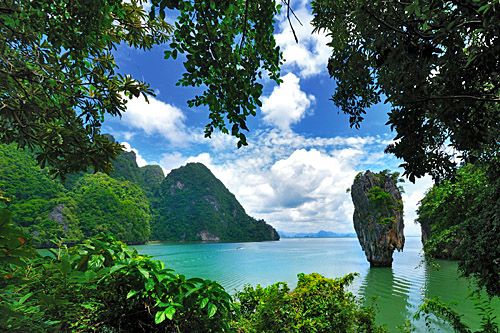 Located in Krabi, a gorgeous part of Southern Thailand, Phulay Bay is 2 hours by car from Phuket (30 minutes by high speed boat). Krabi boasts lush rainforests, gorgeous beaches, and a sparkling sea with dozens of uninhabited islands. Those in the know are saying that Krabi is what Phuket was 40 years ago–remote, stunning, and unspoiled by tourist throngs.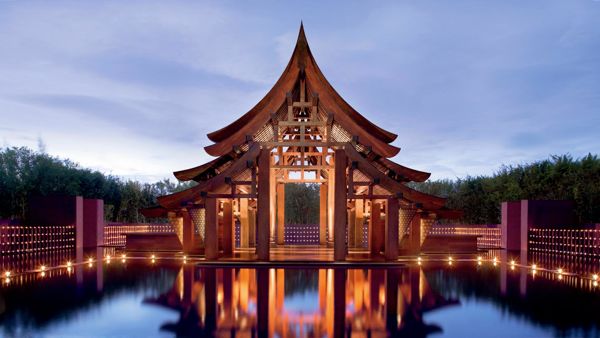 Phulay Bay was the first property to be launched by Ritz Carlton's new Reserve Brand.  The new hotel group is clearly aimed at intrepid travelers looking for a more intimate boutique hotel experience than what the typical Ritz hotels offer.  However in terms of luxury, Reserve offers the sophistication Ritz clients expect, so it is a smart branding move on their part. Reserve is currently building several small and secluded resorts positioned in "unique corners of the world." While Krabi fits the bill in spades, I'm not sure if the upcoming Los Cabos and Turks & Caicos properties, really qualify as unique destinations. However, the new resorts in Muscat, Oman and Tamuda Bay, Morocco are set in incredibly intriguing and far flung destinations.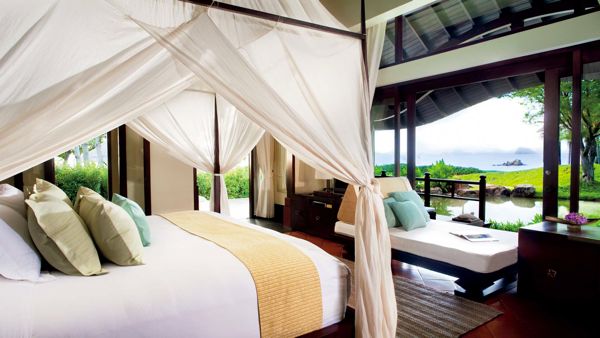 Phulay Bay is the perfect size with only 54-rooms. The roomy 1-bedroom pavilions each have their own personal butler.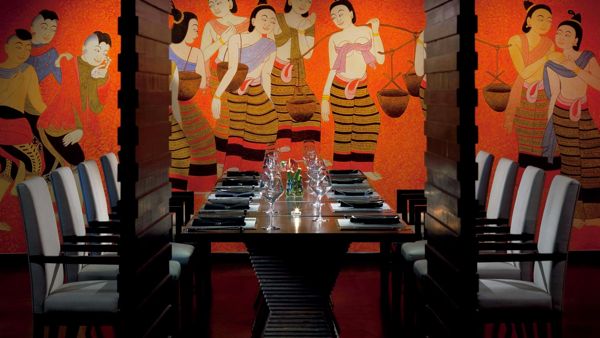 Architect Lek Bunnag gave the hotel sophisticated and modern take on Thai design. He is also the mastermind behind the Oberoi in Mauritius. This colorful mural shown above is in one of the resort's 6 restaurants.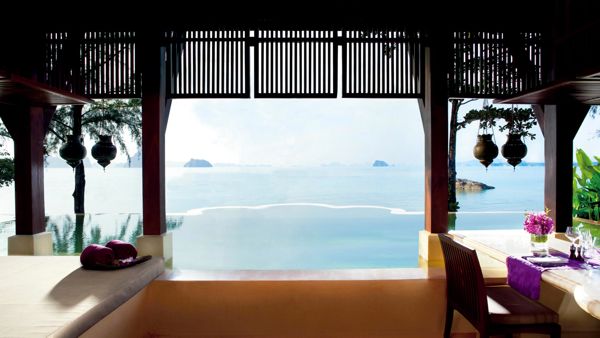 The infinity pool in their largest room, the Royal Villa, boasts sweeping views of the Andaman sea.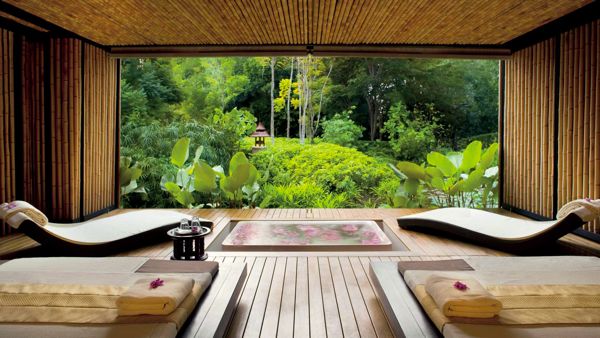 The spa treatment rooms feature a 4th wall that opens out to lush gardens. Several hotels like Ladera and Jade Mountain in St. Lucia have the open 4th wall in their hotel rooms. I have mixed feelings about it for a guest room–it somehow feels a little too exposed–but for a spa room it's perfect, beautifully blurring the lines between indoors and out.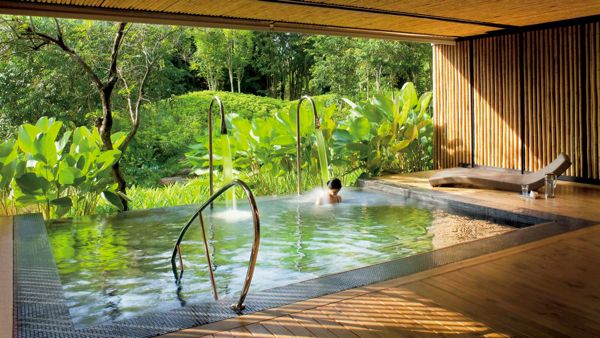 If you're looking to find zen, the resort has plenty of incredible options, from a holistic energy balancing massage with hot volcanic stones, to meditation classes with local monks. They also offer reiki, and all kinds of yoga. You can do your warrior pose on the beach under the full moon or surrounded by candles.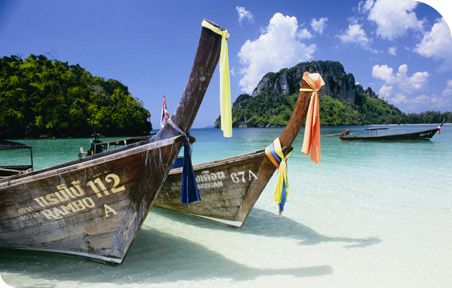 Phulay Bay offers a number of classes and excursions that celebrate local Thai culture. You can take a Thai language class or learn how to master a local dish. For adventure seekers, they offer jungle excursions seen from the perch of an elephant or exploring the surrounding islands by boat. They also have a kids club –littles ones can take traditional Thai dancing classes or hang out with their baby elephant Koko.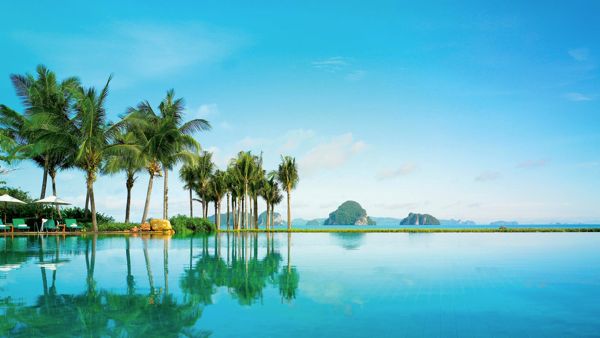 Above is a pic of the resort's infinity pool with views of the Andaman Sea beyond. Sigh. A dreamy view for this grey, rainy Monday. Happy Travels virtual and otherwise….