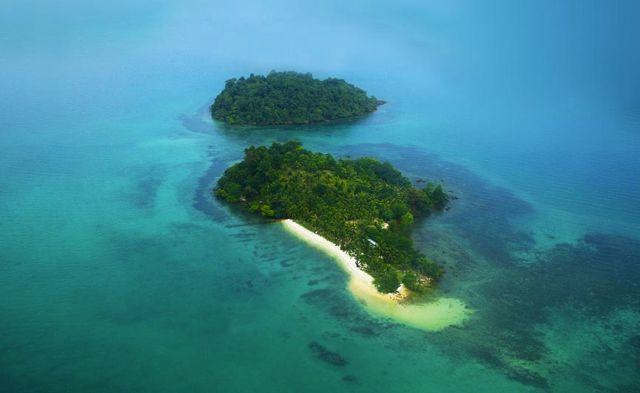 Looking to escape somewhere incredibly remote and undiscovered? Check into Cambodia's first private island resort, Song Saa. The resort is situated on 2 neighboring islands in the Koh Dong archipelago. Located in the Gulf of Thailand, 20 miles off of the coast of Cambodia, most of the neighboring islands only have small fishing villages, while most are completely uninhabited.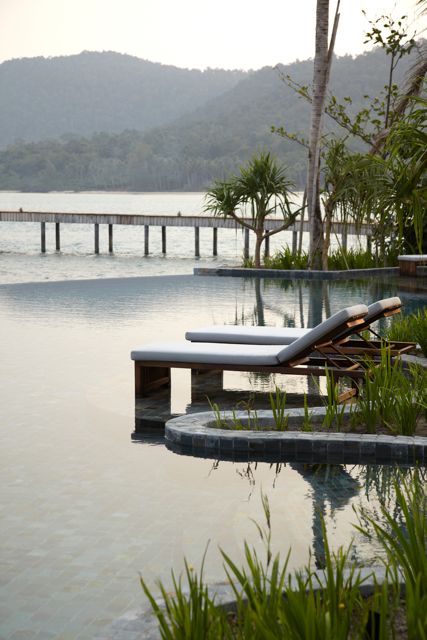 The resort is the vision of Australian founders Rory and Melita Hunter. From the beginning they wanted to imbue Song Saa with a mix of "environmental protection, social responsibility, and world class luxury."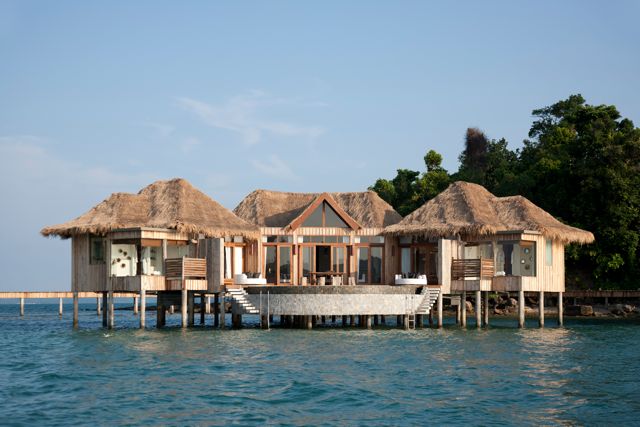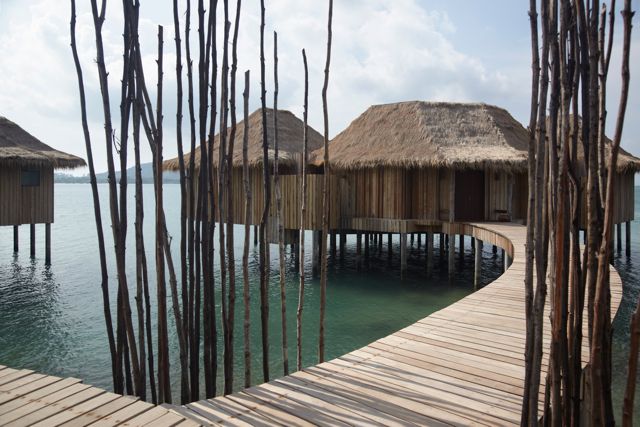 Melita was the architect and interior designer behind the project.  The design is inspired by the chic simplicity of local Cambodian architecture. Building materials were local or salvaged.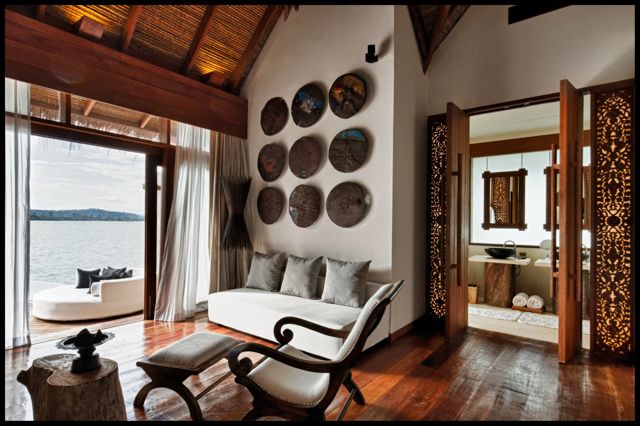 The 27 rooms are designed with vintage Cambodian or Thai furniture, while local art adorns the walls.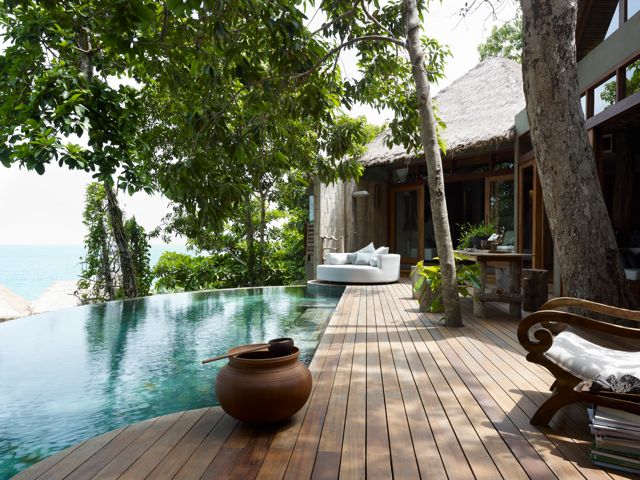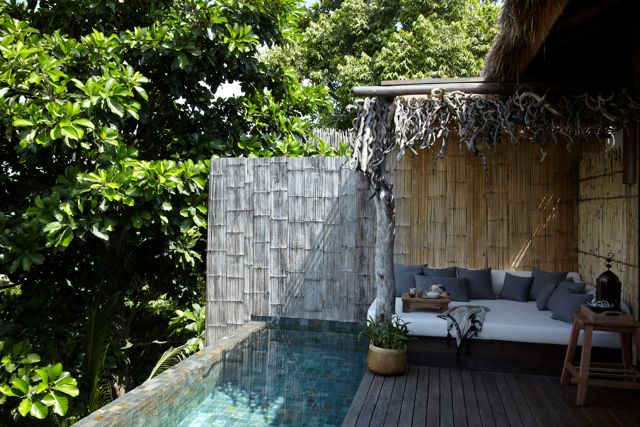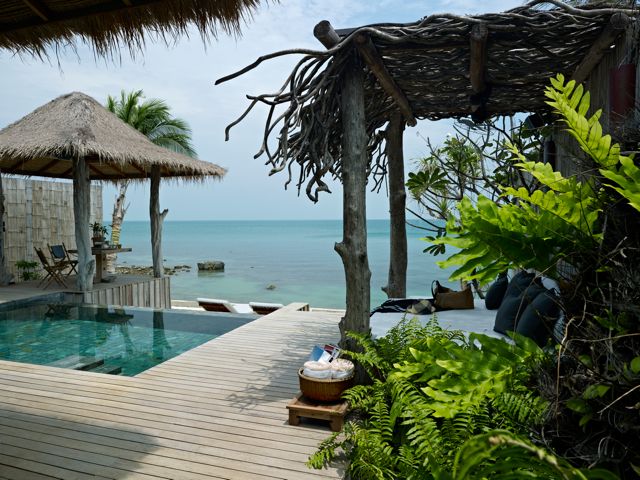 Lots of places to curl up and relax. Villa terraces boast daybeds and oversized chairs piled high with cushions.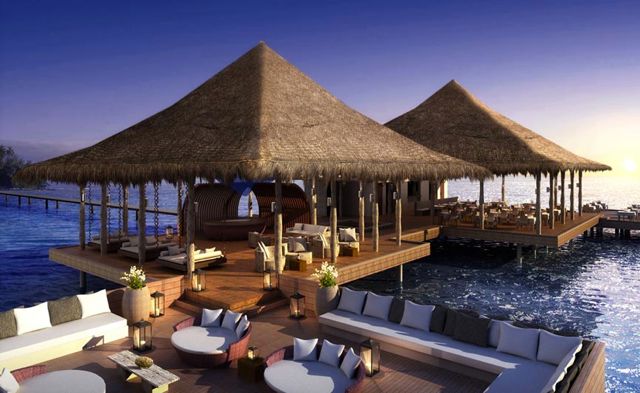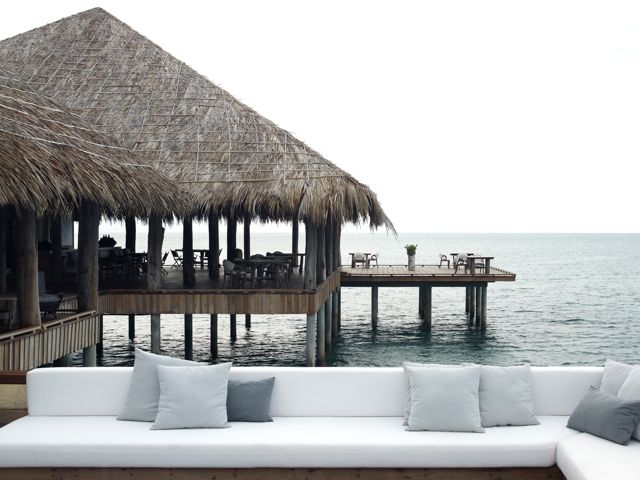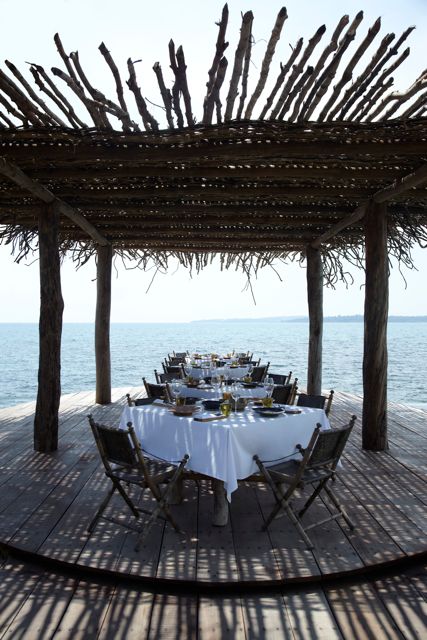 So many spots to linger over a long meal by chef Neil Wager.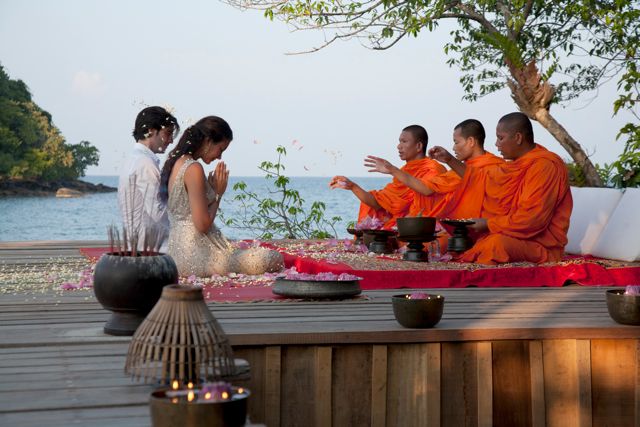 Couples can choose to have a civil ceremony with a Buddhist blessing at a nearby Buddhist temple–on its own private island, of course. What a wonderfully romantic place to get hitched.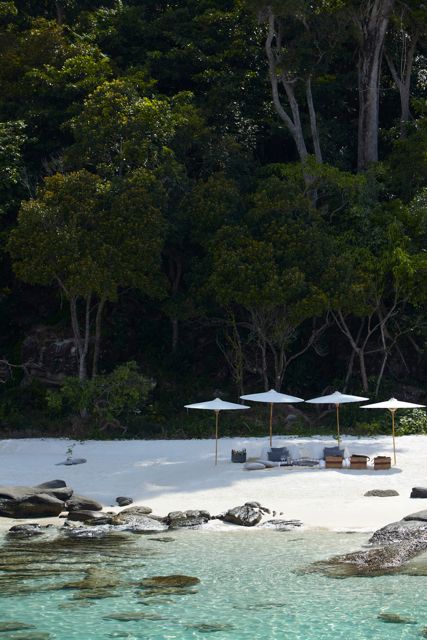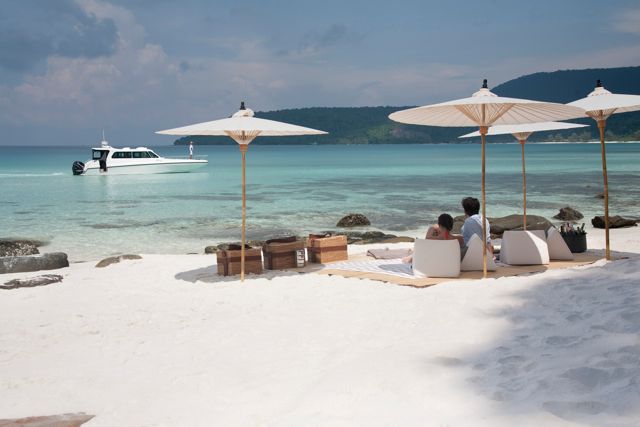 Get dropped off by boat for a picnic on a spectacular, uninhabited neighboring island.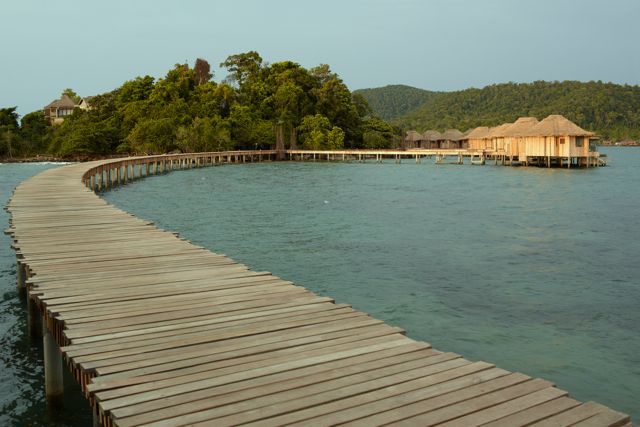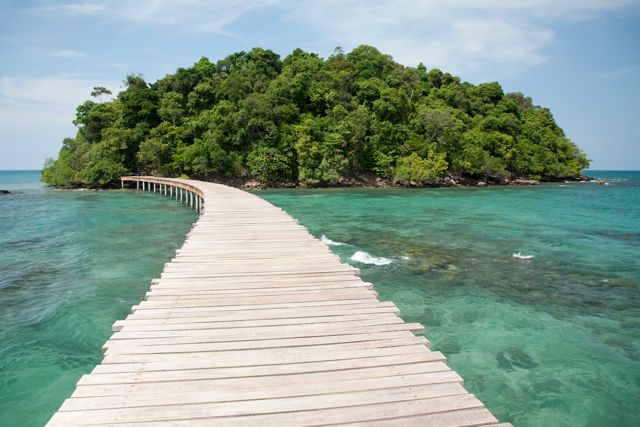 A bridge connects the resort's 2 islands. The spa is on the smaller island. I've pasted part of the write-up on the spa for you. It sounds heavenly:
At Song Saa Private Island we strive to embrace the Buddhist tradition of 'metta bhavana' or loving kindness. We are inspired by the Buddhist principle of reverence for all beings and aim to follow the tradition of offering blessings to others. Matching Song Saa's focus on conservation and 'luxury that treads lightly' is ila's commitment to source only sustainable wild harvested natural products from artisan producers, in ways that benefit local communities. The result of this perfect union is the Song Saa Sanctuary -­ a place of peace and gentleness where mind, body and soul are restored to their natural stillness and harmony.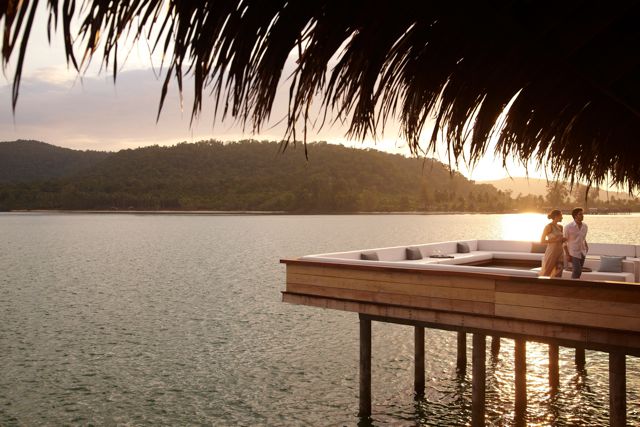 Happy Travels! Virtual and otherwise…
All images courtesy Song Saa