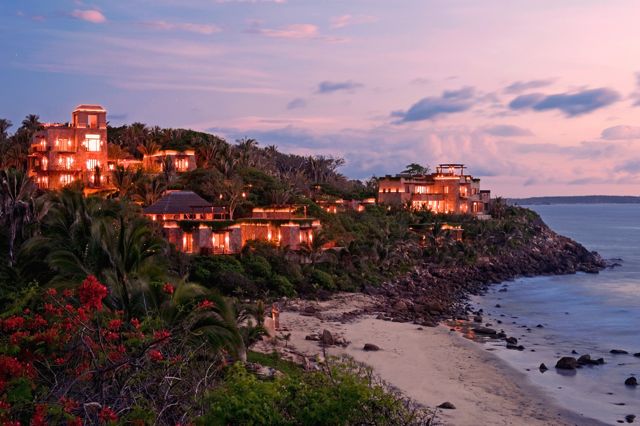 It's been raining all week in New York. Today it was raining so hard that I couldn't see out my window half the day–just a depressing grey haze. Definitely a day to be dreaming of being on a beach somewhere–and if I could be anywhere right now it would be the stunning under the radar Mexican resort Imanta.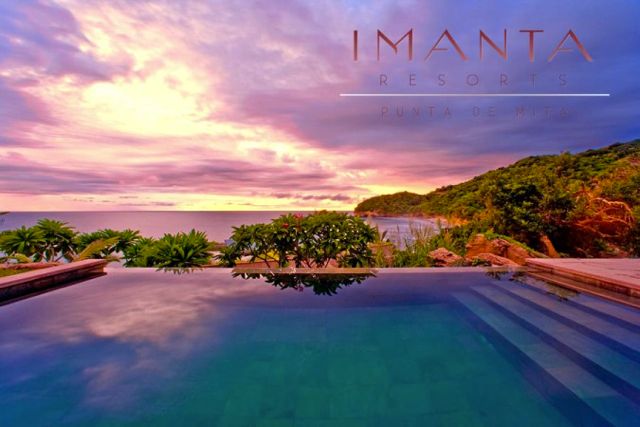 Located where the jungle meets the Pacific Ocean, the lush 250-acre resort looks like an extraordinary hideaway.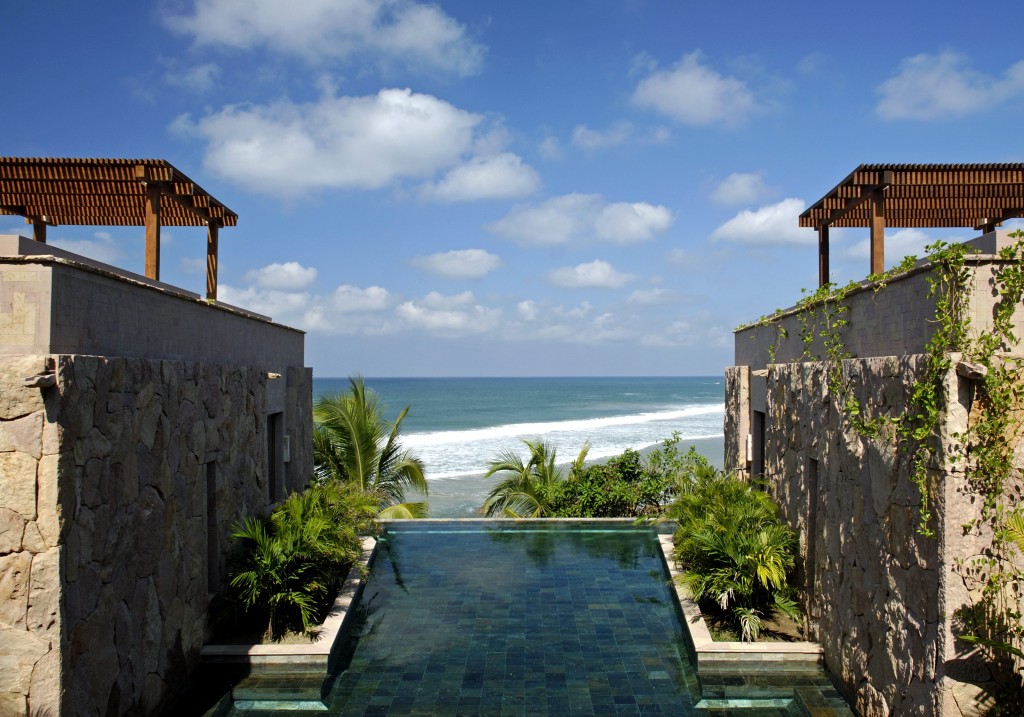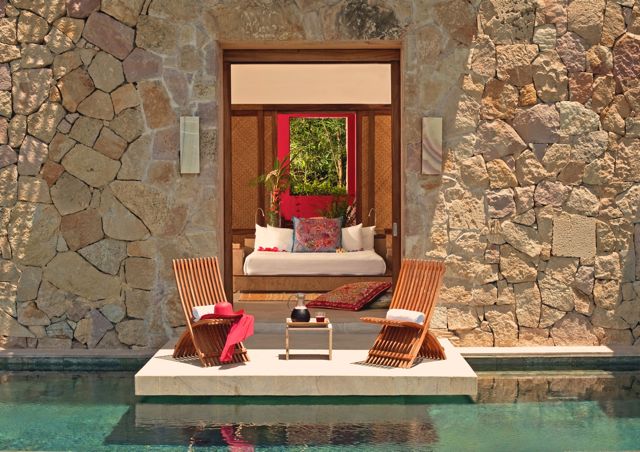 The boutique resort features only 11-rooms, so if you're looking to escape the crowds you've found your getaway.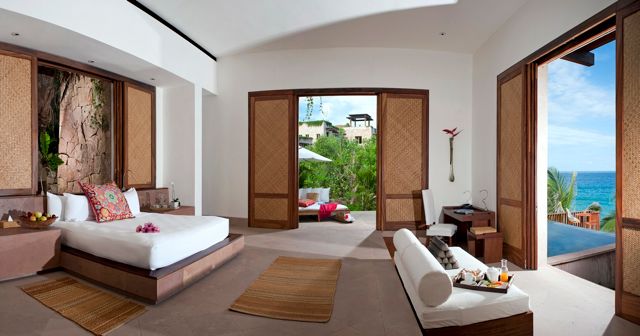 The design exudes an Asian simplicity. The rooms are minimal with a crisp aesthetic. Local Mexican textiles provide bursts of color. Imagine having that view from your bed!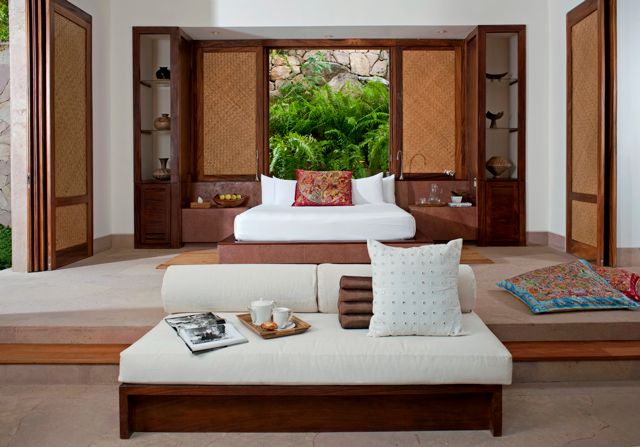 The platform bed isn't for everyone, but I love the laid-back vibe it gives off.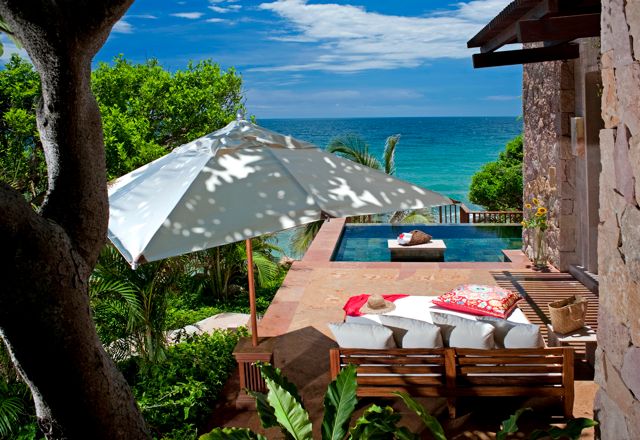 Wouldn't it be awesome to wake up and jump into that plunge pool every morning?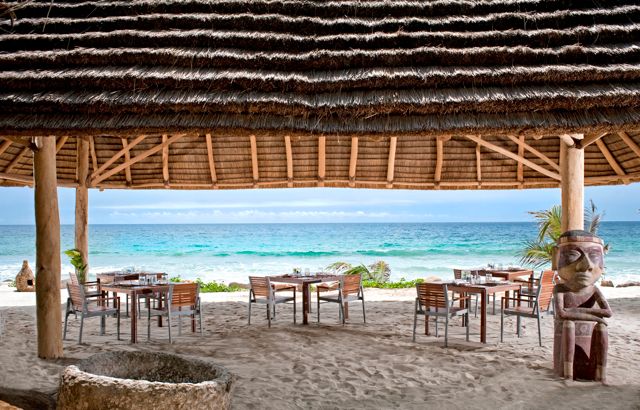 Shoes are optional at the beachside restaurant.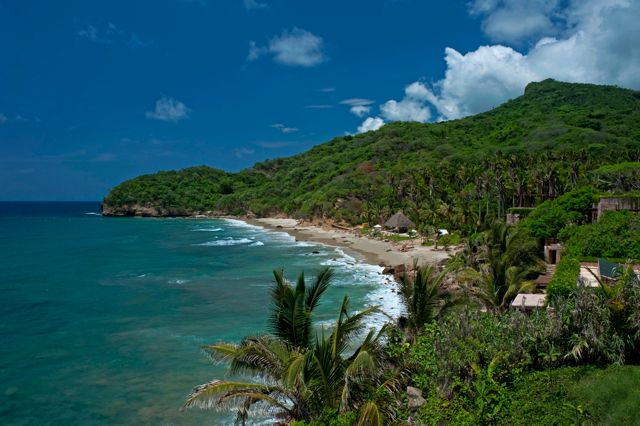 Hiking, kayaking, snorkeling, a spa, and yoga are all offered. If you prefer to lounge Imanta boasts 2-miles of private beaches.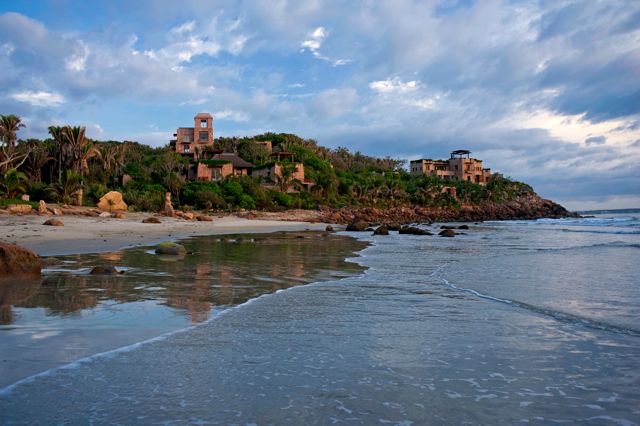 Happy travels!