When it comes to covering hotels, my editors always want to focus on what's new, but for me, often the most intriguing hotels aren't the newest ones.  Case in point, La Residencia on the glamorous island of Mallorca. With 67 rooms set in 16th and 17th-century villas, decorated with poster beds and Spanish antiques, the classic setting isn't something you could recreate. Opened in 1984 and later owned by Richard Branson in the 1990s, the hotel has been run by the amazing Orient-Express hotel group for over a decade. La Residencia has long been considered one of the best hotels on the island and is a total dream destination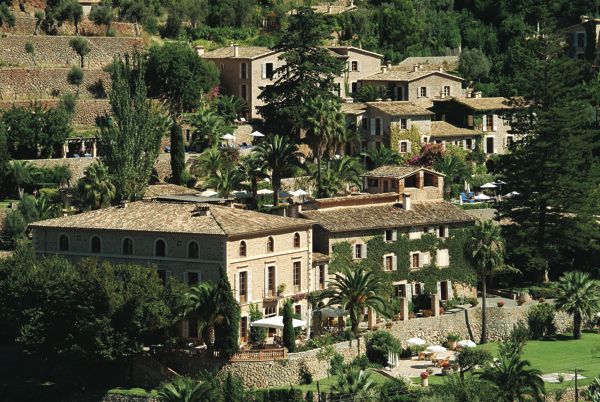 Located in the idyllic and artsy village of Deià, the resort has echoed the area's creative vibe with their own art galleries, and one of Spain's largest permanent sculpture gardens. La Residencia also has an artist-in-residence and sculptor-in-residence who teach 90-minute art classes to guests each day (wouldn't that be a dream job?).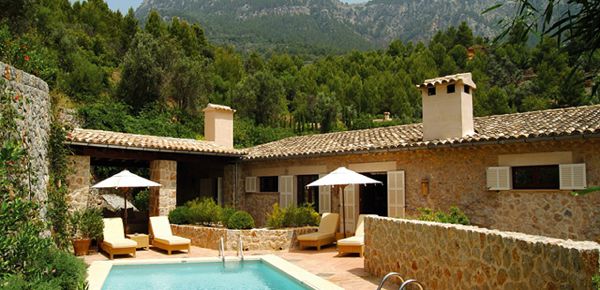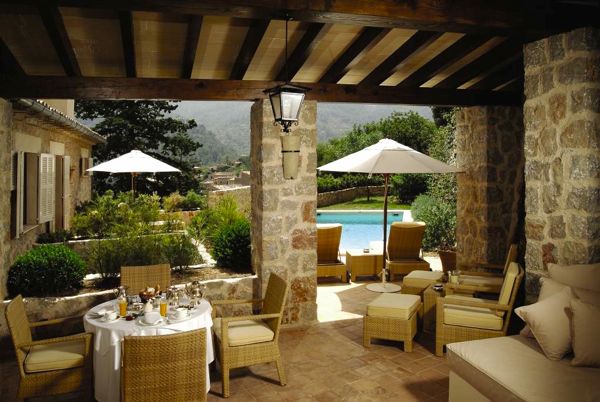 The hotel offers two pools, but several suites have their own full-sized pools as well. La Residencia boasts views of the Mediterranean and sits on 30 acres of gardens, with citrus and olive groves.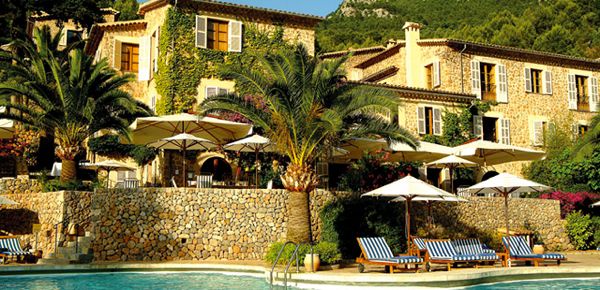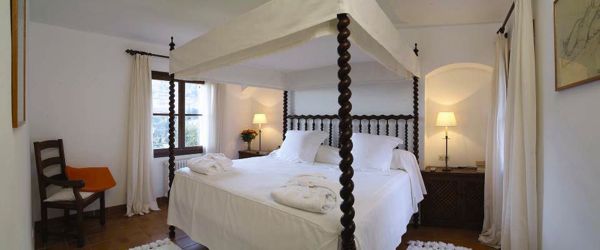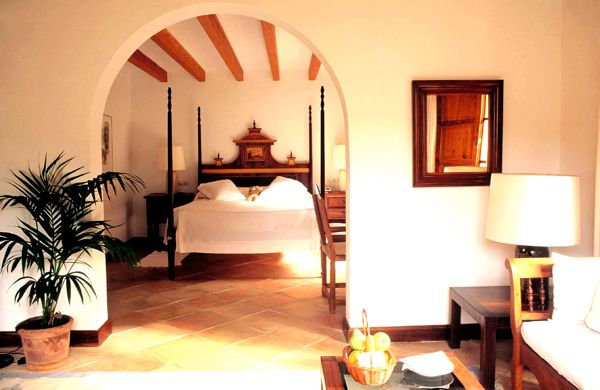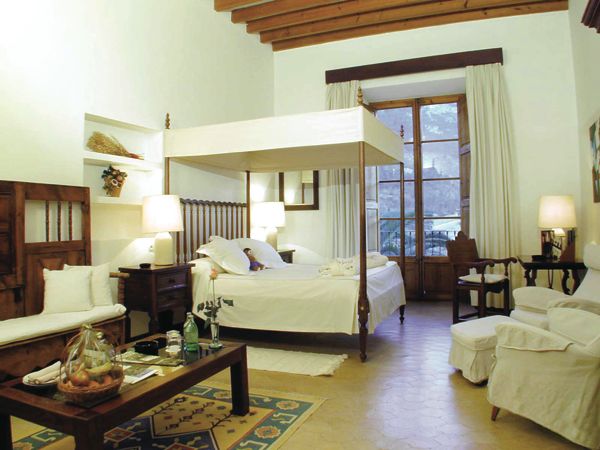 The rooms are decked out in a classic combination of rich dark wood antique furniture with white upholstery and linens.
Wouldn't this be an amazing place to spend a few summer days?